Are you planning a visit to The Children's Museum during Spring Break? We're excited to see you! Here are some tips and reminders to help you prepare to spring back into action at the museum! With five floors of fun plus 7.5 acres of outdoor play in the Riley Children's Health Sports Legends Experience®, an extraordinary day awaits you!
1. Don't wait—buy your tickets early
We've limited our daily ticket reservations to less than 50% of maximum building capacity to allow for social distancing for you and your family throughout the museum. With fewer tickets available, it's possible that we might sell out on high-demand days during Spring Break, so buy your tickets in advance! With fewer tickets available, day-of ticket sales are subject to availability. We expect high demand throughout Spring Break.
Choose Your Day
Choose Your Tickets
View Cart
Would you like to upgrade your experience?
When you buy your tickets in advance, you not only ensure your spot on your preferred date, but you also get the best admission price available. Prices increase as the visit date approaches. Lock in the best price by purchasing your tickets today!
2. Face coverings are required
We've worked with an advisory council of scientists, physicians, and public health officials to implement procedures to help ensure a safe and extraordinary experience for your family. You can read all of these procedures here. It is important to note that face coverings are required for everyone ages 2 and over throughout the entire museum campus—including the outdoor sports experience. Face coverings must completely cover your nose and mouth. This rule applies even for those who have already had the COVID-19 vaccine.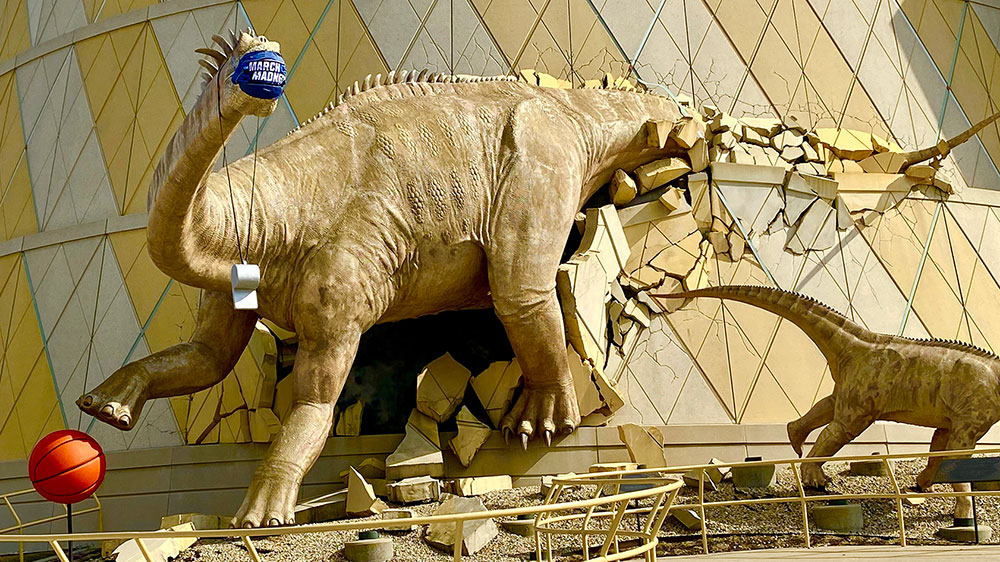 3. Things will look different
Our health and safety precautions don't stop at requiring all staff, volunteers, and visitors (age 2 and over) to wear a face covering. We've made some noticeable changes to our exhibit spaces and traffic flow. Unless you're a regular visitor to the museum, things have probably changed since the last time you visited.
In an effort to encourage social distancing, we are not only limiting overall building capacity, but the capacity within each of our galleries. You may encounter lines to enter some of our more popular exhibits. Don't be discouraged! Lines might look longer due to social distancing, but we're working hard to give everyone a great experience once they're inside the exhibits!
All exhibits have been adapted for everyone's health and safety. Some high-touch items have been removed. Click here for a list of all exhibit changes.
Each exhibit will close for a 30-minute deep-cleaning once a day. There's one exception to this—Playscape® closes for an hour each day. Check the signs throughout the building to help plan your day.
We've gathered a list of resources to help prepare your child for the changes to the museum. You can find them here.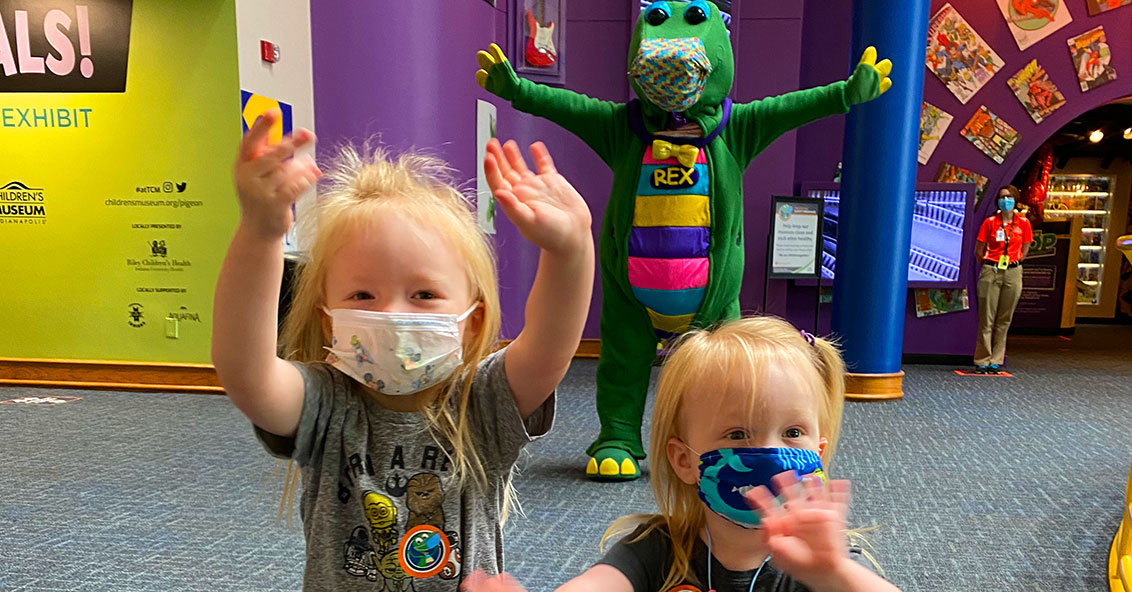 4. Exciting exhibits await
Things are always changing at The Children's Museum! We have a whole slate of new and returning experiences this Spring Break. Check them out:
Step back millions of years and come face-to-face with the casts of two famous Tyrannosaurus rex fossils in SUE Meets Bucky
Answer the call in DC Super HeroesTM: Discover your Superpowers—opens March 20
Go on an active adventure in the enchanting world of Dora the Explorer, her animal-rescuing cousin Diego, and their friends in Nickelodeon's Dora and Diego—Let's Explore!
Run, shoot, pass, putt, and play outside in the reopened Riley Children's Health Sports Legends Experience®
Explore the possibilities in BarbieTMYou Can Be AnythingTM: The Experience
Although Dinosphere® is temporarily closed for expansion, several of our dinos have escaped and can be found throughout the museum:

Dracorex hogwartsia will greet you on Level 2 near the elevators
You can find the Gorgosaur skull in the Corteva Agriscience STEMLab
The dino play tables and dino nest have been moved to Playscape® and Level 2
You can find out more about the museum's dino developments here.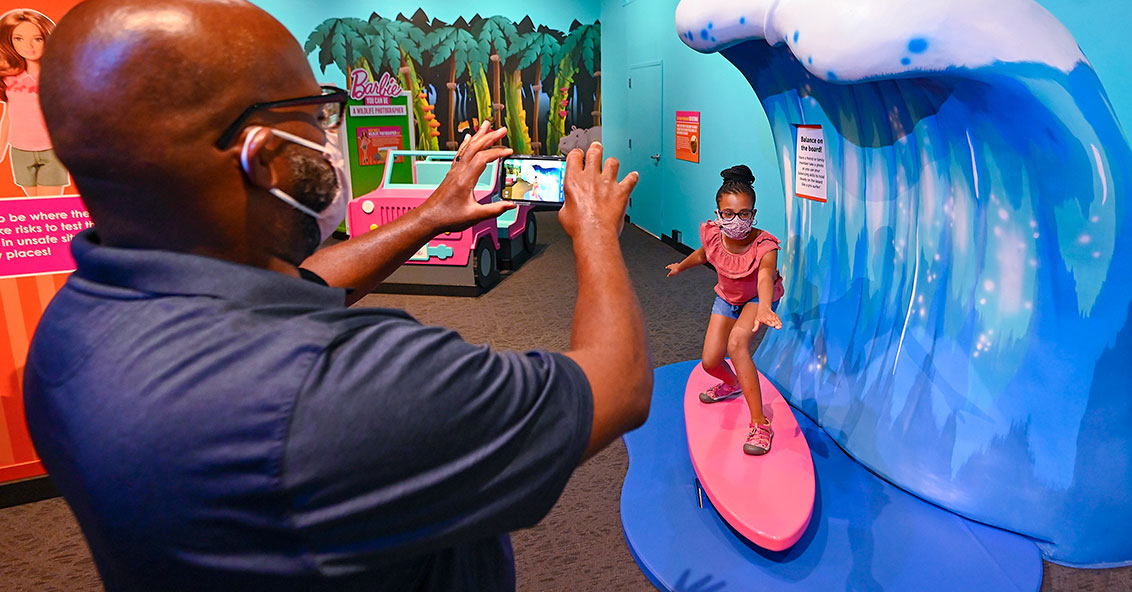 Explore the possibilities in BarbieTMYou Can Be AnythingTM: The Experience
5. Catch a show (or two)!
To help ensure you have an extraordinary day at The Children's Museum, we've increased our live programming in the exhibit galleries. We've also increased our live shows throughout the day. Check the web calendar for specific times and don't miss these fan-favorite live shows:
Watch Aesop's Fables and Tales in Lilly Theater
The Sunburst Atrium's schedule is full of extraordinary shows all day long. Here's a few highlights:

Bucky Lives!
Help Ellie solve the mystery of the moving fossils, and witness an awesome transformation of Tyrannosauric size!
Big Dino Fun
Make observations and hear about fossil traits that allow us to imagine how a T. rex moved. Then, get up, move, and roar like a T. rex!
Super Hero Master Class: The Launch
Kickoff your superhero training by discovering your individual superpowers, strengths, and the importance of teamwork—begins March 20
6. Have a bite
The Food Court is open and ready to serve you! We've worked closely with Levy, our food services provider, to provide an extraordinary and safe dining experience. You're also welcome to bring your own food to eat in the Food Court. Masks are required in the Food Court area, except when eating.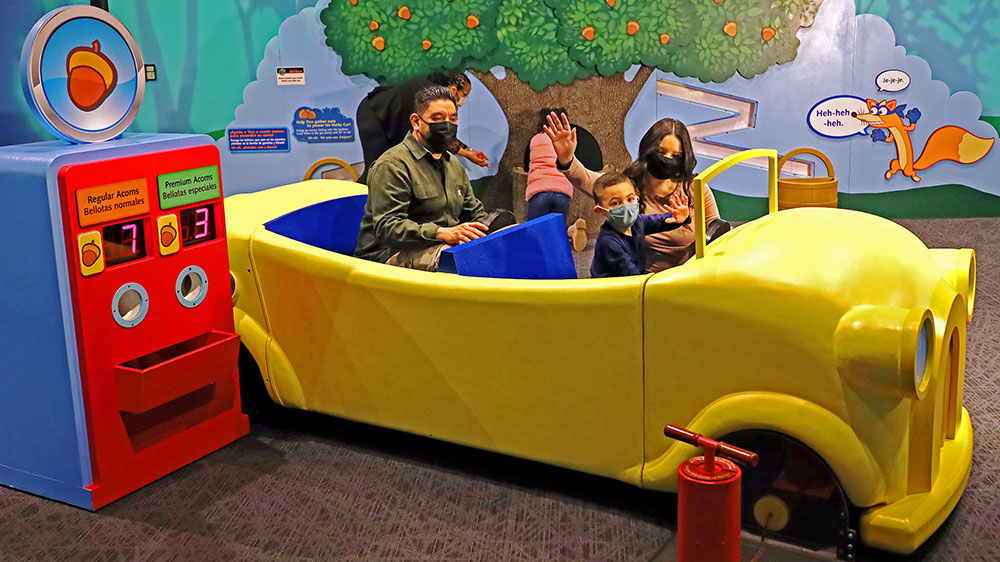 Go on an active adventure in Dora and Diego—Let's Explore!
7. Visit The Museum Store
Don't forget to stop by The Museum Store and get a souvenir to remind you of your extraordinary day at The Children's Museum!
We'll see you soon!
The dinos are roaring. The Carousel is spinning. Laughter fills our halls. We're excited to help you spring back into action this Spring Break. We'll see you soon for an extraordinary day at The Children's Museum!