With children right in the name, it's a safe assumption that the Children's Museum of Indianapolis and Terre Haute Children's Museum have plenty to offer families with young children. But, you might not know that the rest of the Access Pass attractions also offer amenities to make families with young children feel welcome. Here's a summary of the family-friendly amenities available at each attraction. Please note that some of these attractions and activities may be temporarily closed for COVID precautions; check each attraction's website before visiting for the most up-to-date information.
Conner Prairie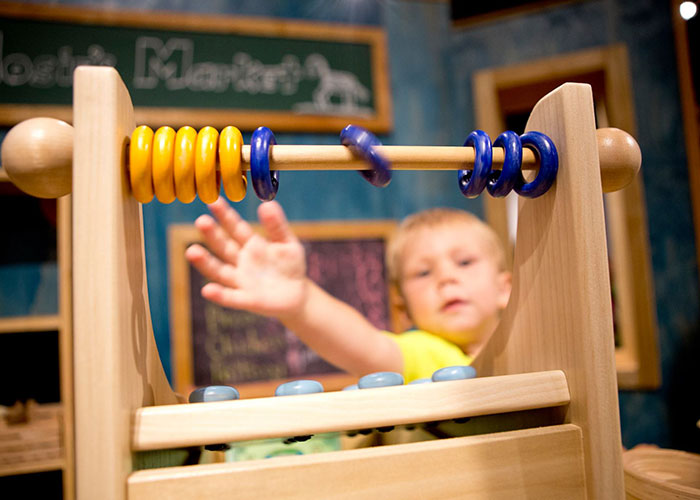 At Conner Prairie, guests will find restrooms throughout the museum, including water fountains and water bottle filling stations. Because much of Conner Prairie is an outdoor experience, the maps list areas where you can find shade during warm, sunny days. During inclement weather and hot days, you can also take advantage of the indoor spaces and exhibits to escape the heat. Children 2 and under are free.
Discovery Station offers a place for kids up to age 9 to create, climb, explore, play, and pretend, including a special area just for infants. Younger kids will also love he Makesmith Workshop, Animal Encounters Barn, and Playtime on the Prairie, special programming for ages 0 through 5.
Eiteljorg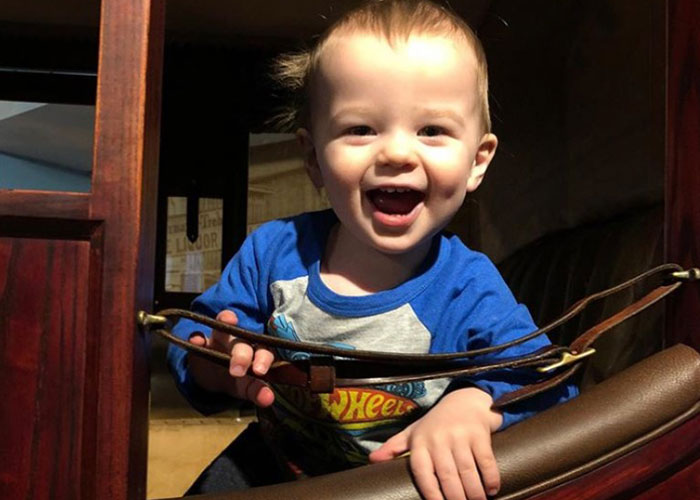 Families visiting the Eiteljorg will find family restrooms on entry level 1. Strollers are available for use during your visit free of charge and there are free lockers in the coat room to store coats and other bulky items you don't want to carry around the museum. Other family-friendly amenities include a private nursing mother's area and free Wi-Fi. Children under 4 are free.
Young families will love the gallery interactives like the weaving stations and tipi building, art studio, and the R.B. Annis Western Family experience, with hands-on activities and play areas for the youngest visitors.
Indiana Historical Society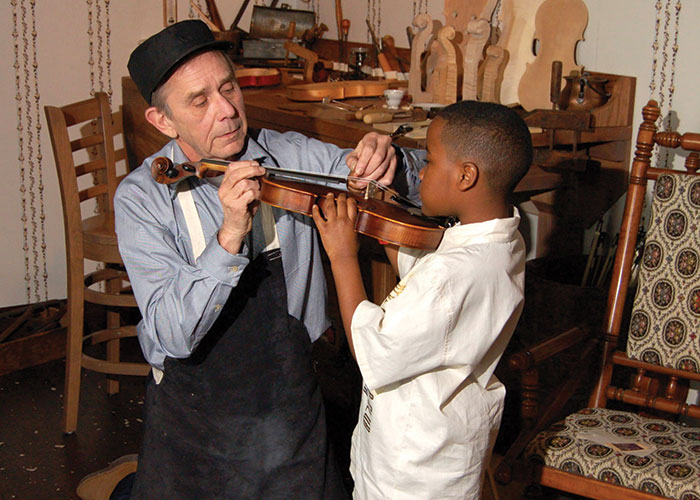 The Indiana Historical Society makes family visits easy with elevators to transport strollers and kids from floor to floor. Other amenities include drinking fountains and restrooms throughout the facility. Children under 5 are free.
Preschoolers can enjoy the touchscreens in Destination Indiana, as well as the paper-mending activity and digital microscopes in the W. Brooks and Wanda Y. Fortune History Lab. During the holiday season, younger children also enjoy the lights and spectacle of Festival of Trees.
Indiana Repertory Theatre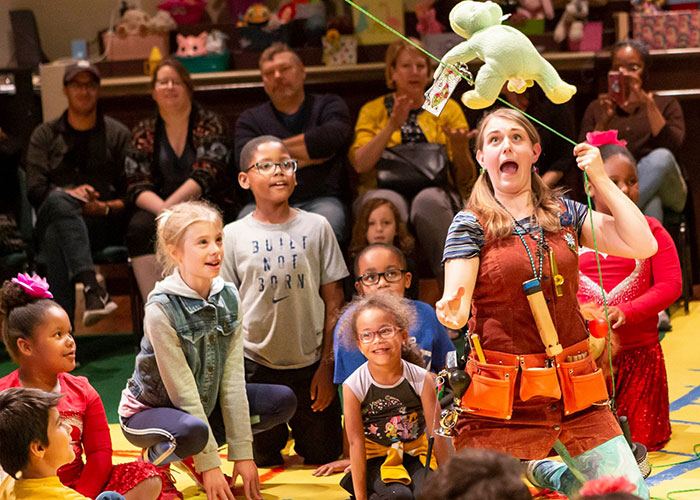 Check the age recommendations for each show to see if it's appropriate for your family. Each season, Indiana Repertory Theatre offers one family-friendly show geared toward younger audiences. Access Pass tickets are available one week before desired performance date so you can plan ahead.
During all its shows, cookies and non-alcoholic drinks are available for purchase if your kids get hungry during a performance.
Indiana State Museum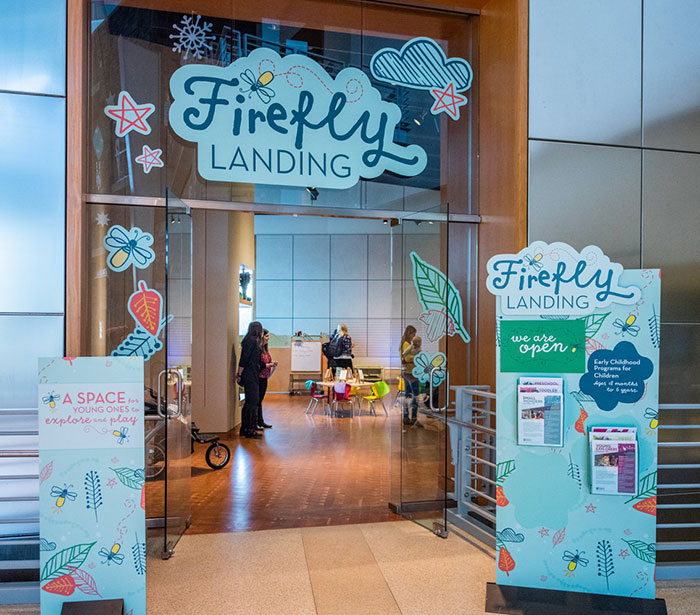 When visiting the Indiana State Museum, you can utilize the free coat check to store bulky coats and other items during your visit. The museum also has elevators and family restrooms on level 3. Children under 3 are free.
Firefly Landing for ages 6 and younger provides a space for younger visitors to enjoy story time, sensory tables, and hands-on activities.
Indianapolis Motor Speedway Museum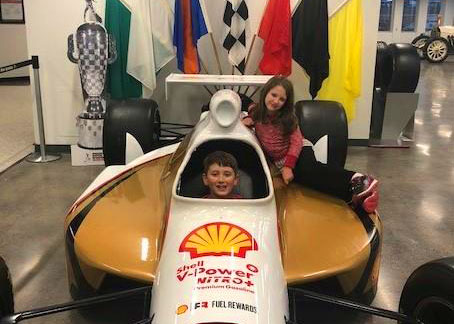 Children 5 and under are free at the Indianapolis Motor Speedway Museum. Coloring sheets are available for younger visitors and they can also climb in and around a real race car. Before or after your visit, be sure to check out the educational section on their website for more kids' activities.
NCAA Hall of Champions
Children 5 and under are free at the NCAA Hall of Champions. Kids of all ages will love the interactive sports exhibits where they can kick a soccer ball, shoot basketballs, and more.
Newfields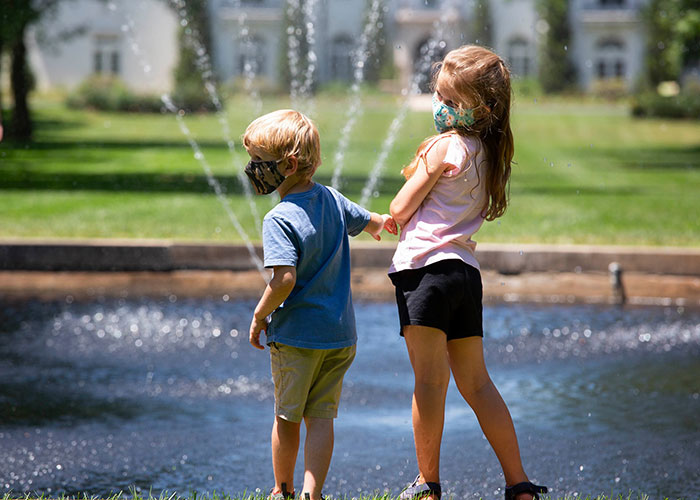 Young families visiting Newfields will appreciate the free lockers that are available inside the Welcome Center, free coat check on Floor 1, and strollers available to borrow for the day (Floor 1). Water bottles with lids are permitted in the galleries and Family Restrooms and a nursing mother's room are located on Floor 1.
Children 4 and under are free at Newfields. Art kits are available for families to use while they browse the galleries and kids have their own space in special activity area created just for them.
Rhythm! Discovery Center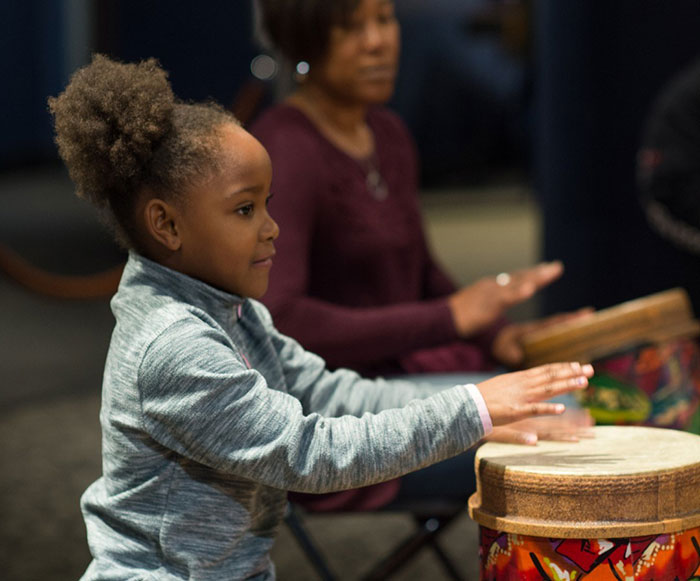 The Rhythm! Discovery Center makes it easy for families to visit with strollers permitted throughout the center and stroller storage available if you'd rather stow yours away for the visit. All of the restrooms have baby-changing stations. Children under 5 are free.
Terre Haute Children's Museum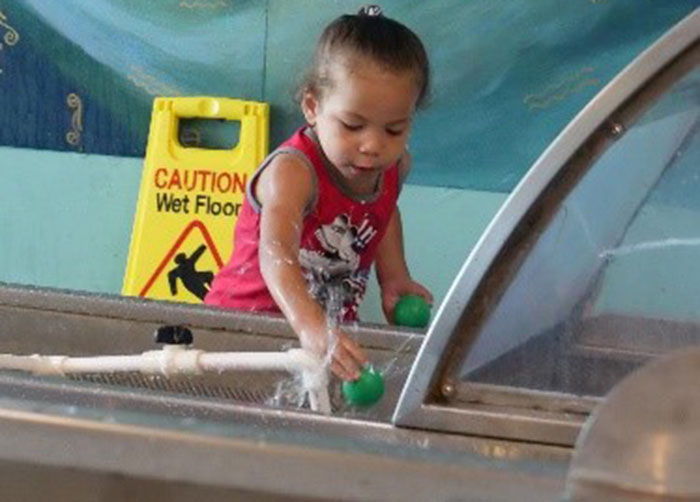 The Terre Haute Children's Museum specifically caters to young families with children. Some favorites with the younger visitors include the Fresh and Fit Market where they can shop and play with pretend groceries and the Dino Dig where they can search for dinosaur fossils. The Toddler Zone is another popular space with padded floors and age-appropriate toys and activities. Children under 2 are free.
The Children's Museum of Indianapolis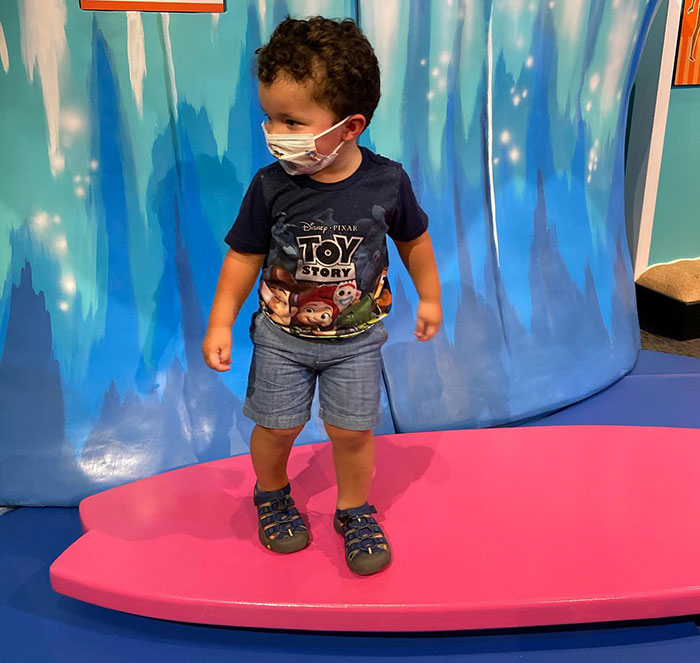 Just like its name suggests, The Children's Museum of Indianapolis was made for kids! Along with tons of exhibits kids of all ages will love, the museum has family restrooms throughout and a private nursing station in Playscape®. The concierge, who is a great source of information to make your visit even better, also has diapers and change of clothes available in case of accidents. Just under 2 are free.
Playscape®, which reopened on Nov. 10, is for children five and under and features an underwater pond habitat, water table, Art Studio, and nature-inspired activity set to climb and explore. There's also a separate area just for babies to enjoy safe and age-appropriate activities.
WonderLab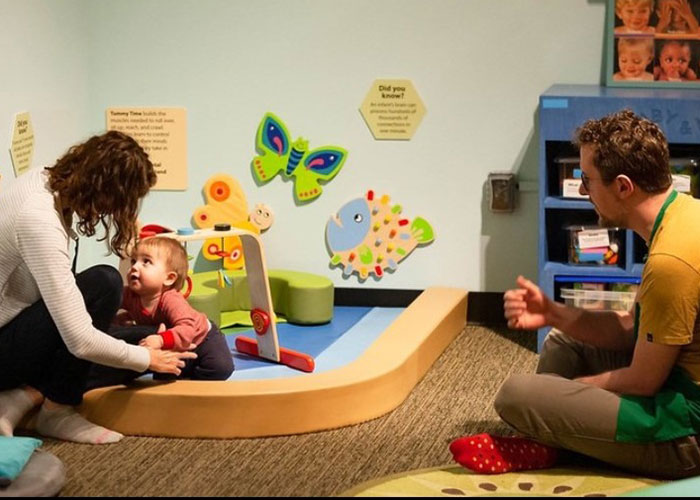 WonderLab also caters to a younger crowd with fun and exciting exhibits that engage kids in science, math, art, and more. Stroller storage is available in the coat room and the museum also has free locker storage. Baby-changing stations are found in all the restrooms and families can take advantage of the family restroom on second floor. Science Sprouts Place meets the needs of very young children's natural curiosity and desire to make sense of their world with activities and interactive exhibits specifically designed for children birth through three years old. Children 1 and under are free.