The Children's Museum is widely known as the biggest and best children's museum in the world. We don't take that honor lightly. Our staff and volunteers pursue excellence in everything we do. That means we're always working to adapt and improve who we are and what we do—even during a global pandemic. Actually, this is true especially during a global pandemic. We know your needs have changed, and we want to adapt and improve to help you however we can.
Here's a great example—our homeschool resources.
The museum has offered homeschool resources for a long time. The pandemic-induced shutdown of 2020 changed everything. Before the closure, homeschool programs were offered once a month on site. They were a valuable asset to many homeschool families and homeschooling groups.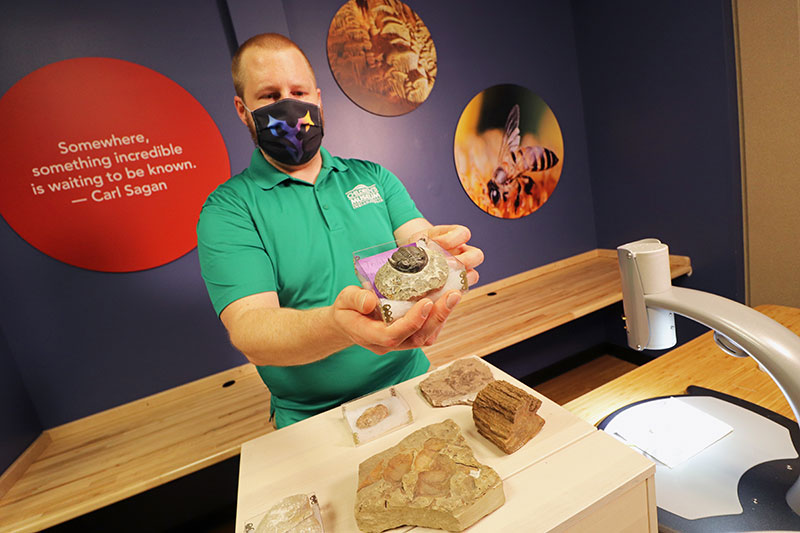 The temporary closure and subsequent capacity limits forced our Homeschool and Family Programs team to do what we do best—adapt and adjust with excellence. Because of their hard work, creativity, and adaptability, the homeschool programs went completely virtual and the learning experience was enhanced with take-home kits for each student. Whether you're a seasoned homeschool family or just dipping your toe in the water, the museum's homeschool resources continue to be a valuable asset.
Our educators have put together a robust lineup of virtual homeschool programs for you! Beginning in March, we will also be able to offer homeschool programming safely in person. We're taking every precaution including each registered group will be assigned their own table, all supplies will be sanitized, hand sanitizer and disinfecting wipes will be available, and masks will be required.
During both the in-person and the virtual programs, students will meet for a 20-minute program led by museum staff, walking through instructions for a variety of different activities. You'll be given time to complete the activities and ask questions. Then the program will conclude with a wrap-up session.
Check out what programs are on tap this semester:
The Science of Art
Virtual: Feb. 18, 1–2:30 p.m. Click here to register.
Combine your science lab and your art studio as you learn about the science behind art! You might get a little messy in this science program!
Discover how the sun can be used as an art supply
Learn how to paint with magnets
Practice physics with markers and pendulums
Study motion with artistic robots and more!
Women in STEM
In-person: March 11, 10–11:30 a.m. Click here to register.
Virtual: March 11, 1–2:30 p.m. Click here to register.
Discover the girl power that changed science and history forever! Go into the field, into the lab, or even into outer space with our crew of female discoverers.Celebrate Women's History Month with us by thinking like a girl!
Learn about Merit Ptah, the first known woman ever mentioned in the field of science
Discover women who have commonly been overlooked, like Rosalind Franklin
Travel to the stars with Mae Jemison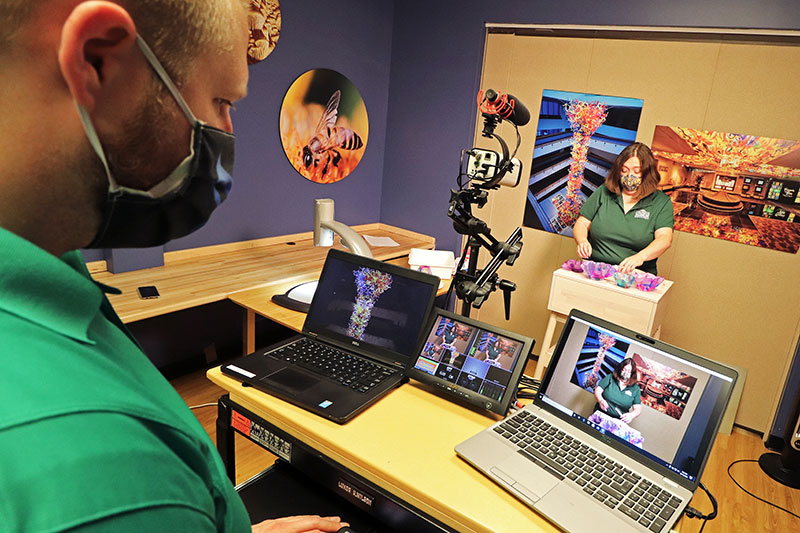 Earth Day Begins with You
In-person: April 15, 10–11:30 a.m. Click here to register.
Virtual: April 15, 1–2:30 p.m. Click here to register.
Celebrate our Earth and learn what you can do to help! Here's your chance to learn how to become a change-maker for our environment.
Create your own seed paper
Utilize engineering skills to remove garbage from the Great Pacific Garbage Patch
Extrapolate the numbers in recycling math
Olympics 2021: Kon'ichiwa, Tokyo!
In-person: May 13, 10–11:30 a.m. Click here to register.
Virtual: May 13, 1–2:30 p.m. Click here to register.
Welcome the Olympic Games to Tokyo in 2021! Zoom to the museum to discover what the 2021 Olympics has in store!
Explore Japanese culture as you prepare for the games
Discover the geography of Tokyo
Create athlete shadow art
Participate in metric classroom Olympics
Match the Olympians to their record-breaking year
Create your own Olympic medal
Register today!
It doesn't matter if you've been homeschooling for decades or if this is your first attempt, our homeschool programs are the perfect addition to your education plans this spring!