Did you know that through the Indiana State Museum, Access Pass cardholders can visit 11 incredible historic sites across the state for just $2 per person, per visit? From the Underground Railroad to Native American artifacts dating back thousands of years, Indiana is rich in history and you can explore it all! Whether you go for a day or extend your trip over a weekend, here are five suggested itineraries so you and your family can see all that these 11 historic sites have to offer.
1. Whitewater Canal and the Levi and Catherine Coffin House—East Indiana
Metamora is a quintessential small town on the eastern part of the state. Here, the Whitewater Canal helped shape the state of Indiana, making it an important part of trade, travel, and commerce. During your visit you can see the Metamora Grist Mill and learn about the early days of grain manufacturing. You'll see the Duck Creek Aqueduct and get to ride on an authentic canal boat pulled by two Belgian draft horses.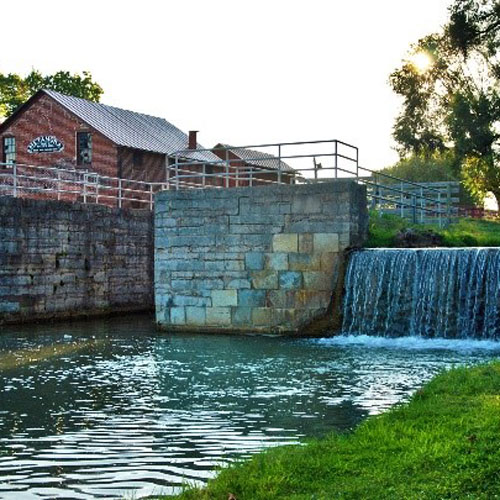 Metamora is also home to a variety of local stores, restaurants, and lodging. Stroll its quaint streets and take in the natural beauty of the canal. Metamora Park and Whitewater Valley Gateway Park are two great spots for an outdoor picnic lunch!
After about an hour's drive north from Metamora, you'll arrive in Fountain City, home of the Levi and Catharine Coffin House. Here, you'll go back in time to learn the history of the Underground Railroad! Working as conductors for the Underground Railroad, Levi and Catherine helped over 1,000 people to safety. You'll see a false-bottom wagon and explore the home and basement where freedom seekers were housed.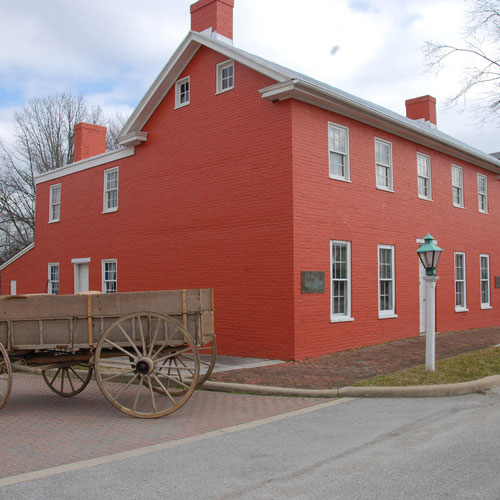 2. Gene Stratton-Porter Homes—Northeast Indiana
Take a trip to the northeastern part of the state to visit the homes of Gene Stratton-Porter, Indiana's most widely-read female author. Stratton-Porter was also an illustrator, conservationist, nature photographer, and was even involved in Hollywood's film industry in the early 1900s. She found inspiration for her work by being immersed in the natural beauty that surrounded her two homes in Geneva, IN and Rome City, IN.
Step inside her first home, a rustic log-cabin at Limberlost Swamp in Geneva where she wrote six novels and five nature books. Be sure to explore the beautiful grounds which is home to several bird species and wildlife and stretches across 13,000 acres of forest and swampland.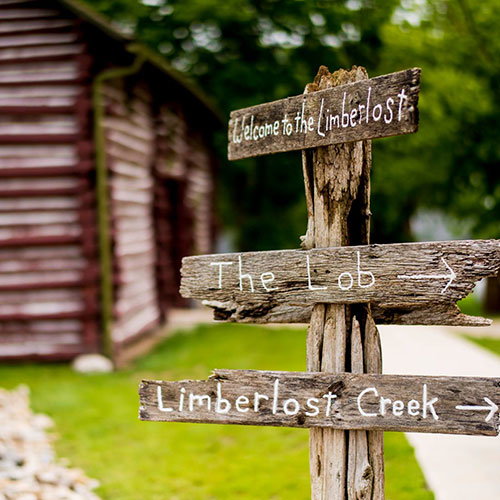 About 80 miles north of Limberlost sits Gene Stratton-Porter's second home in Rome City. Nestled among 148 acres of gardens, woods, wildflowers and trails, it's easy to see why she chose this location to call home. During your visit you can step inside her cabin, take a stroll along one of the trails, discover the newly restored wetlands and prairies, or relax on a bench overlooking the shores of Sylvan Lake.
3. T.C. Steele's Home—Central Indiana
Come be immersed in nature at the T.C. Steele Historic Site, located in Brown County. These picturesque grounds welcome you to the home of T.C. Steele, an Indiana impressionist artist in the early 1900s. Start at the brand-new Visitor Center, then step inside T.C.'s home, known as the House of Singing Winds. You can also see his art studios and explore the grounds which are surrounded by acres of gardens, hillsides, and majestic trees.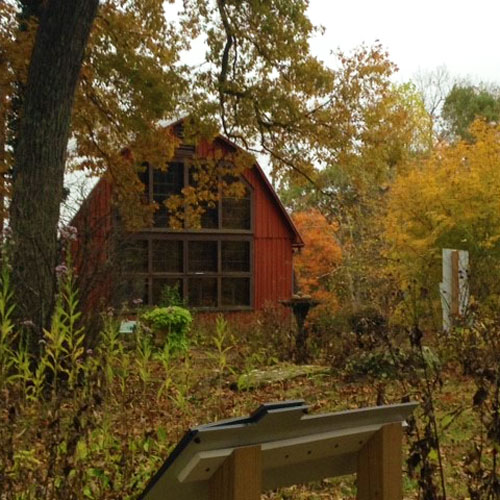 4. Corydon Capitol, Culbertson Mansion, and Lanier Mansion—Southeast Indiana
There are three historic mansions in the southeastern part of Indiana that will put you in awe! Start your day in Madison at the Lanier Mansion, the former home of James F.D. Lanier. Lanier was a former clerk of the Indiana General Assembly and businessman. His Greek Revival home features stunning architecture including a spiral staircase, Corinthian columns, and curved doors. You can also explore the formal gardens blooming with flowers and plants that were popular in the 19th century.
After Lanier Mansion, hop back in your car for an hour drive along the scenic Ohio River to your next stop, the Culbertson Mansion in New Albany. This was the home to William S. Culbertson, one of Indiana's wealthiest and most charitable men in the late 1800s. During your visit you can take a guided tour of the 20,000-square-foot home featuring hand-painted ceilings, a carved staircase, marble fireplaces, and other historical touches.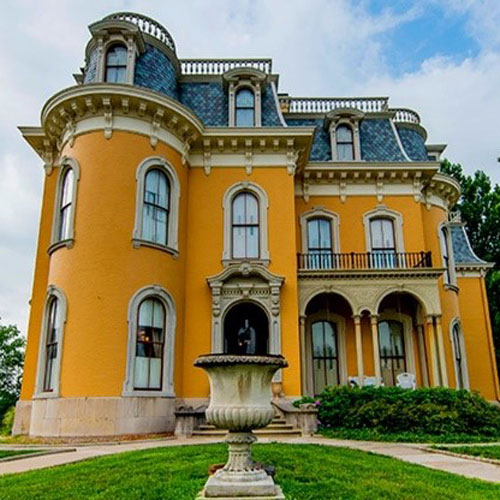 For your last stop, take a 25-minute drive to the charming Corydon Capitol, Indiana's original Capitol and where it was formally admitted as the 19th state! You can tour the original state Capitol building, see the Governor's Headquarters from 1817, and explore an heirloom herb garden.
5. Vincennes, New Harmony, and Angel Mounds—Southwest Indiana
If you find yourself on the southwestern part of the state, be sure to make a stop at the Vincennes Historic Site where you can explore the oldest city in Indiana! During your visit you can tour the original territorial capitol building, Elihu Stout Print Shop, and Fort Knox II, and important military outpost in the early 1800s.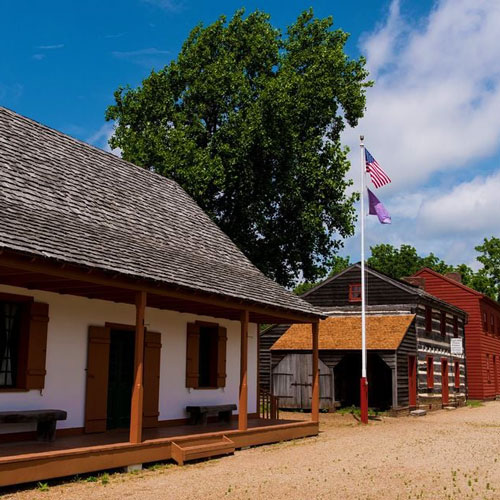 Farther south sits the town of New Harmony, an early American utopian community located on the Wabash River. Visitors to New Harmony are treated to the town's preserved historic charm. You can tour several historic buildings, experience serenity in a Harmonist labyrinth, and see the original printing presses for the New Harmony newspapers at the Community Building.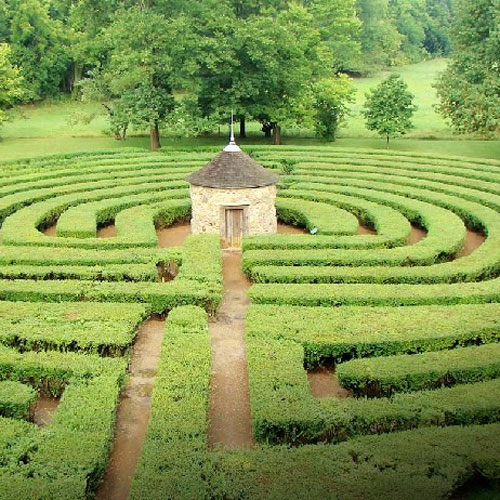 The town also offers modern-day amenities including restaurants and shops. Grab a bite to eat at one of the downtown restaurants or pack a picnic lunch to enjoy at one of the town's beautiful greens spaces: Murphy Park, Redbud Park, Tillich Park, and McClure Park.
From New Harmony, drive 45-minutes to Evansville and experience Angel Mounds. This site highlights the vibrant history of the Mississippian Native Americans who called the land home thousands of years ago. Stop at the Visitors Center where you can see casts of the Native American artifacts recovered from the site. You can also climb around the mounds or take a hike on the trails found around the property.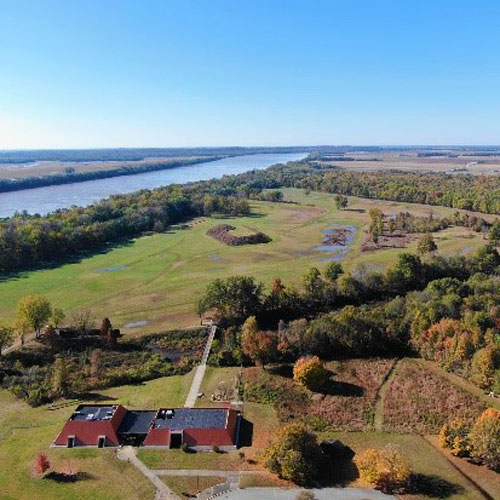 Discover Indiana's past with your Access Pass!
With so much to do and see in each region, you can spend the rest of your Summer learning about Indiana's past!
If you're not an Access Pass member, you could be eligible! Click here to enroll!