The holiday season is quickly approaching, and what better way to celebrate than to explore Jolly Days Winter Wonderland at The Children's Museum? There are so many things to experience during the holidays at the museum, so it is wise to be prepared before visiting. Planning is key to making the most out of your experience. Here are some tips to know before you go!
1. Buy tickets early and arrive early
The Children's Museum has dynamic pricing. This means that the earlier you purchase tickets, the lower the cost! To avoid large crowds, arriving when The Children's Museum first opens is your best bet. If there is a smaller crowd, there are more opportunities to interact with all of the exhibits the museum has to offer. Click here to purchase tickets.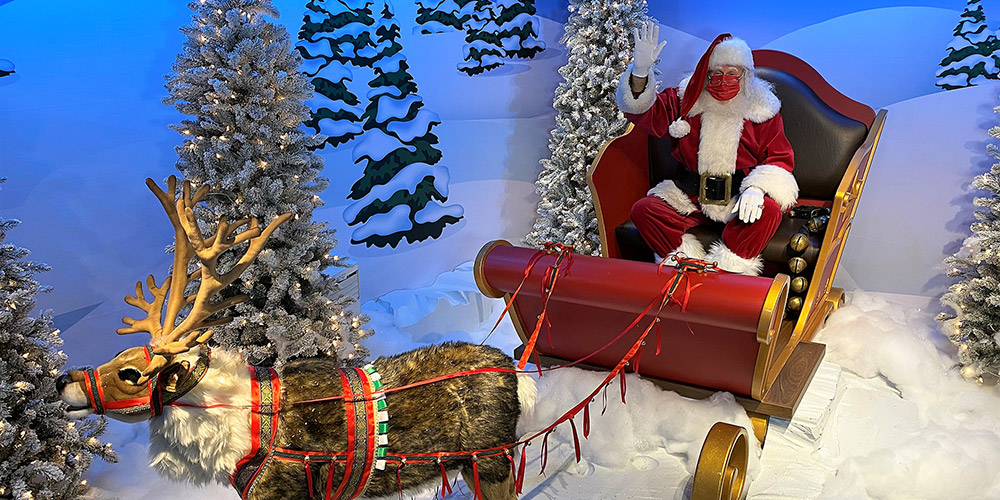 2. Check out Santa's schedule before visiting
You can share your wish list with Santa during your visit to Jolly Days. Santa's Big Arrival is the day after Thanksgiving—check our web calendar for all of the magical details. He leaves the museum on Christmas Eve because...well...he has a big job to do that day!
You can find Santa's schedule here. To see which Santa is on duty, click here.
3. Make time for all of the fun (and free) activities Jolly Days has to offer
There are so many must-do activities inside Jolly Days. Here is a list of everything you don't want to miss!
Extravagant holiday decor that adorns the museum
Experience what it is like to go ice fishing
Make it snow in the Giant Snow Globe
Meet extraordinary Jolly Days characters, from Scrooge to Ms. Claus
"Ice skate" in your socks
Explore the Ice Castle
Share memories with your family and friends
Don't forget to share your wish list with Santa and get a photo with the Jolly Old Elf himself!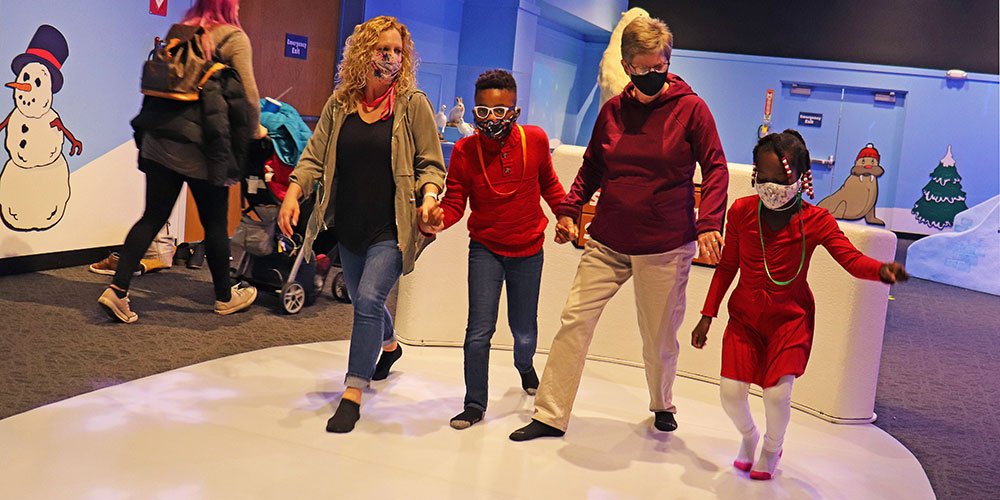 4. Plan on seeing the holiday play in Lilly Theater
Every year, our actors perform a fun holiday play in Lilly Theater! No need to worry about an extra expense! The show is free with museum admission. Seats for the shows are given on a first-come, first-served basis. After choosing a show time, ensure that you arrive 20 minutes early for the best chances at getting a seat!
5. Sign up for a family holiday program
Make an extra-special holiday memory with your family by signing up for a paid holiday program—our calendar is a Nice List full of special holiday events. Click here to find out more about all of the holiday things!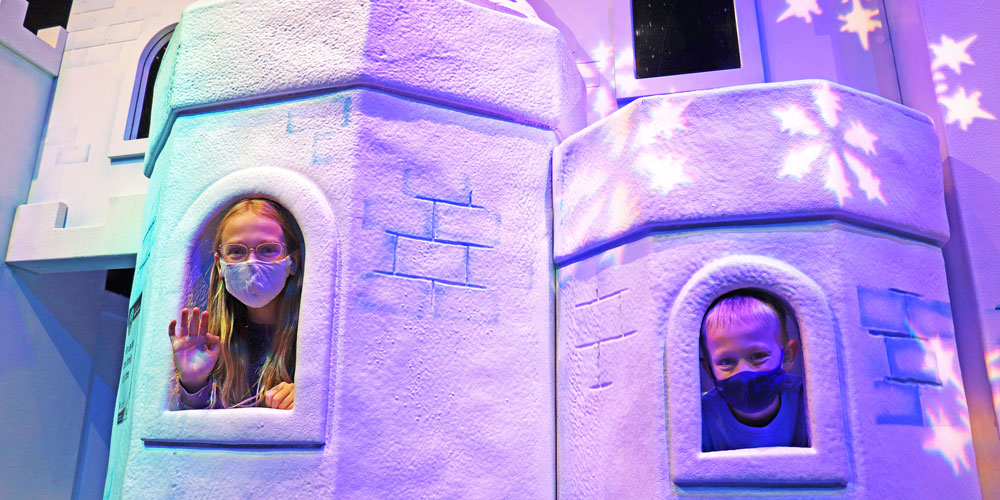 Make holiday memories at The Children's Museum!
The holidays are so busy and maximizing your time is of utmost importance. Make the most out of your holiday trip to The Children's Museum by following these simple steps!