Support for the mission and core values of The Children's Museum is evident throughout all areas of our organization. You even find it in the food we serve. In April 2021, Levy—our official dining and hospitality partner—introduced the Kids Take Action Meal to the Food Court menu as a way for kids to directly impact the community around us. These kids meals include an opportunity for your family to vote for your favorite exhibit at The Children's Museum.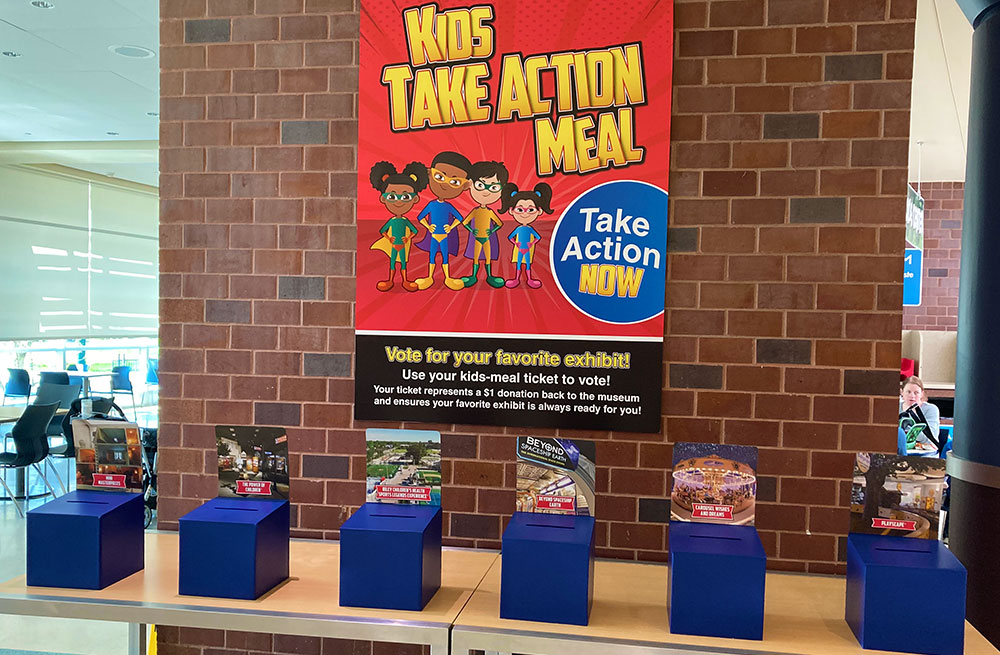 It's a fun moment and gives families the opportunity to discuss what they love about the museum. But here's the best part of the Kids Take Action Meals—$1 of every kids meal that's purchased will be used to give back to our surrounding community. Take a look at one way this donated money was used in December.
The Winter Meal Program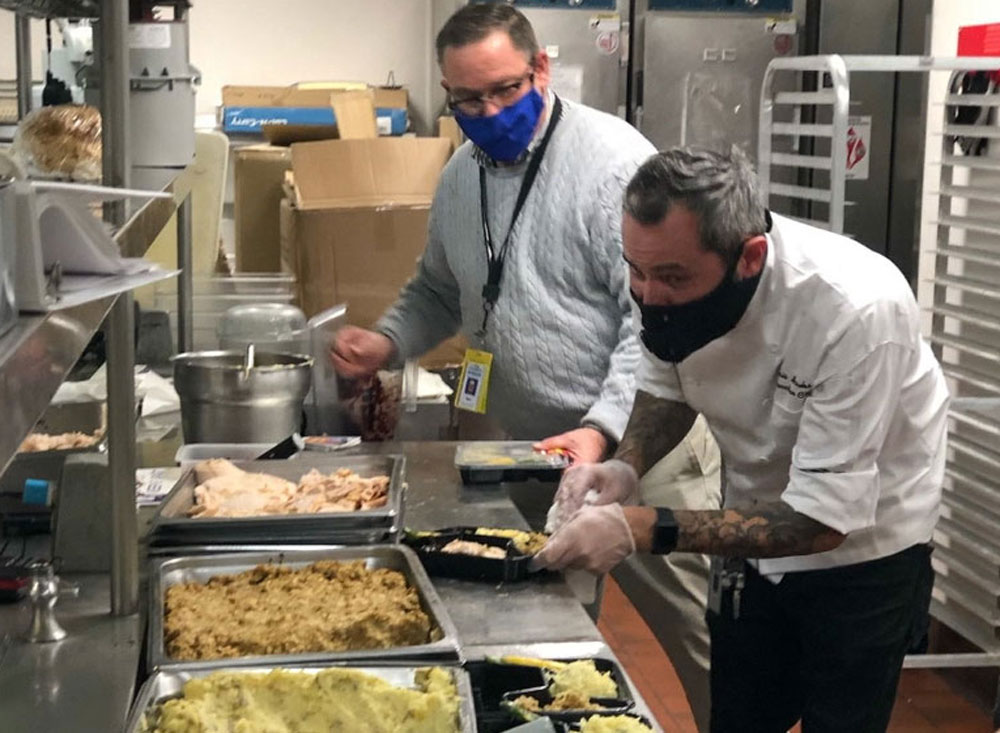 Levy staff prepared 71 Winter Meal kits that included oven roasted turkey breast with gravy, stuffing, herbed mashed potatoes, roasted veggies, and warm cookies. Neighborhood Club members were invited to come to The Children's Museum to receive a free festive meal via curbside pickup.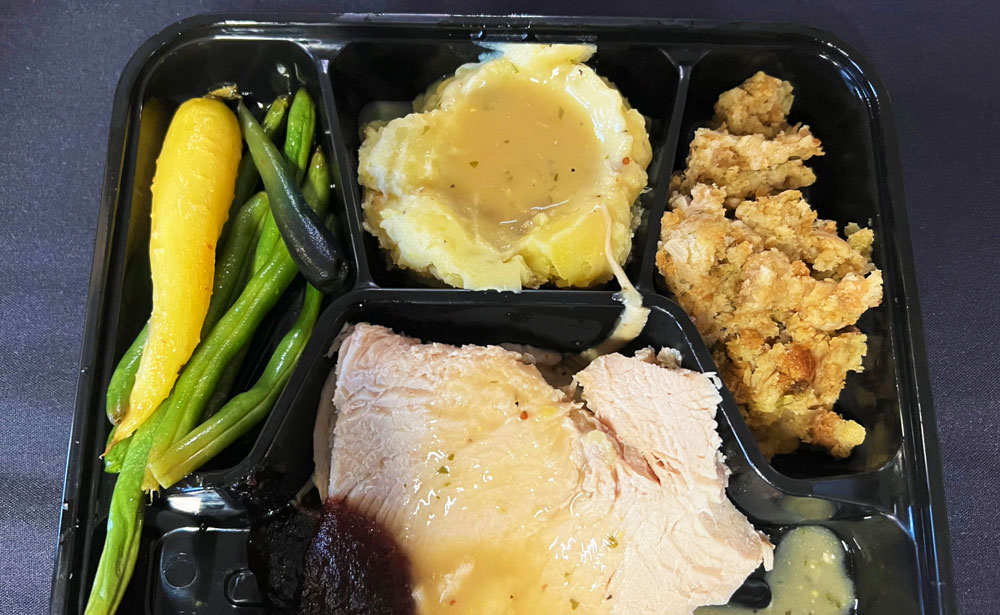 You can make a difference with a Kids Take Action Meal
Your adventure at The Children's Museum doesn't have to stop when you take a lunch break. From snacks to full meals, and everything in between, our Food Court has an amazing selection of specialty dishes inspired by your favorite exhibits. When you buy a Kids Take Action Meal, your child's belly will be happy and you're also impacting the neighborhood around us!