Your preschool-age child's creation will be cool as ice with this frozen paint activity inspired by Easy Peasy and Fun. Elyse Handel, Early Childhood Educator at The Children's Museum, shares some additional educator tips to help your child get the most out of this activity.
Materials
1 cup of water
Food coloring—red, yellow, green, and blue
Short popsicle sticks
Ice cube tray
Paper
Old newspaper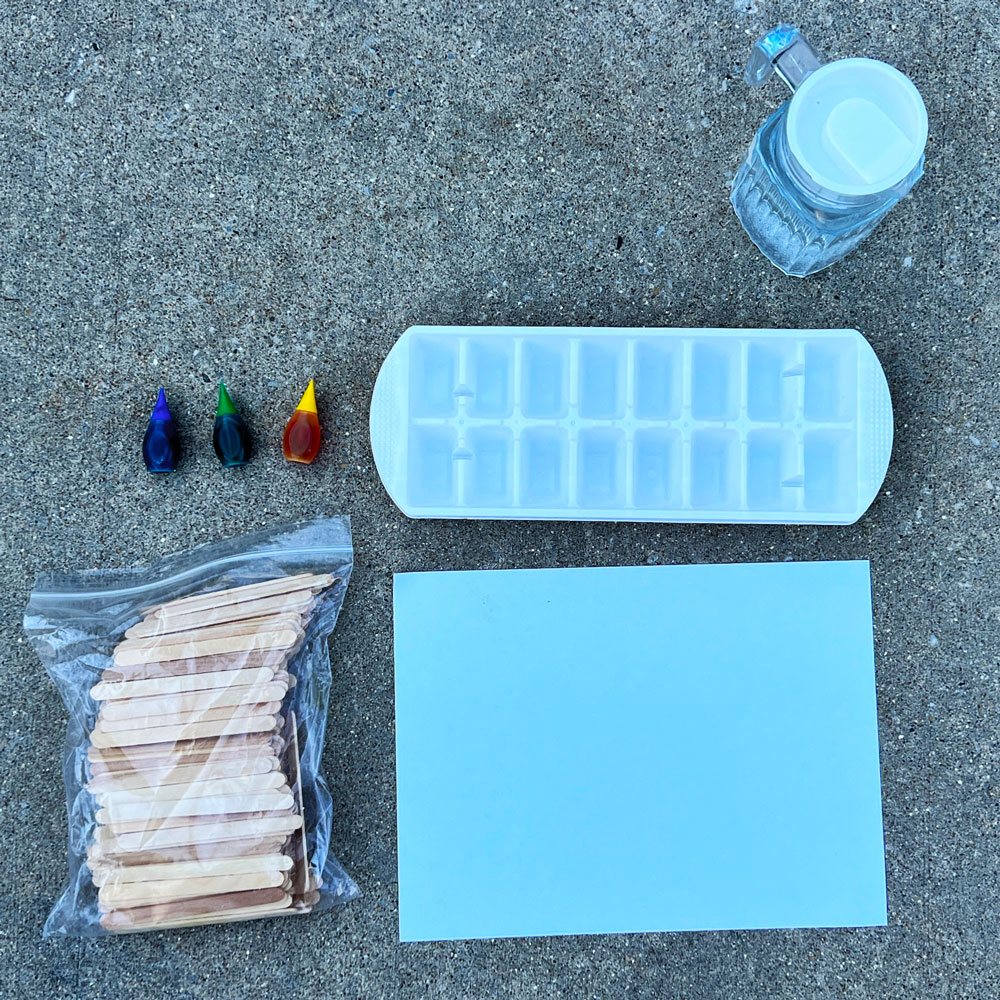 What to do
1. Evenly ice cube tray with water.
2. Add a tiny drop of red food coloring to four different cubes in the tray. Mix well. Note from Elyse: you can use nontoxic liquid watercolor instead of food coloring. Keep an eye on your children carefully when painting with popsicles, making sure they are not ingesting or eating popsicles. Remind them that these popsicles might look yummy, but they should just be used for painting. They will not taste good.
3. Repeat Step 2 with yellow, blue, and green food colorings.
4. Place a popsicle stick in each cube mold.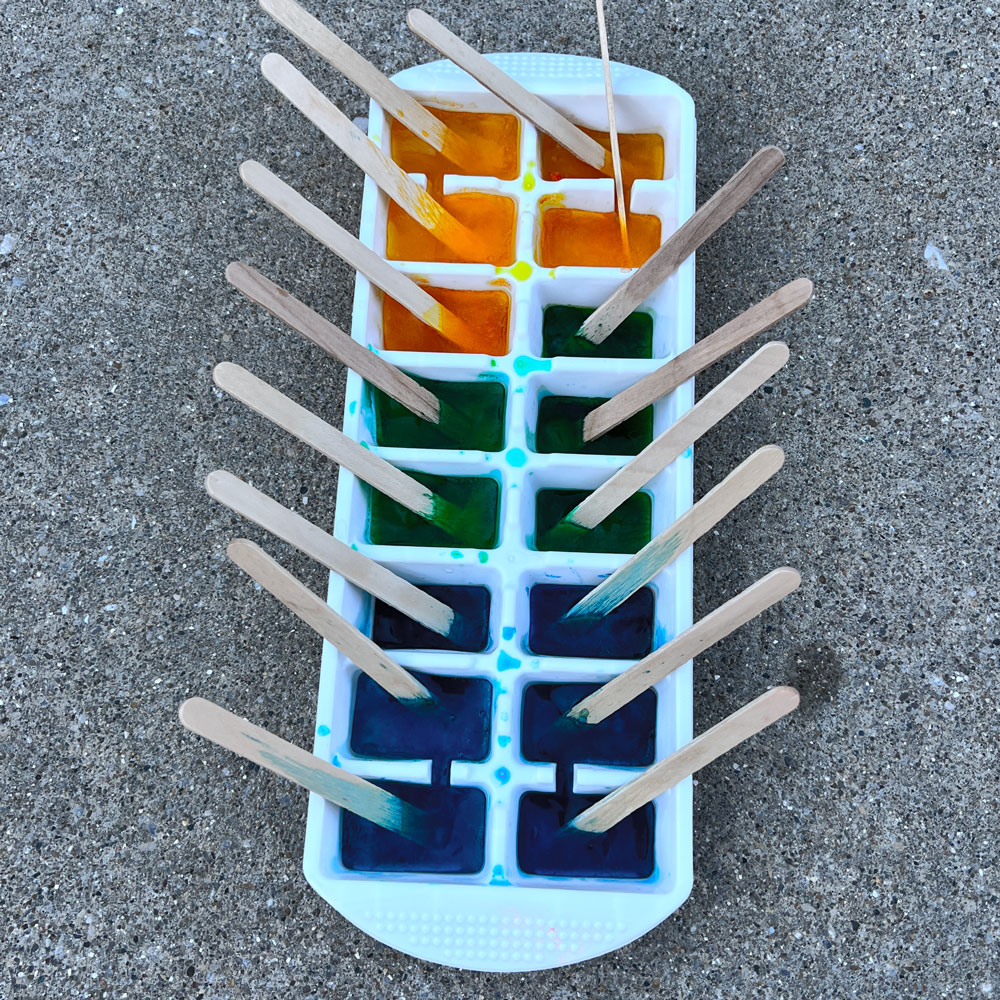 5. Freeze for at least 4 hours. Overnight is best.
6. Because food coloring can stain, spread out old newspaper or other protective covering on a table.
7. Remove the ice cube tray from the freezer. Gently pull on the sticks to loosen them from the tray.
8. Paint with the popsicle sticks and create a masterpiece!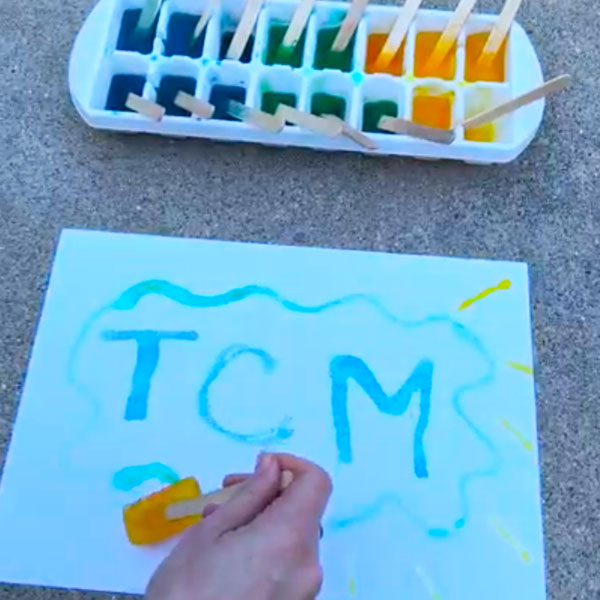 Educator notes:
This is a great alternative activity to writing/drawing not using traditional pencil, markers, crayons etc. This allows them to be creative and write/draw using different materials.
You can you use this activity to explore the properties of water and have some discussions about science:

What happens to liquid (water) when it becomes cold?
What happens to the ice cubes over time as we are painting with them?
Why is this happening?
Looking for more preschool projects and activities?
We've brought together some fun and creative activities for you to do with your preschool-age child. Check them out!
You can see all of our at-home activities on the blog or on Pinterest.