You and your preschooler can practice identifying colors and shapes as you turn a window in your home into a beautiful work of art with this DIY stained glass window project. Thanks to Surviving a Teacher's Salary for the inspiration!
Materials
Small storage containers (one per paint color)
Washable paint
Liquid dish soap
Water
Window cleaner
Paper towels
Paint brush
Masking tape or painter's tape
Newspaper, old sheet, or a broken down cardboard box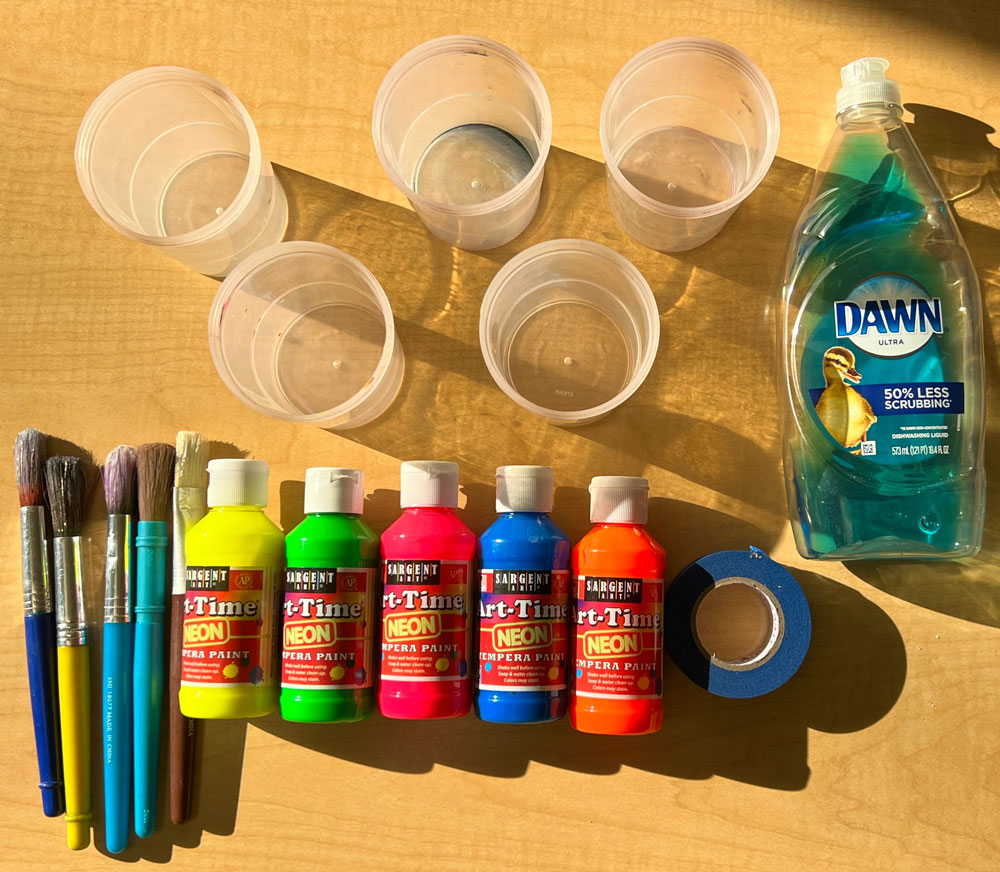 What to do
1. Squirt paint into the storage containers—one color per container. Begin with approximately one tablespoon of paint per container. You can add paint as needed.
2. Add 1-2 drops of liquid dish soap to each container.
3. Add a few drops of water to each container.
4. Clean the window with window cleaner and paper towels.
5. Use masking tape to outline your work area on the window.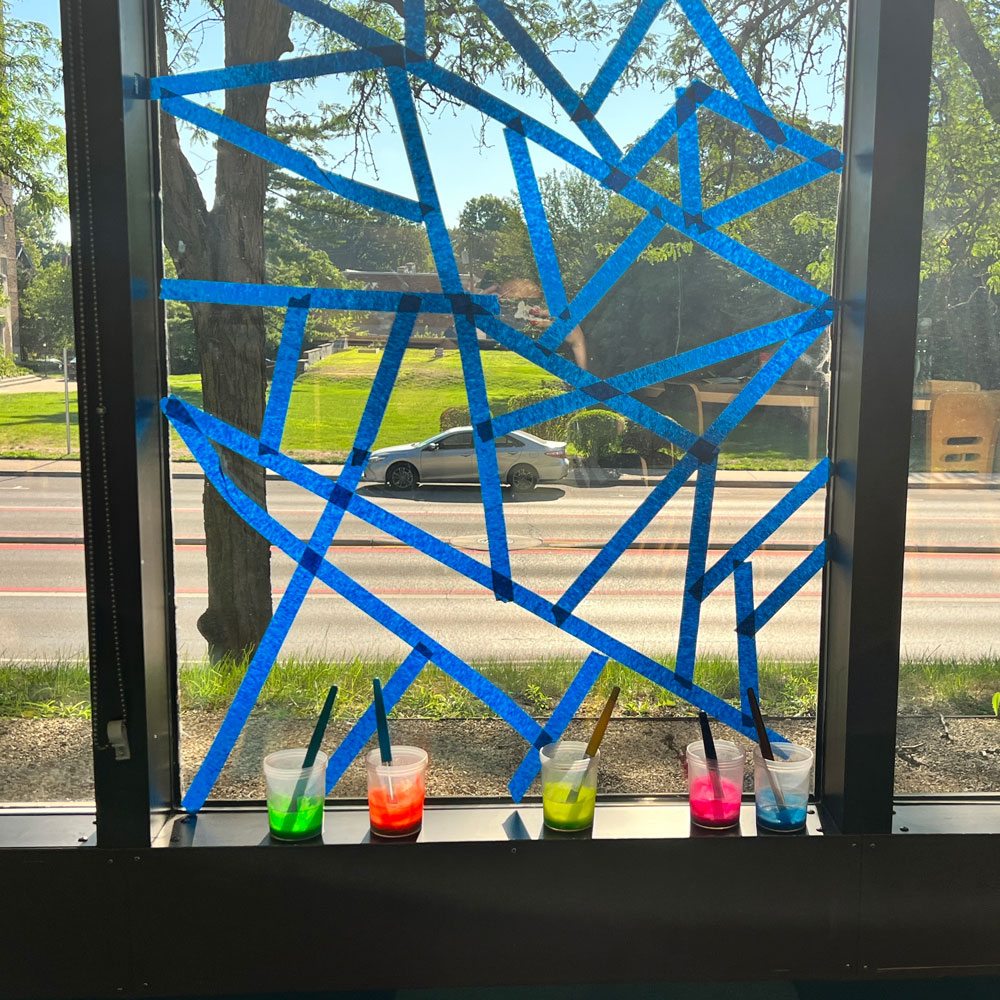 6. Continue using the tape to outline designs inside your work area. Be sure to make straight lines and solid shapes. The finer the details, the more difficult it will be to see when you're finished painting.
7. Place newspaper, an old sheet, or a broken down cardboard box on the ground near the window you are painting to protect your floor from any paint drips or spills.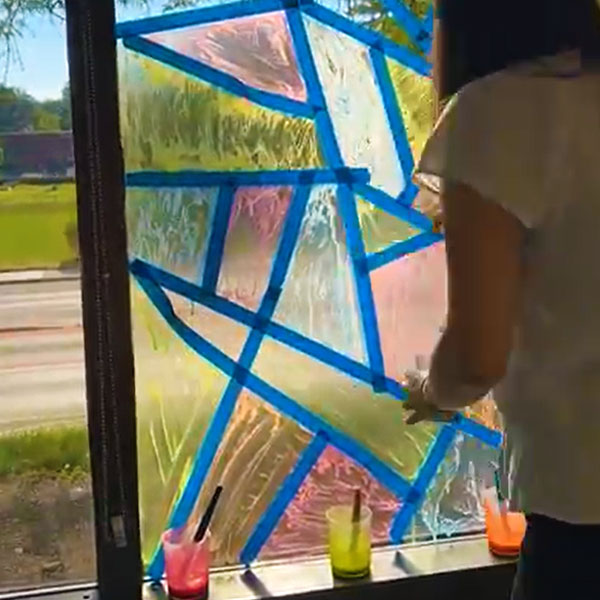 8. Use a paint brush to fill the designs on the window with paint. Do your best to paint the window, not the tape strips.
9. Let the paint dry.
10. Repeat steps 8 and 9 if you'd like for your stained glass to be darker.
11. Step outside and look at how amazing your stained glass window looks.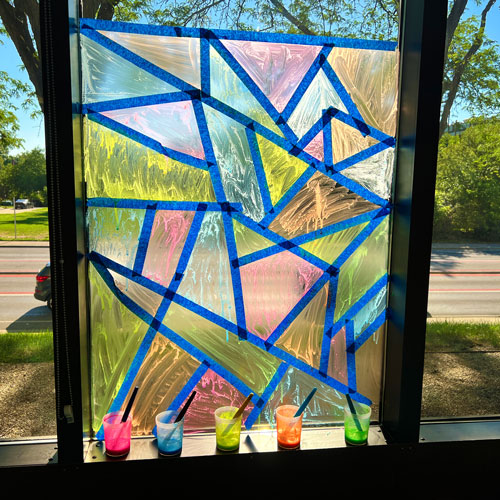 How to clean the window
1. Remove masking tape from the window.
2. Add warm soapy water to a dishcloth. Wipe across the paint. The dish soap that you originally added to the paint mixture should make it easy to remove the paint with just a little elbow grease.
3. Dry the window with a paper towel.
4. Now your window's ready for another stained glass masterpiece!
Looking for more preschool projects and activities?
We've brought together some fun and creative activities for you to do with your preschool-age child. Check them out!
You can see all of our at-home activities on the blog or on Pinterest.