Are you looking for a groovy rainy-day project your preschooler will love? Practice identifying shapes, colors, and letters in this fun color spray tie-dye art shirt activity, inspired by Kids Activities Blog. Before you get started, Elyse Handel, Early Childhood Educator at The Children's Museum, has a friendly reminder:
This activity uses some materials that typically aren't used independently by young children. Make sure an adult is present and assisting/watching children when they use permanent markers and a rubbing alcohol-filled spray bottle.
Materials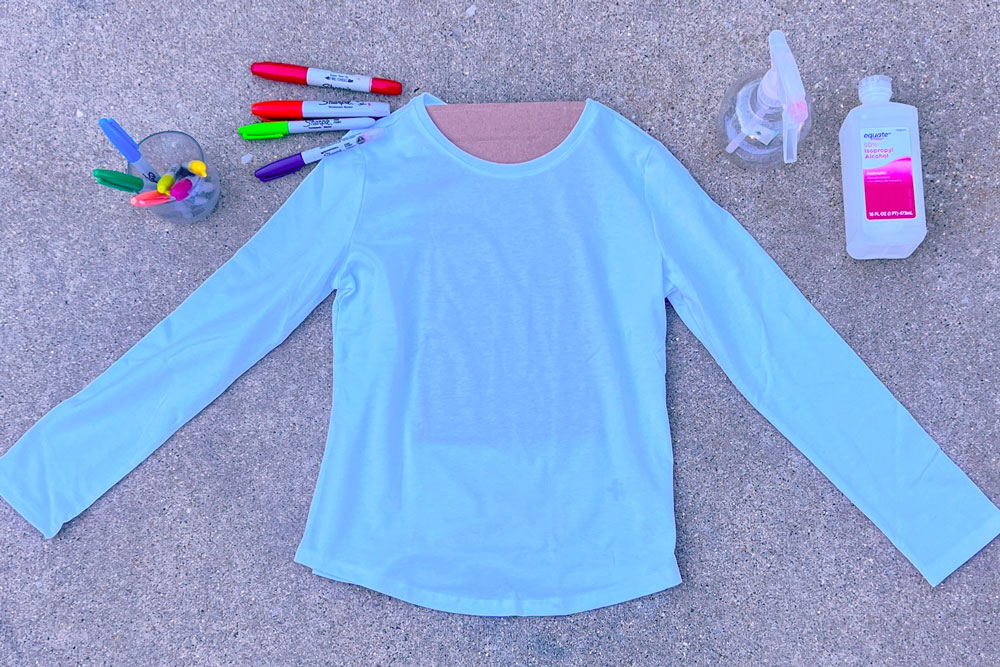 White T-shirt
Permanent markers—multiple colors
Rubbing alcohol
Spray bottle
What to do
1. Use permanent markers to draw multicolored designs. Circles are recommended, but you are welcome to experiment with other shapes—whatever your preschooler's little heart desires.
2. Fill spray bottle with rubbing alcohol. Lightly spray the rubbing alcohol all over your color-filled shirt.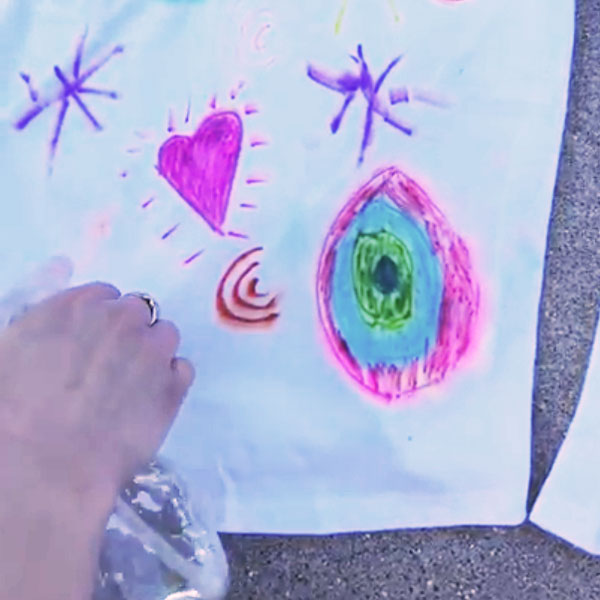 3. After the shirt is moistened, heavily spray the rubbing alcohol in the center of each circle (or other shapes) on the shirt.
4. Watch the color spread throughout your shirt!
5. Hang up your shirt and let it air dry.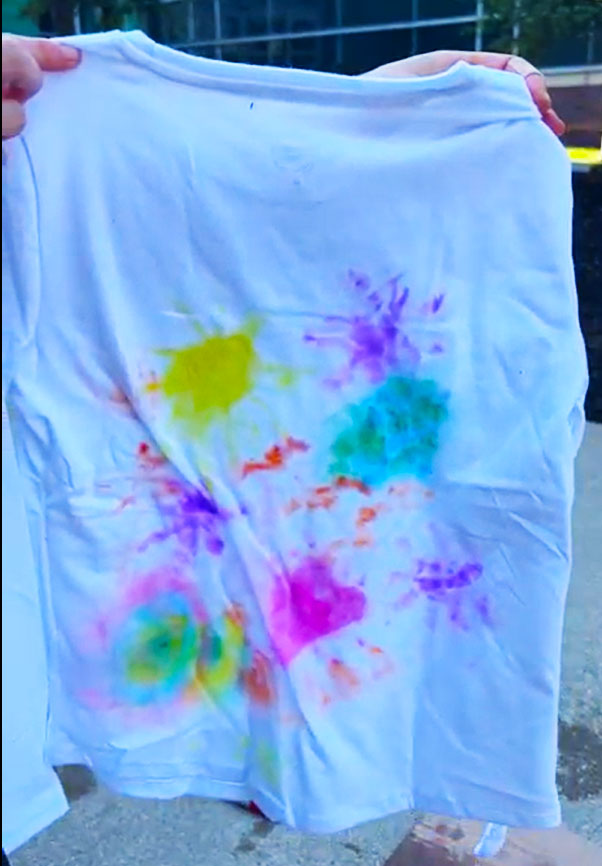 6. Wash your art shirt by itself during the first few washes in a washing machine.
7. Wear your art T-shirt with pride!
Looking for more preschool projects and activities?
We've brought together some fun and creative activities for you to do with your preschool-age child. Check them out!
You can see all of our at-home activities on the blog or on Pinterest.