What is it for YOU?
Whether it's Playscape®, or the Carousel, or the indoor/outdoor sports, or the dinos, or the unlimited visits, or the new exhibits, a gift membership to The Children's Museum is the perfect gift!
There's something for everyone!
Your support of The Children's Museum has been invaluable. It's impossible to calculate the number of lives you've impacted—imaginations that were sparked, memories that were made, and curiosity that was unleashed. We want to give you a special opportunity to continue transforming lives through an exclusive donor gift membership, which includes all five floors of fun at the museum and the entirety of the Riley Children's Health Sports Legends Experience®! It's a way for you to give a tax-deductible gift of your choice and to share a whole year of engaging fun and learning with someone special in your life. Benefits for all donor gift membership levels include:
Free, unlimited Carousel rides
Discounts on family programs
Advance tickets to special events
Exclusive members-only hours
Ongoing discount at The Museum Store
Free stroller rental
10% discount in the Food Court
Two guests with every visit
Caregiver membership card
Fair Market Value is $260. Not eligible for Easy Pay or Auto-Renewal.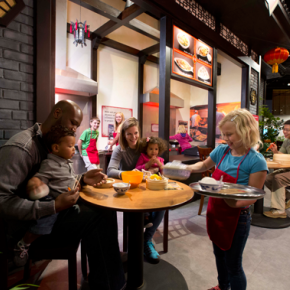 Discovery Builder Gift Membership—$300
Create lifelong memories for families and children of all ages. Discovery Builder Gift Memberships include all the benefits of Family Plus 2 level support plus exclusive VIP Insider Tours.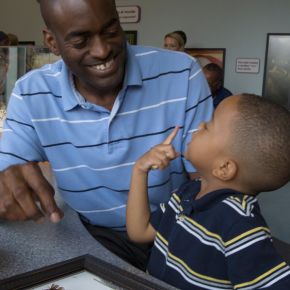 Explorer Club Gift Membership—$500
With ever-changing experiences and over 130,000 rare artifacts, you bring imaginations and creativity to life. Your gift membership includes all the benefits of the Discovery Builder level, an invitation to Holiday Morning, and behind-the-scenes sneak peeks at our VIP Collections Tours.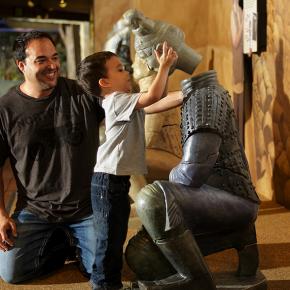 Innovator Gift Membership—$750
Be the impact. Your contribution allows us to build beyond the extraordinary, helping us change more lives with more profound experiences. Innovator Memberships include all the benefits of Explorer Club, plus two Haunted House tickets.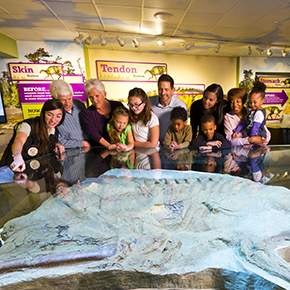 President's Circle Gift Membership—$1,000
Break new ground with us! Bring rare and important scientific discoveries to life for all ages. Includes all Premier benefits, extra guest passes, and invitations to exclusive events like the CEO Breakfast series and Holiday Morning events. And the icing on the cake? Personal shopping services, free gift wrapping all year long, and a 30% discount at The Museum Store.