Go behind-the-scenes as we build the new Jurassic experience! Over the course of the year, you get to be part of the incredible exhibit creation process—from digging a dinosaur specimen from the ground in Wyoming to putting it on display in Indianapolis!
Picture this!

We're bringing in awesome new dinosaurs, including Giants of the Jurassic™ and Monsters of the Mesozoic Seas™, which will join your long-time favorites in Creatures of the Cretaceous™ in Dinosphere®! Along with our international partners, paleontologists from The Children's Museum unearthed these fossils from our dig site in Wyoming, known as The Jurassic Mile™.
Giants of the Jurassic™ will include two giant sauropods, the long-necked, plant-eating dinosaurs that were uncovered in The Jurassic Mile™!
Monsters of the Mesozoic Seas™ will be an ocean-themed section where you'll feel like you are swimming beneath the waves alongside sea creatures that lived millions of years ago!
Creatures of the Cretaceous™ will feature the dinosaurs you've come to love at The Children's Museum. Bucky, Stan, Kelsey, Leonardo, Dracorex hogwartsia, and the rest of your favorite dinos will return to their homes in Dinosphere®.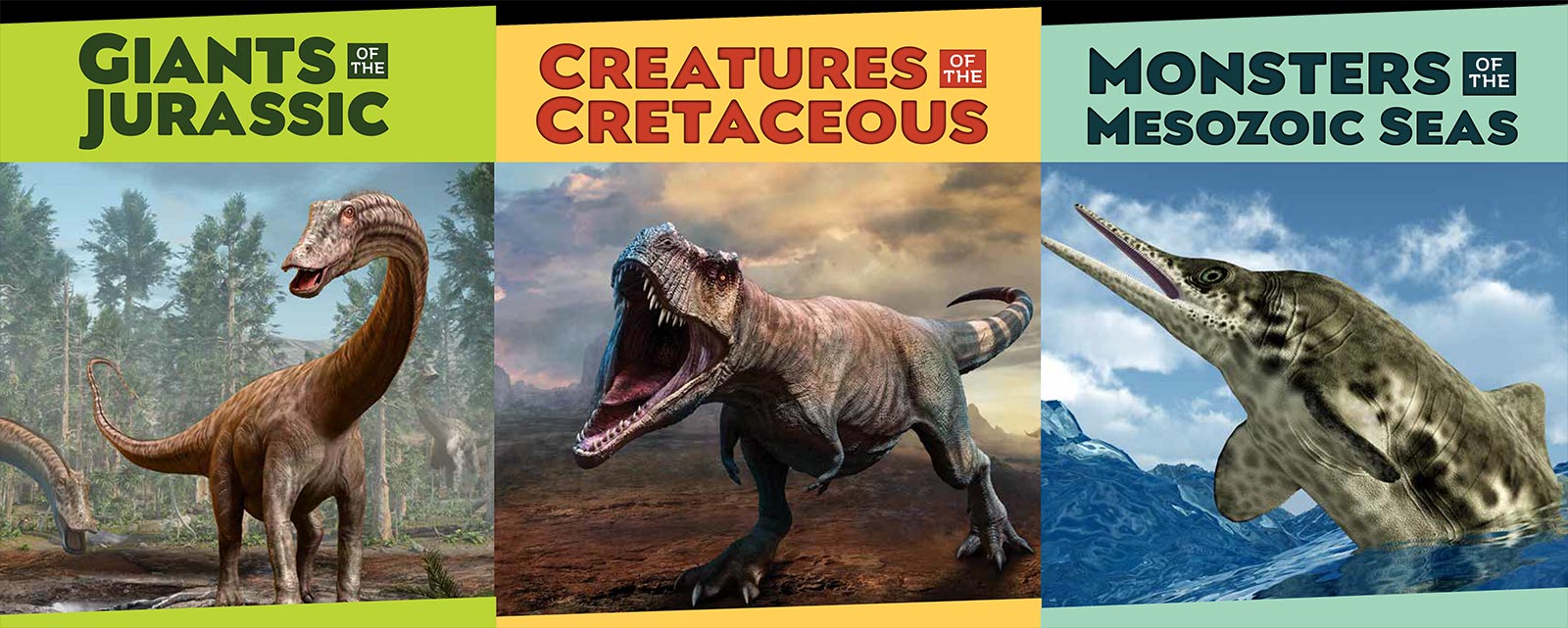 Although you won't be able to watch it happen during the temporary Dinosphere® closure, our scientists continue to work in the R.B. Annis Mission Jurassic Paleo Prep Lab and the Polly H. Hix Paleo Prep Lab. They're busy preparing the fossils we've brought back from The Jurassic Mile™ dig site!
Mission Jurassic is made possible through lead gift support from Lilly Endowment Inc. and Eli Lilly and Company Foundation, with major support provided by Bob and Carol Reynolds, Susie and Jack Sogard, The R.B. Annis Educational Foundation, Bowen Engineering Corporation, and The Dan and Rhonda Hall Family.