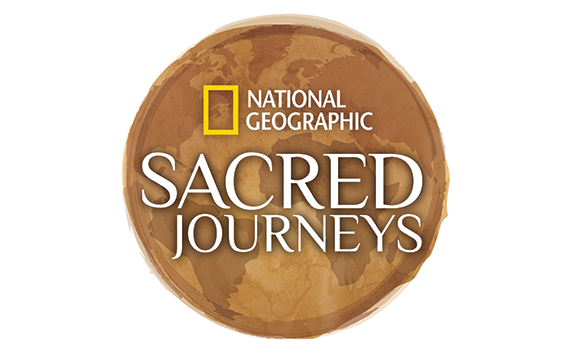 The United States is home to followers of hundreds of religious faiths, yet few know much about their neighbors' beliefs, practices or traditions. National Geographic Sacred Journeys, a new exhibit, will change that. It opens Aug. 29, 2015 at The Children's Museum of Indianapolis.
Each year more than 330 million people around the world journey to sacred places as part of their religious commitments. Some seek enlightenment or healing. Others perform acts of devotion that are expressions of deep faith. The new exhibit reflects this diversity of religious and spiritual pilgrimage through immersive environments created with photography from National Geographic. Families will be able to observe, discuss, and begin to understand some of the beliefs and sacred journeys made by people around the world.
Recreated places, spaces, and events will invite visitors to learn more about the history and beliefs that support spiritual practices that take place at home and within our congregations. Featured sites include:
The Western Wall of the Second Jewish Temple in Jerusalem, Israel
Dome of the Rock mosque, site of Muhammad's ascent to heaven in Jerusalem, Israel
The Church of the Holy Sepulchre, site of Jesus' crucifixion in Jerusalem, Israel
The Grand Mosque in Mecca, Saudi Arabia, to which all Muslims are expected to make a pilgrimage or Hajj once in their lifetimes
Tepeyac Hill and the Roman Catholic Basilica of Our Lady of Guadalupe in Mexico City, Mexico
Allahabad and Sangam at the confluence of three rivers sacred to Hindus at the Ganges River in India, site of some of the largest gatherings of humans on earth
Bodh Gaya, birthplace of Buddhism, and the Bodh Tree where Gautama Buddha achieved enlightenment in Bihar, India
Caves in the bluffs along the Dead Sea in Qumran, Israel where the Dead Sea Scrolls were discovered
The exhibit will come to life through the personal stories of children and families who participate in sacred journeys or practices. Connecting with these experiences will allow visitors to learn how pilgrimage and revered artifacts reflect religious traditions and the cultures associated with those religions.
Among the artifacts featured in the 7,000-square-foot exhibition are fragments of the Dead Sea scrolls from Qumran, Israel, a large stone from the Western Wall in Jerusalem, Jewish devotional objects taken into space by former astronaut David Wolf, the trunk Brigham Young carried from New York to Utah, a piece of the Kiswa (a gold-embroidered fabric, which drapes the Kaaba in Mecca – photograph on previous page), a throne built for the Dalai Lama's U.S. visit in 2010, a sand mandala created by Buddhist monks at the museum (below), a replica of the Shroud of Turin, and Ganesh (Hindu god of good fortune - pictured to the left).
"People travel the world in search of transformative experiences, whether they journey to perform acts of faith, pursue enlightenment, or seek healing. Those who seek to understand the motivations for these sacred journeys develop an awareness of cultural diversity and respect for religious traditions," says Dr. Jeffrey H. Patchen, president and CEO, The Children's Museum of Indianapolis. "Children and families will have the opportunity to learn about pilgrimages, festivals and important objects connected to a variety of sacred sites in the world. These smaller, intimate displays will focus on stories of personal experiences and will be an excellent stepping off point for families to discuss their own religious paths."
Funded through a $1.25 million grant from Lilly Endowment Inc., the ground-breaking exhibition builds on the museum's commitment to help children and their families learn about the world around them, said Dr. Christopher L. Coble, vice president for religion at Lilly Endowment. "We live in one of the most religiously diverse nations in the world, so it is important that we find ways to understand and respect the beliefs of our neighbors," Coble said.
Creating the exhibit, staff of The Children's Museum of Indianapolis worked closely with local religious leaders and a national panel of academic scholars, who are experts in the fields of humanities, theology, world cultures, and religious studies. The advisors shaped exhibit content to ensure that the most authentic artifacts, texts and other exhibit elements were selected and portrayed in the appropriate manner so they may be understood by families who come to the exhibit with diverse perspectives.
"The sharing of these personal journeys will offer families an opportunity to learn about the customs and beliefs of their neighbors and about religion in America," says Professor Raymond Williams, LaFollette Distinguished Professor in the Humanities emeritus and Professor of Religion emeritus at Wabash College as well as the chairman of the exhibit's advisory committee.
"For more than 125 years, National Geographic has been documenting the world and its many cultures," said National Geographic's vice president of exhibitions, Kathryn Keane. "This exhibition is another incredible journey for families to some of the world's most sacred and historic places."
The traveling exhibit was created by The Children's Museum of Indianapolis in collaboration with the National Geographic Society and is made possible by a generous support from Lilly Endowment Inc. It will premiere in Indianapolis Aug. 29 and remain open into 2016. It will then travel to another museum venue.
Lilly Endowment Inc.
Lilly Endowment Inc. is an private philanthropic foundation based in Indianapolis that was created in 1937 by three members of the Lilly family - J.K. Lilly Sr. and sons J.K. Jr. and Eli - through gifts of stock in their pharmaceutical business, Eli Lilly & Company. The Endowment exists to support the causes of religion, education and community development. Its commitment to religion includes support for projects that strengthen the public understanding of religion.
National Geographic Society
National Geographic is a global nonprofit membership organization driven by a passionate belief in the power of science, exploration and storytelling to change the world. It funds hundreds of research and conservation projects around the globe each year. With the support of its members and donors, the Society works to inspire, illuminate and teach through scientific expeditions, award-winning journalism, education initiatives and more. For more information, visit www.nationalgeographic.com and find it on Facebook, Twitter, Instagram, Google+, YouTube, LinkedIn and Pinterest.
The Children's Museum of Indianapolis
The Children's Museum of Indianapolis is a nonprofit institution committed to creating extraordinary learning experiences across the arts, sciences, and humanities that have the power to transform the lives of children and families. For more information, please visit childrensmuseum.org, and follow the museum on Facebook, Twitter, Instagram, Google+, YouTube, LinkedIn, www.childrensmuseum.org.