FOR IMMEDIATE RELEASE
The sky is the limit when two Indiana-based artists bring their gifts and talents to The Children's Museum of Indianapolis as part of the annual Visiting Artist Program. During hands-on workshops, free with general admission from July 9, 2022 through May 28, 2023, families and children will work with artists to create their own masterpieces.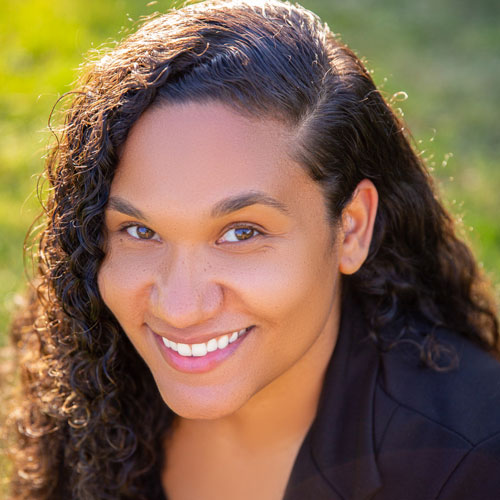 Galactic Inspirations is the program Visiting Artist Ashley Nora presents. Inspired by the galaxies and their solar systems, Ashley looks to the sky and says families will too, observing many components of space to create their own artwork using deep colors from oil pastels.
Ashley left her career as a chemist in 2019 to pursue art full time. She captures real human interaction through portraiture.
"I am so excited to be the next Visiting Artist at The Children's Museum of Indianapolis. The two things I love the most in the world are art and children. I have the honor to teach art to the next generation of creators and hopefully inspire a few to become artists when they grow up," said Ashley Nora. "I am a lover of science and space and will incorporate that passion into my work. I look forward to meeting new people and being inspired by them as well! Words cannot describe the joy I have for this amazing opportunity!"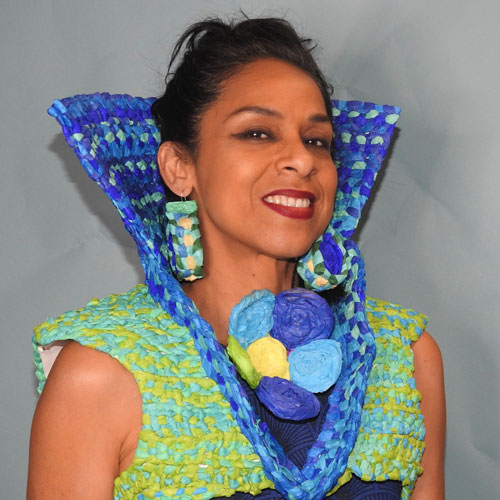 Children and families will wear their art home after participating in Visiting Artist Beatriz Vásquez's Wearable Art workshop. Beatriz focuses on her Mexican-American ancestry through a Mexican folkloric art known as papel picado. She transforms intricately cut paper into murals, wearable sculptures and large-scale installations. During her museum presentations, Beatriz will explain how fashion tells the story of people and places around the world. Families will use paper to make their own wearable creations.
"The Children's Museum of Indianapolis made a significant impact on my creative life; its breathtaking installations inspired me to venture on my own creative journey. Being a Visiting Artist at The Children's Museum of Indianapolis is a significant opportunity and a joy to share the importance of my creative practice inspired by my Mexican heritage, with children and families of diverse culture and background," said Beatriz Vásquez. "I believe art belongs to everyone. As a Visiting Artist at The Children's Museum of Indianapolis, the concept of paper art will be experienced through sculptural form, explored as wearable art and will create inclusive creativity and self-expression through the accessibility of paper."
Please visit https://www.childrensmuseum.org/visiting-artist-program for dates and times of Visiting Artist workshops.
The Visiting Artist Program is a project of the Lechleiter Indiana Visiting Artist Fund with support provided by The White Oak Foundation, Sarah and John Lechleiter. The Children's Museum of Indianapolis is proud to partner with Riley Children's Health, Old National Bank and Ice Miller LLP.
About The Children's Museum of Indianapolis
The Children's Museum of Indianapolis is a nonprofit institution committed to creating extraordinary learning experiences across the arts, sciences, and humanities that have the power to transform the lives of children and families. For more information about The Children's Museum, visit www.childrensmuseum.org, follow us on Twitter @TCMIndy, Instagram@childrensmuseum, YouTube.com/IndyTCM, and Facebook.