When you work for the biggest and the best children's museum, you will be among a diverse, talented team of people who create extraordinary learning experiences that transform lives. We offer a comprehensive total rewards package that helps our staff to live their best life, grow professionally, and receive recognition.
Here is just a sample of the benefits: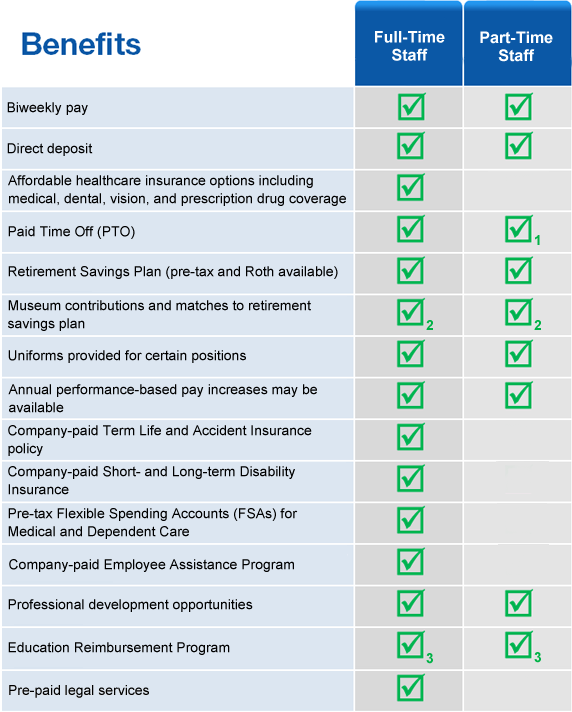 1 Part-time staff are eligible for Paid Time Off each January 1 after having completed 1,000 hours in the prior year.
2 All full- and part-time staff are eligible after one year of service and a minimum of 1,000 hours worked per year.
3 Full-time staff are eligible after 6 months of employment. Part-time eligibility is after one year.
More Perks
Complimentary museum membership
Wellness programs (health screenings, flu shot clinics, one-on-one health coaching, and more)
Free access to our onsite TCMfit workout facility (temporarily closed)
30% discount in the Museum Food Court and Museum Store
Exclusive sneak previews of new exhibits and Lilly Theater productions
Discounted and free admission to other cultural institutions and arts-related events
Discount on local gym memberships (with joining fee waived)
Discounts on auto, homeowner's, and renter's insurance policies
Car rental discounts
Discounted movie passes