Become an Accessibility Advisor Family!
If your family includes someone who may benefit from accessibility accommodations, we'd love your feedback on what would make your museum experience more user-friendly and, of course, fun!
START HERE.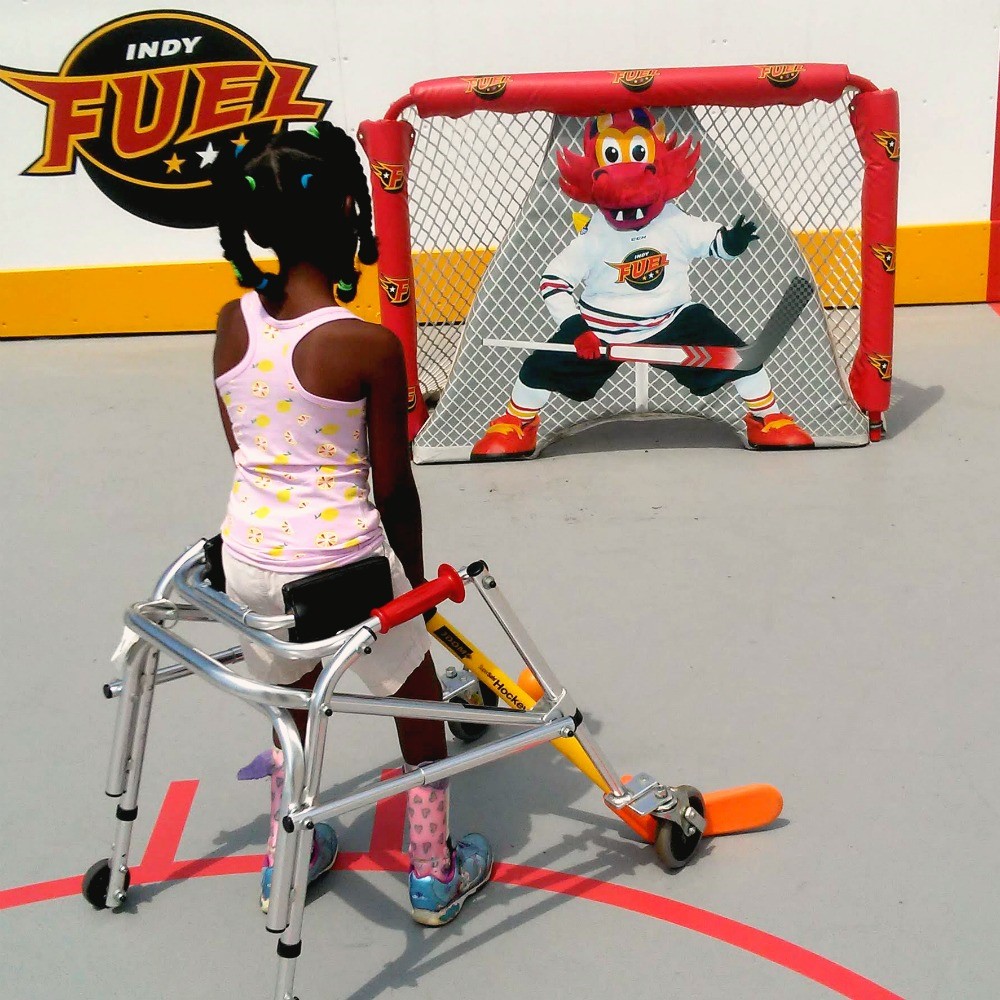 We make every effort to maximize the museum and sports experience fun for everyone. Check out more on our accessibility services below, or call us at 317-334-4000 or email customerservice@childrensmuseum.org, if you have further questions.
COVID-19 Safety Precautions
Masks are optional. We will continue to monitor the situation, consult with our team of experts, and re-evaluate as necessary. You can find our health and safety precautions here.
Digital Inclusion

In our effort to provide an optimized user experience for all website visitors, The Children's Museum has taken careful measures to enhance the accessibility of our website. Learn more.
Sensory Resources
We would like to help prepare your child ahead of time for some of the sights and sounds they will experience. These resources can be used by anyone, but they may be especially helpful for someone on the autism spectrum or someone with a sensory processing disorder.
View our sensory resources page to download a sensory map, social narrative, and visual checklist to help you plan your visit.
If you need a fidget and forgot yours, we have some available at the Concierge Desk. Noise-reducing headphones are also available to check out from the Concierge Desk.
If you need a quiet space at any time during your visit, please contact a staff member or visit the Concierge Desk.
Barrier-Free Access
Most areas of the museum and the sports experience are barrier free. There are only a handful of less accessible areas due to the historic nature or natural habitat of certain artifacts (like the tool car in All Aboard!). We do our best to give full access to our outstanding experiences. All levels of the museum are accessible by ramps and elevators.
Designated Therapists or Caregivers
A complimentary admission ticket will be issued to a licensed care provider for visitors requiring medical assistance to visit. The care provider must provide an employee badge from a licensed facility and a matching photo ID. This complimentary ticket is available to the caregiver when the visitor and accompanying guests present valid admission.
Service Animals
Service animals and service animals in training are welcome at the museum. According to the Americans with Disabilities Act (ADA), "service animal" means any dog individually trained to do work or perform tasks for the benefit of an individual with a disability. "Emotional support animals", "comfort animals", "companion animals", and "therapy animals" that are not individually trained to do work or perform tasks for an individual with a disability are not considered service animals under the ADA and are not allowed on museum property. View the museum's full animal policy.
Emergency Red Phones and First Aid
Red phones are located throughout the museum for immediate access to museum security and first aid help.
You can store your medical equipment or medications in the First Aid Room during your visit. You can also use this private space for administering medical treatment if needed. Stop by the Concierge Desk on Level 1 near the ramp for access to the room.
Deaf and Hard of Hearing Services
Assistive Listening Devices: Available on a first-come, first-served basis for Lilly Theater and the Schaefer Planetarium and Space Object Theater.
American Sign Language (ASL) Performances: ASL interpreters are provided for select Lilly Theater performances
Requests for ASL interpreters should be received at least two weeks prior to a visit. If you have questions or would like to request an interpreter, please contact us at customerservice@childrensmuseum.org or 317-334-4000.
Mobility Services
Parking—both the garage and Water Clock Lot have designated accessible parking spaces.
Elevators—every level of the museum has elevator access and a large ramp connects all five levels.
Restrooms—our most accessible restrooms are located in our Welcome Center, Sunburst Atrium, Lower Level, Level 2, Playscape®, and The Kohler Pavilion. A height-adjustable adult-size changing table is located in one of the Family Restrooms in Dinosphere®.
Wheelchairs—adult and youth wheelchairs are available at no charge in the Welcome Center. Sport wheelchairs are available in the Riley Children's Health Sports Legends Experience®.
Wheelchair seating—all Lilly Theater performances have wheelchair seating available.
Carousel—accommodations can be made for visitors with disabilities who wish to ride our Carousel. It is accessible for visitors who use wheelchairs.
Golf carts—transportation to and from your vehicle by golf cart can be arranged.
Programs
We invite your family to join one of these programs which include strategies and features for different sensory needs. Programs are free with museum admission and times are subject to change. Printed scripts are available for many programs. If you would like a script to follow along and participate in a program, please ask gallery staff.