Children love stories. They're a great way to experience our great big world and all of its different people in new ways. Stories also help children (and their grown-ups) learn about how other people feel.
That's why LGBTQ+ representation is so important in children's books. For some children, it reminds them that they are not alone. For other children, it gives them the chance to better understand the diverse world around us. Reading books with our children is one way we can continue to work towards creating a more loving and accepting world.
---
"Reading books has helped support our daughter as she learns how to appreciate and love all kinds of people."
Becky Wolfe, Director of Educational Services at The Children's Museum
---
Becky Wolfe has created a list of books she has gathered for her family. They help young readers learn how to appreciate and love all kinds of people. Over the years, these books have also helped answer her daughter's questions in a meaningful way.
Promoting diversity and inclusion is one of our core values at The Children's Museum. We are proud to share this reading list with you and your family as we continue to work together to create a kinder, more compassionate, and tolerant world with our children.
9 LGBTQ+ resources for your family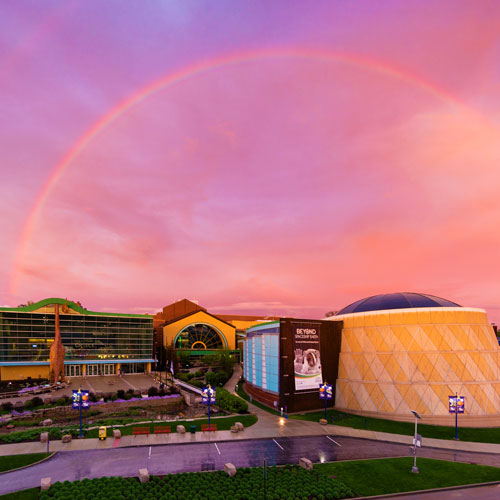 Stonewall: A Building. An Uprising. A Revolution.
By Bob Sanders
The Stonewall Inn itself narrates this story and reveals its historic role in the LGBTQ+ civil rights movement.
Pride: The Story of Harvey Milk and the Rainbow Flag
By Bob Sanders
Explore the true history of the Gay Pride Flag and how it continues to serve as a symbol of love, hope, equality, and pride.
Pink is for Boys
By Robb Pearlman
This picture book empowers children and their grown-ups to express themselves in every color of the rainbow and to enjoy what they love to do, whether it's racing cars and playing baseball, or loving unicorns and dressing up.
Julián is a Mermaid
By Jessica Love
While riding the subway home with his abuela, Julián encounters three beautiful women dressed as mermaids. When he gets home, all he can think about is becoming a mermaid himself. But what will his abuela think? This story is a celebration of individuality and unconditional love.
A is for Activist
By Innosanto Nagara
This alphabet book covers many different topics, including the environment, civil rights, LGBTQ+ rights, and other themes.
This Day in June
By Gayle Pitman
This book shares the experience of participating in an LGBTQ+ pride parade. It also provides these helpful tools in the back of the book:
A reading guide that gives more context to each page
A "Note to Parents and Caregivers" that gives age-appropriate tips for talking with children about sexual orientation and gender identity
Queer Heroes
By Arabelle Sicardi
Discover the inspiring stories of 53 LGBTQ+ artists, writers, innovators, athletes, and activists who have made great contributions to culture, from ancient times to present day.
Gay & Lesbian History for Kids
By Jerome Pohlen
This resource discusses different eras in the LGBTQ+ struggle for civil rights as told through personal stories and firsthand accounts. The book also includes 21 activities, like writing a free verse poem like Walt Whitman, designing an AIDS quilt panel, and other projects that help children (and their grown-ups) learn about the spirited ways in which the LGBTQ+ community has pushed for positive social change.
Rainbow Revolutionaries
By Sarah Prager
Discover the vibrant histories of 50 pioneering LGBTQ+ people from around the world, celebrating the many ways these heroes have made a difference—inspiring young readers to make a difference, too.
You can start reading with your family today!
Looking for more resources? Here's a list of award-winning titles.


Many of these books are available through InfoZone, a branch of the Indianapolis Public Library located right here at The Children's Museum. Most of these books are also available in eBook form. You can start reading them with your family today!