Looking for tasty, yummy and easy Halloween snacks that are perfect for a virtual school day or when friends come over for a visit? Hot Dog Mummies and a Candy Corn Fruit Cup are tasty snacks or paired together to make a great snack. You might even want to have them for lunch! They only take a few ingredients and a few minutes of time.
Hot Dog Mummies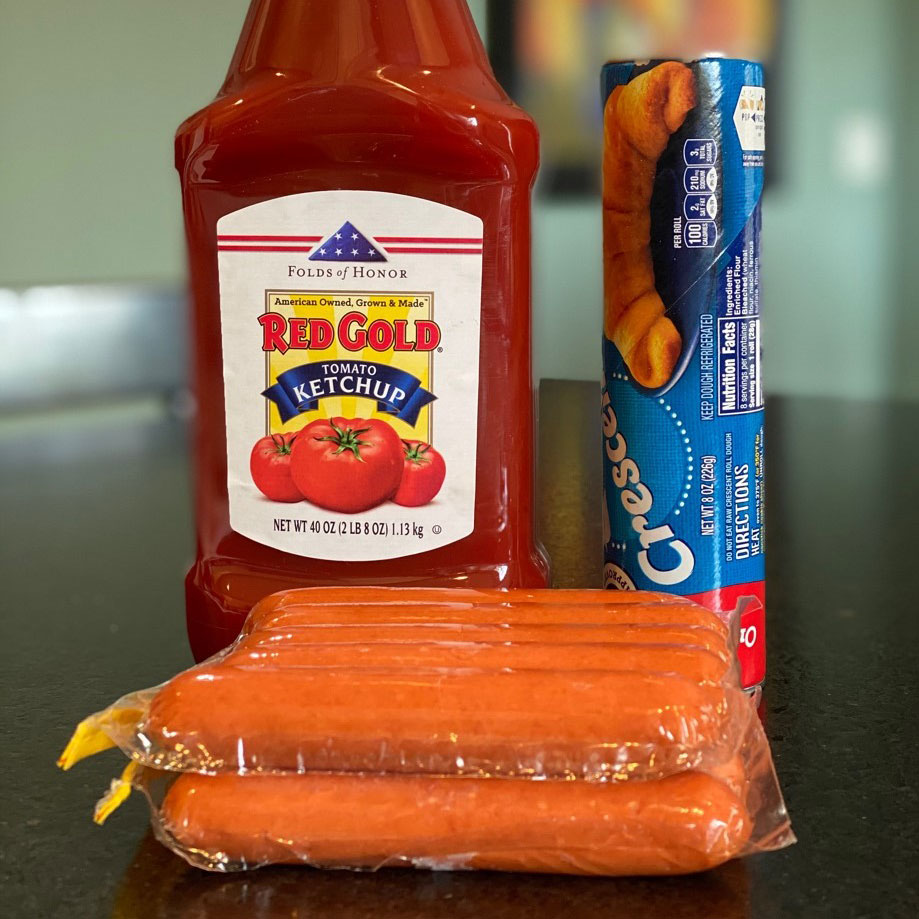 Ingredients
Hot dogs
Crescent roll dough
Ketchup and mustard
Procedure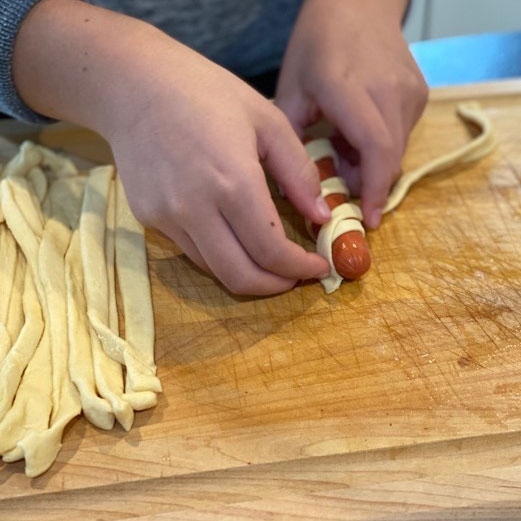 Preheat oven to 375 degrees
Open the crescent roll dough
Roll out the dough. Push the pre-cut seams together
Using a pizza cutter, divide the dough into 4 equal parts. Cut each rectangle into thin strips
Wrap 2-3 dough strips around the hot dog so it looks like a mummy!
Once the hot dog has been wrapped in the dough strips, place it on a baking sheet.
Into the oven the Mummies go!
Bake for 14 minutes.
With a touch of ketchup and mustard add some eyes to the mummies.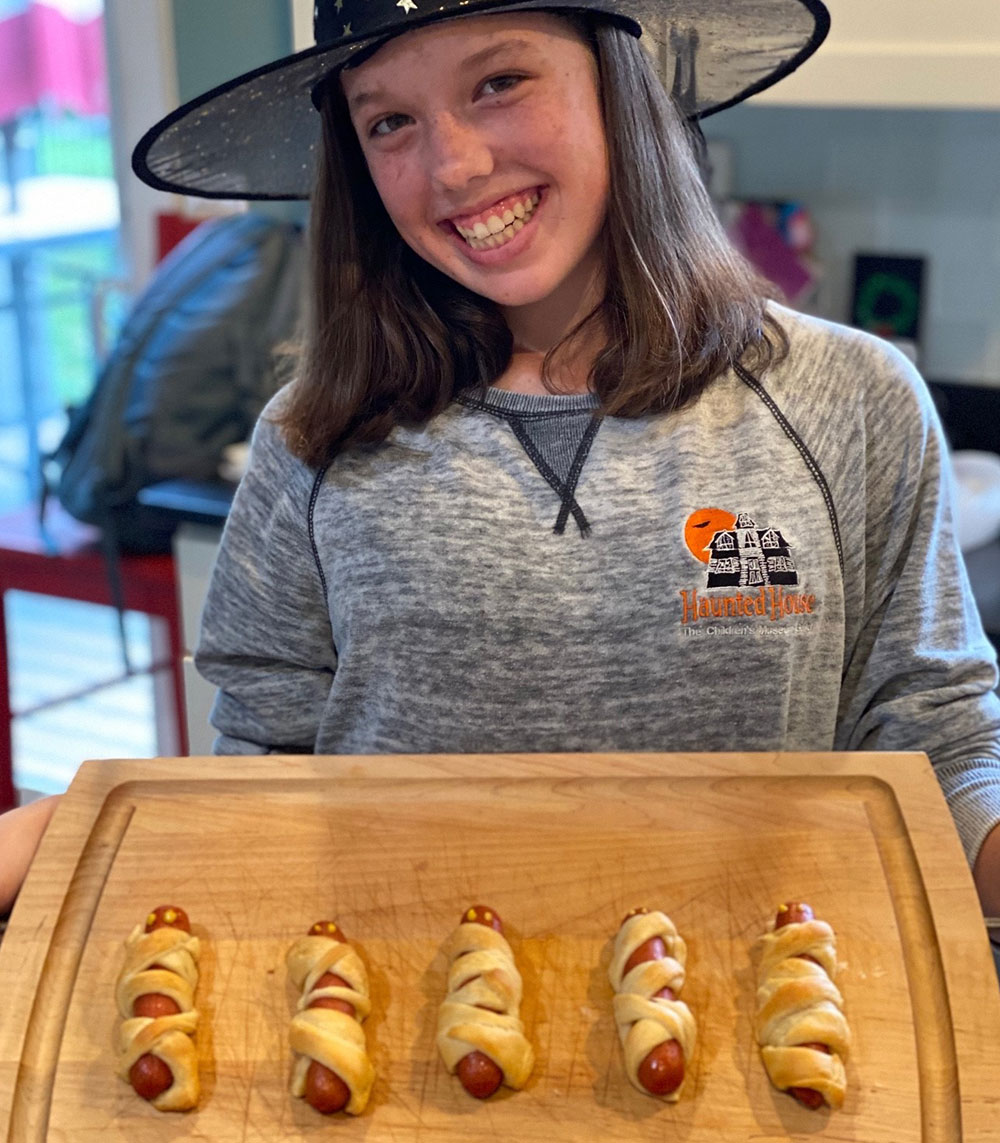 They look delicious!
Candy Corn Fruit Cup
This an easy snack with just a touch of sweetness to celebrate the Halloween season! You can have it as a snack or as a side with some Mummy Hot Dogs or other favorite sandwich to make it a meal.
Ingredients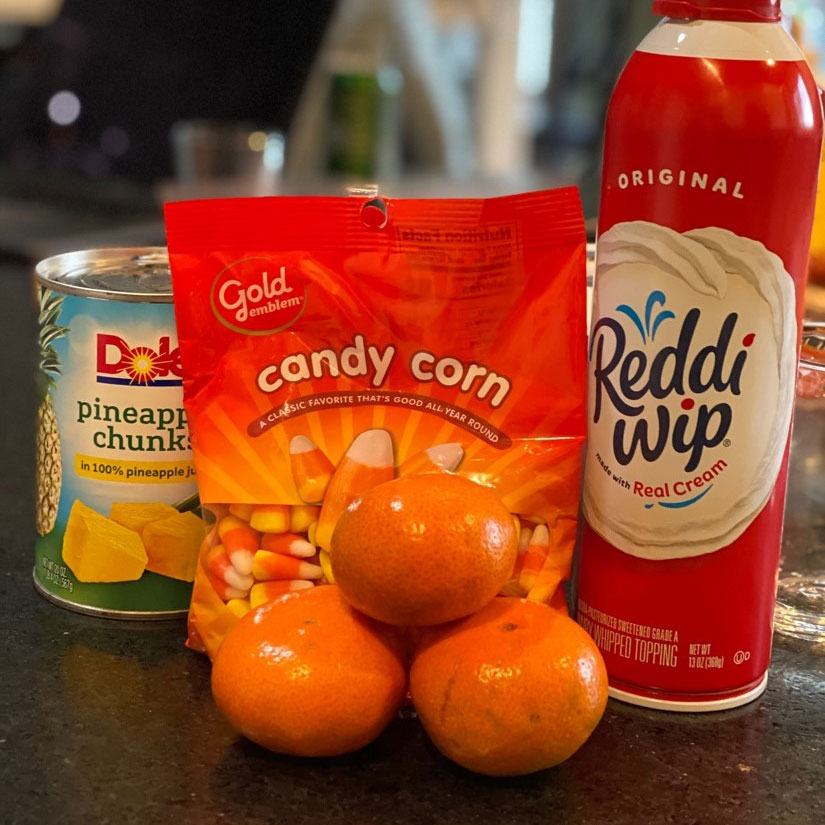 Canned Pineapple Chunks
Orange—any kind of orange is fine. Clementines are great because they are easy to peel.
Whipped Cream
Candy Corn
Procedure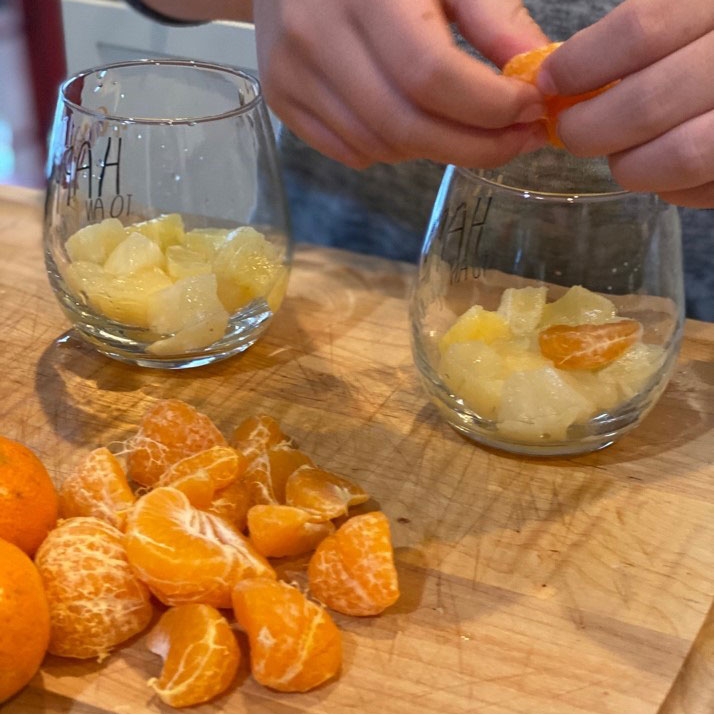 Peel the oranges.
Open the canned pineapple.
Fill the bottom of your cup with pineapple.
On top of the pineapple, add the peeled orange slices.
Squirt a small amount of whipped cream on top of the fruit.
Top off with one piece of candy corn!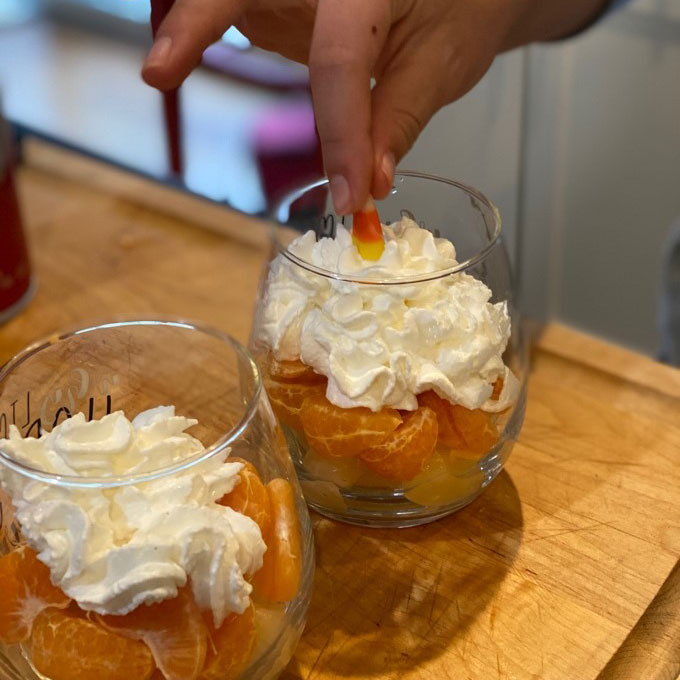 Your Candy Corn Fruit Cup is complete!
You can eat them as a snack or pair them together for a meal!
Mummy Hot Dogs and Candy Corn Fruit Cups can be enjoyed together as a delicious Halloween meal or separate for just a snack. Either way, it's a fun, easy Halloween treat for all. Happy Halloween! We'll see you at The Children's Museum Guild's Annual Haunted House for some hauntingly good fun this Halloween!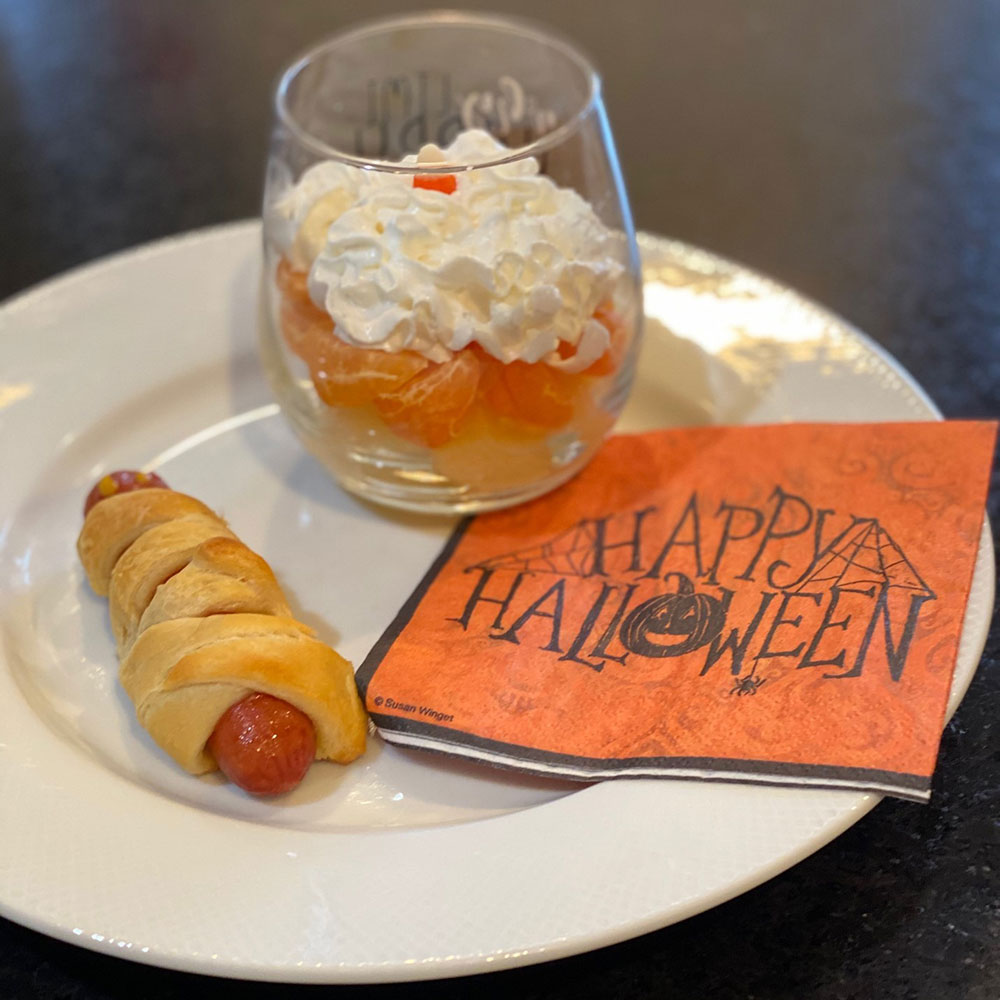 This post is sponsored by 4 Birds Bakery.