From opening tip-off to the final buzzer, March Madness is full of thrills, spills, and endings that will give you chills. We're excited that our very own state is hosting the entire men's college basketball tournament this year. If any state can pull off this feat, we can. After all, it's just basketball in 49 other states. But this is Indiana.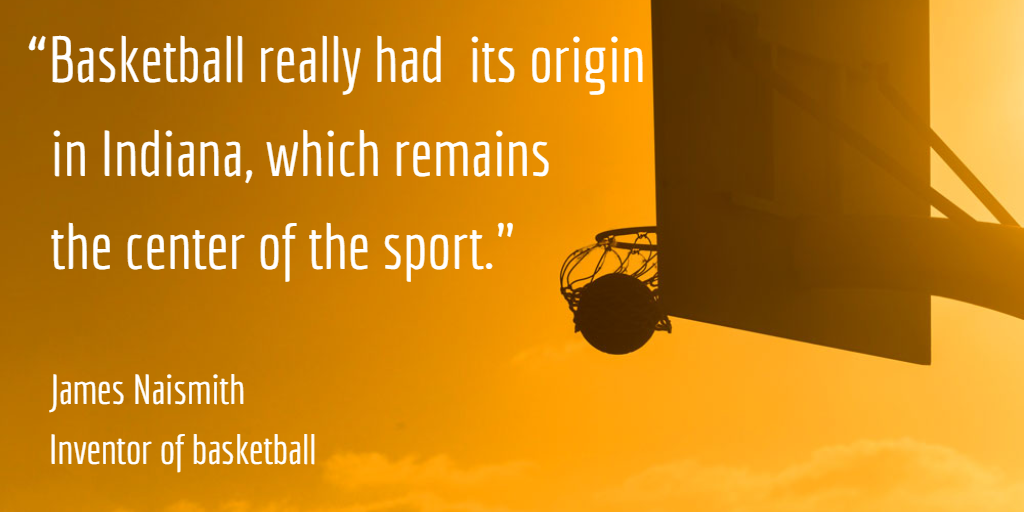 One thing that helps define March Madness as an event unlike any other is the down-to-the-wire heartstopping heroics that can make any tournament game an instant classic—the buzzer beater.
The state of Indiana is no stranger to tournament buzzer beaters. Many have become iconic college basketball moments. From the thrill of victory to the agony of defeat, teams and their fans can experience the whole gamut of emotions during the span of just a few seconds. It's intense. It's exhilarating. It's...well...it's March Madness…
In celebration of Indiana hosting the entire men's college basketball tournament, let's take a look back at four memorable last-second hardwood heroics from Indiana-based college basketball teams. You can recreate moments like these in the Riley Children's Health Sports Legends Experience®.
Indiana vs. Syracuse (1987)
New Orleans, LA
The game for the national championship was a nail-biter from tip-off to the final buzzer. Top-seeded Indiana and #2 seed Syracuse exchanged the lead throughout the night. Syracuse led by one point with 28 seconds to go. Many expected the ball to go to Indiana native Steve Alford. A young man from Louisiana—Keith Smart. Keep an eye on the player wearing #23 as time runs out.
Valparaiso vs. Mississippi (1998)
Oklahoma City, OK
Tiny #11 seed from Valparaiso, Indiana, faced #4 seed Mississippi and their star player, Southeastern Conference Player of the Year Ansu Sesay, in the opening round of the tournament. Everyone expected Ole Miss to win this game. Everyone except Valparaiso, that is.
The game came down to a final shot. Valparaiso coach Homer Drew called the play for them—"Pacer," named after the Indiana Pacers. Coach Drew's son, Bryce, shouldered the responsibility to win the game for the small school from northern Indiana.
Butler vs. Duke (2010)
Indianapolis, IN
Indy's own Butler University faced perennial powerhouse Duke University for the national championship. The #5 seeded Bulldogs were the clear underdog against the #1 seed. But Butler had already defeated a #1 seed in the tournament. Indiana native Gordon Hayward and his Butler team gave Duke all they could handle. With 3.6 seconds left in the game, Butler had one final chance to shock the basketball world.
The basketball world held its collective breath as that ball flew towards the basket. Although the shot didn't go in, this near-miss remains one of the iconic moments in tournament history.
Notre Dame vs. Connecticut (2018)
Columbus, OH
All four #1 seeded teams—UConn, Mississippi State, Louisville, and Notre Dame—advanced to the 2018 Women's Final Four. UConn was in their 11th consecutive Final Four and riding a 36-game winning streak as they entered their semifinal contest with Notre Dame. With seconds ticking away in overtime, Notre Dame's Arike Ogunbowale put the game in her hands.
She wasn't done, though.
In the next game—the national championship game against Mississippi State—Arike Ogunbowale did it again!
Now that's some March Madness.
"And one"
Our very own Old National Bank Avenue of Champions Sports Legend Slick Leonard is no stranger to March Madness. During the 1953 national championship game against Kansas, Slick was fouled with 27 seconds to go in the game. The score was tied and Slick missed the first of his two free throws. Indiana Coach Branch McCracken said he wasn't worried about Slick making his second free throw, though. Coach said Slick had "ice water in his veins."
Legendary.
Welcome to basketball in Indiana
We'd like to welcome the men's college basketball world to the Crossroads of America, the home of the world's biggest and best children's museum, fast cars, Hoosier hospitality, and a passion for hoops. We look forward to the excitement of March Madness full of great teamwork, exemplary sportsmanship, and memorable moments.
And maybe toss in a few more buzzer beaters for good measure.