Santa's not the only one you have a chance to meet during your visit to Jolly Days Winter Wonderland at The Children's Museum! Mr. Claus has brought many of his friends from the North Pole to spread some holiday cheer. They may sing you a cheery carol or tell you a story, and they'll definitely get you into the holiday spirit!
Here's a sneak peek at each of the Jolly Days characters you'll meet.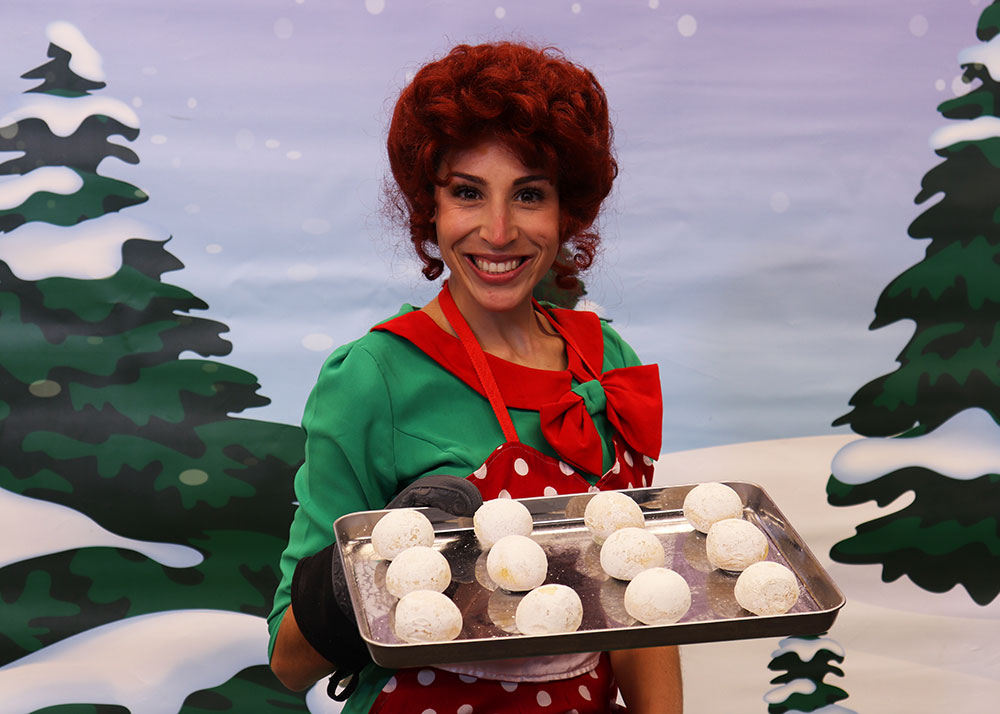 Patricia "Patty" Cakes is beginning her first year as the North Pole's Official Chef. She is by no means new to the cooking and baking scene, though. She has a degree from Le Cordon Bleu, served as Julia Child's apprentice, and has a well-received cooking show to her name. Her latest accomplishment? Patty is the winner of Iron Chef: North Pole, landing her the prestigious title of "Official Chef" to the North Pole. She really wants to impress Santa and the elves, so she's visiting The Children's Museum to chat with families about what they like to eat and cook during the holidays. She's hoping to get some new recipe ideas to bring back to the North Pole.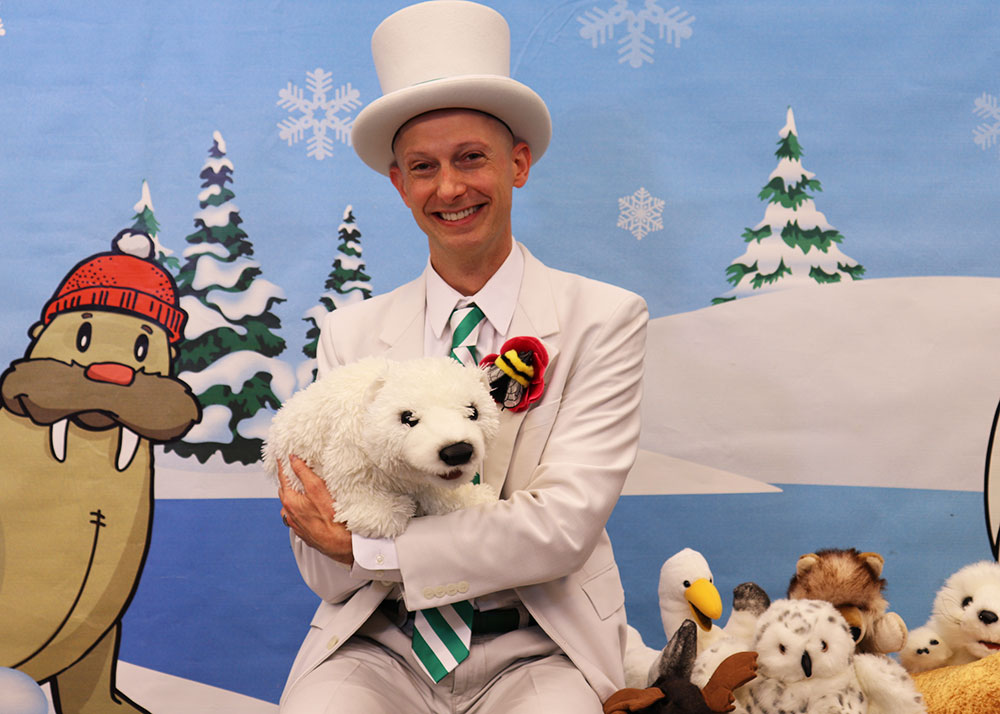 Andy D. Mallaferty is a zookeeper who takes care of the various animals that help out at the North Pole workshop. He's decided to visit Jolly Days to learn ideas for winter traditions that they can implement at this year's North Pole holiday celebration. Though some people may think only of reindeer when they think of North Pole animals at the holidays, Andy has brought with him many others: a walrus, a weasel, an arctic hare, a polar bear, a dall sheep, a harp seal, a krill, a puffin, a snowy owl, a narwhal, and even a microscopic radiolarian!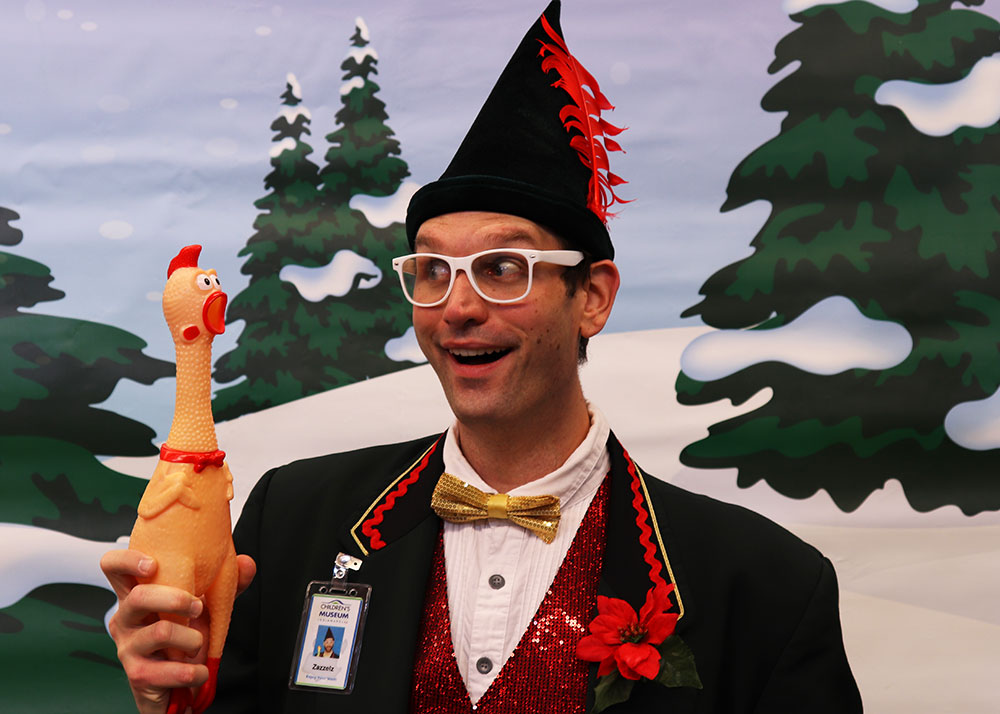 Zazzelz was born Zazzelz Z. Zazzlington. After years of working his way through the Hot Chocolate Bars and Candy-Cane Clubs of the North Pole, Zazzelz hit the big time when Santa made him the official Stand-Up Comic Elf of the North Pole. Now, Zazzelz is on tour with Santa as he visits families at The Children's Museum of Indianapolis. Hopefully, this comic elf can keep visitors laughing through Jolly Days, maybe hear some new jokes to add to his set, and perhaps even audition visitors to be a comedy-duo partner!
You can find Mrs. Claus sitting with a bag of reindeer food and a variety of crafts, which you can work on together to take home as a holiday treasure. You may receive a special Hot Cocoa or Reindeer Food recipe! Mrs. Claus is keeping an eye on things while visitors talk with Santa in Jolly Days. If you don't have time to visit Santa, she'll pass along your wishes for you.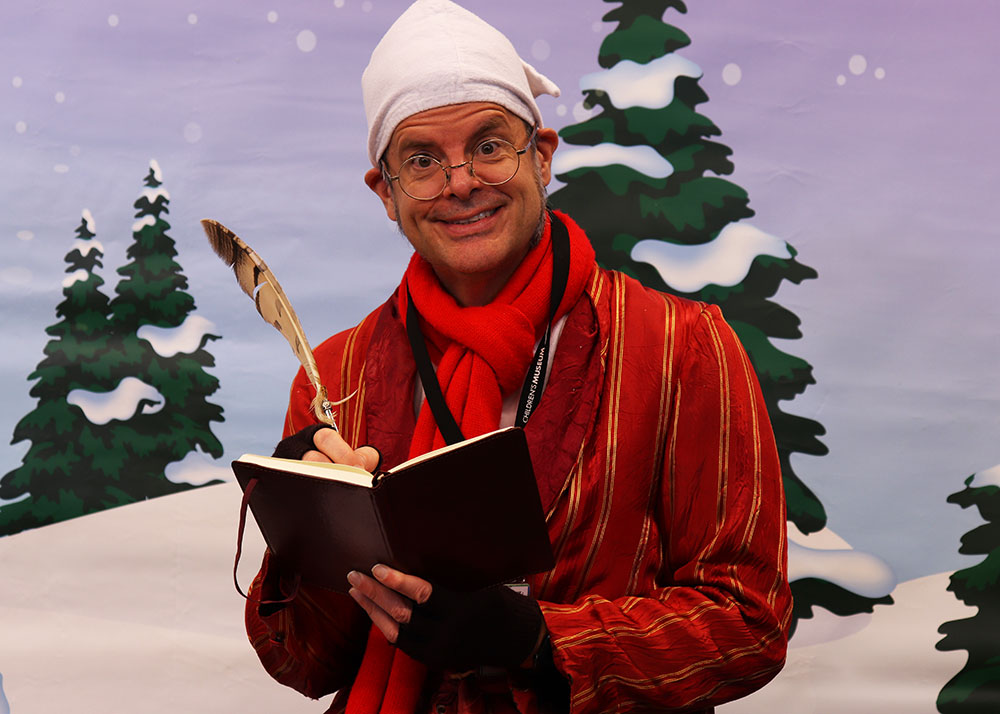 Scrooge—now filled with the joy of the season following visits from the three spirits—is tasked with spreading the joy by sharing the lessons he learned. Seeking to learn new ways to celebrate the season, Scrooge invites families to share their traditions and ways of spreading the joy. Scrooge is painstakingly writing all of the ways you spread joy in his Jolly Journal, and he's kindly allowing us to post his entries on our blog! (Though it's unknown if he knows what a "blog" is. They don't have those in Victorian London!)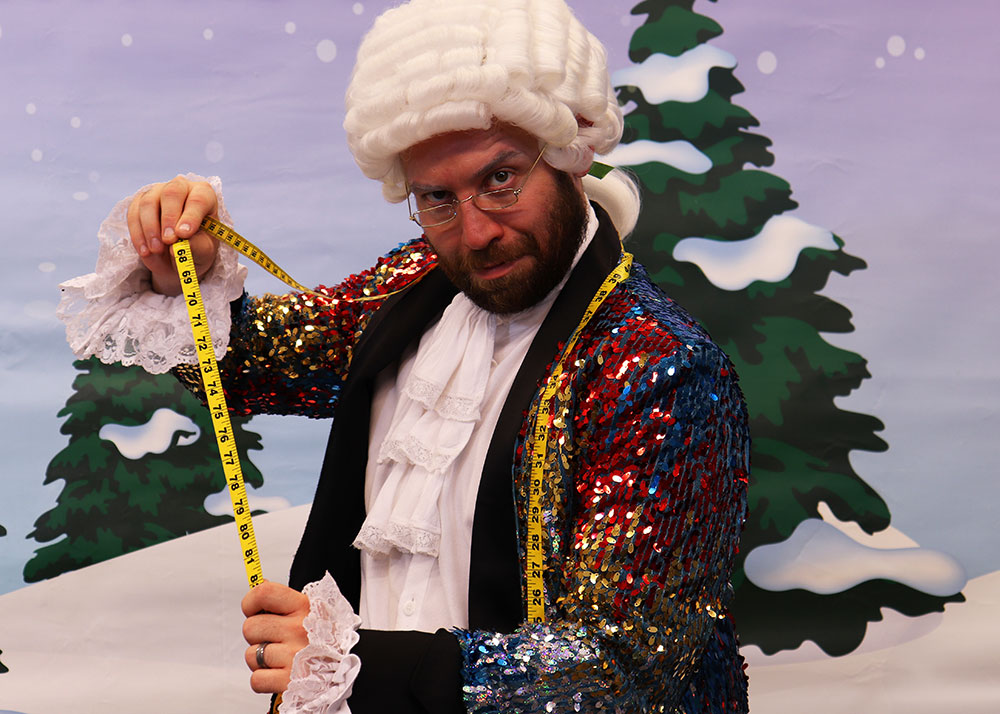 Gucci the Fashion Elf—also known as Gucci T. Lagerfeld—is the North Pole's chief fashion designer. Gucci got his start where most elves do, in the hammer shop, and slowly he worked his way up from hammering to sewing doll clothes to designing outfits for Mrs. Claus. After working under the guidance of Cocoa Wintour for 5 years Gucci is ready to take the reigns as the North Pole's head fashion designer.
Meet Richard Persimmons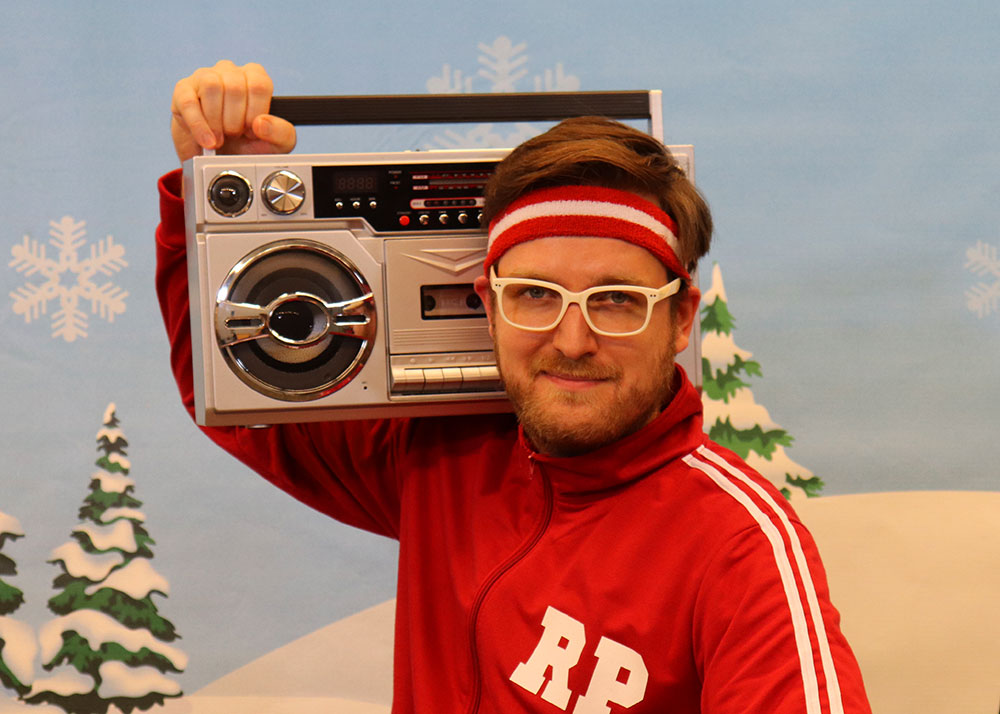 Richard Persimmons has been the Fitness Director and Activities Coordinator for the North Pole for the past two years, getting all the elves up and moving between toys building shifts. In his program, Richard will introduce himself to visitors and ask them about their favorite winter activities. He will then help guests create movements related to those activities that can act as dance move in his "Sweatin' to the Coldies" activity where he takes those movements and puts them to remixed holiday songs!