Open through summer 2023
The Art of Protest focuses on the August 2020 creation—and subsequent vandalism—of a piece of public art in Indianapolis by 18 local Black artists in support of the Black Lives Matter movement.
Through The Art of Protest, you'll discover how artists' creations can evoke empathy and understanding of others' experiences by communicating stories, messages, and emotions that words alone cannot always express.
Hear the personal stories of the artists who created the Indianapolis #BLACKLIVESMATTER street mural.
Explore objects that tell the story of the mural's creation.
Discover how artists can come from all walks of life and how community members who were once strangers can come together to support a common cause.
Consider the impact of the mural through the stories of residents living in the Mid-North community around the museum.
Located on Level 2.
Advance tickets encouraged!
Stories from Our Community: The Art of Protest is included with museum general admission and membership. Save up to 25% when you buy at least two weeks in advance. For unlimited visits, become a member today!
Choose Your Day
Choose Your Tickets
View Cart
Would you like to upgrade your experience?

The 18 Black Lives Matter street mural artists: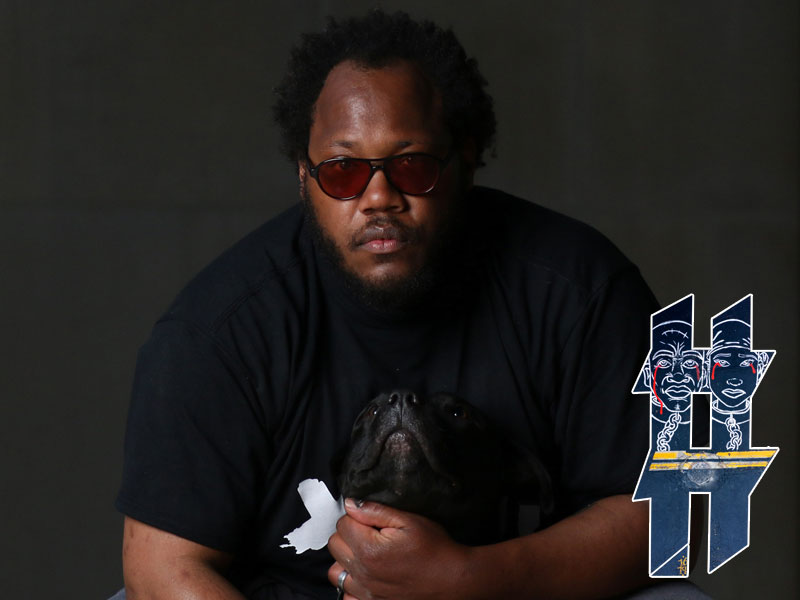 Dr. Jarrod Dortch
Dr. Jarrod Nicholas Dortch is a Professor of Communication at Ivy Tech Community College in Indianapolis, Indiana. He also serves as the owner and operator of Solful Gardens, a local urban agriculture startup specializing in bringing Fresh.Urban.Natural produce to clients' properties and working with community gardens. @jarroddortch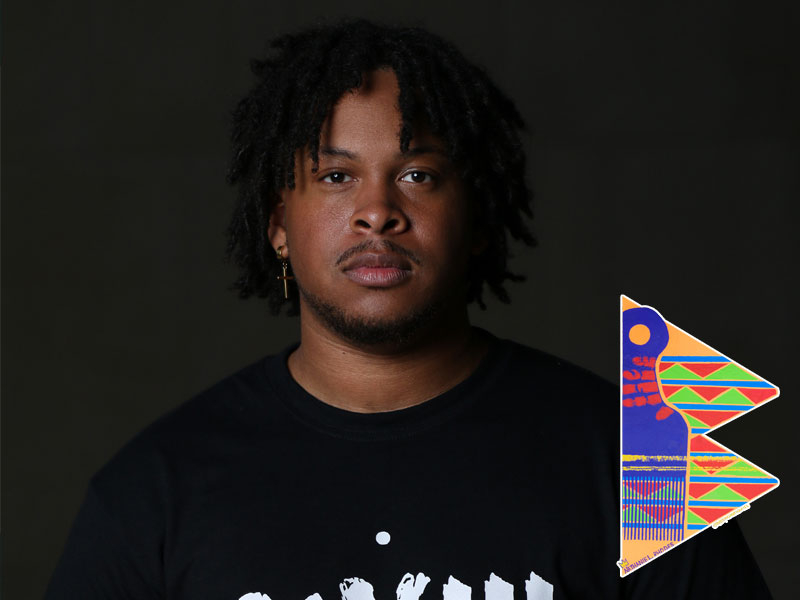 Kyng Rhodes
The work of Kyng Rhodes is explanatory of his existence as a black person in society. It's an examination of his thoughts and feelings towards the events that he has experienced or sighted through the media infused with his spirituality. @kyngrhodes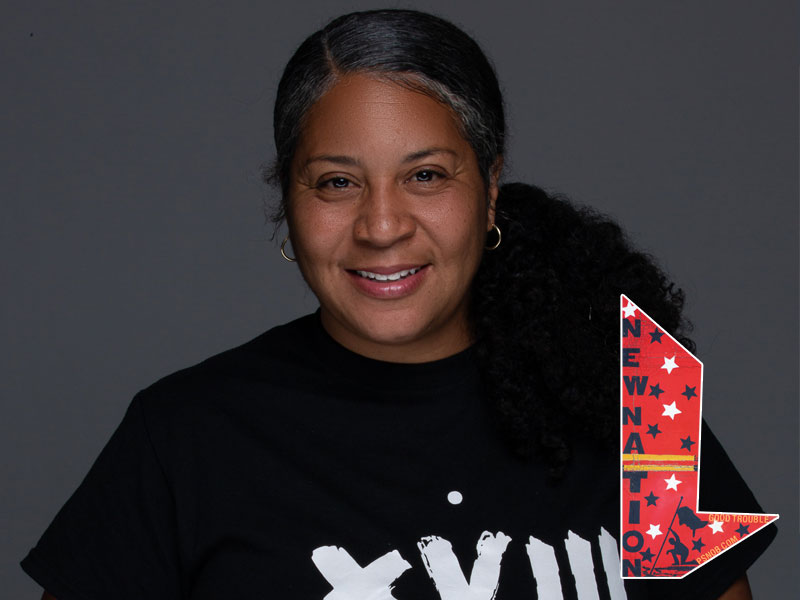 Rebecca Robinson
Rebecca Robinson creates impactful artwork, specifically with concrete and tar. Her strategic use of texture and contrast communicates subjects and themes that continue to evoke emotion and spark dialogue, while enriching the community and contributing to the culture. @psnob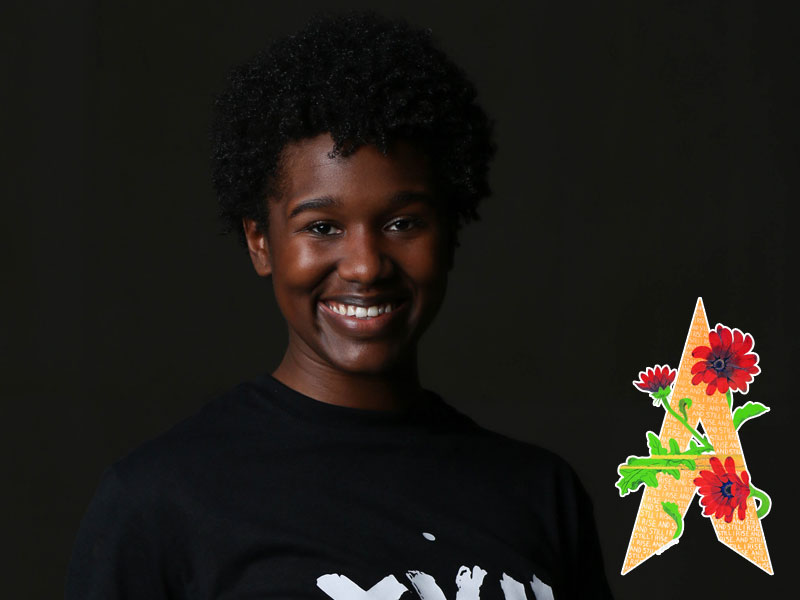 Amiah Mims
Amiah Mims is a freelance graphic designer and a retired collegiate-level Metro Athletic Conference champion gymnast. Amiah says her style and medium vary, depending on her mood or the piece's content. @amiahmimsy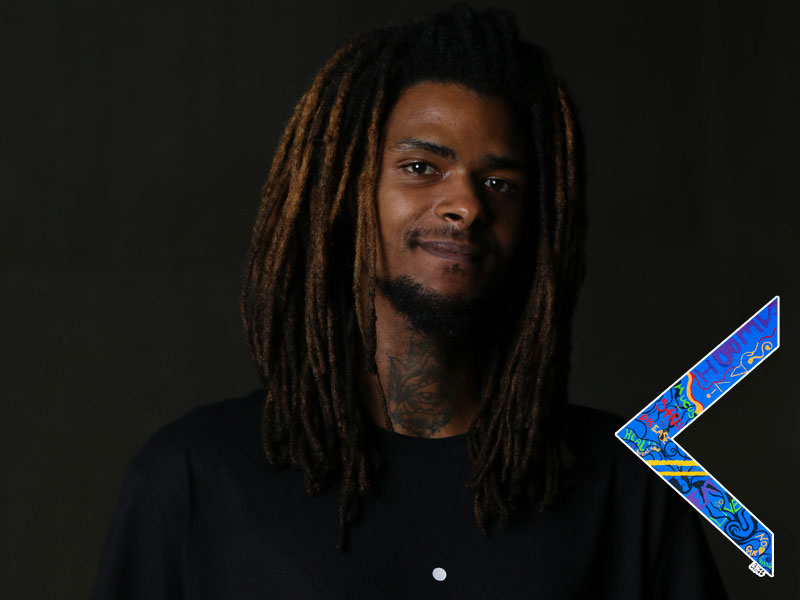 Pope Samuel Gaskins aka Billy Hoodoo
Pope Samuel Gaskins is an artist and a musician. He credits his creativity to synthesia and growing up on the East Side of Indianapolis. @popegaskine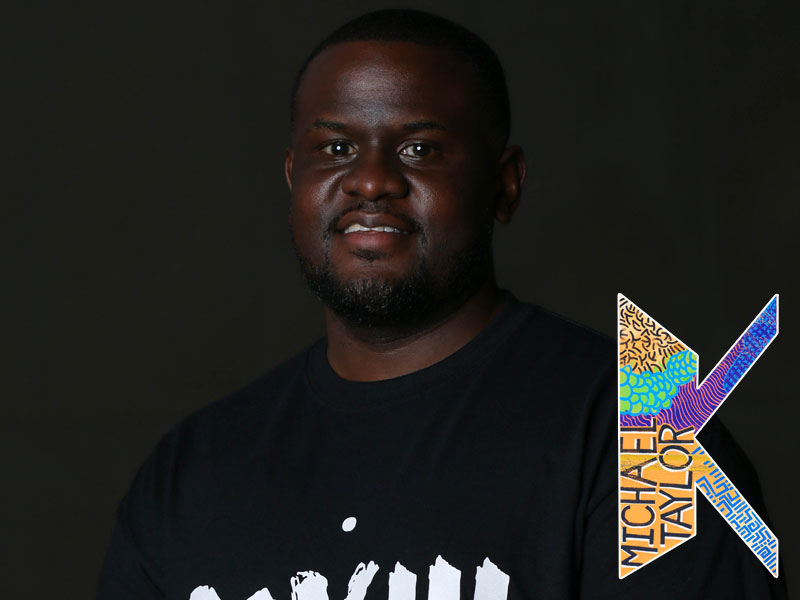 Kevin West
Kevin West is a professional artist, art instructor, and art entrepreneur. He specializes in contemporary abstract paintings and portrait art. His larger-than-life art is filled with colorful lines of emotion that dance across the canvas. @artbykwest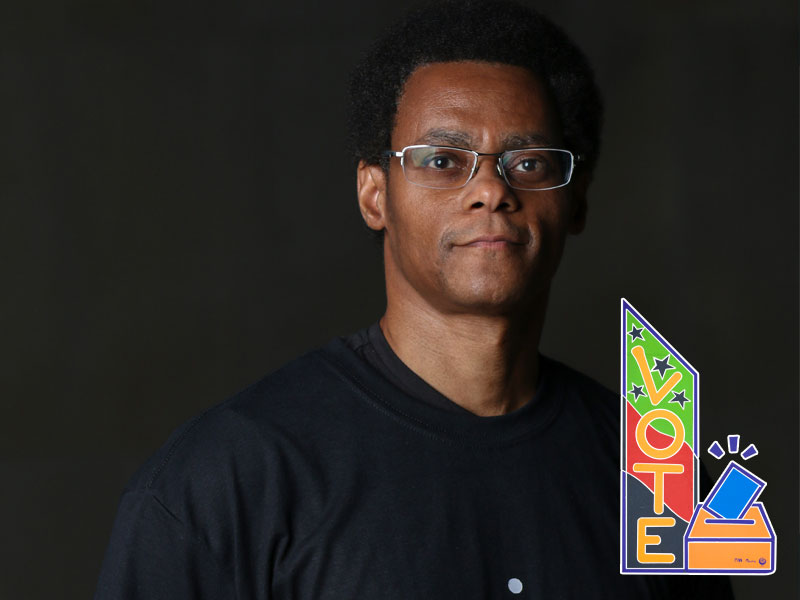 John G. Moore
John Moore works in oil and acrylic painting, photography, printmaking, and works on paper. His specialty is still life photography and still life painting. John also writes code, creates content marketing strategies, and develops curriculum. @john.g.moore.jr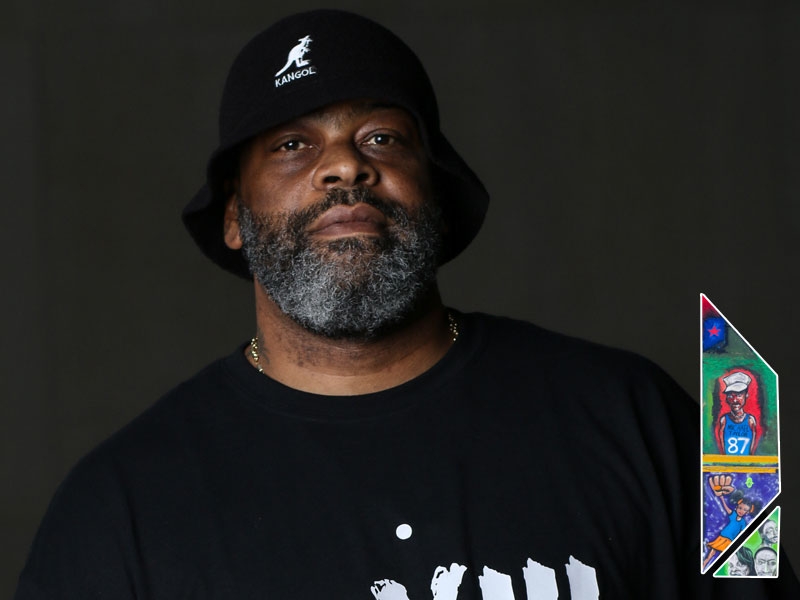 Gary Gee
Gary Gee is a painter and sculptor, creating works on canvas and ceramics. He often uses nontraditional substances and a mix of different media. His work references urban street art, art history, and hip-hop culture. @originalgarygee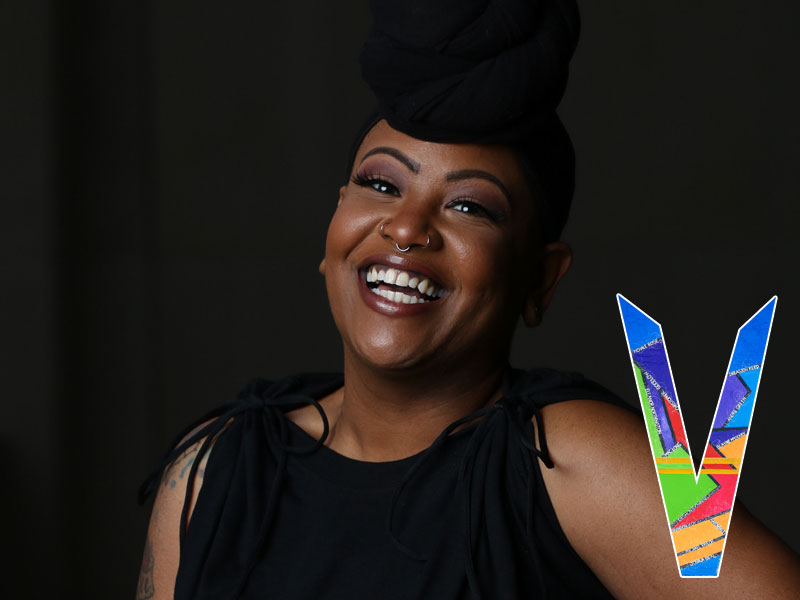 Deonna Craig
Deonna Craig was born and raised in Indianapolis. She is a full-time visual artist and the owner of DC's heARTbeat. Through her company, she is able to pursue her passion of teaching, community building, public speaking, and mentoring. She is a 2021–22 Visiting Artist at The Children's Museum. @deonna_heartbeat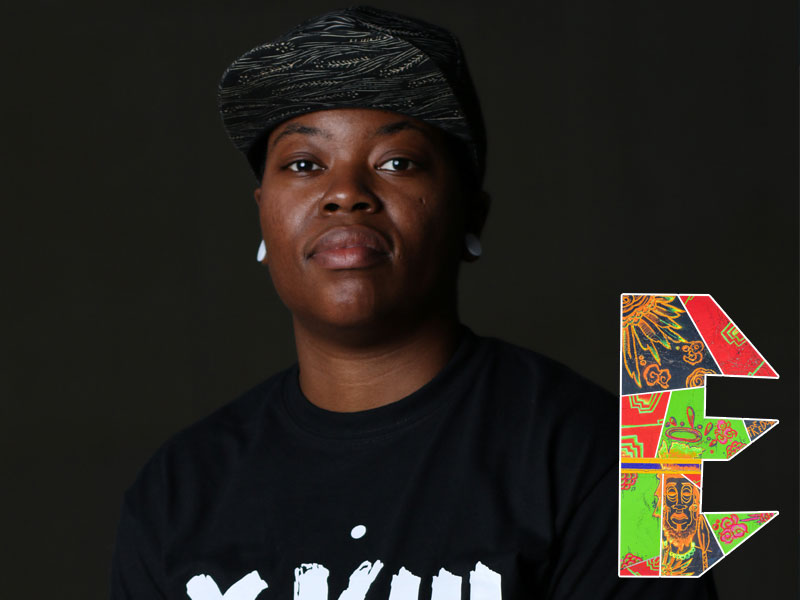 Rae Parker
Rae Parker is an educator, visual artist, and community art activist. They have been actively published and their work has been shown in Los Angeles, Cincinnati, as well as in Indy. @raeparkerart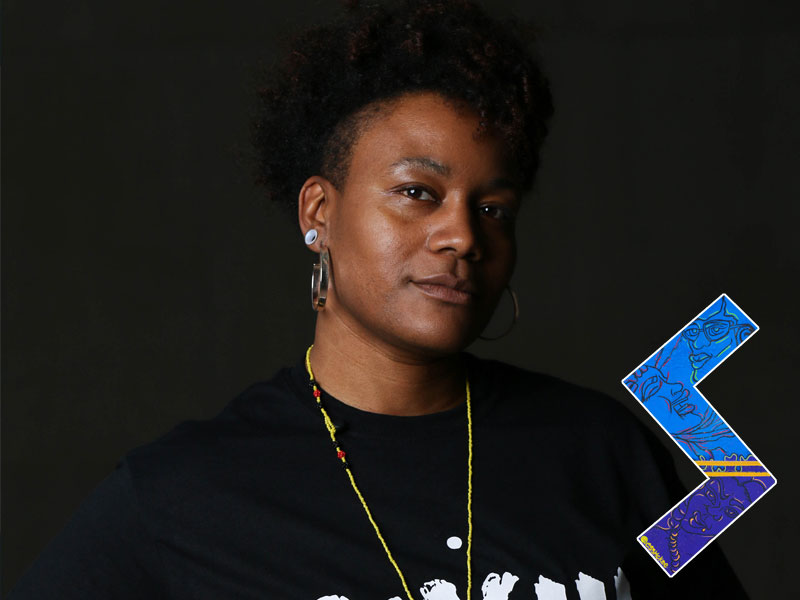 Ess McKee
With a background in graphic design, Ess McKee merges the world of analog and digital to create works that are both grunge and cosmetic. @essmckee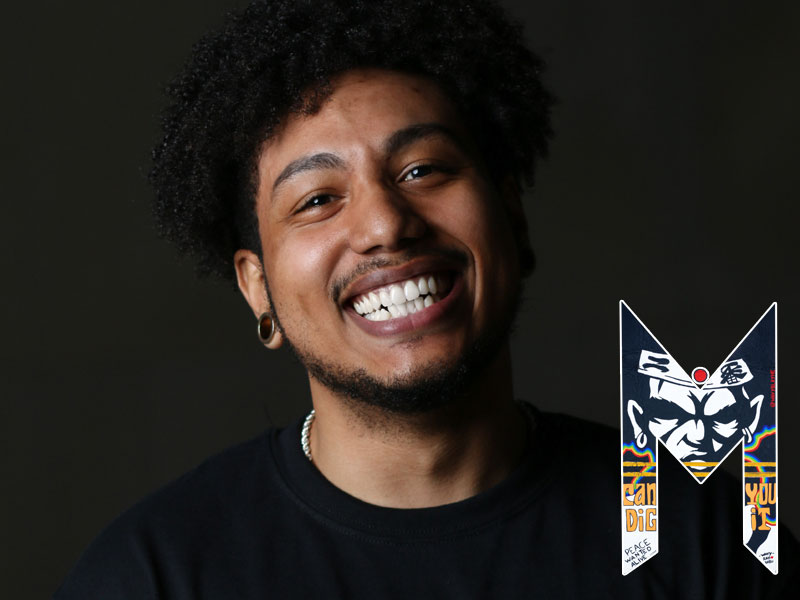 Wavy Blayne
Hailing from Indianapolis, Courtney "Wavy" Blayne is a mid-career artist focused on mixed media and music production. His love for the arts is simply the thing that drives his passion. Pulling influence from Japanese culture and street art, he creates a unique Afrofuturism style that he calls "Wavy." @wavyblayne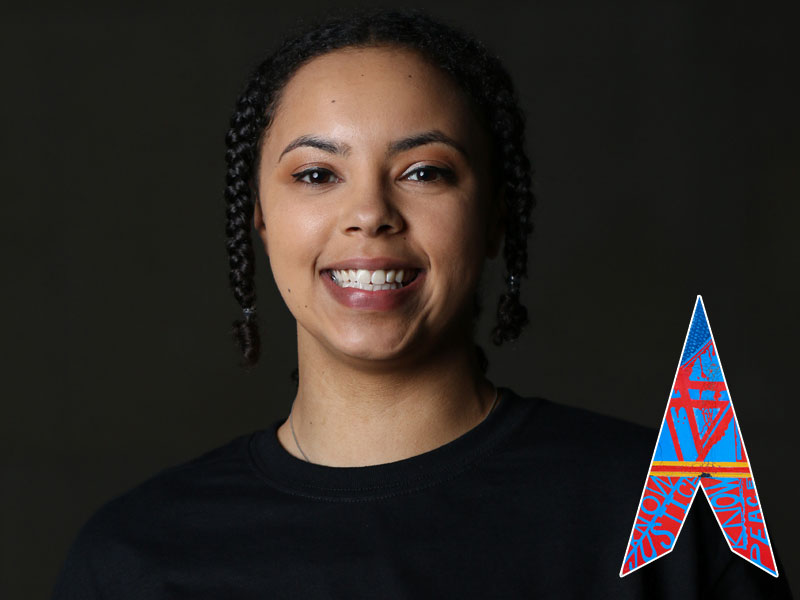 Harriet Watson
Harriet Watson is an Indiana native who loves to express herself through different artistic mediums, including acrylic painting and textile design. Her artistic goal is to be able to create art in hopes of connecting with others and sparking a meaningful conversation. @harrietwatson.art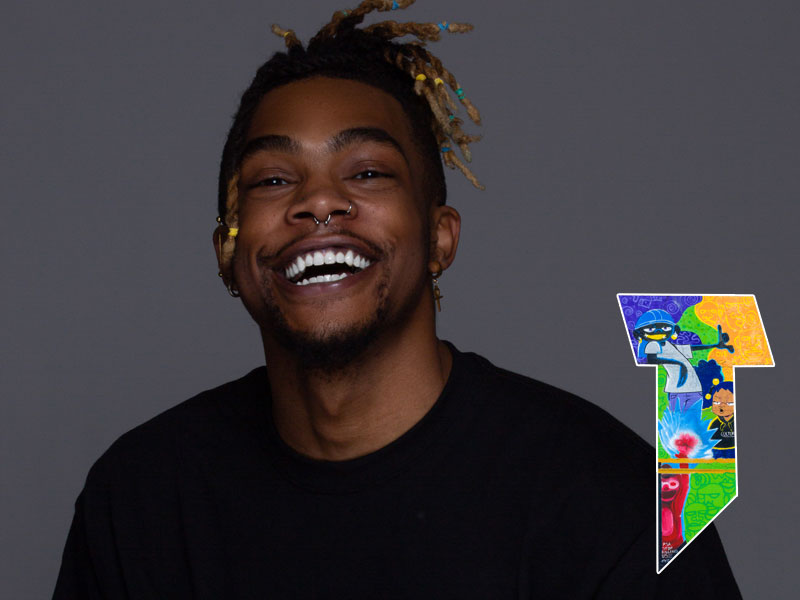 FITZ
FITZ has been drawing for as long as he can remember. He works primarily with markers and acrylic and strives to be the best artist he can be. @artbyfitz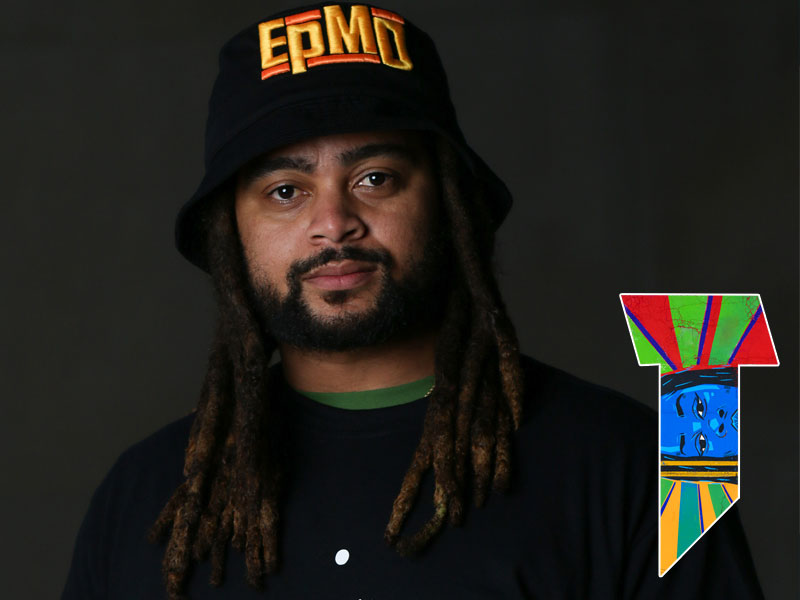 Israel Solomon
Israel Solomon is a visual artist and educator who works primarily within the city of Indianapolis. Israel enjoys using bright colors and geometric shapes within his compositions to create his energetic paintings. Israel was a 2020–2021 Visiting Artist at The Children's Museum. @israelsoloart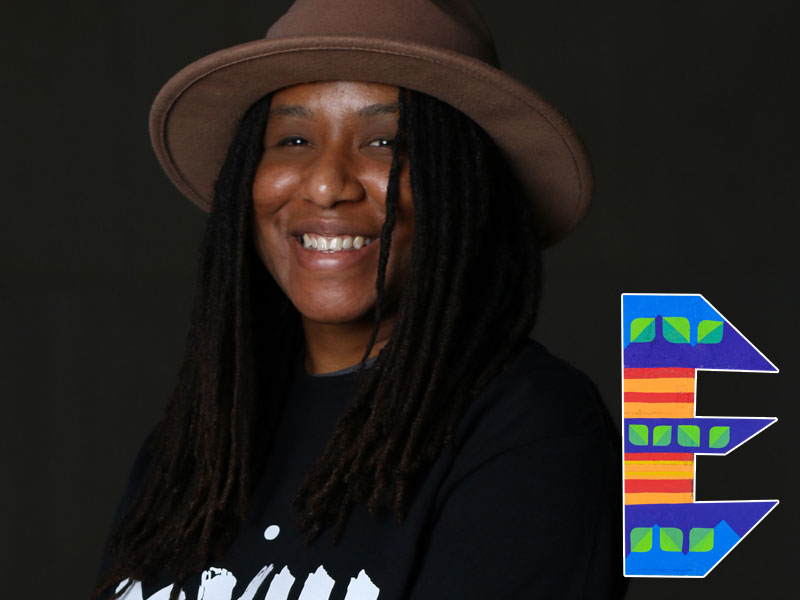 Shamira Wilson
Shamira Wilson creates minimal abstract art that explores the repeat patterns of textiles. Her work alludes to the storytelling qualities found in narrative textiles and objects across the African Diaspora. @shamirawilson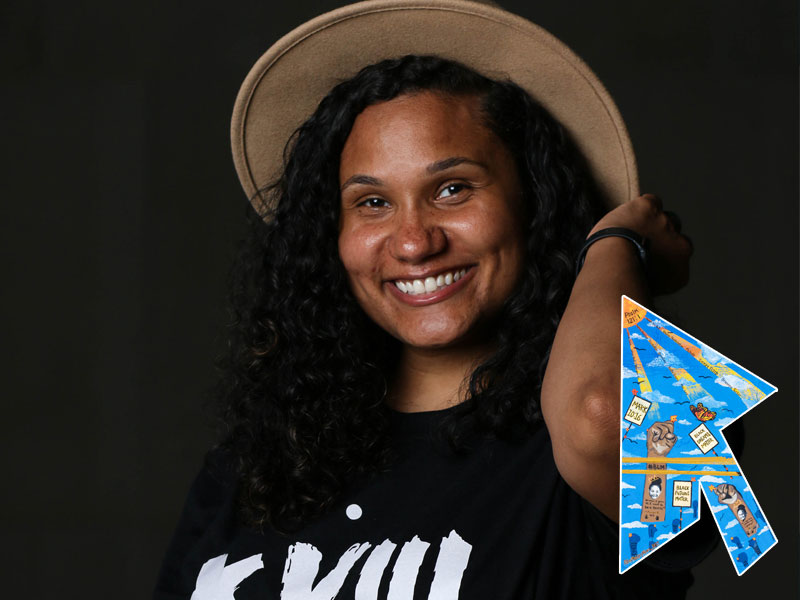 Ashley Nora
Ashley Nora is a full-time, self-taught visual artist and mom of two. Her art captures moments of human interaction through portraiture, using multiple mediums to express different ideas. @ashleynora_art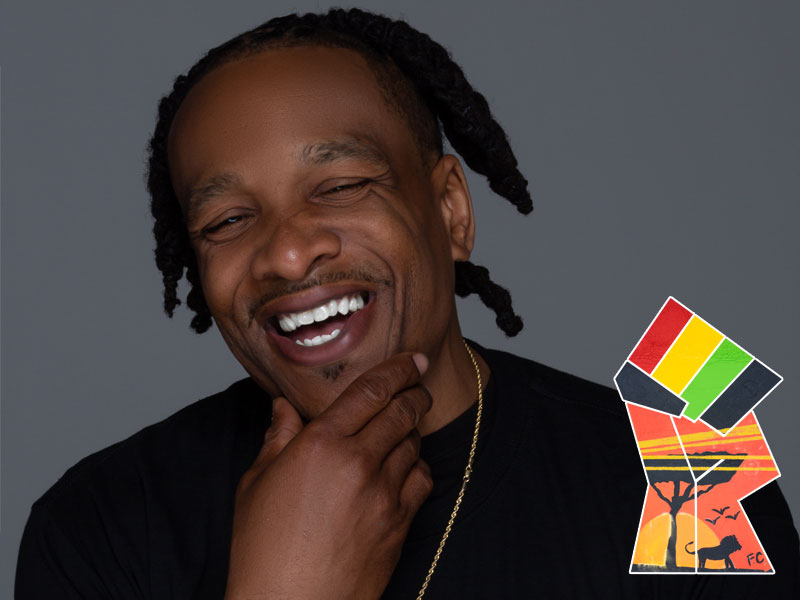 Kenneth Hordge
Also known as Finger Creations, Kenneth Hordge has been creating impressive and expressive portraits for the past decade. @fingercreations
Weaving Us Together
What makes up the nooks and crannies of your life? That's your story. Yours is different than the next person's. But stories are what binds us together as families, as communities, as people. Storytelling preserves our history, traditions, and ideas. Here you'll discover the tradition of storytelling and oral history sharing by observing real objects and listening to the stories they inspired.
We would like to help you prepare ahead of time for some of the sights and sounds you will experience at The Children's Museum. Here's what you can expect in this exhibit.


You can find more information and tools on our Sensory Resources page.