Spark your creativity and explore art in an exciting way!
Each year, the museum recruits exceptional artists with Indiana ties to publicly present and teach their work. The artists interact and inspire children and families with art exhibits, displays, and hands-on workshops.
Meet the 2023–24 Visiting Artists
Ess McKee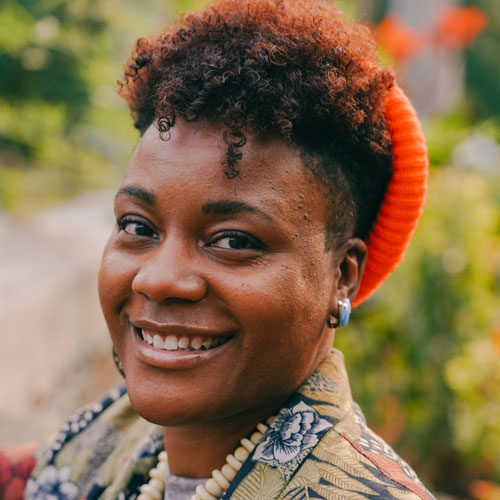 You may have already seen McKee's work at the museum—she's a member of The Eighteen, the artist collective whose Black Lives Matter mural is recreated on Level 2 in Stories from Our Community: The Art of Protest. A multimedia visual artist, McKee draws on an appreciation for graffiti and hip-hop for her abstract paintings, character illustrations, digital designs, and murals. She's eager to share her "childlike imagination" with families and teach them that art and creativity can be lifelong pursuits.
About Ess McKee's program
Explore the art of printmaking. What makes a print a print? How many ways can you create one? In this program, participants will create personal prints using one or more of a variety of printmaking methods. Stamping, stenciling, screen printing, and more—what fun things will you make?
Upcoming program dates
June 3 (during Juneteenth Jamboree)
July 24 & 25
Aug. 19 & 20
Bryan Ballinger

With a career centered on art and media for children, Ballinger is definitely in the right place as one of the museum's Visiting Artists. His "fun, cartoony, and often silly" style has appeared in children's books, games, ads, and websites, and in work for companies such as Microsoft, Disney, Scholastic, and Nintendo. His current projects include picture books, small and large-scale murals, and toy design. Ballinger looks forward to sharing the creative process with guests of all ages.
About Bryan Ballinger's program
Join Ballinger to learn about creating fun and silly characters. Bryan will share some of his creative characters and show you how he designs them. Then it's your turn to use your imagination and make your very own whimsical figure that could be in a storybook or a toy design.
Upcoming program dates
July 8 & 9
Aug. 26 (during Museum by Moonlight)
Aug. 27
---
Meet the 2022–23 Visiting Artists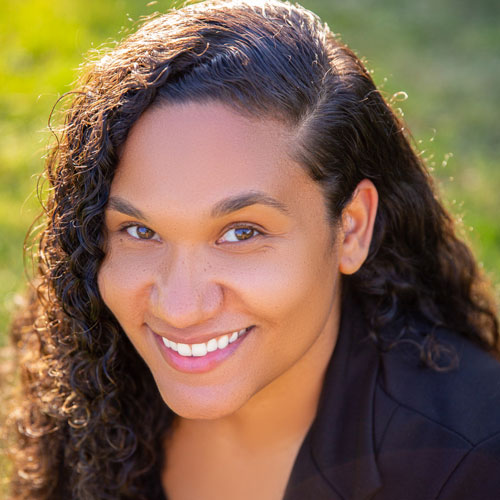 Ashley Nora
Ashley fell in love with drawing when she was just 6 years old. She created her first portrait with color pencils when she was only 9. After graduating from Anderson University in 2012, she began her career as a chemist. Although she was in a great career, Ashley realized she still loved art. She decided to paint periodically. In 2017, she commissioned her first painting. That led to creating more commissioned art. In 2019, she made the bold decision to leave her career in science to pursue creating art full-time.
Ashley captures real moments of human interaction through portraiture using multiple mediums to express different ideas. Many ask Ashley what her "art style or medium" is. Ashley does not have a specific style or medium.
Ashley will be hosting Galactic Inspirations, a workshop where you'll create your own artwork using deep colors from oil pastels, drawing inspiration from what's beyond Earth!

Beatriz Vasquez
Beatriz Vasquez is a visual ARTIVIST, whose work experiments with the conceptual use of Papel Picado, a Mexican Folkloric Art. With the manipulation of paper she transforms layers of intricate cut paper into murals, creates wearable sculptures, and exhibits large scale installations.
Beatriz's work focuses on her Mexican-American ancestry, cultural memory, border culture, and current social issues on immigration, human rights, and climate change advocacy. She received her Bachelor of Fine Arts degree from Indiana University's Herron School of Art and Design in 2006.
Beatriz will be hosting Wearable Art, a workshop where you'll explore the concepts and versatility of paper and use your imagination to create your own wearable paper art.
The Visiting Artist Program is a project of the Lechleiter Indiana Visiting Artist Fund with support provided by The White Oak Foundation, Sarah and John Lechleiter.