Raise your hand if you love dinosaurs.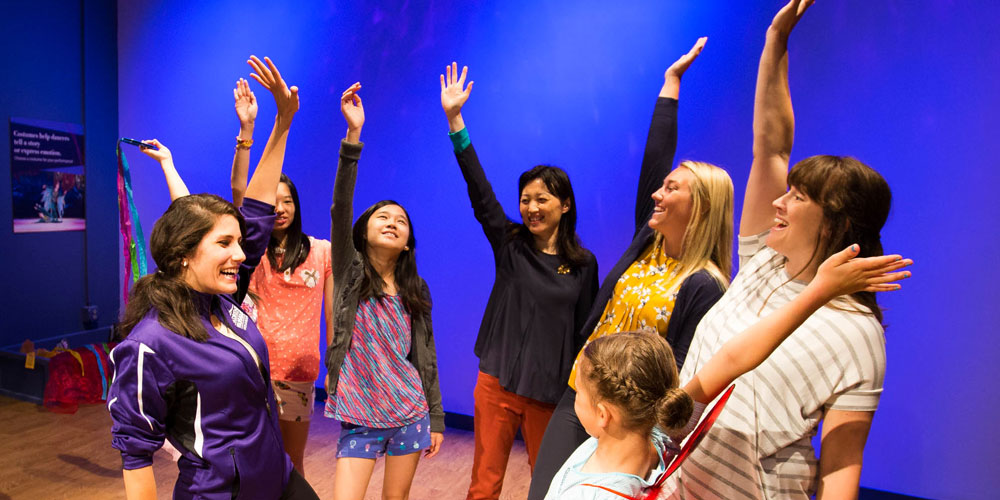 Of course you do! That's why you're here. In case you didn't know, we're also pretty big fans of dinosaurs at The Children's Museum. If you take a stroll through Dinosphere® and you can see why.
Because you love dinosaurs so much, we've gathered 10 of our favorite dinosaur-related activities that you can do at home. Let's dig in!
1. Fossils and cupcakes? YES! Cupcakes!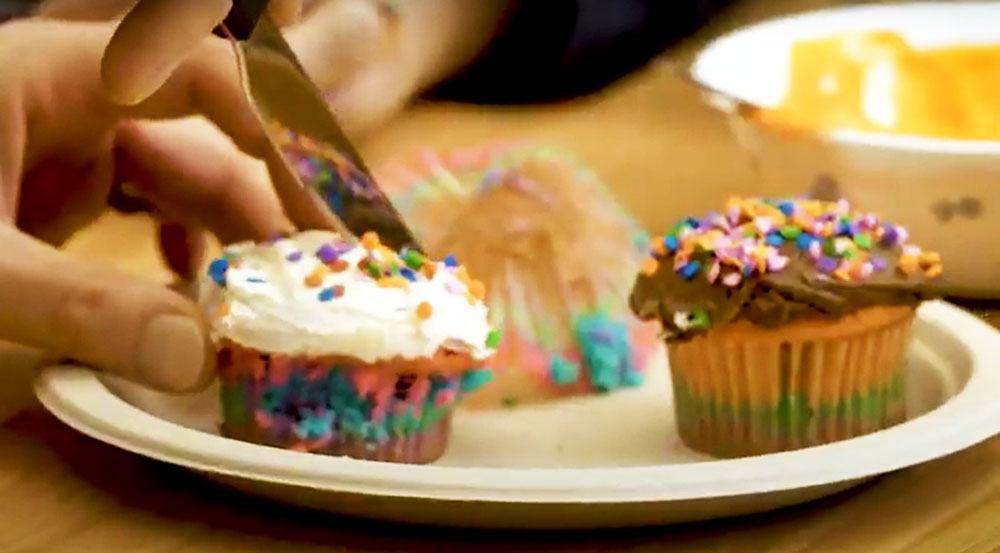 This is, hands-down, the tastiest dino-related activity on the list. Even carnivores will love using a cupcake to discover how dinosaur bones became fossils! Science educators Becky and Don share a fun way (and yummy) way to show you how bones go through the fossilization process using delicious cupcakes! You'll find all of the instructions in this post!
2. Make a yummy Dino Parfait

Fossil cupcakes might be the tastiest activity on this list, but we think making a Dino Parfait is a pretty close second. This post will show you how to create a delicious Dino Parfait to learn how dinosaurs became fossils and how paleontologists determin their age.
3. Geology rocks!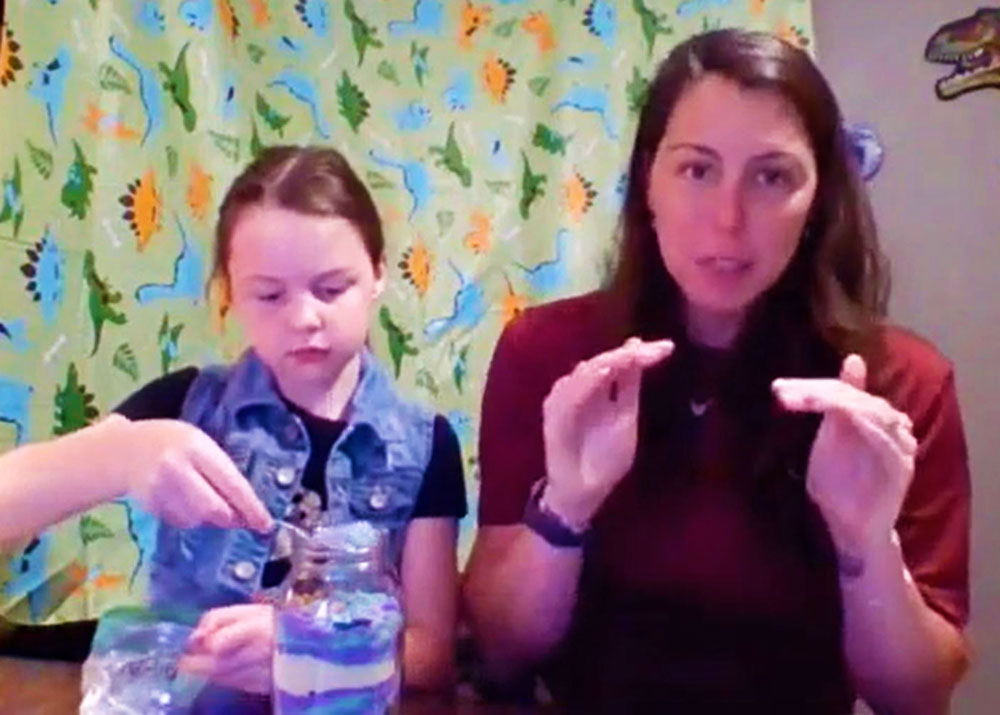 Stratigraphy—the showcasing of different rock layers—is fun to talk about beause it's like reading a book from the past. In this fun activity, Lead Preparator Taylor and her Assistant Autumn show how dinosaur fossils are found and what paleontologists look for when attempting to find dinosaur fossils. You're sure to think that geology rocks when you're done!
4. Fossilize a sponge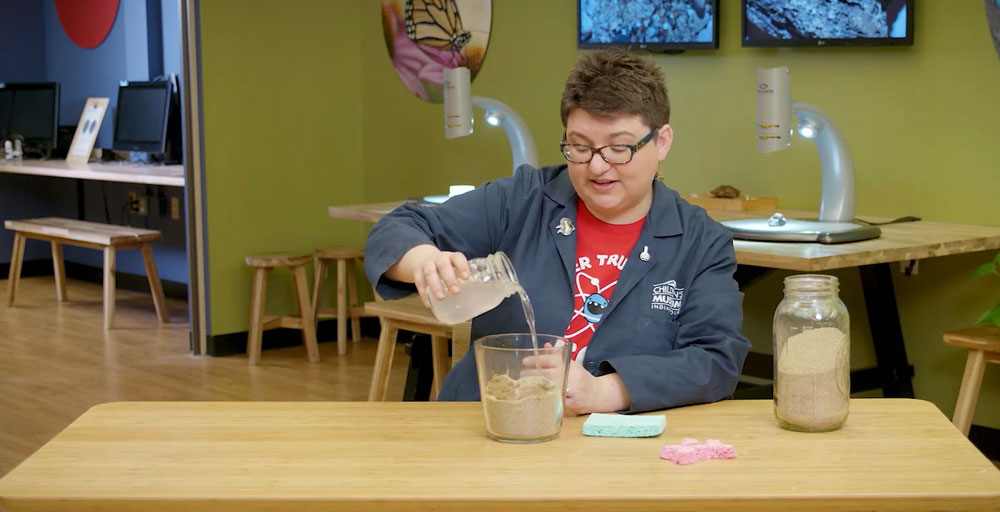 Have you ever wondered how bones become hardened fossils? With a small kitchen sponge, sand, and other household materials, Science Educator becky shows you how in this Real Science! activity.
5. Make your own dig site

For years, our scientists have been hard at work exploring the J urassic Mile™ dig site in Wyoming. And they aren't stopping any time soon! But you don't have to go all the way to Wyoming to learn about how scientists dig up bones. You can do it right at home! Play this Dino Dig Game and explore your own mini dig site, just like paleontoligists in the field!
6. Make your own field jackets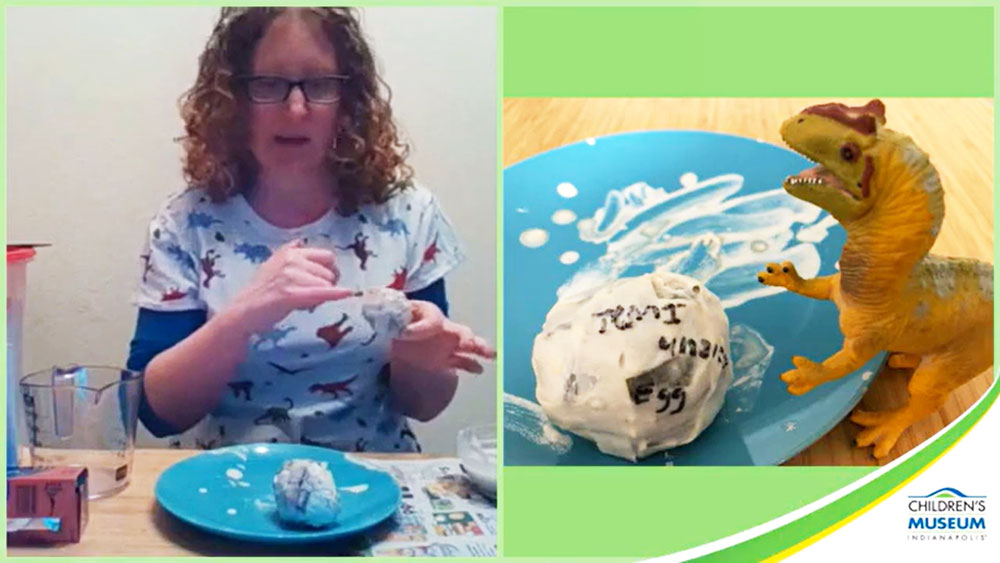 Ever wonder how fossils are kept safe during transportation from the field to our museum? They make something called a field jacket. Lead Paleontologist and Manager of the Natural Sciences Collection Dr. Jennifer Anné shows you how to make your own field jacket at home in this potentially messy activity!
7. OK. One more tasty activity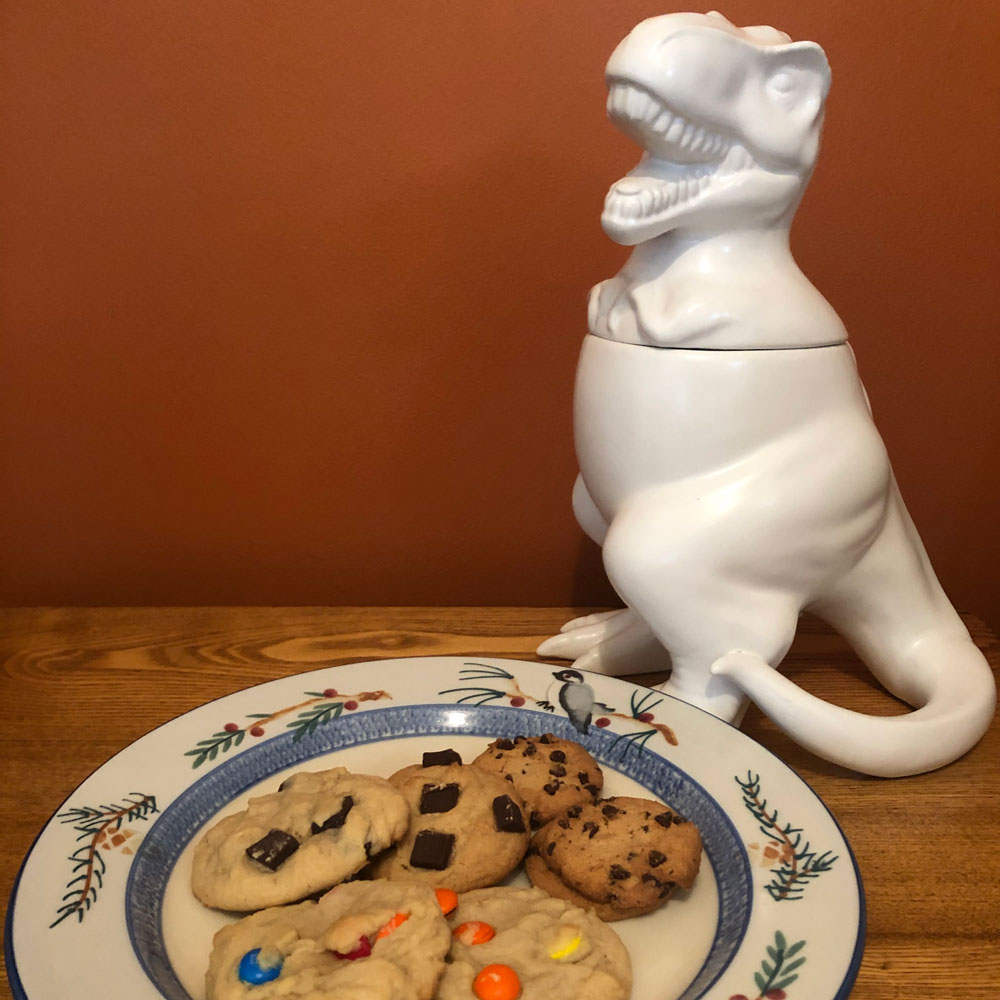 What can we say? Treats and fossils go hand-in-hand better than you could have ever imagined. So we've added one more tasty treat to the list of activities. Paleontology Assistant Preparator Meghan uses a cookie to walk you through how our scientists clean fossils in our paleo prep labs. Do try this activity at home! And do eat the specimen when you're done.
9. Stomp through the alphabet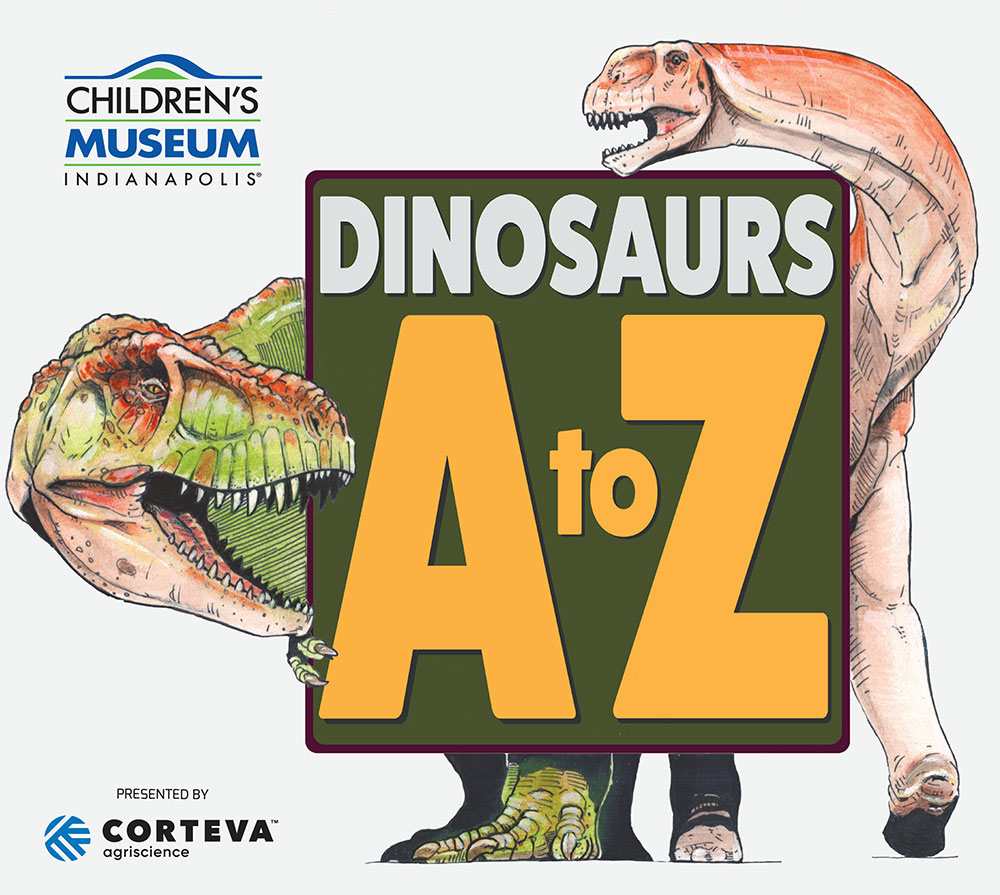 Join Eli Lilly and Company Extraordinary Scientist-In-Residence Dr. Victoria Egerton as she stomps through the alphabet in Dinos A to Z. With coloring sheets, a downloadable family guide, and informative videos, Dr. Egerton will take you on an alphabatized adventure from Alamosaurus to Zuul.
10. Combine science with creativity
Lead Interpreter Mookie shows you how paleo artists combine science with creativity by looking at fossils and trying to figure out what dinosaurs might have looked like millions of years ago. In this video, he gives you a step-by-step guide on how to draw one of our favorites—Dracorex hogwartsia!
Have a RAWRsome time!
From educational dino treats to stomping through the alphabet to using your imagination to think about what dinosaurs might have looked like, these 10 dino activities you can do at home will give you hours of dino fun! When you have the chance, be sure to visit The Children's Museum and stand face-to-face with the dinosaurs on display inside Dinosphere®!