The Access Pass program is lucky to have a variety of participating attractions offering something for every age and for all different interests, including activities and exhibits for elementary school kids. Here's what each of the Access Pass attractions has to offer for kids ages 7 to 12.
In our COVID world, be sure to double check each attraction's website or social media before visiting to see if each of these exhibits and activities are open.
Conner Prairie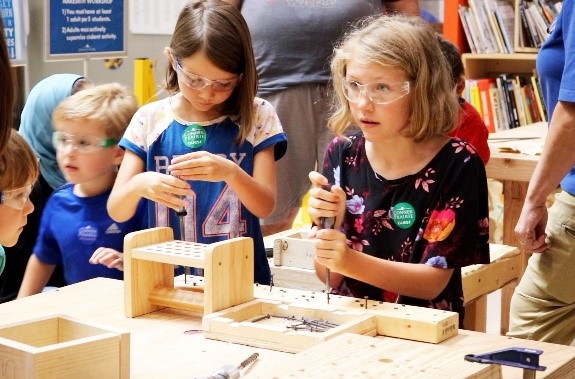 Conner Prairie has indoor and outdoor experience areas appropriate for all ages including 1836 Prairietown, 1859 Balloon Voyage, 1863 Civil War Journey, Lenape Indian Cap, Animal Encounters, the William Conner House, and Treetop Outpost. These exhibits are engaging for this age group with interpretive actors, hands-on activities, and more. The newly opened Ag Adventures at Estridge Family Park is another fun way for this age group to learn about Indiana history and have fun in the process. The Makesmith Workshop is appropriate for ages 3 and older. In this space, youth use tools to create projects using woodworking techniques, metal arts, and textiles.
Eiteljorg
School-aged kids visiting the Eiteljorg will enjoy the gallery interactives, including building your own tipi, weaving baskets, and raising a totem pole. Other activities that appeal to this age group are the art studio and the R.B. Annis Western Family Experience with hands-on interactives. Additional programming is also available for kids including art workshops and lecture series. Be sure to take advantage of the free public tours as well, as the tour guides are knowledgeable and engaging with kids.
Indiana Historical Society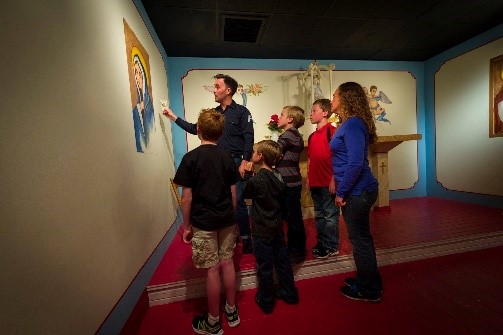 All of the Indiana Historical Society exhibits are well-suited to school-age children and above, including the You Are There series, Destination Indiana, Cole Porter Room, and the W. Brooks and Wanda Y. Fortune History Lab. Look for value-added programming on the opening day of a new exhibit, and there are many extra offerings during Festival of Trees. The William Henry Smith Memorial Library also offers free access to IHS's extensive archives for those who would like to dig into Indiana's history.
Indiana Repertory Theatre
Each year, the Indiana Repertory Theatre features A Christmas Carol, great for this age group to experience the theater. IRT also offers a Young Audiences show each season, geared toward middle and high schoolers. Past shows have included The Diary of Anne Frank and The Watsons Go to Birmingham.
Indiana State Museum and Historic Sites
All of the Indiana State Museum exhibits are appropriate for this age group and offer hands-on activities, interactives, and educational insights. Throughout the year, the Indiana State Museum sponsors camps that explore a wide variety of topics from history to science. Each of the 11 historic sites also have educational experiences for ages 7 to 12.
Indianapolis Motor Speedway Museum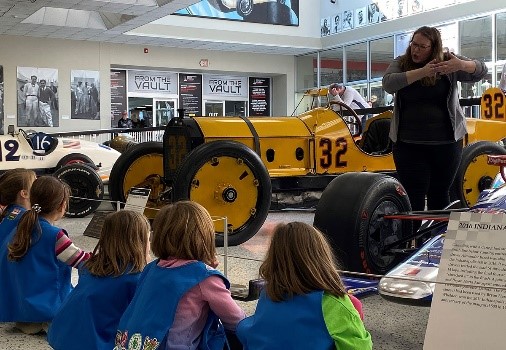 The Indianapolis Motor Speedway has several interactive experiences for school-aged kids, including a car that the kids can climb in and get a photo taken. Other activities include a race car engine and tires to explore and special exhibits.
NCAA Hall of Champions
With two floors of sports-related activities and educational exhibits, the NCAA Hall of Champions is a great spot for kids to burn some energy and have fun in the process. The interactive museum features 24 sports and a gym, sport simulators, ski simulator, vertical jump, trivia games and more.
Newfields
Newfields is an excellent way to expose kids in this age group to art thanks to its extensive collection of artwork from around the world. They'll love exploring the Virginia B. Fairbanks Art and Nature Park on the Newfields campus, where they can climb on the sculptures, take a walk around the lake, and watch the birds at the birdfeeder. Throughout the year, Newfields offers kid-friendly programming like art activities, movie nights, and more.
Rhythm! Discovery Center
Each exhibit at the Rhythm! Discovery Center pairs interactive instruments with objects on display. The virtual practice rooms give visitors the opportunity to play real instruments in a variety of acoustic environments. Rhythm! Discovery Center also hosts Community Programs on the weekends that include facilitated drum circles and performances.
The Children's Museum of Indianapolis
All of the exhibits at The Children's Museum of Indianapolis are right in the wheelhouse of this age group. Kids love all the hands-on activities, interpreters sharing stories and information, and interactive media. Some crowd favorites are Corteva Agriscience ScienceWorks, Dinosphere®, Beyond Spaceship Earth, Treasures of the Earth, and Take Me There®: Greece. The Riley Children's Health Sports Legends Experience® gets the kids outside and active with sports from football to basketball to car racing.
Terre Haute Children's Museum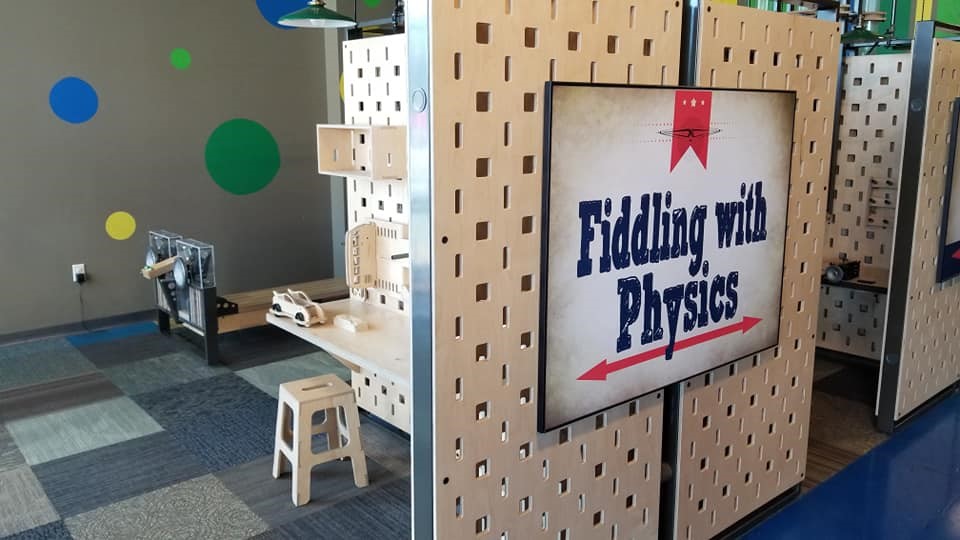 Another great spot for kids in this age group, the Terre Haute Children's Museum has tons to see and do. In Fiddling with Physics visitors learn basic physics concepts by building and racing cars and rocket ships. The WTHCM studio lets kids go behind scenes and in front of the camera to put on their own weather broadcast. Build It! gives kids the opportunity to experiment with creating cool structures, while Critter Corner introduces them to different animals.
WonderLab
At WonderLab, kids will love to experience science through tons of hands-on activities and interactive exhibits. SandScapes, an augmented reality sandbox, lets their imaginations soar as they build volcanoes, explore the Rocky Mountains, and switch between different climates and biomes. In the Fitzgerald Hall of Natural Science, kids can check out live insects, amphibians, and reptiles in natural habitats.