It's officially fall and with it comes all the treats of Halloween! As we head into fall break, have a look at what our different Access Pass venues are offering cardholders. If you're not yet an Access Pass Program Cardholder, check out our website to see if you're eligible and sign up today.
Harvest Nights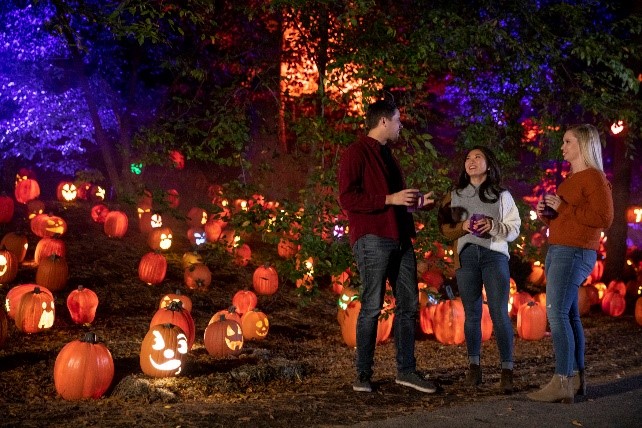 Newfields
Sept. 30–Oct. 30
7:30–10 p.m.
Harvest Nights—the spectacle, returns to Newfields for the month of October. This eerie, not scary after-dark event is fit for the whole family and is sure to be a frightful and delightful evening under Indiana's chilly harvest sky. Wander through fog-filled forests filled with glowing jack-o-lanterns galore in the Pumpkin Path of Peril and more whilst you enjoy fall drinks and snacks.
Admission is included in Access Pass.
Healthy Halloween


Terre Haute Children's Museum
Tuesday, Oct. 25
5–7 p.m.
Learn about the importance of a healthy lifestyle at Terre Haute Children's Museum. There will be lots of fun at the museum's interactive stations. Don't forget to wear your best Halloween costume!
$2 Admission is included in Access Pass.
Haunted House—Game Night Fright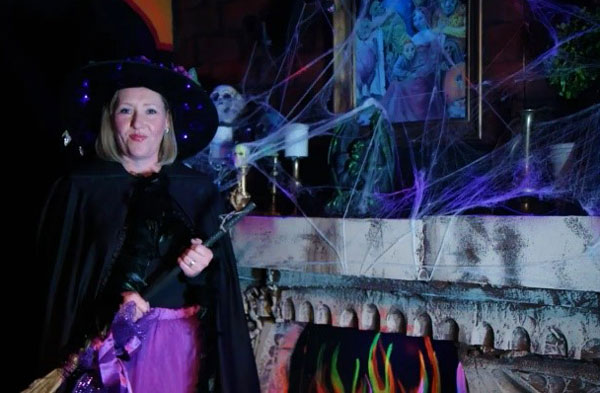 AES Indiana's Lights-on Hours
Recommended for children who scare easily
Tuesday–Saturday: 10 a.m.–3 p.m.
Wednesdays: 10 a.m.–3 p.m. and 3:30 p.m.
Sundays: Noon–5 p.m.

AAA's Frightening Hours
Recommended for children who dare to be scared
Thursday–Saturday: 4–9 p.m.
Gather your games (or break out your boards) and deal out the deck because you're invited to The Children's Museum Guild's 58th Annual Haunted House−Game Night Fright! If you dare to enter the Witch's Creepy House of Games you'll quickly find that NOTHING is as it seems!
Access Pass cardholders can purchase Haunted House admission tickets for $5 per family member for visits Oct. 12–26. Visits Oct. 27–30 can be purchased at full price.
The Haunted House and the museum are closed on Mondays, including on Halloween, Oct. 31.
History Happy Hour: Costume Balls Through the Ages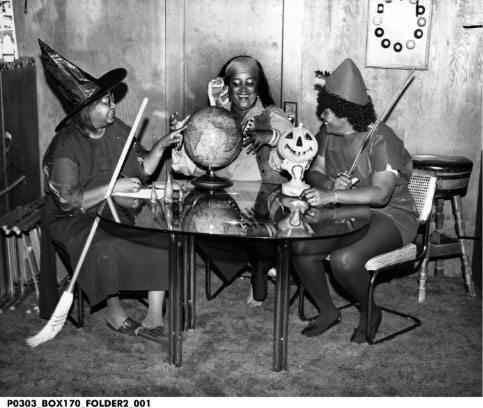 Indiana Historical Society
Wednesday, Oct. 19
5:30–6:30 p.m.
With Halloween around the corner, stop in to learn the many ways people have dressed up to celebrate events throughout history! You'll look at the history of costuming for fancy dress and masquerade balls with guest speaker Karen DePauw,Manager of Local History Services at the Indiana Historical Society.
This virtual event via Zoom is free. Registration closes 2 hours prior to the start of the program.
Traditions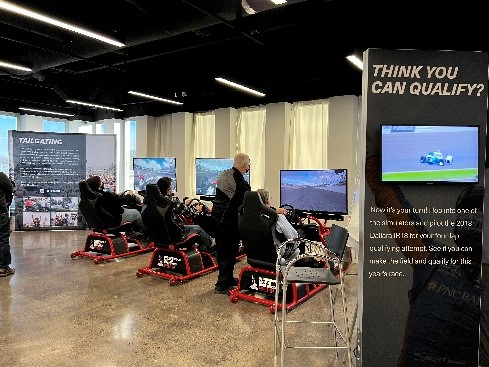 Indianapolis Motor Speedway Museum
Daily (Except Thanksgiving Day and Christmas Day)
9 a.m.–5 p.m.
What's your favorite tradition around the Indianapolis 500? The fast cars on the track? The winning driver celebrating with a cold bottle of milk? At the "Traditions" exhibition, you can explore these and many more of our favorite traditions in the Month of May. This interactive exhibition lets guests try to qualify for the race on the simulators, try on one of the famed Yellow Shirts and even climb into a car for the perfect photo.
Star Trek's Captain Janeway
Perhaps unknown to our Access Pass cardholders, WonderLab is neighbors to a fairly famous monument for Star Trek fans! The Captain Janeway Statue is located on the B-line trail just east of WonderLab Museum. This October, Kate Mulgrew, who plays Janeway in the series, will be coming to visit the stature in Bloomington, Indiana and there will be a public event with Kate that afternoon to mark the occasion. In the Star Trek universe, Kathryn Janeway was born on May 20, 2336 in Bloomington.
To get up to date details of this event follow along on Facebook @JanewayStatue.
Early Childhood Resource Fair
i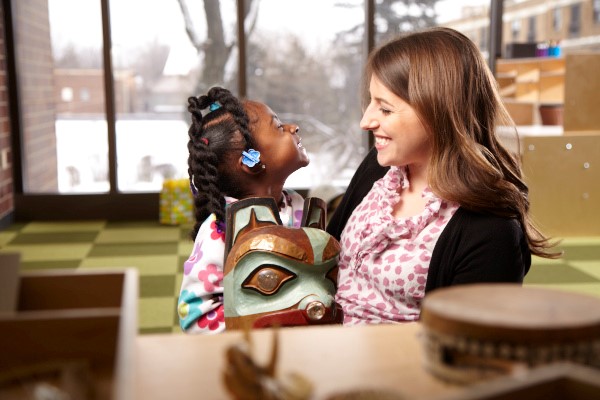 The Children's Museum of Indianapolis
Thursday, Nov. 3
4–8 p.m.
The Children Museum's Early Childhood Resource Fair will be held during November First Thursday Night. This evening will gives families the opportunity to enjoy the museum at a reduced price and learn about early childhood resources and childcare providers in the community. Enroll Indy will have representatives present to share information about Kindergarten opportunities. Families will be able to complete an application for the IPS '23–'24 school year lottery this evening at the museum.
Admission into The Children's Museum of Indianapolis is $2 with your Access Pass.