We've said it before and we'll say it again. Our live programs, hosted by our Actor-Interpreters and Coaches, are where the magic happens at The Children's Museum. It could be through an interactive workshop in our temporary and permanent exhibits, the fun, engaging shows in the Sunburst Atrium, or legendary challenges in the Riley Children's Health Sports Legends Experience®. Our web calendar is full of free, memorable programs that will elevate and enhance your visit.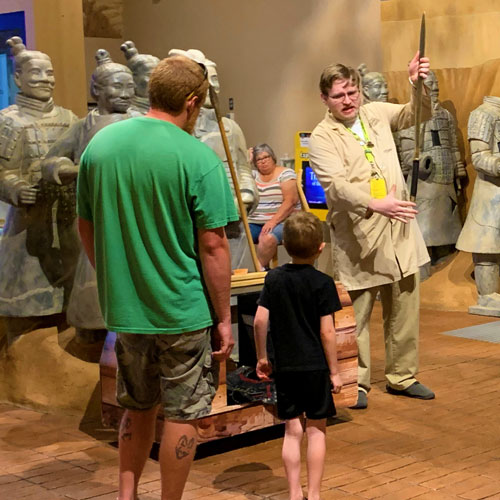 Try our itinerary planning tool
A really great feature on our web calendar is the "My Itinerary" function. As you're looking through the calendar and planning out your day, you can create a personalized itinerary so you don't lose track of the programs that interest you the most.
Please note:This does not reserve you a spot in the program. This is a planning tool. Adding the activity to your planning itinerary does not guarantee a spot.
Here's how you use the "My Itinerary" planning tool:
Step 1
Log in to your museum account. If you don't have an account with us, you'll need to create one. It's easy and helps personalize your online experience.
Step 2
Explore the events and programs on the web calendar. As you can see, the vast majority of the public programs hosted at the museum during regular operating hours are included with museum admission—there is no additional fee required.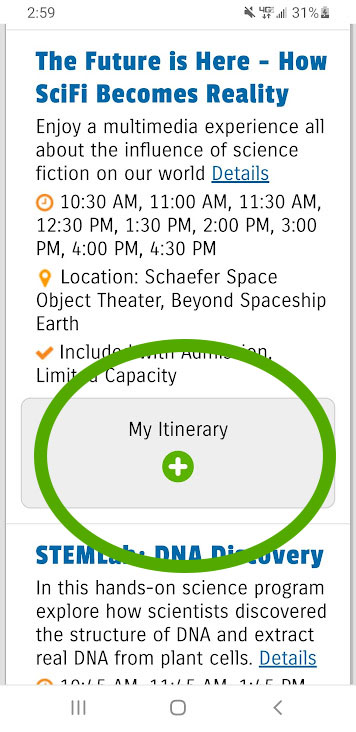 Step 3
When you find an experience you want to check out, click the "My Itinerary" button. Choose your preferred available time from the dropdown menu that will pop up, and then click "Add."
This program will be added to your personalized event itinerary.
Step 4
Repeat steps 2 and 3 until your itinerary is complete.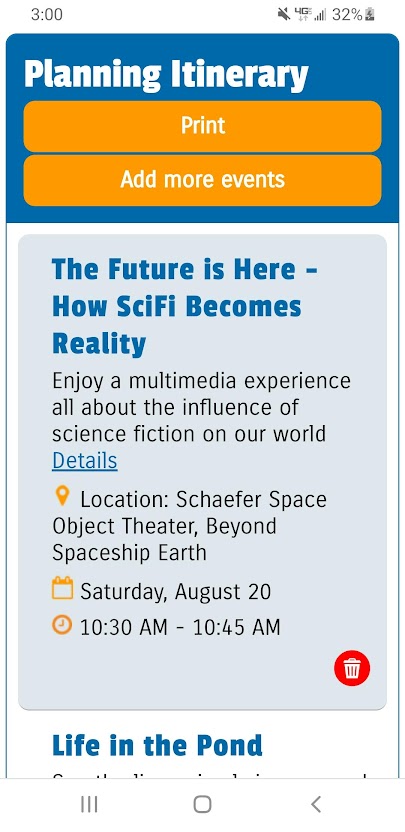 You can print out this personalized event itinerary at home before you visit the museum. You can also log in to your museum account from your phone. The "My Itinerary" tool will have all of your preferred events listed for you.
Note the "How to attend" instructions
Some events have limited space and are available on a first-come, first-served basis. Be sure to follow the "How to Attend" instructions listed on each event.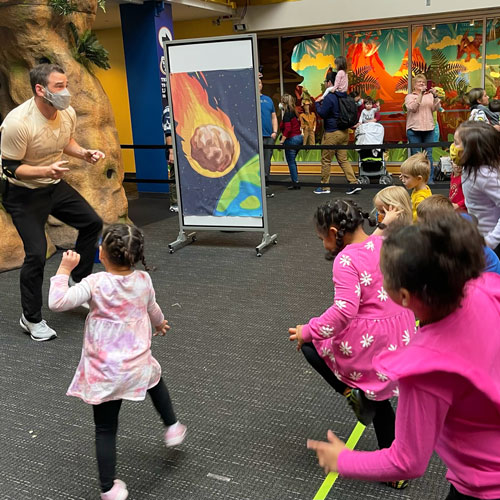 Personalize your visit even more
We've created lists of exhibits to visit and objects to see for all different ages and interests. Pair one of these itineraries with your own customized event itinerary and you're all set for the most amazing—and personalized—experience at the world's biggest and best children's museum!
Buy your tickets and start planning your visit today!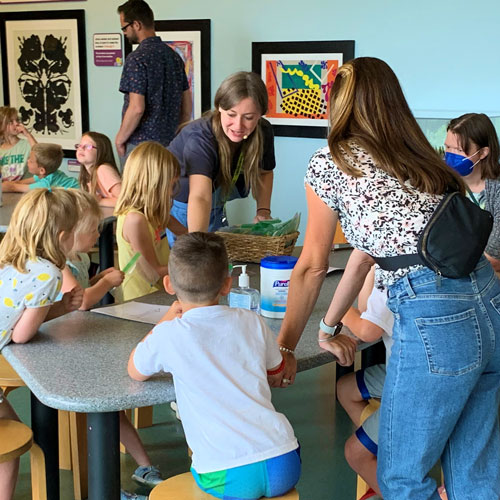 Too many choices? Become a member
As you can see, our calendar is packed wall-to-wall with amazing programs. It's practically impossible to experience all of our live programs in one visit. That's one of the reasons we encourage membership. You can come back again and again, and experience a different set of live programs each visit. And membership pays for itself after just two visits! If you're not a member, become one today!