It's time to tap into your creative side and engage in the arts! From music, paintings, and sculptures, to artwork enhanced by modern technology, Access Pass offers something for all art-lovers this season. Here's a list of the current and upcoming must-see art exhibits, competitions, events, and performances at your favorite Access Pass museums and cultural institutions.
Music and performing arts
Enjoy a live performance at Indiana Repertory Theatre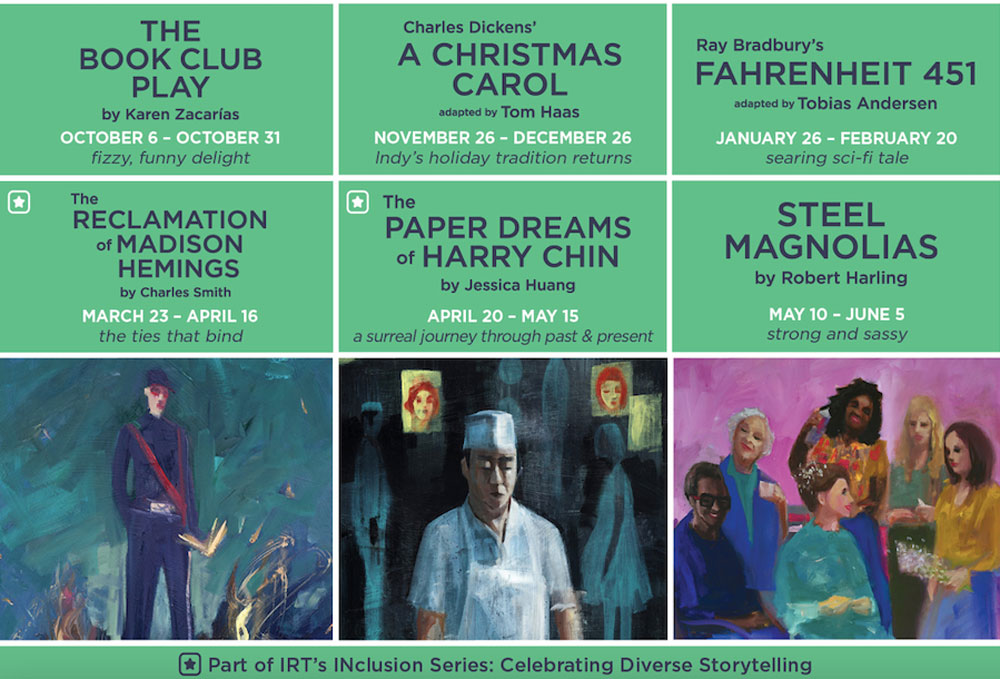 For all the thespians and lovers of the stage, you won't want to miss Indiana Repertory Theatre's 2021–2022 season. This season's plays include A Christmas Carol, Fahrenheit 451, The Reclamation of Madison Hemings, The Paper Dreams of Harry Chin, and Steel Magnolias.
Tickets are $2 per person with your Access Pass.
Explore the world of percussion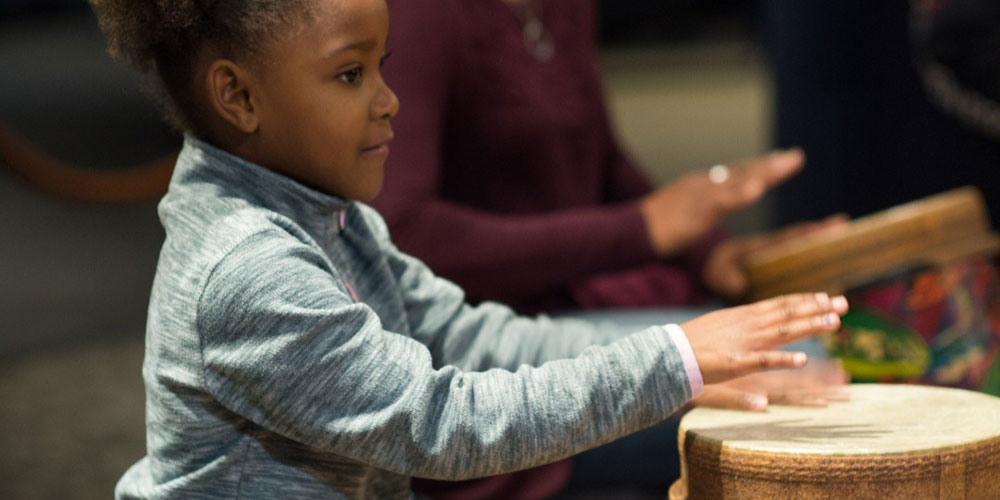 Rhythm! Discovery Center is the world's only interactive drum and percussion museum, and it's located right here in Indiana! Rhythm! features instruments from leading percussionists and promotes the understanding of percussion and its role in world cultures through interactive educational experiences. Facilitated programs are offered each Saturday and include drum circles, educational lessons, and live performances.
Admission into Rhythm! is $2 per person with your Access Pass.
Native American and Western Art
Discover how art meets nature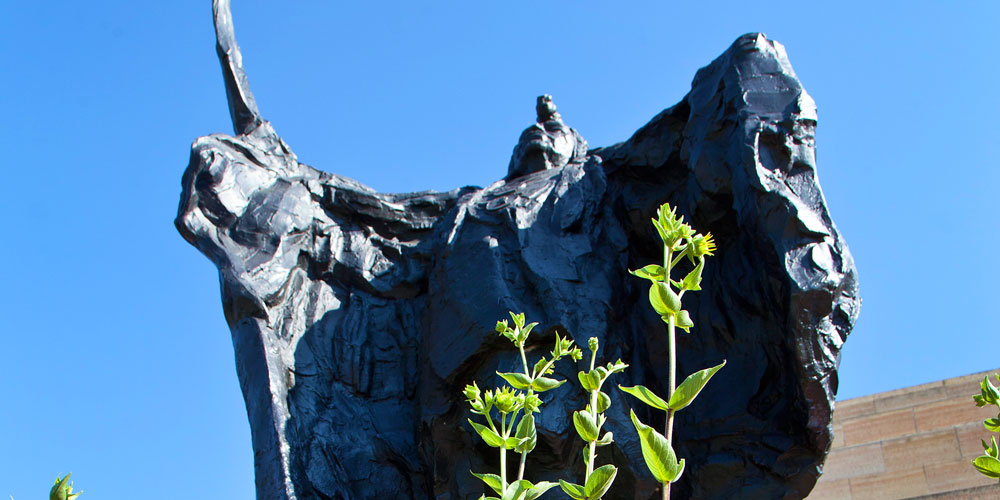 The Eiteljorg Museum showcases the culture of the American West and Native peoples through an impressive and extensive collection of artwork and cultural items. Visitors to the Eiteljorg are also treated to artistic beauty on the grounds of the museum, including iconic sculptures such as the Whitetail Deer fountain. You can wander through the gardens, enjoy outdoor seating, and admire the native plants while taking in the unique artwork surrounding you.
While visiting the Eiteljorg, you also won't want to miss Powerful Women II, an exhibit that highlights the works by Black, Latino, Asian American, and European American female contemporary artists. The artwork speaks to issues of personal identity, political agency, and violence against women. This exhibit will be open through January 2022 and is included with your Access Pass admission.
This is a contemporary exhibit without interactives and is recommended for a mature visitor, high school or older.
Digital art
See masterpieces come to life at THE LUME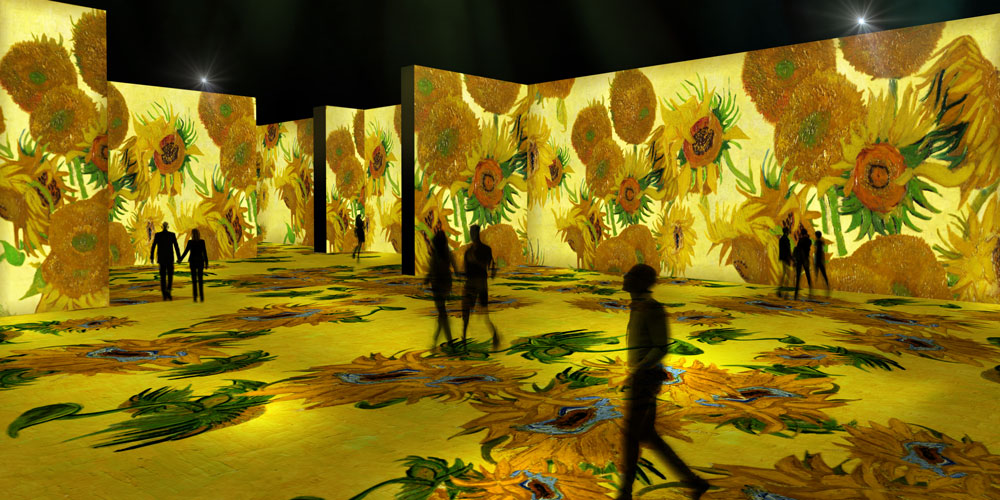 If you haven't yet, be sure to check out THE LUME Indianapolis, one of the newest exhibits at Newfields! This multi-sensory and immersive experience will be unlike anything you've seen before. Guests walk through 30,000 square feet of gallery space where projectors transform two-dimensional masterpieces into a three-dimensional world. THE LUME Indianapolis is a permanent attraction, with this first year's show featuring the work of Vincent van Gogh. This experience is suitable for all ages and is included with your Access Pass admission.
Photography
Get a close-up of beauty at Nikon's Small World
At the Indiana State Museum you can celebrate photography through the microscope! Nikon's Small World is regarded as the leading forum for showcasing the beauty and complexity of life as seen through the light microscope. The competition first began in 1975 and has become a leading showcase for photomicrographers from the widest array of scientific disciplines.
This experience will be open from Nov. 13, 2021–March 21, 2022 and is included with your Access Pass admission.
Local Hoosier artists
Visit T.C. Steele's scenic "House of Singing Winds"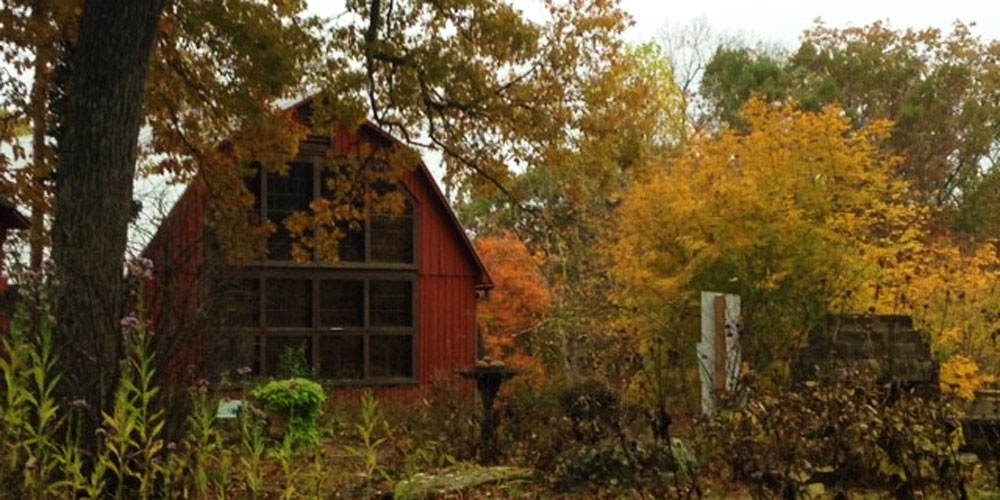 T.C. Steele, one of Indiana's most honored artists, became a nationally-recognized Impressionist painter in the late 1800s. Steele found inspiration for his work from the picturesque setting that surrounded him at his hilltop home in Brown County, IN. Built in 1907, his "House of Singing Winds" is today a popular historic site through the Indiana State Museum. During your visit to the site you'll be able to admire Steele's work at his studios while also taking in the scenic grounds at the estate. Admission into the state historic site is $2 per person with your Access Pass.
Embrace nostalgia through the paintings of Nancy Noël
The artwork of Nancy Noël (1945–2020)—an internationally-renowned contemporary impressionist from Zionsville, Indiana—creates an emotional connection with the viewer that invites nostalgia, sparks curiosity, and fosters imagination about art. As you explore this exhibit at The Children's Museum, you can explore the connection between art and storytelling, discover her creative process, and even create your own portraits and artwork. This exhibit will be open from Nov. 13, 2021–Jan. 9, 2022 and is included with your Access Pass admission.
The Paintings of N.A. Noël exhibit is made possible by support from Herbert Simon Family Foundation.
Hear the stories of 18 Black artists who banded together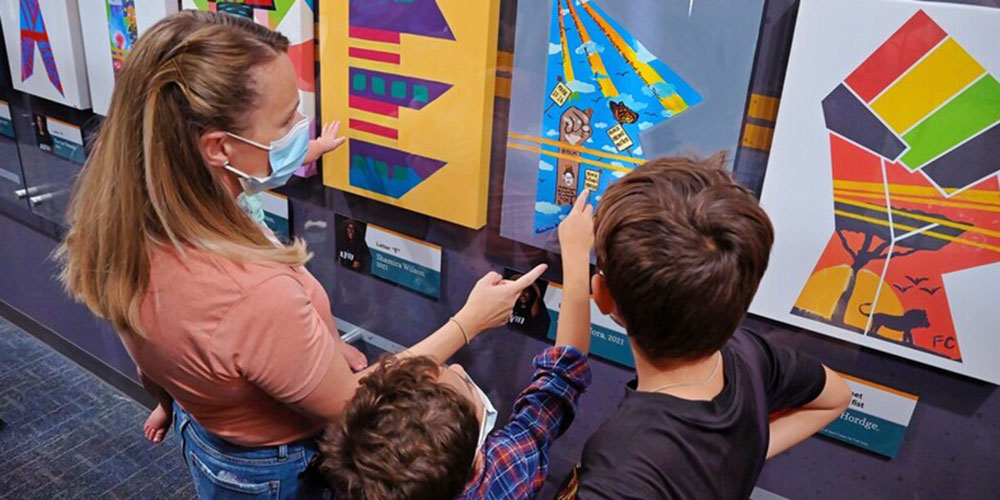 Stories from Our Community: The Art of Protest at The Children's Museum focuses on the August 2020 creation—and subsequent vandalism—of a piece of public art in Indianapolis by 18 local Black artists in support of the #BlackLivesMatter movement. You'll discover how artists' creations can evoke empathy and understanding of others' experiences by communicating stories, messages, and emotions that words alone cannot always express. This exhibit will be open through summer 2023 and is included with your Access Pass admission.