Fall break is right around the corner and the new season has brought some exciting opportunities at Access Pass attractions. From fall break camps, to hayrides and pumpkin patches, even some frightfully fun Halloween festivities—here are a few ways you and your family can take advantage of your fall break this year!
1. Enroll in a camp
Looking to keep your child engaged while they're out of school? Look no further than the Indiana State Museum and Conner Prairie. Both museums are offering great day camp options that will keep your child's mind stimulated with hands-on activities and learning.
Fall Break Camp at the Indiana State Museum
Oct. 11–22, 2021
9 a.m–4 p.m.
Geared towards children in Kindergarten—Grade 6, each camp day at the Indiana State Museum is themed and includes hands-on activities, arts and crafts, experiments, and more—all educational, and all fun! Kitchen Chemistry, Fall into Art, Gross Me Out, and Nocturnal Adventures are a few of the upcoming camps with open enrollments.
$55/child per day, $5 sibling discount.
*Scholarships are available for qualifying families.
Fall break camps sell out quickly, so be sure to enroll today! Click here to learn more.
Fall Break Camp at Conner Prairie with White Pines Wilderness Academy
Oct. 20 and Oct. 22, 2021
9 a.m–3 p.m.
Conner Prairie is excited to be partnering with White Pines Wilderness Academy for Fall Break Camp. Campers, ages 10-12, will have fun exploring the wonders of the natural world and developing their skills in fire-making, foraging, archery, and more!
$80/child per day
Campers can enroll in either one or both camp days. Click here to learn more and to register today!
2. Visit Harvest Days at Newfields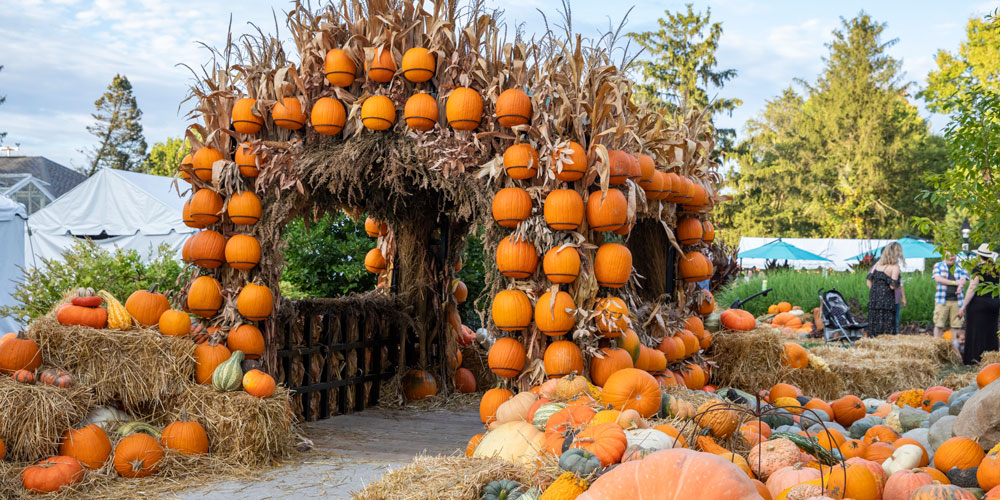 Saturdays and Sundays in October
There's no better way to spend your weekends this October than exploring thousands of Indiana-grown pumpkins blanketing the grounds at Newfields! You and your family will also see beautiful autumn horticulture displays, partake in arts and crafts, enjoy food and drink from a variety of vendors, and more!
Tickets for Harvest Days are $2 per person with your Access Pass and advance tickets are required. Please stop by Newfield's Information Desk on your next visit to register your Access Pass card and set up an online account. Once registered, you'll be able to log in online and purchase tickets. Click here to learn more.
3. Day trip to one of the 11 Indiana historical sites
[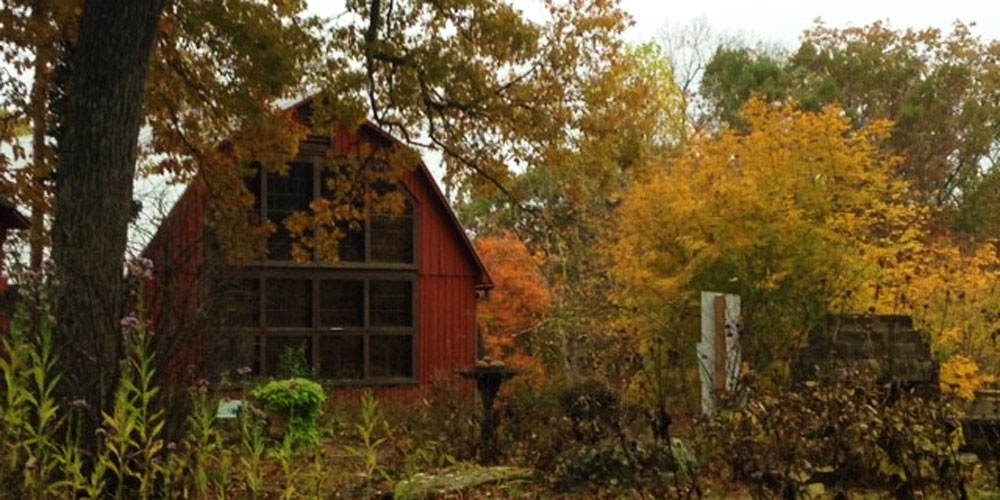 The kids may have a few days away from the classroom, but that doesn't mean the learning needs to stop. From historic mansions to the Underground Railroad, there are plenty of ways to fill your days and discover Indiana's rich history. Click here for some suggested itineraries at each site.
October is an especially great time of year to visit the historical sites, with fall festivities and Halloween events and programs taking place. Why not visit a real haunted house? Or hear some spooky ghost stories by candlelight? Click here to learn how some of the sites are getting in the Halloween spirit.
4. Get spooked with some Halloween fun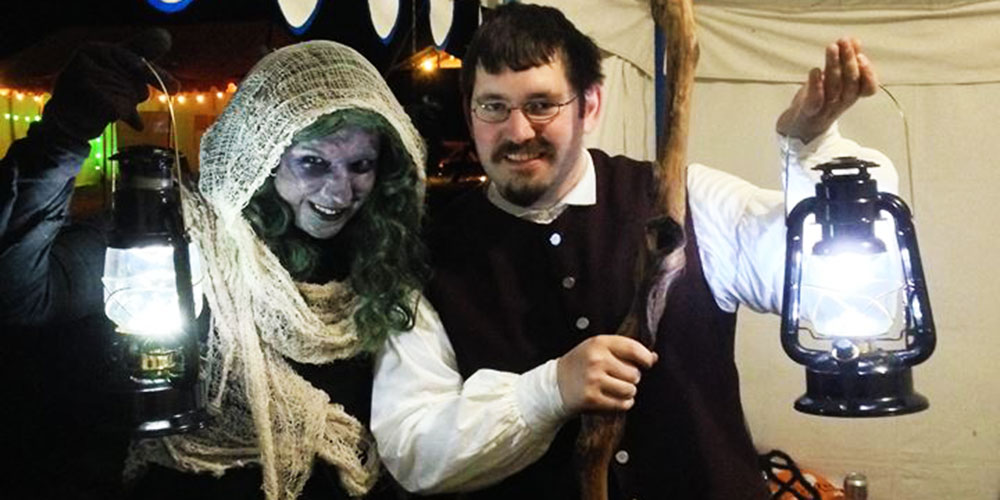 Break out the trick-or-treat bags, dress in your best costumes, and be prepared for a scary good time! Here are a few of this year's Access Pass Halloween-themed events:

Headless Horseman Festival, Conner Prairie
Oct. 7–31, 2021
Conner Prairie's annual fall festival is full of activities, shows, and spooktacular family fun! From Thursdays through Sundays in October, guests will be treated to an 11-acre haunted corn maze, spooky shows and storytelling, carnival rides, a live DJ, delicious food, and the iconic haunted hayride.
Access Pass cardholders can purchase tickets for $2 per person for Sunday and Thursday evenings. Tickets can be purchased either in-person at Conner Prairie or via phone at 317-776-6000. Reservations are required. Your valid Access Pass card, photo ID, and Headless Horseman tickets are required at the gate for entry. Click here to learn more!
Family Fright Night, Indiana State Museum
Oct. 8, 2021
6–8 p.m.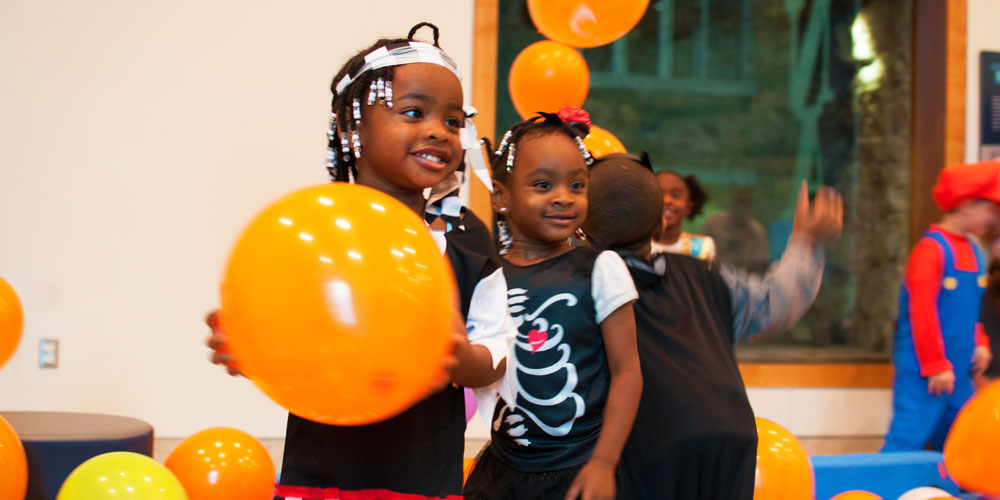 Dress in your Halloween best for a night of spooky fun! Conduct eerie experiments and visit the mad scientist's lab for a frightful scientific show. Discover the creepy monsters of Indiana's past as you wind your way through the chilling galleries by flashlight. Hear spine-tingling tales during story time, and don't forget to show off your cool costume on the haunted dance floor!
Tickets are $5 with your Access Pass and must be purchased in-person to receive the discount. Click here to learn more!
Frightful Frontier Haunted House, The Children's Museum
Oct. 9–31, 2021
Round up the cowpokes and saddle up for a spook-tacular ride through the Frightful Frontier, The Children's Museum Guild's 57th Annual Haunted House. Chaos ensues once you board the last train to Tombtown, where goblins and monsters roam the wicked west!
The Haunted House offers AES Indiana's Lights-On Hours (for children who scare easily) and AAA Insurance's Frightening Hours (with the lights off, for children who dare to be scared).
Tickets are $9 per person. Click here to learn more!
Trick or Treat, WonderLab
Oct. 29, 2021
5–8 p.m.
Head to the WonderGarden for scientific and spooky Trick or Treat festivities! You'll get to experiment with Candy Corn reactive dough, pumpkin pie volcanoes, flying ghost straw rockets, lava lamp spiders, and more. Costumes are highly encouraged—especially science-themed ones!
Admission into the WonderGarden is free for this event. Admission into the WonderLab is $2 with your Access Pass. Click here to learn more!