You don't need a cauldron to make these Witches' Fingers. In fact, you don't even need a witch! Our Guild Witches are happy to share this Halloween favorite.
Ingredients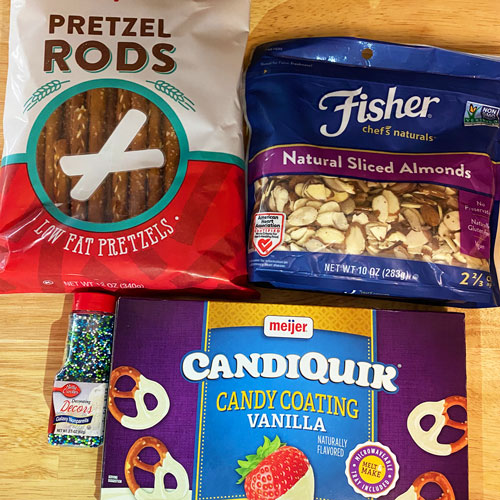 Pretzel rods
Almond slivers
White baking chocolate (almond bark)
Red gel icing
Green food coloring
Process
1. Melt your chocolate in microwave safe bowl 1–2 minutes, depending on packaging directions. Stir until smooth and melted with a spoon.
2. Add in your green food coloring while stirring, add as much green as you want for your ideal color.
3. Dip one end of the pretzel into the bowl, use spoon to help coat one end. Set aside on parchment paper or aluminum foil on top of a tray or plate.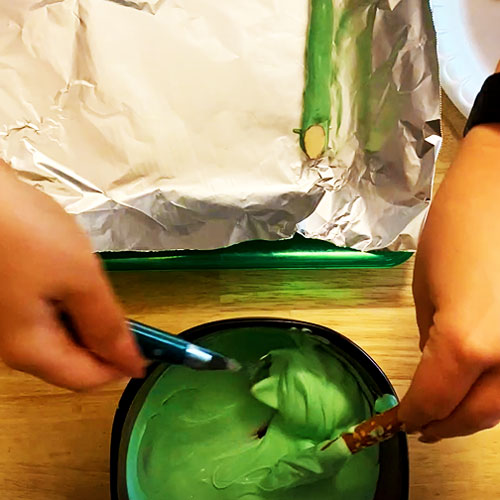 4. After the pretzel is set down add one sliver of almond onto the tip to look like a finger nail, repeat until your desired amount of pretzels are made.
5. Use the red gel icing to make three lines near the "knuckle" of the pretzel finger on each.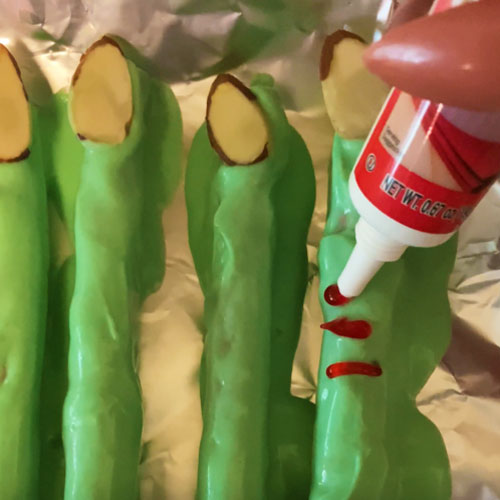 6. Stick into fridge for about 10 minutes.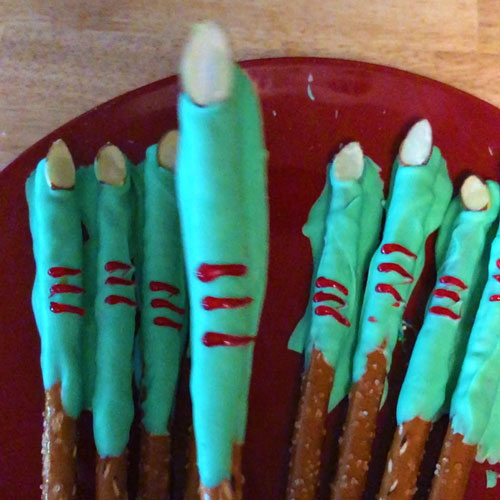 You can eat right away, or put back into the fridge to serve later!
Looking for more Halloween treat hocus pocus? Check out Our Favorite Halloween Treats on the blog. Don't forget to get your tickets to The Children's Museum Guild's Annual Haunted House!