It's that time of year again! The Children's Museum Guild—a group of amazing women, have volunteered THOUSANDS of hours to making The Children's Museum Guild's Annual Haunted House fab-BOO-lous for you and your family. This is the museum's largest annual fundraiser and goes to help fund initiatives for families and the community throughout the year.
One thing that makes our Haunted House unique is that we offer a variety of scare levels for you and your family, including Lights-On Hours for kids who scare easily and Frightening Hours for kids who dare to be scared.
Every year parents ask us which we recommend for their family. This is a difficult question! Although each child is different and there is no right or wrong answer, we do have some tips for you. Here are some details to help you in your decision.
Lights-on Hours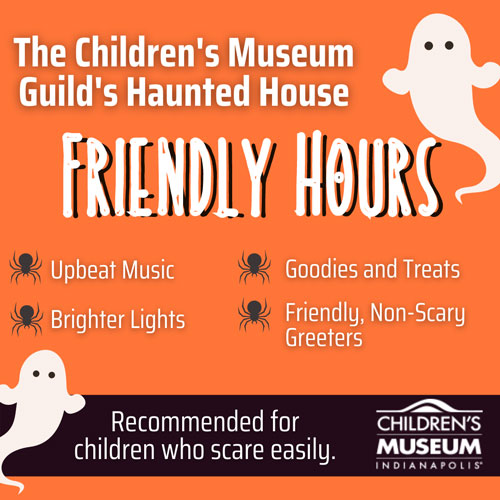 Includes fun, upbeat music with all lights turned up.
The same scary objects are in the house so can still be frightening for some children.
Friendly-faced greeters without masks are in each room of the house passing out treats to visitors similar to trick-or-treating.
Children can play seek-and-find with pictures of the annual Haunted House mascot as they move through the rooms of the house to help play up the fun of each room.
Each room also features a Halloween-related fun fact to ask your child. Like, "How many bones are in the human body?" (A: 206!)
Frightening Hours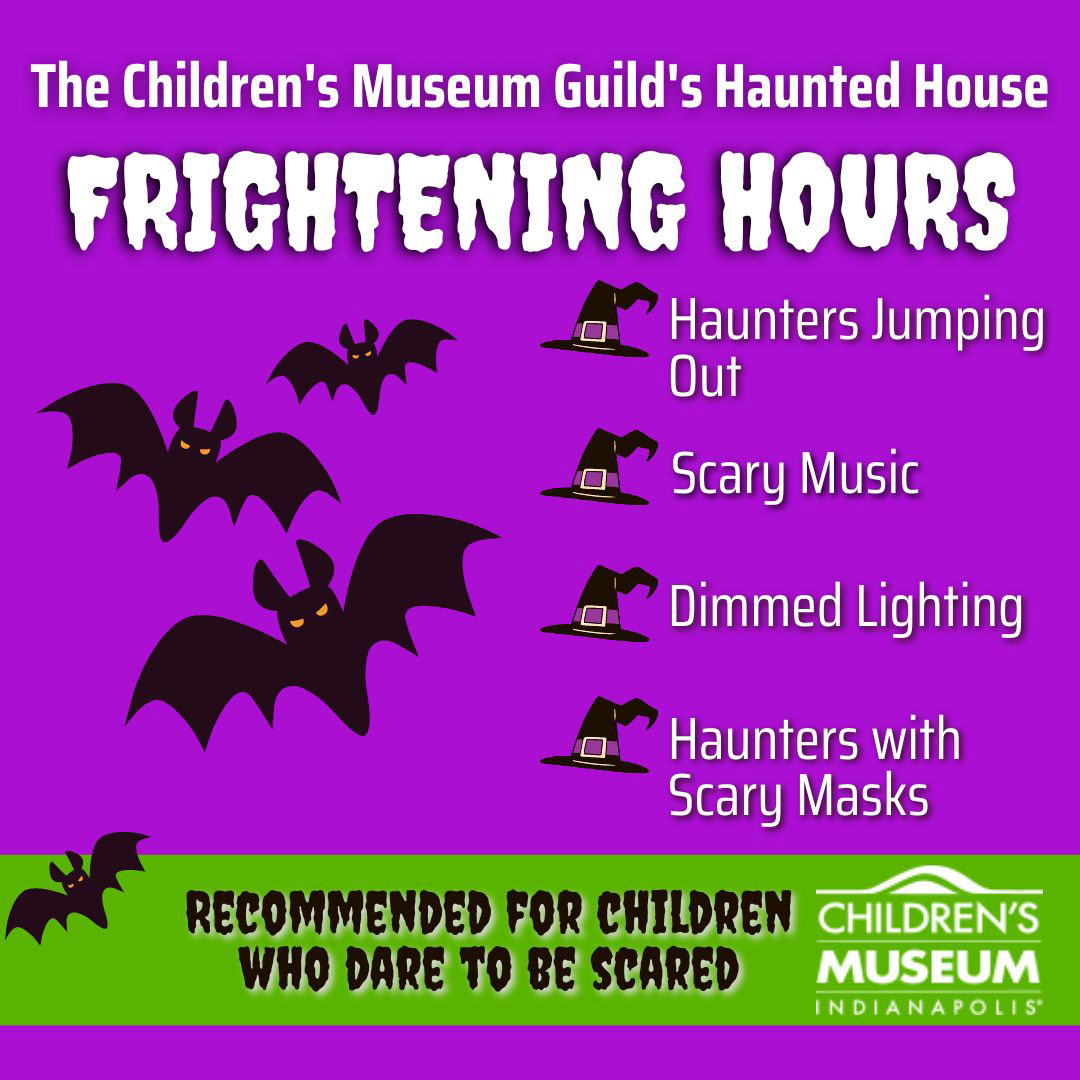 Includes scary music and minimal lighting.
Haunters hide throughout the house to jump out and scare unsuspecting visitors.
Although visual effects are used to maximize the scare experience, the frightening-factor of the Haunted House focuses more on the "startle" rather than gore.
Many visitors will scream with surprise or fear as they move throughout the House.
If you are still questioning which version of the Haunted House to bring your child to, consider how they handle scary books, movies and TV shows. If they are often afraid of eerie things outside of Halloween, they might prefer a lights-on experience for at least another year. Buy your tickets now!