"A good coach can change a game. A great coach can change a life." - John Wooden
Children and their families of all athletic abilities play in the Riley Children's Health Sports Legends Experience®. Whether it's a rookie taking a first swing of the bat or a perennial all-star, the outdoor sports experience is a safe, welcoming environment where visitors can run, throw, hit, climb, kick, putt, jump, race, pass, dribble, and shoot. You can practice a sport you're already good at. Or you can try out a new sport before committing to a team or the cost of buying equipment. Learning the skills of a sport is a goal of the outdoor sports experience.
But that's just one of our goals.
The second goal might be more important than the first, and that's why we've partnered with the Positive Coaching Alliance—a national nonprofit with a mission to create a positive, character-building youth sports environment. Our coaches in the outdoor sports experience are Double-Goal Coach certified. They understand that while winning a game is fun, it's secondary to honoring the game itself. Sports is a tool to help children learn life lessons and strengthen their character.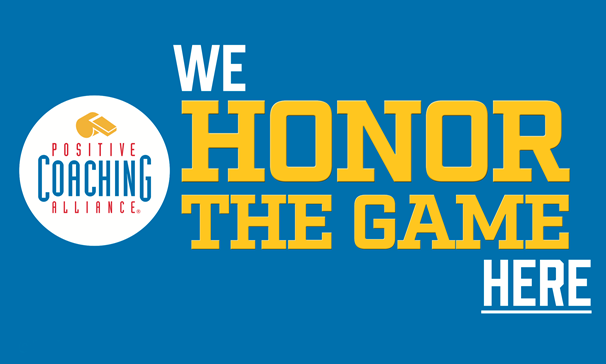 How do we Honor the Game?
The coaching philosophy in the Riley Children's Health Sports Legends Experience® is built upon the R.O.O.T.S.—Rules, Opponents, Officials, Teammates, and Self—of Honoring the Game.
Rules
The rules of the game are there for a reason. They help keep the game fair and safe. Respect the role rules play in your sport. Don't try to bend or break them.
Opponents
Give respect to your opponents.
Officials
Officials are doing their best to enforce the rules and keep the game fair. They're people too and doing the best they can.
Teammates
The best way you can help your teammates is by doing your best on—and off—the field.
Self
You have to respect yourself in order to have an honorable approach to sports. Set high standards for yourself in every aspect of your life—and live up to them.
That's what you can expect from our coaches. Sure, they're going to teach your child how to play the game. But they're also going to use positivity and encouragement to help fill your child's Emotional Tank. Participating in the activities in the Riley Children's Health Sports Legends Experience® will help encourage a lifetime of teamwork, integrity, creativity, grit, leadership, resilience, hard work, perseverance, and character.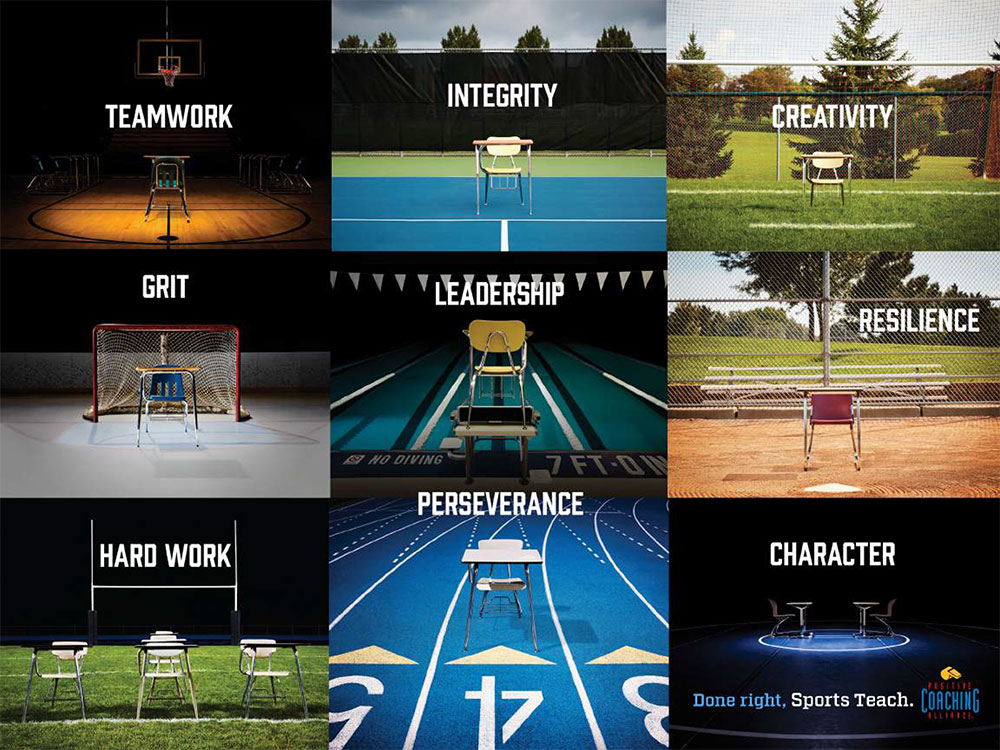 Be a Game Changer
Participating in youth sports can have a positive impact on children's lives. They can learn skills and lessons that go far beyond the playing field Our coaches and staff are committed to partnering with you in becoming game changers in the sports world. Together, we can change the game.