It's time for adventure! You and your preschooler are invited to go on an adventure in the enchanting world of Dora the Explorer, her animal-rescuing cousin Diego, and their friends in Nickelodeon's Dora and Diego—Let's Explore!
Let's take a tour of what you'll discover in this exhibit. Be sure to keep an eye out for Swiper!
The Purple Planet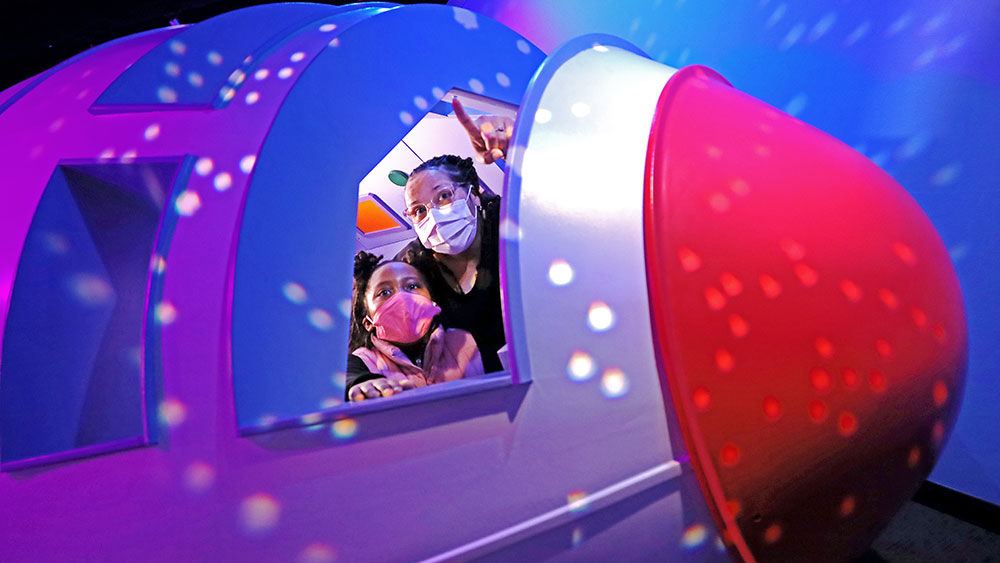 Visit the Purple Planet with Dora and Boots!
Rocket Ship
Dora's outer-space friends want to go back to the Purple Planet and need your help getting there! Pilot the ship and test your memory with images of colorful planets as you help Dora and Boots take their outer-space friends home.
Constellations
On the way to the Purple Planet, Dora and Boots encounter some interesting star groupings. You're invited to help identify the patterns made out of stars by inserting star shapes to light up a constellation.
Purple Planet Slide
A Purple Planet home invites you to climb inside and slide down the surface of the Purple Planet!
Isa's Flowery Garden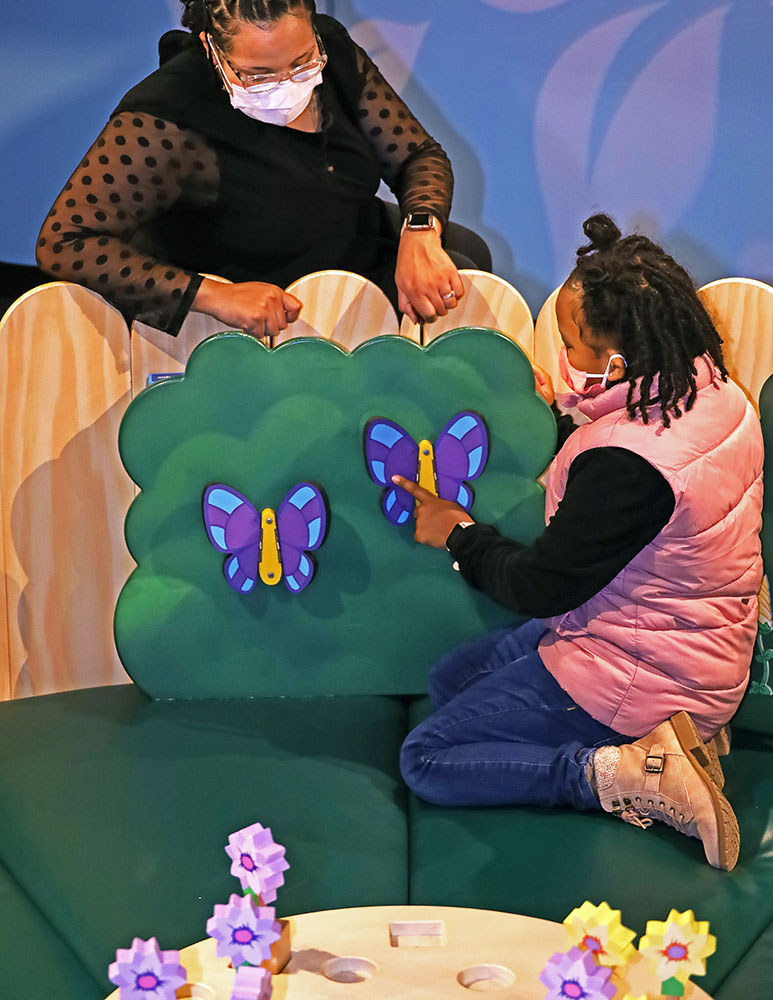 Dora's friend Isa the Iguana demonstrates how to take care of flowers, plants, and animals. Take a tour of Isa's Garden to pick flowers.
Animal Rescue Center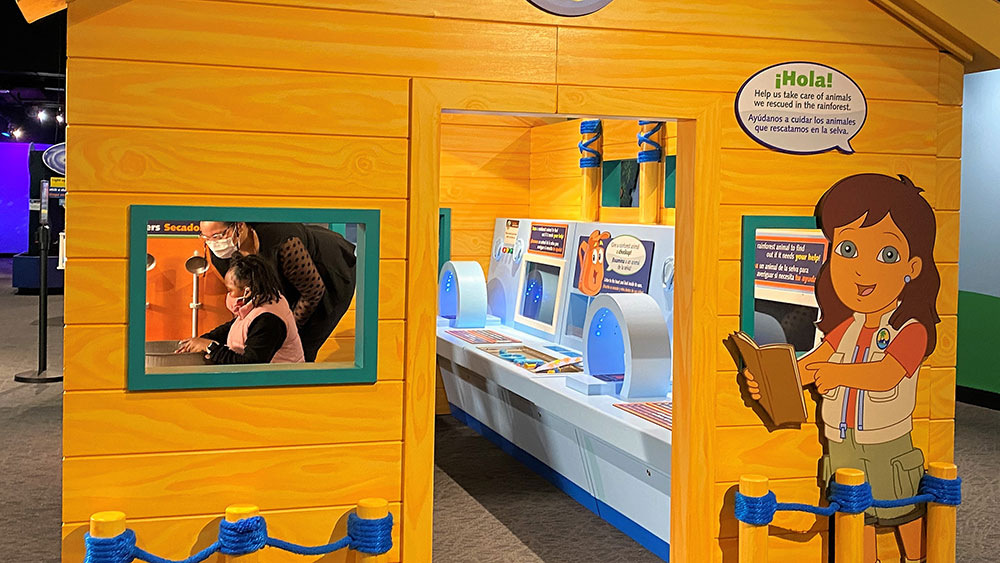 Practice caring and helping rainforest animals in Diego's Animal Rescue Center. You can be an animal rescuer, like Diego, as you diagnose and address an animal's problem from the Scanner bed and bathe animals at the Care Station.
Tico's Nutty Forest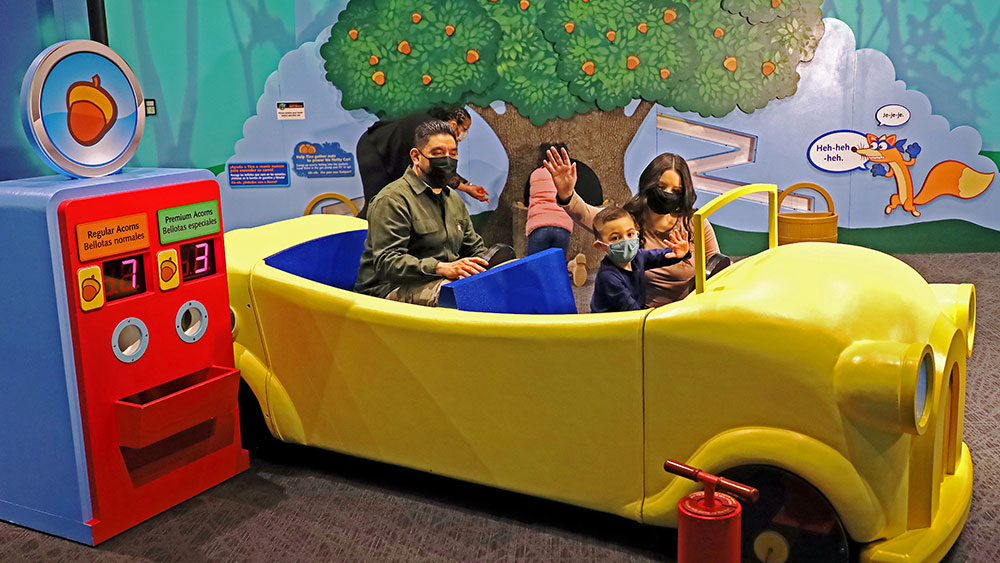 Dora is a good friend to Tico the squirrel and you're invited to be a good friend to Tico too! Tico needs help picking nuts from the tree for a family picnic. Help fill his car with nuts so he can begin his journey!
Pirate Piggies' Ship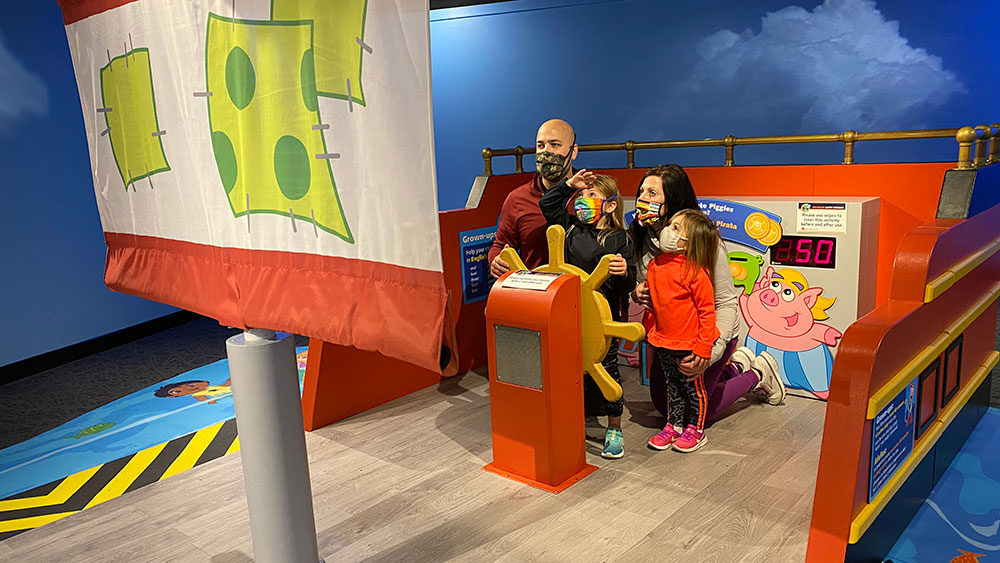 Sail the high seas and join the Pirate Piggies crew and pretend-play along sailing the ship and divvying up the treasures. Raise and lower the Pirate Piggies' flag as you search for the treasure chest. Then divvy up the coins into the Pirate Piggies' banks and help them share the treasure!
Presented in both English and Spanish, there's so much for you and your preschooler to explore! Dora and Diego—Let's Explore! will be open at The Children's Museum through July 25 and is included with museum admission.
Let's go! ¡Vámonos!
©2021 Viacom International Inc. All rights reserved. Nickelodeon, Dora the Explorer, Go, Diego, Go! and all related titles, logos, and characters are trademarks of Viacom International Inc.