Attention all rebels, scavengers, bounty hunters, princesses, farmboys, spies, Jedi—this is a day long-remembered. Happy Star Wars Day! May the Fourth be with you!
We've searched the galaxy for Star Wars content especially for you. No need to jump to hyperspace. We have everything you need right here. These are the activities you're looking for.
Begin the day with Yoda yoga, you should
Being a Jedi requires focus, strength, and agility, and that requires regular training. Begin your Star Wars Day celebration with a session of Yoda yoga that you can do at home! DIY Yoda ears optional.
Explore our Star Wars collection
During our Museum at Home series, Curator (and Star Wars superfan) Ashley shared her 10 favorite Star Wars items in our collection. Which one is your favorite?
Want to see more from our collection? Check out these posts on our Collections Tumblr page!
Games, experiments, and other activities
Critter Creation game
The Star Wars galaxy is full of breathtaking planets inhabited by interesting, unique, and memorable alien life. It's part of what makes the galaxy such a fun place to explore. Now you have an opportunity to create a new species from a galaxy far, far away...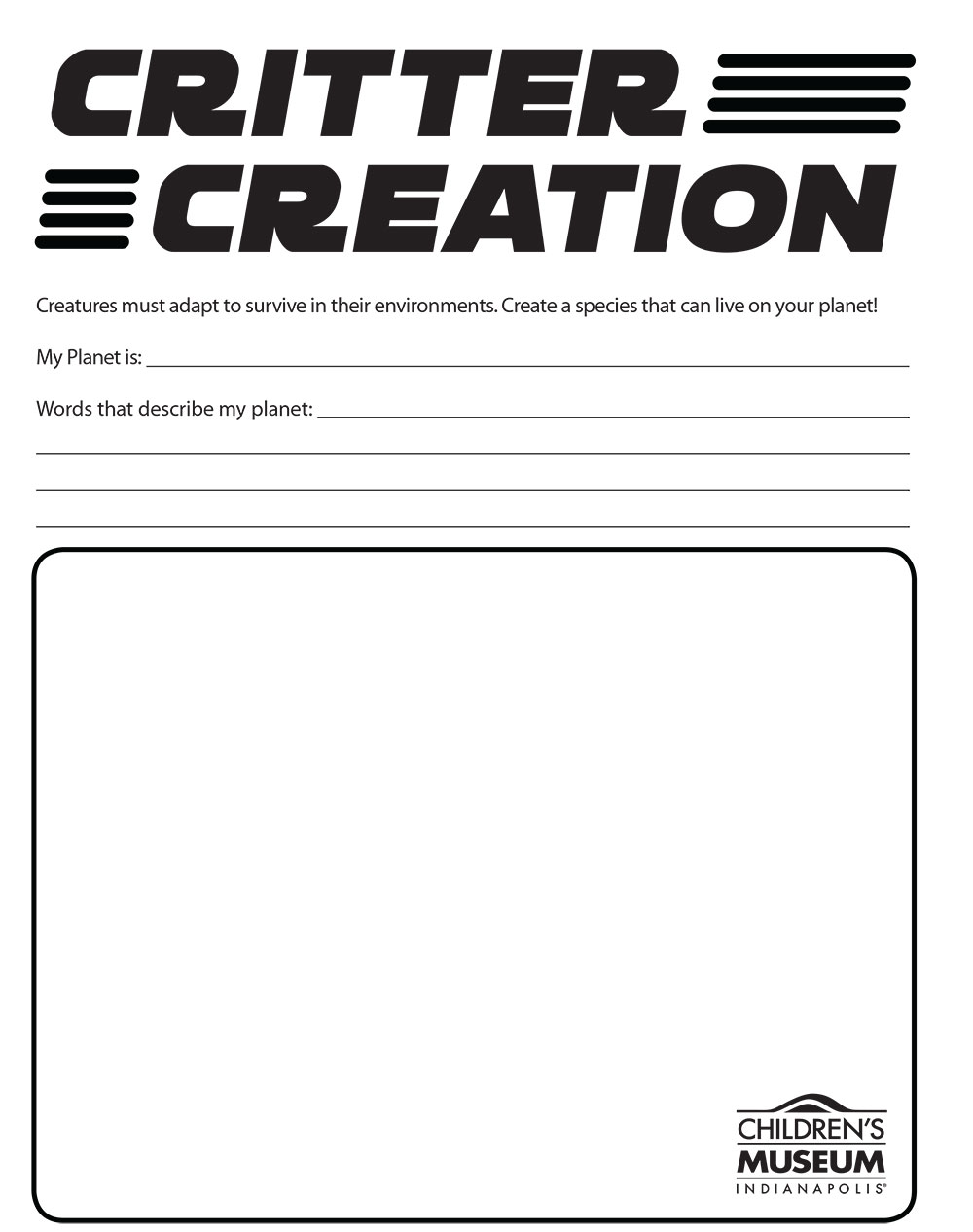 Click here to find everything you need to play Critter Creation.
Defeat the alien invasion
Protect your planet from attack and defeat your opponent in this high-energy game you can play safely indoors.
Hunt for meteorites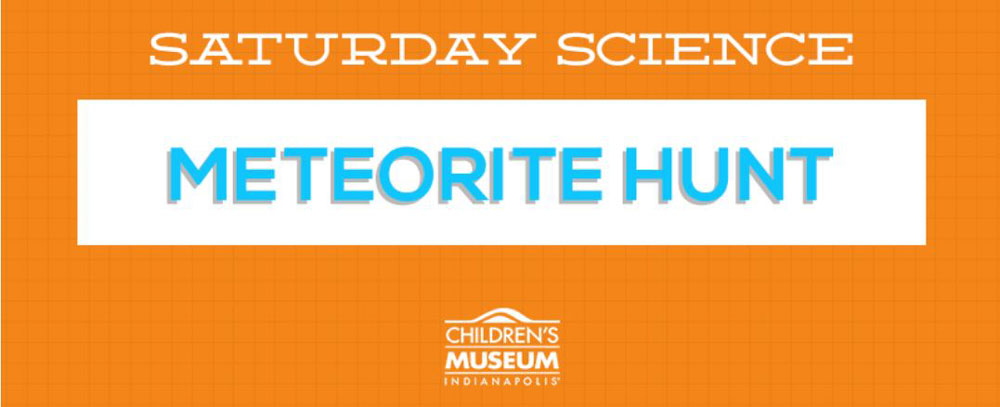 With exploding planets, space monsters, and dangerous asteroid fields, space can be a pretty intense place in the Star Wars galaxy. You probably don't know it, but our own solar system is pretty intense, too. We have solar flares and comets. We also have pieces of rock that fall out of the sky. Did you know that our planet is bombarded with meteorites? These tiny meteorites—called micrometeorites—are pretty easy to find. You might even find them in your own backyard!
This Saturday Science experiment takes you on a journey to find space dust in your own backyard!
Find out what happens to bone tissue in space

In the Star Wars galaxy, they don't really worry too much about gravity, microgravity, and their impact on the human body. Astronauts, however, do. In this Saturday Science experiment called Bag of Bones, you'll find out why this is such a big problem for astronauts when they return to Earth.
Build a (human) robot
We're still a long way away from the Artificial Intelligence you see in a galaxy far, far away. We don't have astromech droids that are expert mechanics. And we don't have any protocol droids that are fluent in six million forms of communication. Yet.
They're not the droids you're looking for, but robots have come a long way in a few short years, and they're increasingly common in the world around us. In this Museum at Home experiment—The Human Robot—you'll learn just how careful you need to be when programming a robot to conduct an everyday task.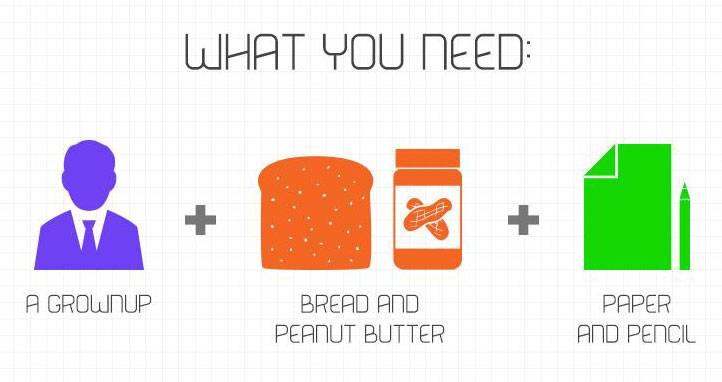 Set up a soda can race
From speeder bikes, to pod races, to making the Kessel Run in less than 12 parsecs, the name of the game in the Star Wars galaxy is speed. We like to go fast, too!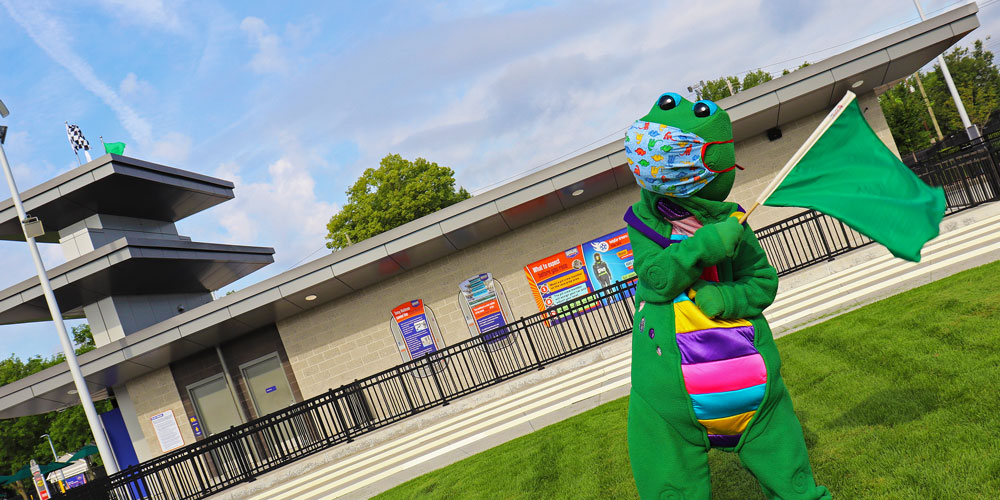 Grab some empty soda cans, a blown-up baloon, and your hair (that's right—your hair) and conduct this Saturday Science experiment: Soda Can Baloon Race. Your setup just might rival that of the Boonta Eve Classic and find yourself shouting, "Now this is pod racing!"
Try some astronaut food
Sorry. We don't have a recipe for blue milk. We do, however, have a fun and simple science experiment for you that involves freeze-dried fruit. You can eat your space veggies just like an astronaut!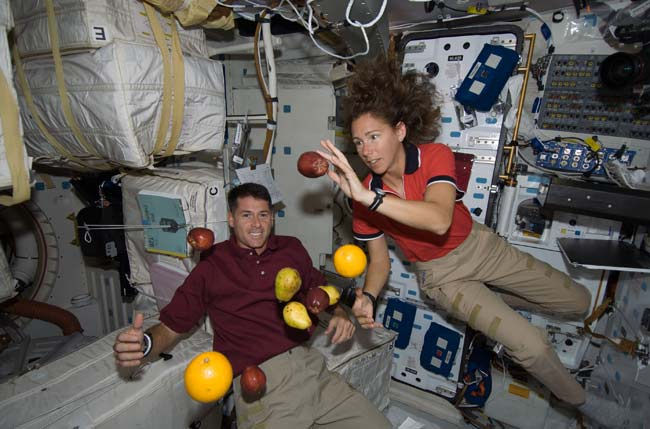 Make a frozen volcano
Do you remember the frozen ice world in Star Wars? Pretty cool, right?
—no pun intended—
What if that planet was full of volcanoes? That might sound a bit out of this world (again, no pun intended), but that's really something scientists have found on moons in our solar system. Follow these Frozen Volcanoes instructions and imagine what a volcano might be like on an ice world in the Star Wars galaxy!

Explore the stars—from home
The Star Wars saga taps into a deep yearning to explore the unknown—especially the untouched regions of outer space. But getting to space is still a challenge. Fortunately, you don't have to jump on a rocket to begin exploring the skies above you.
Become an astrophotographer—it's out of this world!

We recently sat down with two staff members at The Children's Museum who are amateur astrophotographers. You can read our conversation here and learn about how you can get started in the world of astrophotography.
Why are some stars bright and others dim?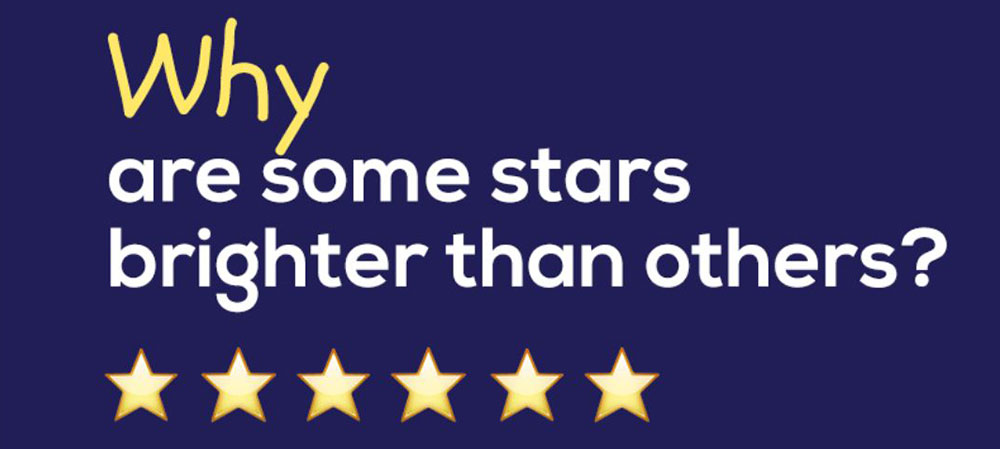 Have you ever wondered why some stars in the sky are brighter than others? In our Never Stop Asking Why series, we helped answer that question.
Make your own contellation viewer
Science Educator Don shares how you can make your own constellation viewer so you can study the stars during the day. You can find all of the instructions here.
That's no moon...
...it's an (International) Space Station!
After this brief tour of Beyond Spaceship Earth, plan trip to The Children's Museum so you can experience the full exhibit in all of its grandeur.
May the Fourth be with you!
We hope you have a totally wizard day as you celebrate all things Star Wars with us. Just don't find yourself herding nerfs. We hear they can make you look rather scruffy-looking.