Science Educator Becky Wolfe shows you how you can grow a new plant buddy at home with supplies that you can easily get. Gather the materials below and get ready for a science project you can obbserve for days to come!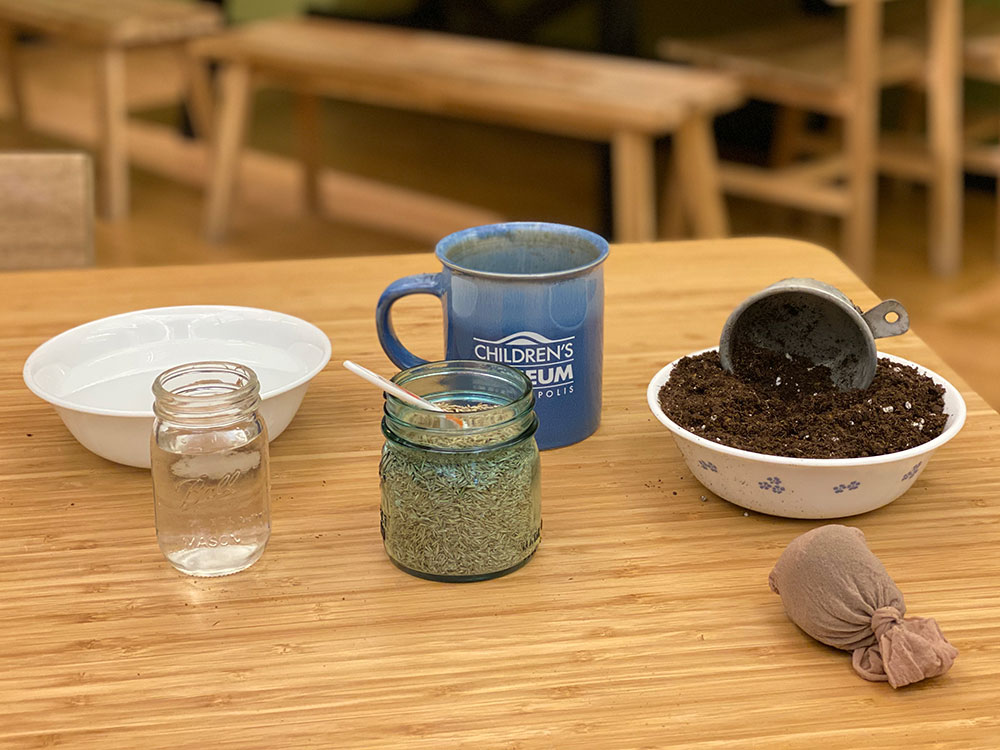 Materials:
Potting soil
Small jar—a jelly jar works great
Grass seed
Water
A cup
Old tights or pantyhose
Process:
Cut the tights or pantyhose approximately 6 inches from the toe.
Stretch the tights over the top of your cup. Make sure the toe is down inside the cup.
Add 2 teaspoons of grass seed into the tights.
Add approximately 1/2 cup of potting soil to the tights. Push the soil down into the tights.
Remove the tights from the cup, making sure the grass seeds and soil are at the bottom of the tights.
Tie the tights. Make sure you leave a tail.
You can decorate your new grass head if you'd like.
Dunk the grass head into a bowl of water so the tail and the very bottom of the head gets wet.
Add a little bit of water to your small jar.
Set your grass head on top of the jar.
There you go! Your new grass head buddy is ready to grow some hair!
Share your grass heads with us by using the #TCMatHome hashtag!