Life as a farmer takes a lot of scientific work. In the Farm area of Dow AgroSciences ScienceWorks, you can explore the kind of testing and obstacles farmers have to take on every day!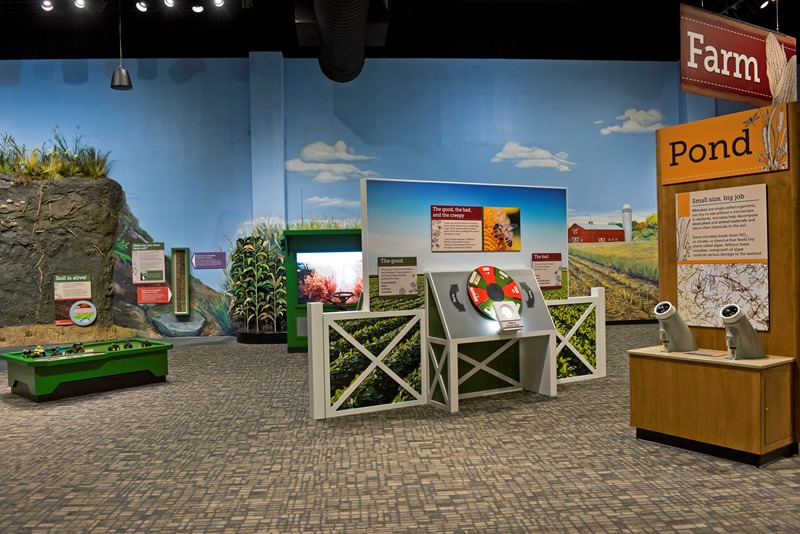 Participate in tasks on the farm—all while under the roof of the museum:
Seeds Needs - Read the seed packets, then match crops to their particular soil and water needs. Discover all the benefits of soil management.
Sick Tomato Greenhouse - Examine a series of sick tomato plants and use your observations to digitally consult an "ag extension agent" and decide the next steps to reviving the plants.
Bug Sweeping - Try your hand at being an entomologist (insect scientist), and count the crop-damaging insects in a digital game.
Combine Cab Pretend Play - See how a farmer uses GPS to navigate soil amendment and chemical applications by taking a pretend-spin in a John Deere combine cab.
On the Farm, you can maximize the yield in no time! Be a 21st century farmer in ScienceWorks! No over-alls necessary.
The reinvention of ScienceWorks is made possible by the generous support of Dow AgroSciences through The Dow Chemical Company Foundation.