The Force is with you, young padawan. But you are not a Jedi yet. Continue your training by following in the footsteps of Master Yoda. Click here to print out and color your own set of Yoda ears.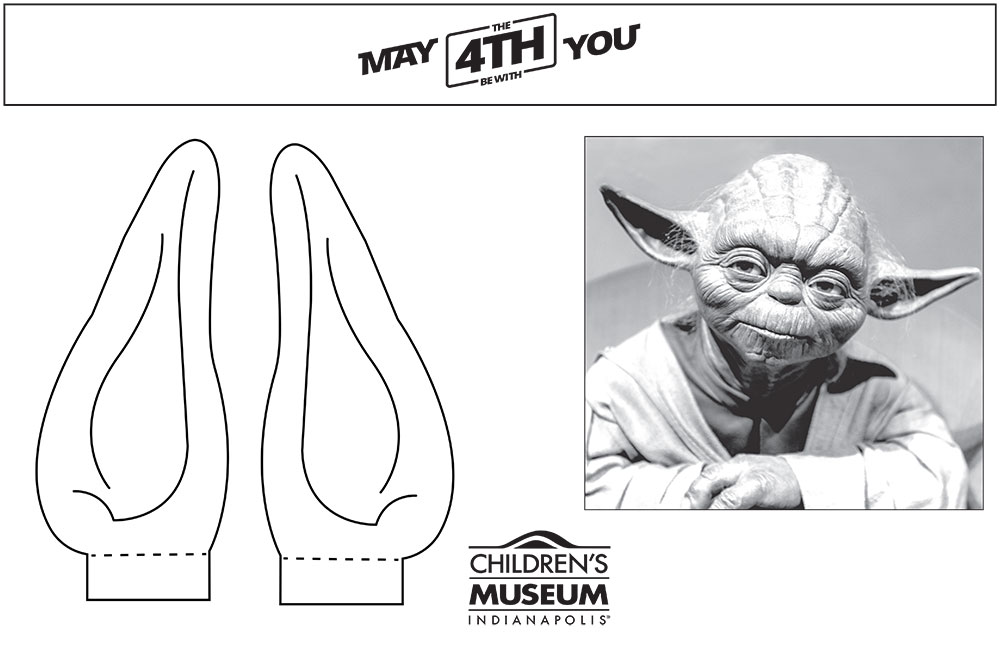 After you've put on his ears, challenge your family to try talking like Yoda throughout the day. Here are some of his famous movie quotes.
OK...OK...Master Yoda doesn't want you to give it a try. Try not. Do. Or do not. There is no try.
Things Yoda Says:
"Use your feelings, Obi-Wan, and find him you will."
"Already know you that which you need."
"When nine hundred years old you reach, look as good, you will not, hmmm?"
"At an end your rule is, and not short enough it was!"
"Not if anything to say about it I have!"
"Through the Force, things you will see. Other places. The future…the past."
"The dark side clouds everything. Impossible to see the future is."
"Size matters not. Look at me. Judge me by my size, do you? Hmm?"
Don't forget to share your Star Wars Day activities by using #TCMAtHome on social media!