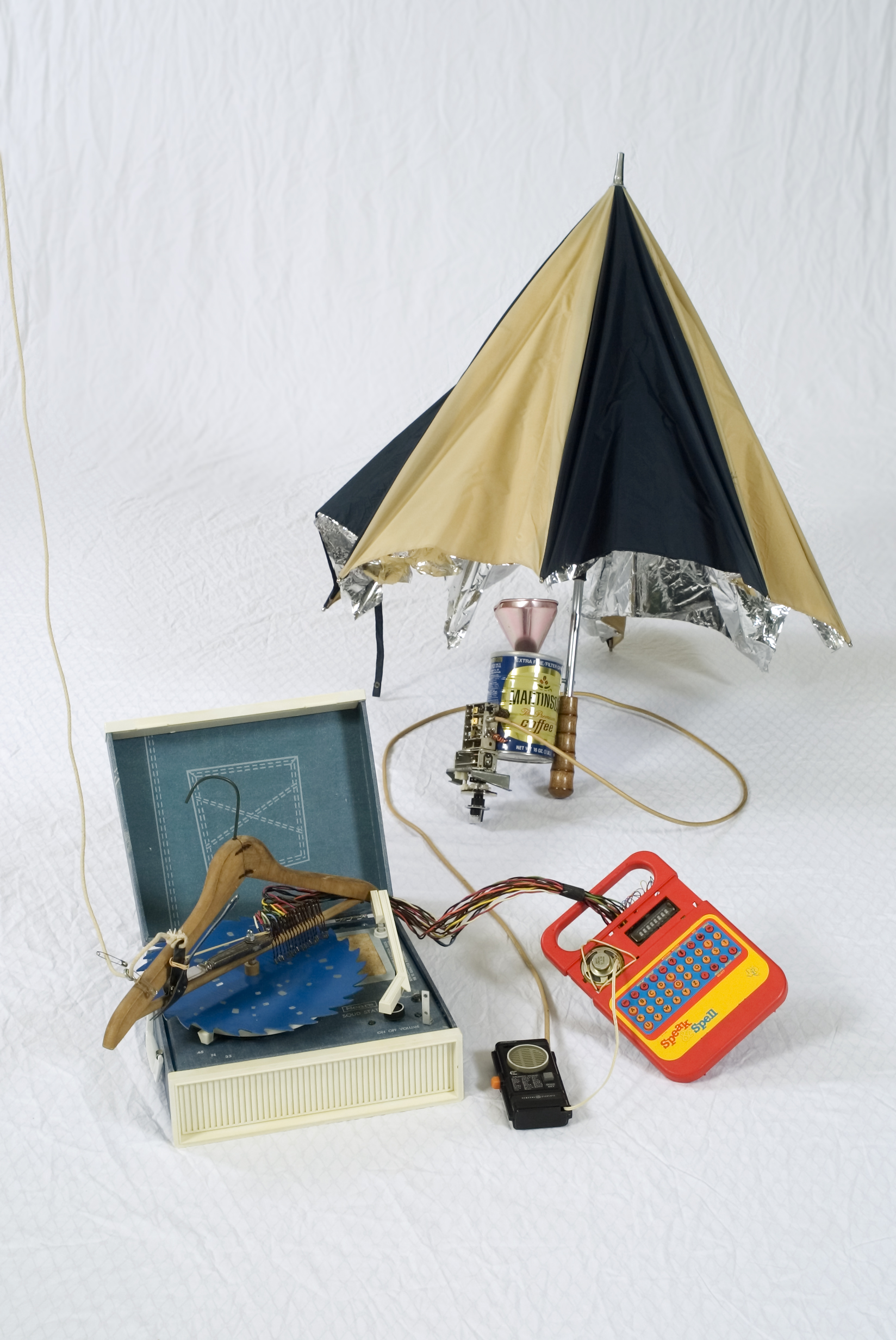 Here's the story behind the E.T. communicator, as told by our Archivist and Registrar, Jennifer Noffze, who is always on the hunt for funky finds in the Children's Museum collection!
"E.T." was a popular 1982 movie directed by Steven Spielberg about a "gentle, long-fingered alien" who is accidentally stranded on earth with one goal—to return home. He is befriended by 10-year old Elliott and Elliott's brother and sister. In the movie, Elliott helps E.T. build a device so that E.T. can "phone home." Spielberg enlisted the help of Henry Feinberg to make the device out of everyday materials and make sure that it looked believable. Feinberg made this reproduction in 1983.
One easily recognizable component of the Communicator for those who grew up in the 1980s is the Speak & Spell. Created in 1978 by Texas Instruments, this electronic device was an educational game designed to help children learn how to spell and pronounce words correctly. The Speak & Spell was followed by the Speak & Read and Speak & Math games. The Speak & Spell was featured in Toy Story and Toy Story 2 (where the character is a game device named "Mr. Spell).
Looking for more? Go behind the scenes in The Children's Museum's collection when you check out the full blog category.