By Prof. Phil Manning, Children's Museum Paleontologist-in-Residence
There's a saying they have about the weather out here in Wyoming. I believe it has been said about Indiana weather, too: "If you don't like the weather, just wait five minutes. It will change." Our experience in the 2019 dig season of Mission Jurassic seems to have proven that point. On some days, we have gone from blue skies with 90°F temperatures to severe thunderstorms with temperatures in the 50s. There are other mornings when we wake up to newly snow-capped mountains. Some days, the skies are blue and wide open. On other days, the sky is hanging so low that it feels like you could graze your head on it.
Dangerous skies and roads
The team takes storms very seriously. In addition to the heavy rain, we have encountered hail, the threat of tornadoes, and lightning strikes. Lightning is particularly concerning. Locals have shared that lightning fatalities are not uncommon here. When there's the threat of lightning, we seek cover in our vehicles immediately.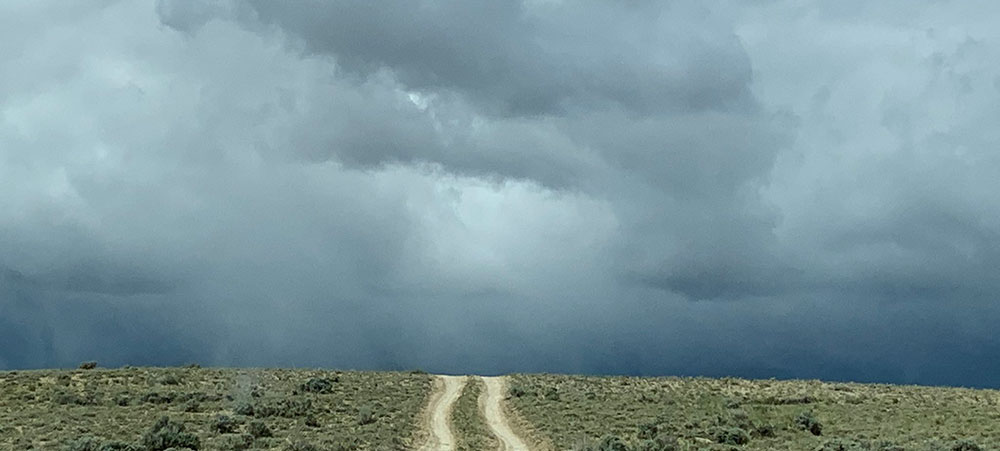 The weather doesn't just threaten us from the sky. It also impacts us on the ground. With rain comes copious amounts of mud. Roads here are rather treacherous to begin with. They're even worse when there's heavy rain—they become stickier than a stick. And that raises too much of a risk of our vehicles getting stuck on the way to or from the dig sites.
Predicting the weather
The weather here changes quickly. We do our best to predict the weather so we can leave well ahead of the rains. We don't want to be trapped in a storm with the roads washed out. Some days we feel like meteorologists as much as we do paleontologists!
The dig site sits within a basin, basically surrounded by mountains. This makes the weather patterns unusual. The dig site's weather could come from the southwest, the west, or the northwest,making the weather especially difficult to predict.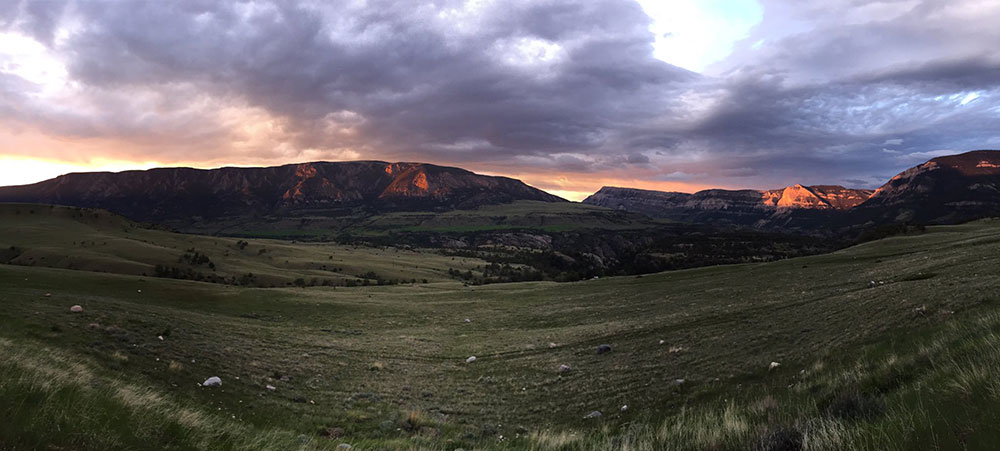 We track the weather in a lot of different ways.
Visually—we look at the direction where the clouds are coming from and follow the directions of the clouds.
Audibly—The moment we hear thunder, we get everyone off-site. It's better to be safe than sorry.
Radar—Dr. Victoria Egerton does her best to keep track of the weather by using multiple radar apps on her phone. They show four different radar patterns at any one time and help us predict where the weather is coming from and where it's heading.
The weather is a teammate
All of this is part of site work. The weather can be painfully frustrating. But we have to remember that this unpredictable weather is also extraordinarily helpful.
Over thousands of years, the weather has slowly exposed these bones—bones which have been around for approximately 150 million years. It's a result of this unpredictable weather system that we see so much bone at the surface.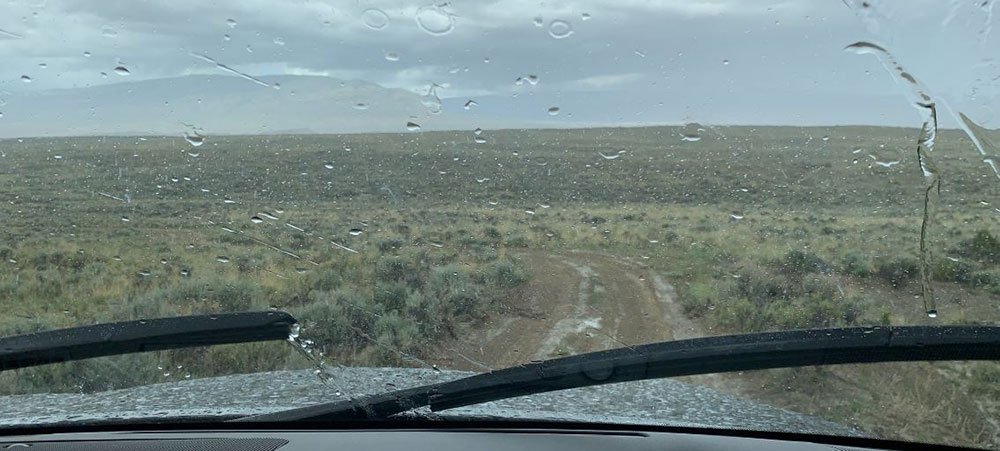 Sometimes the rain can provide an immediate benefit. You never know if the next storm is going to whittle away enough earth to expose a hidden bone to be found the next time we visit the site, as we are finding during our current Mission Jurassic dig.
So "How's the weather out there?" I'm glad you asked. We have this strange relationship with the weather in Wyoming. It can be unpredictable and dangerous. But in the end, it can be a helpful teammate.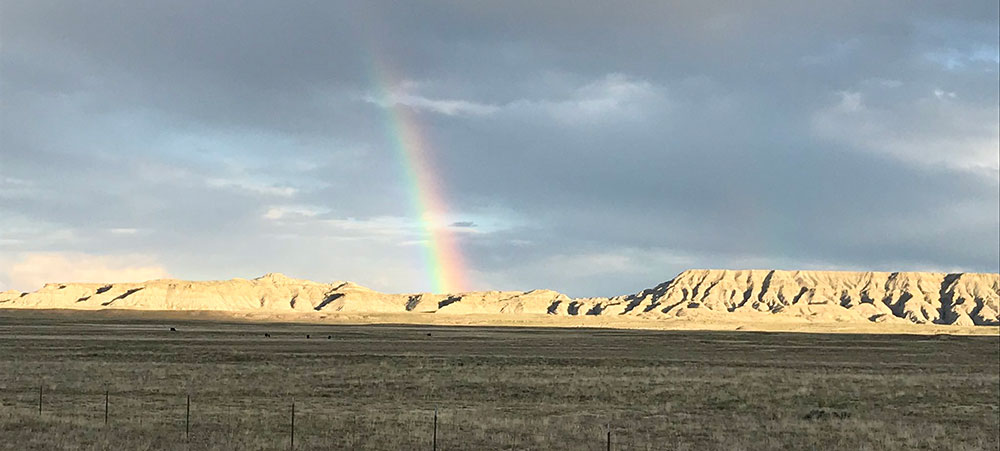 ---
Stay up to date!
Don't miss a moment of the 2019 Mission Jurassic dig! Follow the museum's Extraordinary Scientists-in-Residence, Prof. Phil Manning (@DrPhilManning) and Dr. Victoria Egerton (@DrVEgerton) for up-to-the-moment information from the dig site!
Mission Jurassic is a $27.5-million project that will be brought to life through the generosity of donors. Donate now on our website, or for extraordinary naming opportunities check out our Mission Jurassic Field Guide or contact Amy Kwas at 317-334-4608 or AKwas@childrensmuseum.org.