Engineering is the use of science and math to design or make things to solve a problem.
Engineers are everywhere! They build and create machines, structures, and other items like bridges, robots, rockets, light switches, and even tennis rackets! Try your hand at structural engineering with this sweet Gumdrop Challenge.
What you will need:

10 Gumdrops
20 Toothpicks
1 Large hardcover book
Optional: paper plate as a working surface
Instructions:
Using 10 gumdrops and 20 toothpicks, design a structure that can hold the weight of a large book.
Celebrate failure—it's part of the engineering process! Learn from each attempt and try again.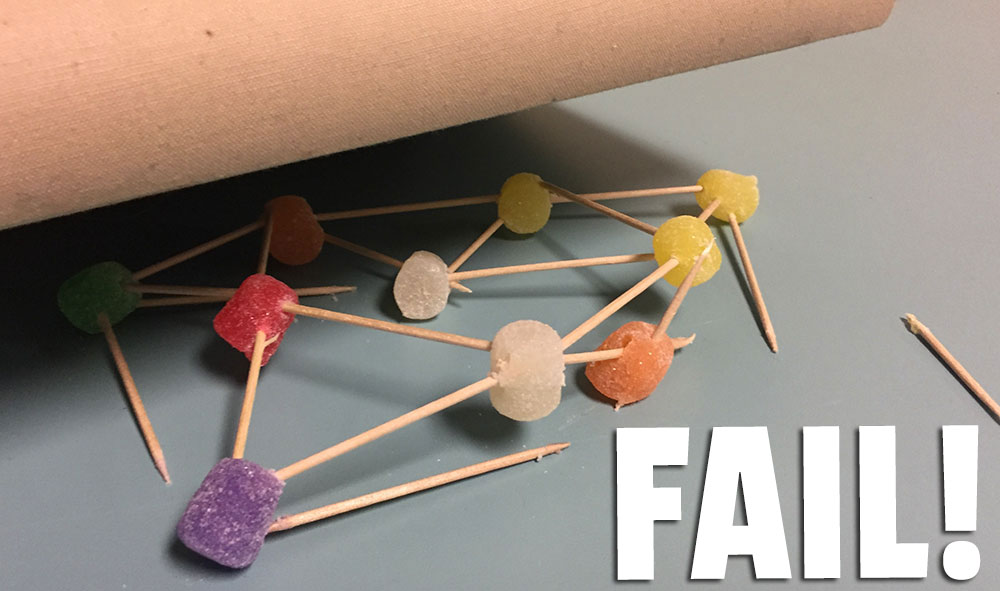 Adaptations:
For younger engineers, try these adaptations:

increase the number of gumdrops and toothpicks
Use a lighter book

For older engineers, consider these additional challenges:

Adding a time limit
Requiring it to be a certain height off the table
Creating multiple designs that work
Encourage them to use as little supplies as possible
Clues:
Triangles are strong
Large bases hold more weight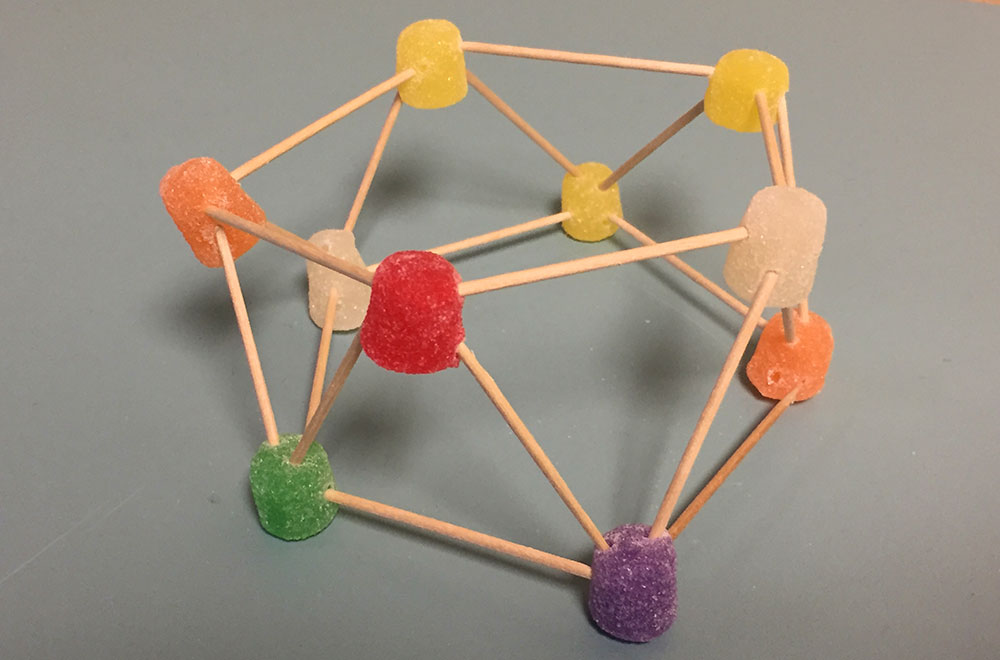 Share your structural engineering successes (and failures) with us by using #TCMatHome on social media!