The leaves have turned. The air is crisp and cool. Pumpkins adorn every porch. Little ghouls and goblins are roaming the streets. If you're not careful, you might even find a beast that goes bump in the night. All of this adds up to one thing—Halloween is right around the corner!
In anticipation of the Halloween season, our Guild Witches put in a lot of hours to create The Children's Museum Guild's Annual Haunted House. With all of the blood, sweat, and tears that goes into the nation's oldest operating Haunted House, our Witches work up quite the appetite and they've become quite the Halloween treet experts over the years! We've gathered a few of their favorite recipes that you can make at home!
We think they're fa-BOO-lous. Give them a try...if you dare!
Our favorite DIY Halloween treats
Creepy Cupcakes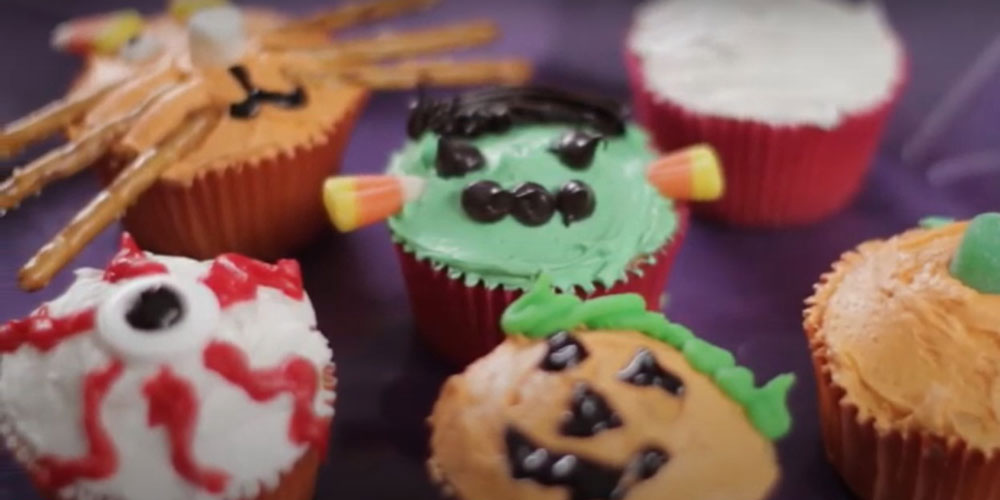 No lizard tongues here! Learn how to make these sweet treats—six different ways! Here's some quick tips to make your own creepy cupcakes.
Brain Peppers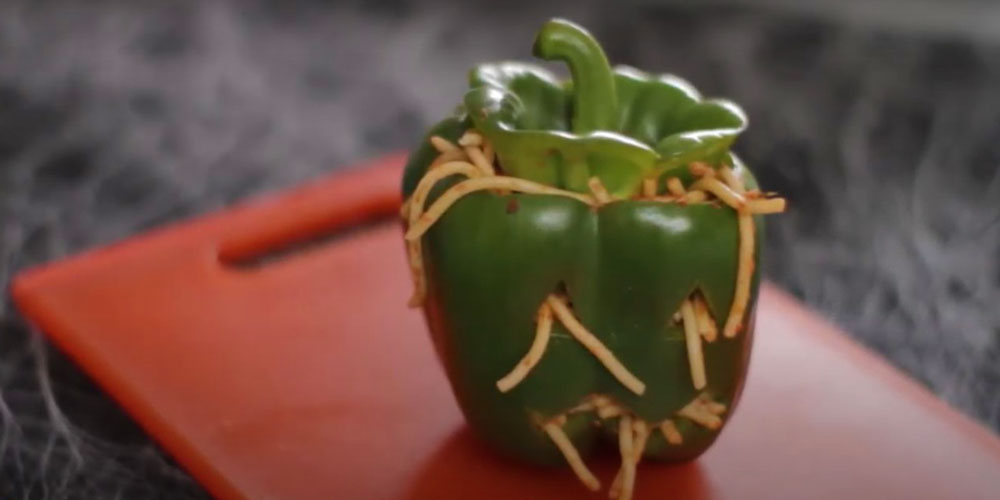 Ooey, gooey, squishy brain...peppers? This creepy and creative appetizer will carve a grin you can't erase! Get the recipe.
Mummy Hot Dogs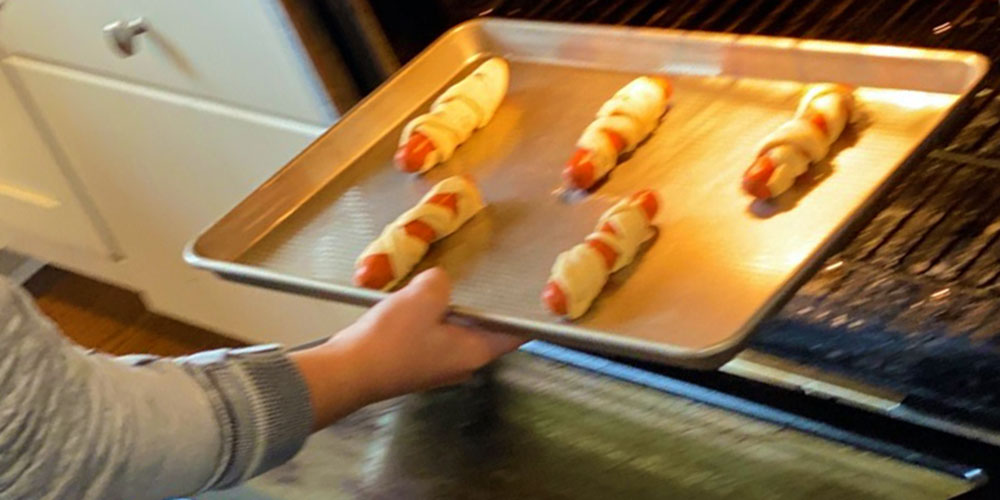 Looking for an easy and yummy afternoon snack? Unwind with these Mummy Hot Dogs. Here's how to make them.
Candy Corn Dip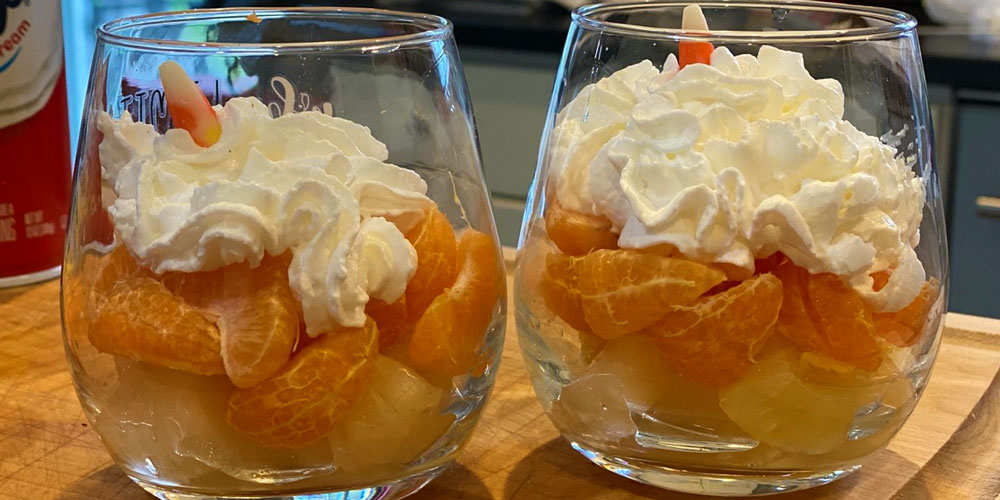 This an easy snack with just a touch of sweetness to celebrate the Halloween season! Give it a try!
Apple Monsters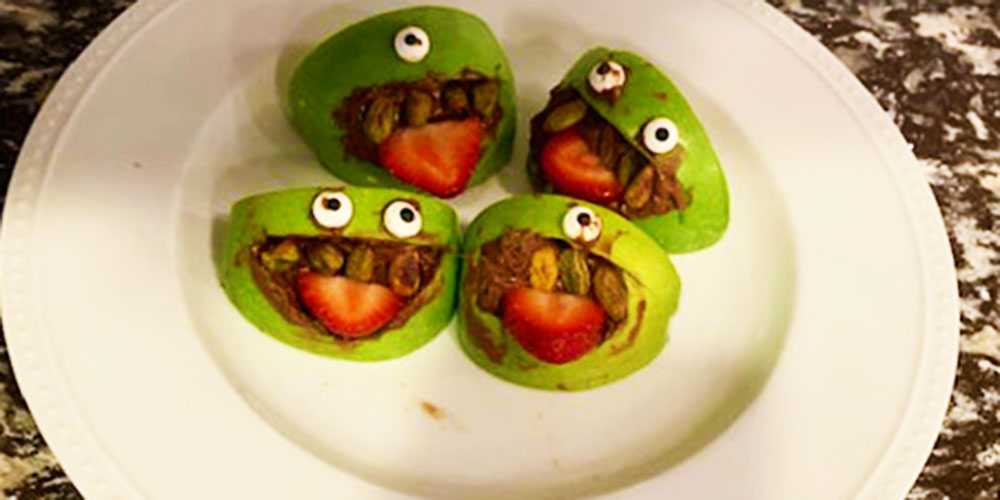 These adorable creepy and scary and absolutely not cute at all Apple Monsters are the perfect afternoon treat! Learn how to make them.
Cemetery Pudding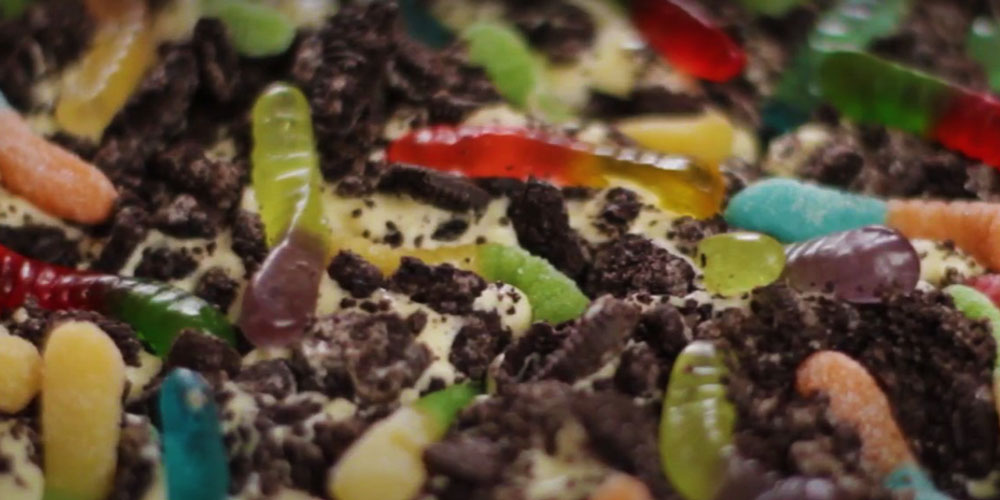 Pudding from six-feet-under doesn't sound very appetizing, but the Guild Witches make it work! Bury yourself in this tasty Halloween-inspired snack. Dig in!
Strawberry Ghosts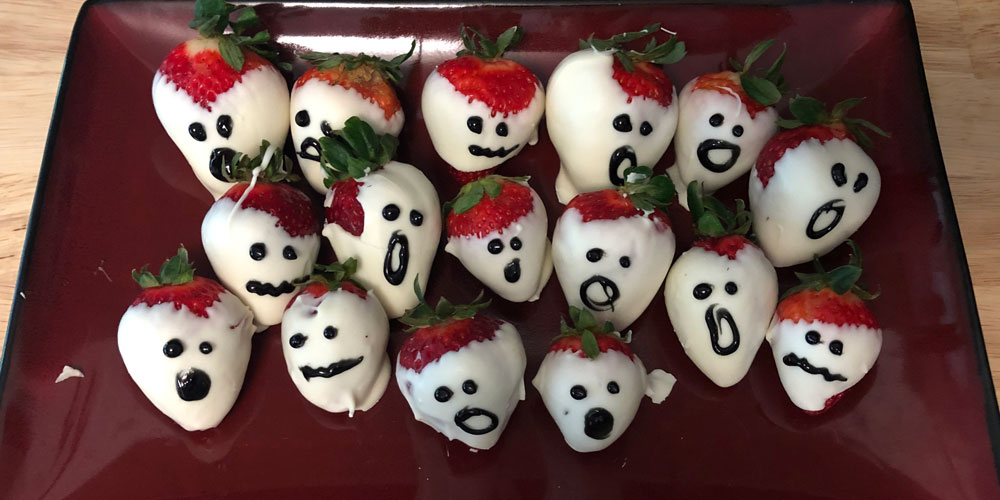 Say "Boo" to this fun and easy Halloween creation! Click here to get started.
One-Eyed Monsters
These One-Eyed Monsters will make your ghouls howl with delight. Check out the recipe.
Witches Fingers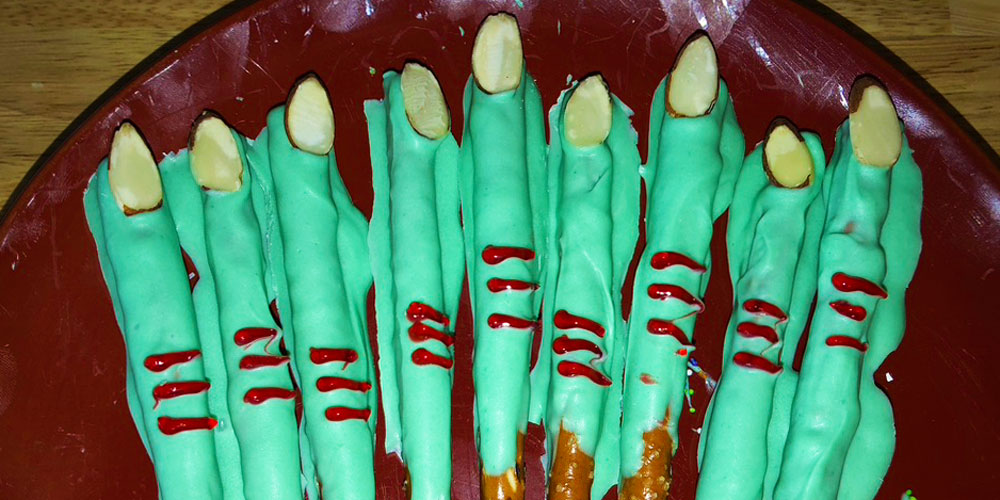 You don't need a cauldron to make these Witches' Fingers. In fact, you don't even need a witch! Find out how to make these eerie treats here.
Frankenstein's Monster Dip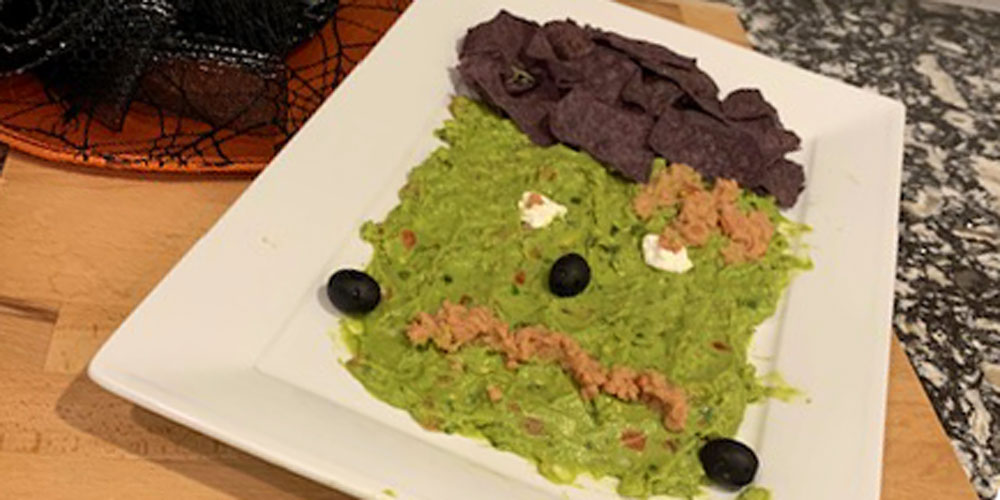 Power up for your Halloween adventures with a guacamole snack! Here's how you can use an avocado to create a freaky Frankenstein's Monster.
Guacamole Bats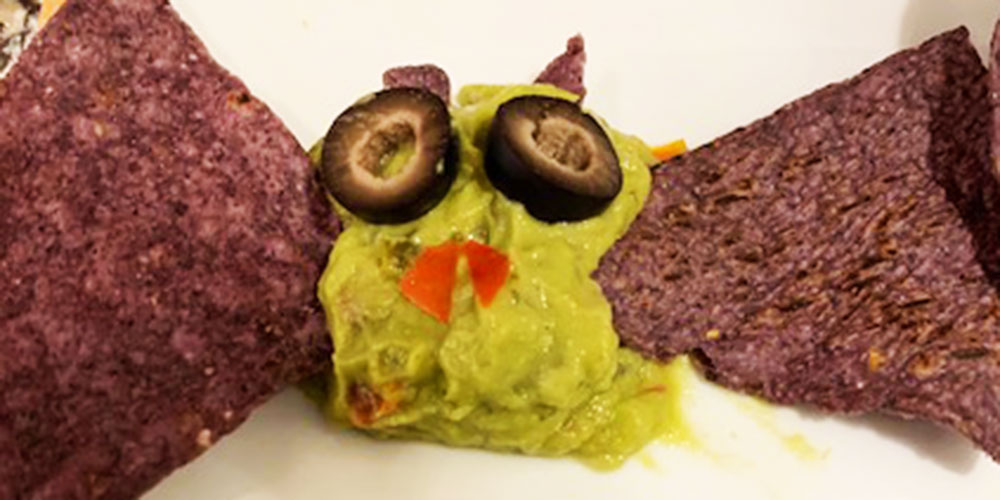 Holy guacamole! It's a bat! Here's how you can get some guacamole bats in your belly.
BOOnanas and Clementine Pumpkins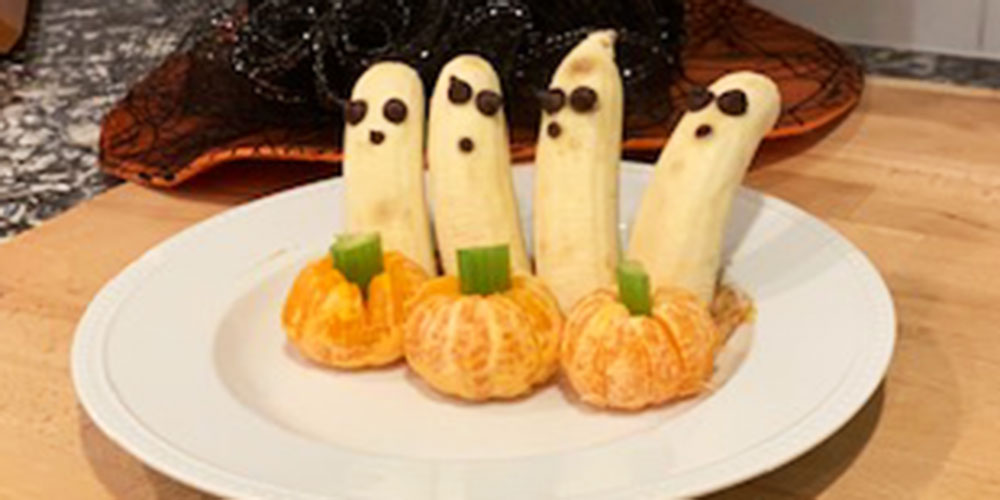 You'll have a ghoulishly good time making (and eating) these BOOnanas and Clementine Pumpkins! Give them a try!
Mummy Pizzas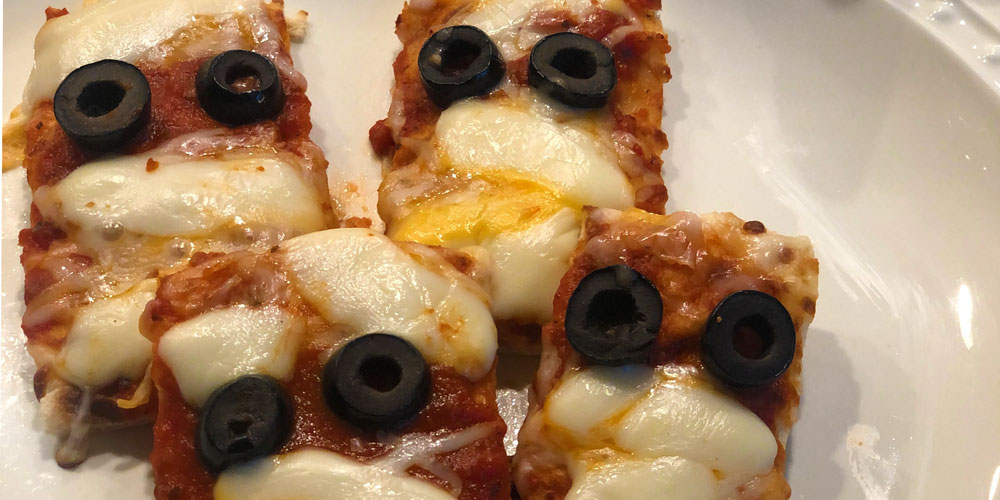 No gauze necessary for these ooey, gooey mummies. We've wrapped up the recipe here.
Monster Mix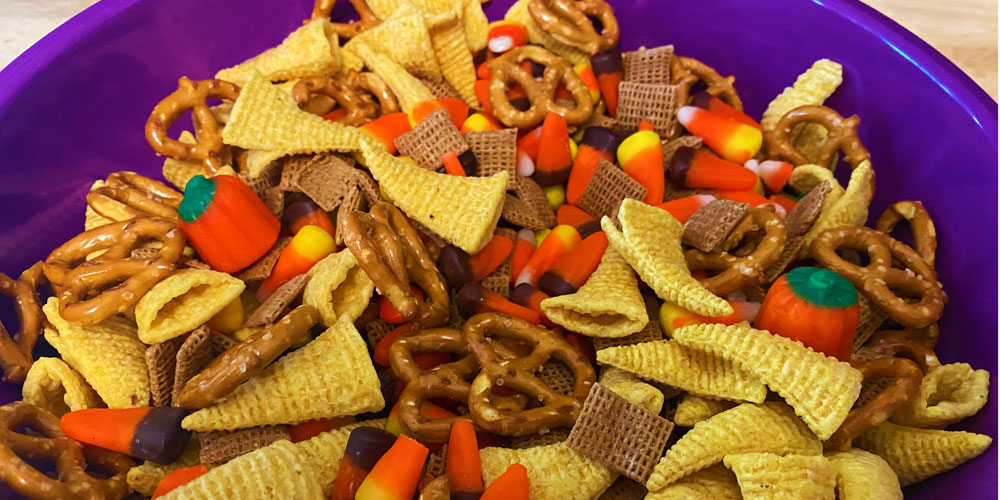 Looking for a Halloween snack late at night? Monster Mix won't give you a fright! Here's what you need.
Witches Broomsticks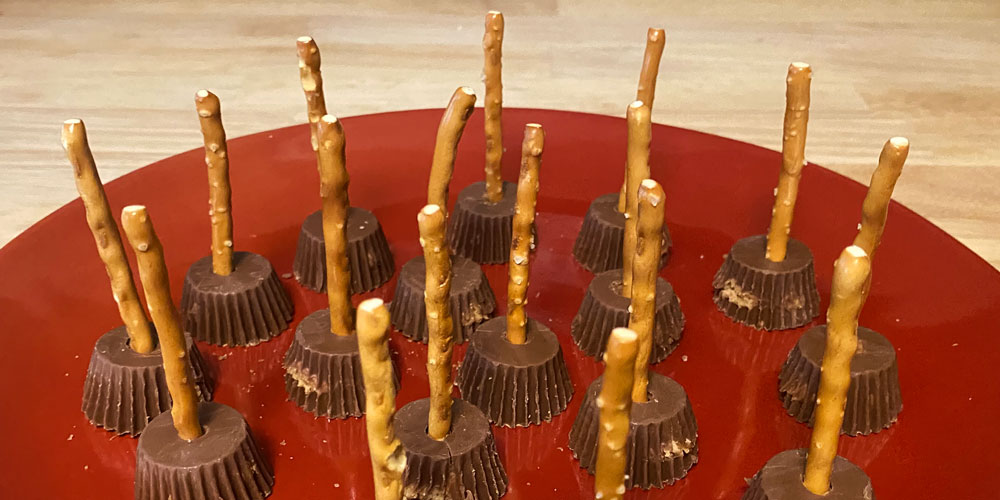 Try this super-easy idea. But be careful! All of these Witches' Broomsticks will just fly right into your mouth if you don't watch out.
Oreo Spiders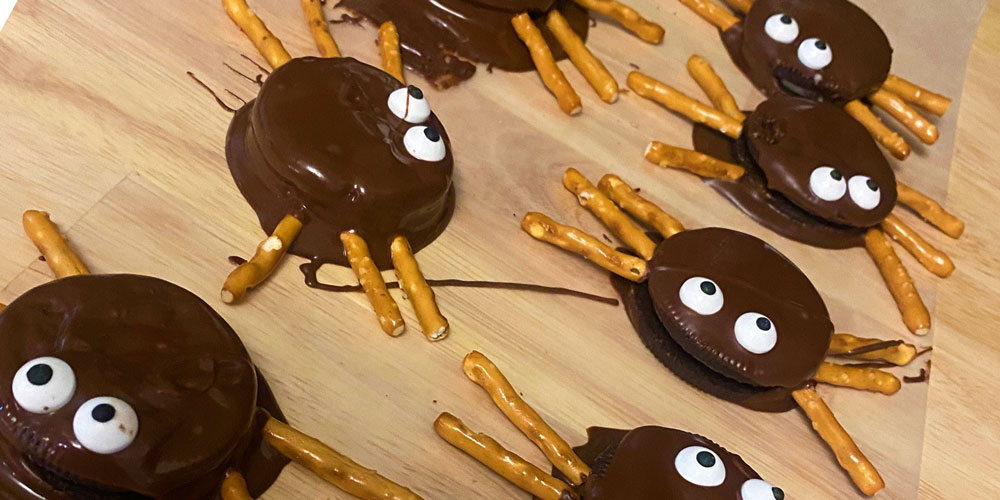 No web necessary for these creepy-crawly treats. Find out how to make them here.
Happy Hallow-eating!
Our Guild Witches hope you have an enchanted time making our favorite Halloween treats. And be sure to get your tickets to The Children's Museum Guid's Annual Haunted House this year!