Say "Boo" to this fun and easy Halloween creation—Strawberry Ghosts!
Ingredients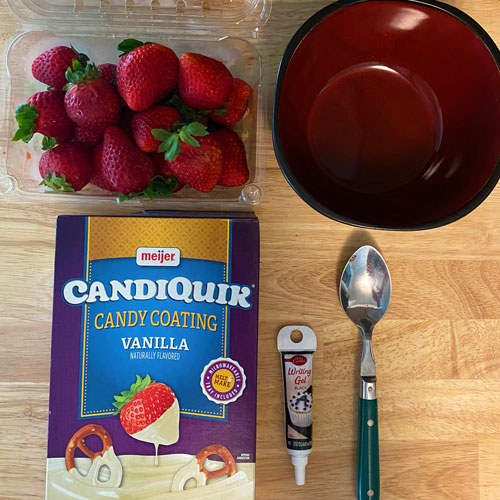 Strawberries
White baking chocolate (or almond bark)
Black gel icing
Process
1. Melt your chocolate in microwave safe bowl 1–2 minutes, depending on packaging directions. Stir until smooth and melted with a spoon.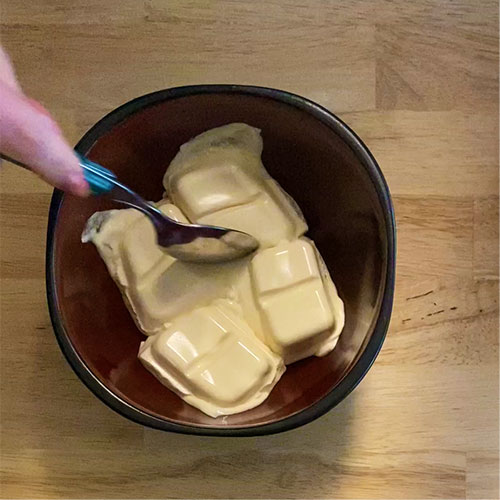 2. Hold strawberry and dip in the chocolate. For full coverage, use spoon to drip over the strawberry. Leave the tops on your strawberries.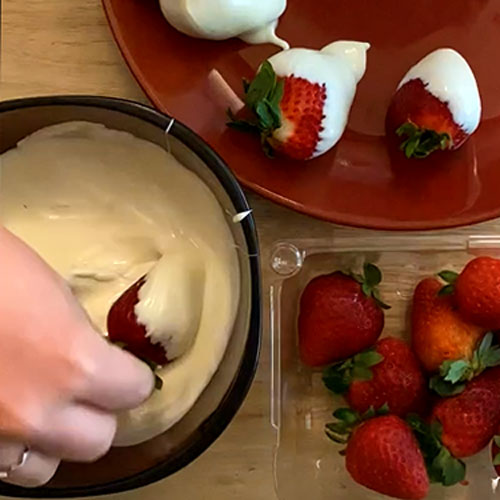 3. Set on parchment paper or on a plate.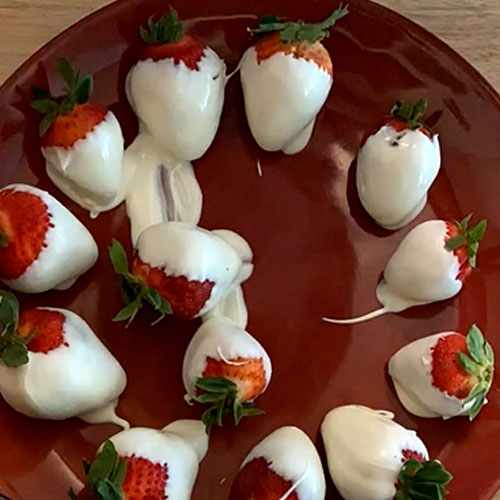 4. Once all are coated put into fridge for about 20 minutes.
5. Remove from fridge. Draw ghost faces using the black gel icing.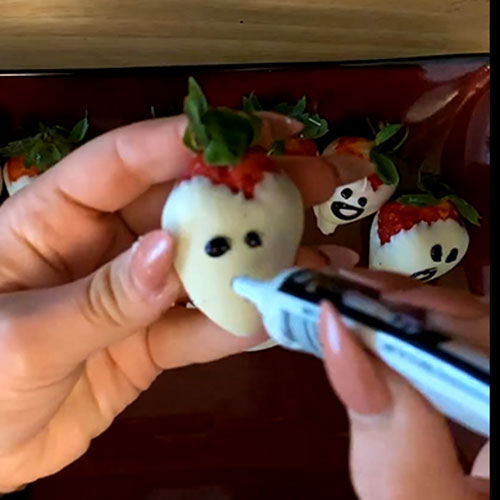 You can eat your strawberry ghosts right away, or put back into the fridge to serve later!
BOO!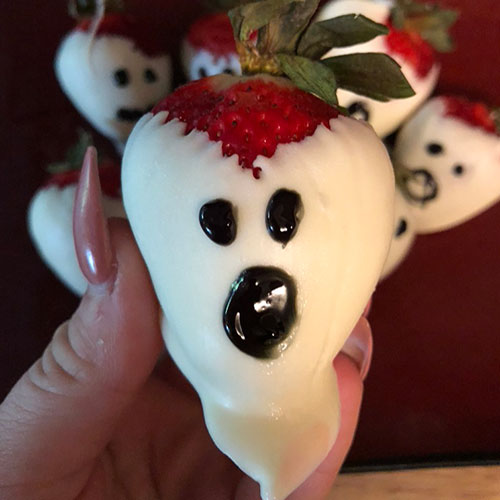 Looking for more hauntingly good Halloween treats? Check out Our Favorite Halloween Treats on the blog and then get your tickets to The Children's Museum Guild's Annual Haunted House!