Looking for a super-easy Halloween snack? Give these Witches' Broomsticks a try. Our Guild Witches would like to warn you that a whole batch of these tasty treats might just fly right into your mouth if you're not careful!
Ingredients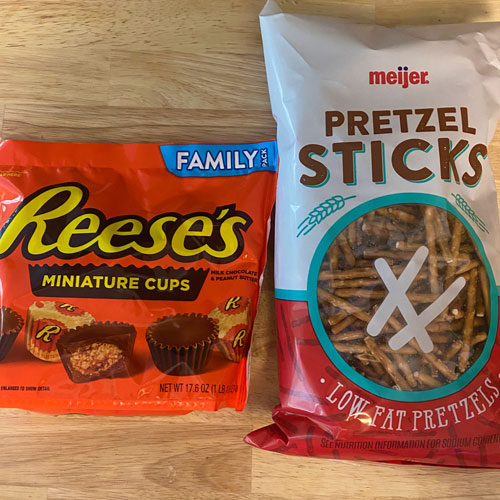 Mini Reese's cups, shareable size
Mini pretzel rods
Process
Unwrap Reese's and put them upside down on a plate. About 15–20 should fit on the plate.
2. Pour out the same amount of pretzel sticks on the counter next to the plate.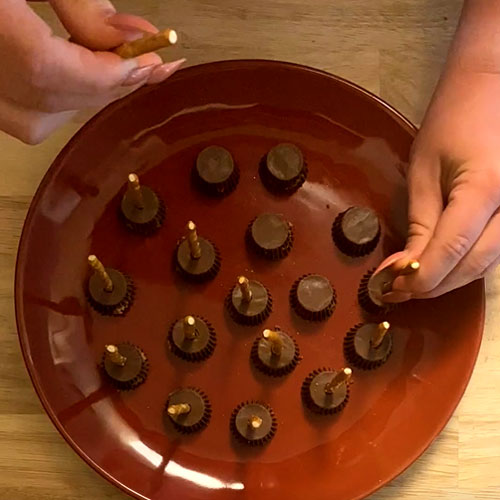 3. Stick the pretzel stick in the center of the upside down Reese's. Don't push too hard or else you'll go right through! Do just enough so that it sticks in.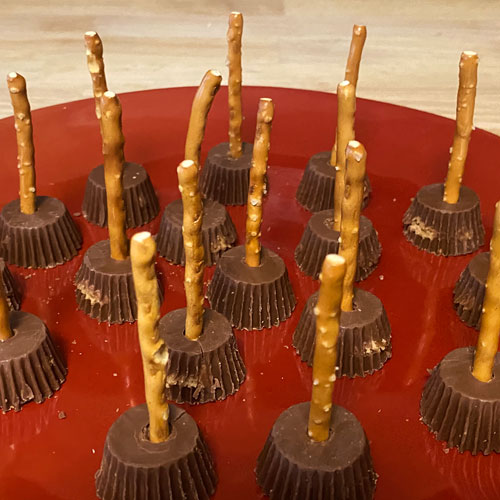 There you have it, Witches' Broomsticks to fly right into your tummy!
Looking for more Halloween treat magic? Check out Our Favorite Halloween Treats on the blog. Don't forget to get your tickets to The Children's Museum Guild's Annual Haunted House!