Have you ever wondered if The Children's Museum is a fun place for big kids (10-year-olds and up) to visit? We believe it's the perfect place to visit for kids 10 and up, so we put together this itinerary of spots your big kid won't want to miss!
This itinerary begins at the Welcome Center and takes you through every section of the museum. Of course, you're welcome to stop and explore other exhibits as you make your way through our 7.5 acre outdoor sports wonderland and five floors of fun!
Stop 1: Say "Hi!" to Bumblebee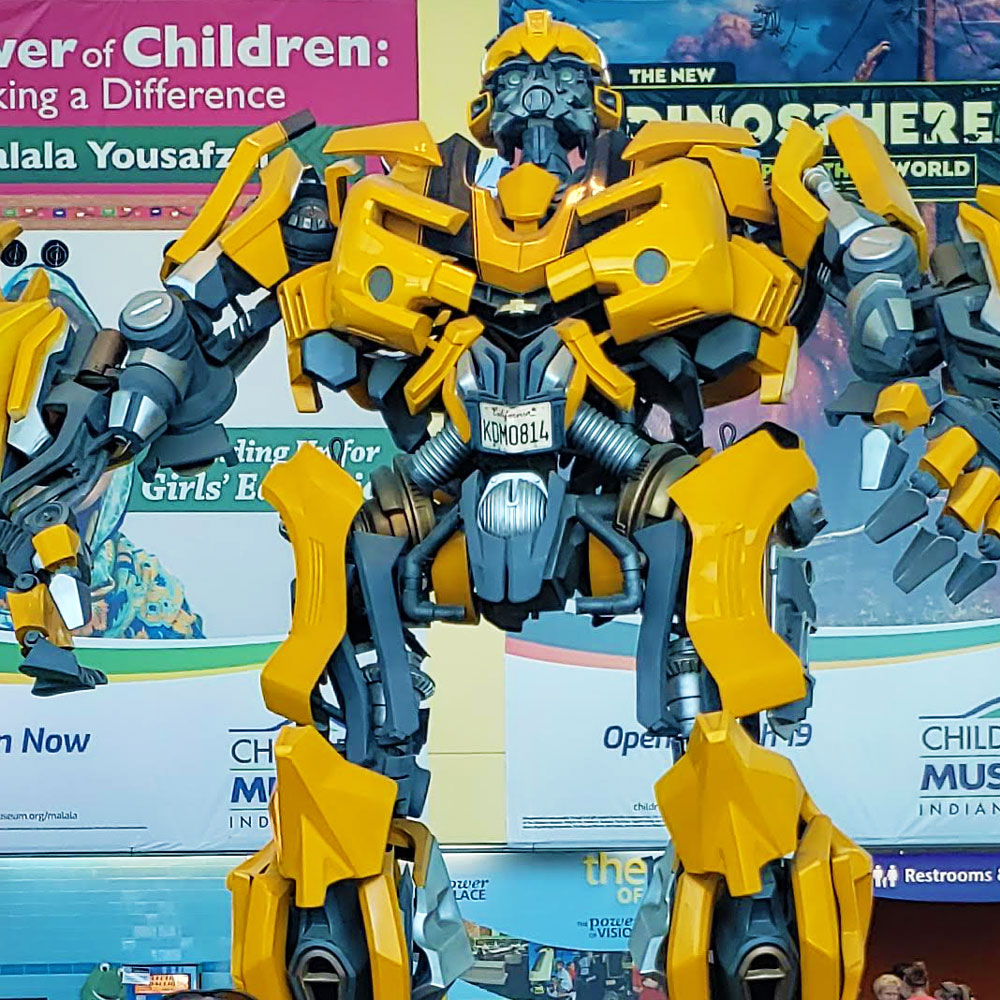 Your favorite Autobot, Bumblebee, stands ready as you enter The Children's Museum. He's 17 feet tall, weighs a ton, and was originally a prop in the 2007 movie Transformers!
Location: Welcome Center (Level 1)
Stop 2: Swing for the fences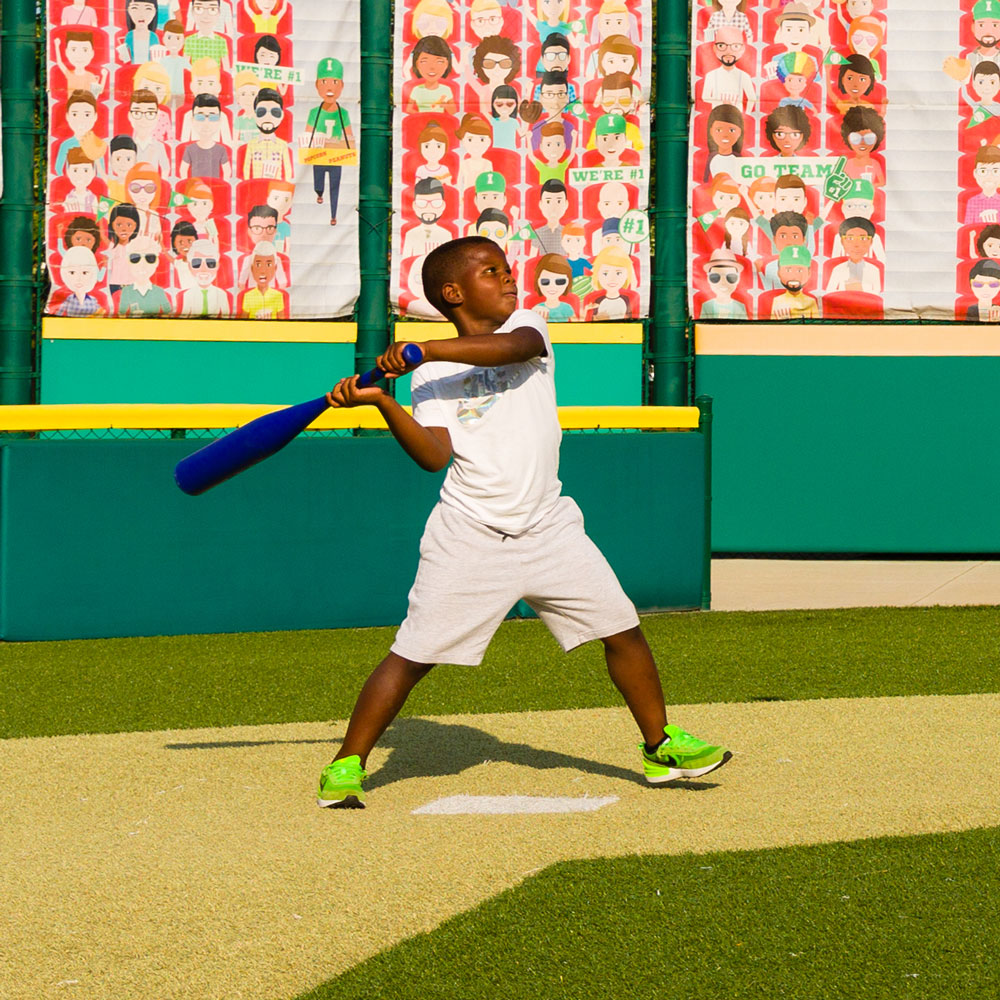 Take the field in a sports wonderland that brings smiles to kids (and kids-at-heart) of all ages. Whether you're a family full of rookies or a crew of All-Stars, you'll have a blast as you keep score in smiles on and off the field.
Location: Wiese Baseball Experience in the Riley Children's Health Sports Legends Experience®—this experience is both seasonal (open March–October) and weather-dependent
Stop 3: Stand among giants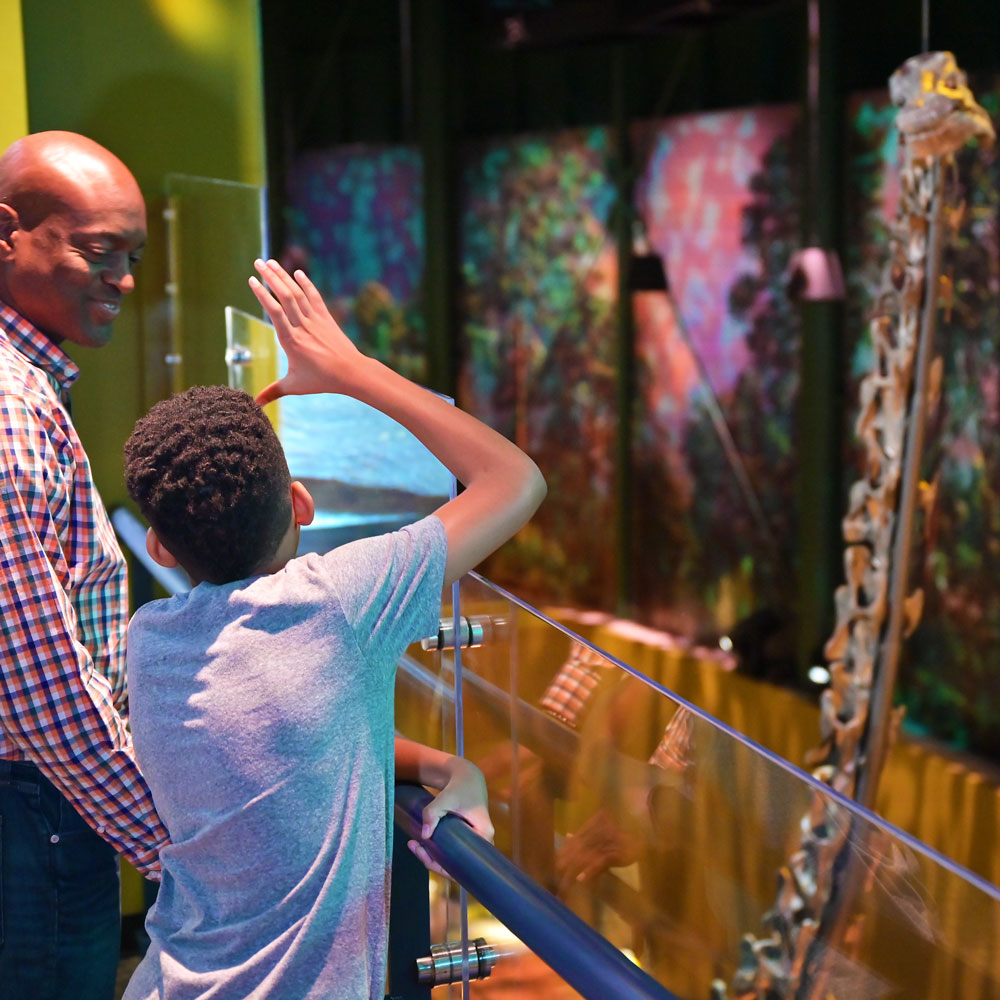 Dinosphere® is an unforgettable, immersive experience. Go toe-to-toe with a ferocious T. rex. Stand face-to-face with a gigantic sauropod. Have a staring contest with a sea creature that has eye sockets the size of a dinner plate.
Location: Dinosphere® (Level 1)
Pro tip: Check the web calendar for a list of free, live, interactive programs that will elevate your museum experience. Save them to your personal itenerary and have your own schedule ready when you arrive!

Please note that this feature is for planning purposes only. Adding the program to your personal schedule does not register you for that day's programming.
Stop 4: Design a dino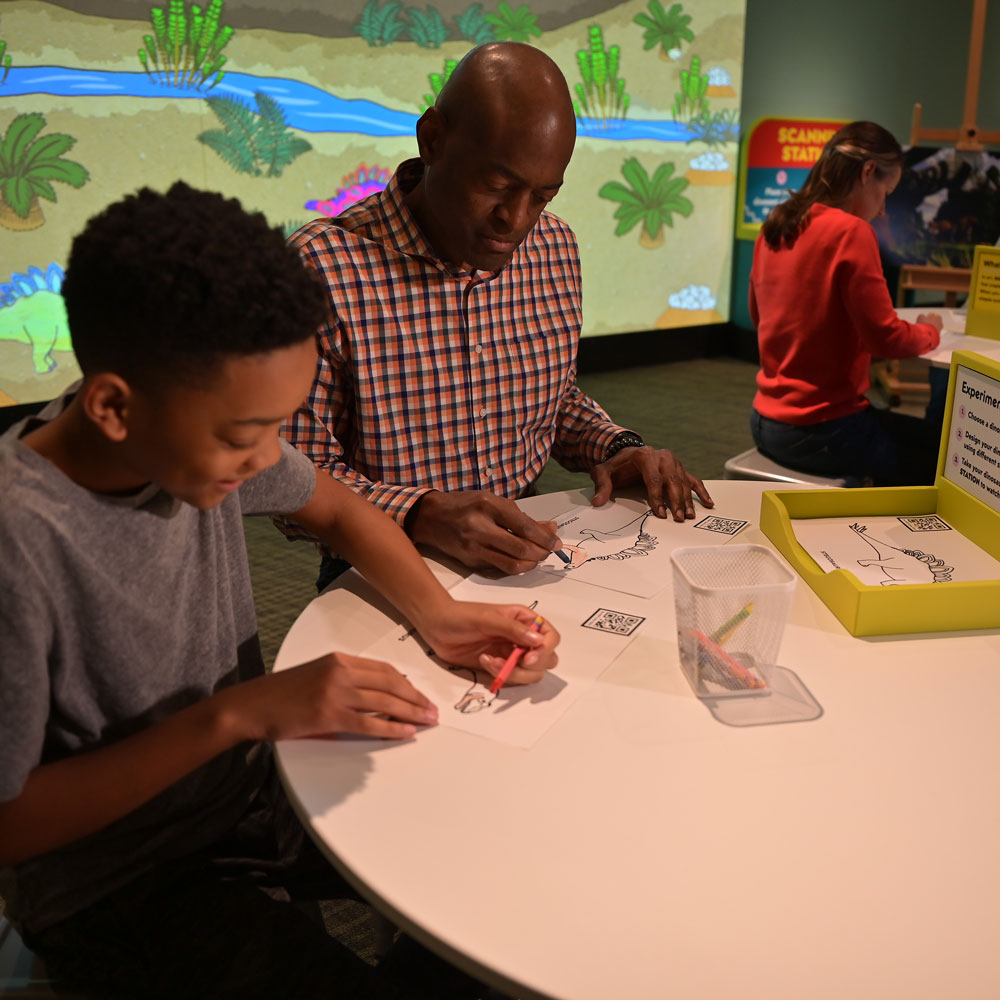 Get creative and pair science with art as you try your hand at being a paleo artist. Complete a dino egg sculpture. Make your own Day in the Life of a Dinosaur comic. Color a dinosaur and watch it come to life on a giant screen!
Location: Dinosphere Art Lab (Level 2)
Bonus stop: Crack the case with the Mystery Inc. gang
SCOOBY-DOO™ and the rest of the Mystery Inc. gang have another mystery on their hands—and they need your help. Can you meddling kids (and grown-ups, too) help solve the case of the jewel-thieving ghost?

Location: SCOOBY-DOO!™ Mansion Mayhem (Level 2)—through Jan. 22, 2023
Stop 5: Talk to an archaeologist

You'll find three different archaeological experiences in National Geographic Treasures of the Earth. There's a working archaeology lab near Captain Kidd's shipwreck. You can talk to real archaeologists working on real shipwreck artifacts.
Location: National Geographic Treasures of the Earth (Lower Level)
Stop 6: Boldly go…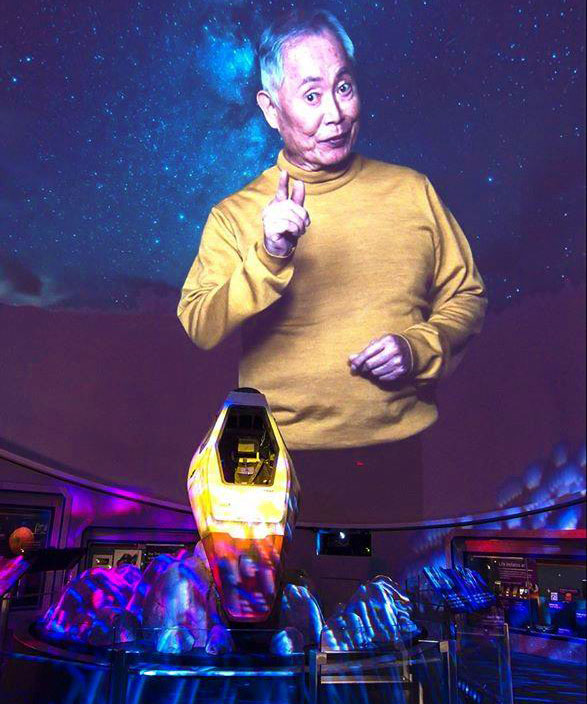 See the escape pod movie prop used in the 2016 film Star Trek: Beyond. Mr. Sulu himself, George Takei, provided the voice for this multimedia experience, The Future is Here—How Sci-fi Becomes Reality.
This multimedia experience is presented regularly throughout the day. Check the web calendar for times.
Location: Schaefer Planetarium and Space Object Theater inside Beyond Spaceship Earth (Lower Level)
Stop 7: Explore Greek family life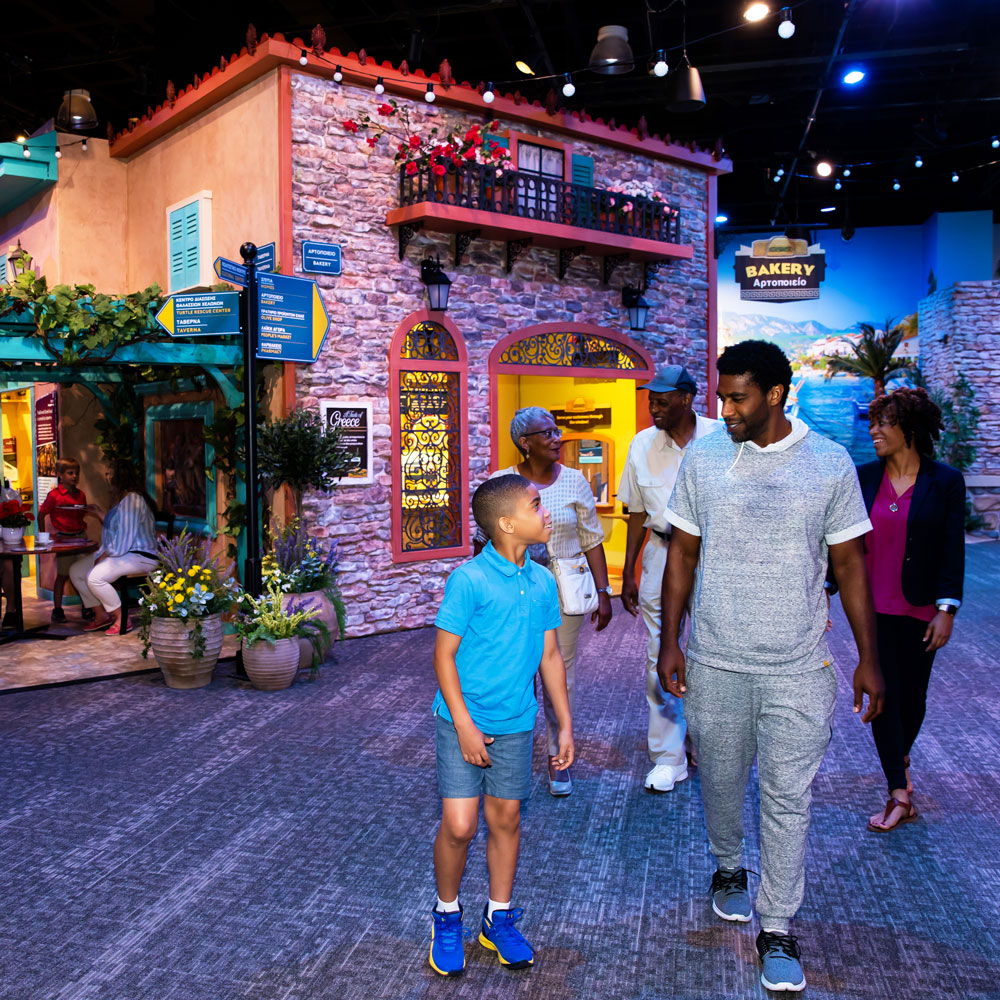 Get to know families in Athens and Corinth, Greece. Learn a Greek dance (check the web calendar for times). Gather in the courtyard and discover the unique Greek night life.
Location: Take Me There:® Greece (Level 2)
Stop 8: Be inspired to make a difference
Ignite a passion for changing the world around you by exploring the stories of four extraordinary children: Anne Frank, Ruby Bridges, Ryan White, and Malala Yousafzai.
Location: The Power of Children: Making a Difference® (Level 3)
Stop 9: Engineer your own water system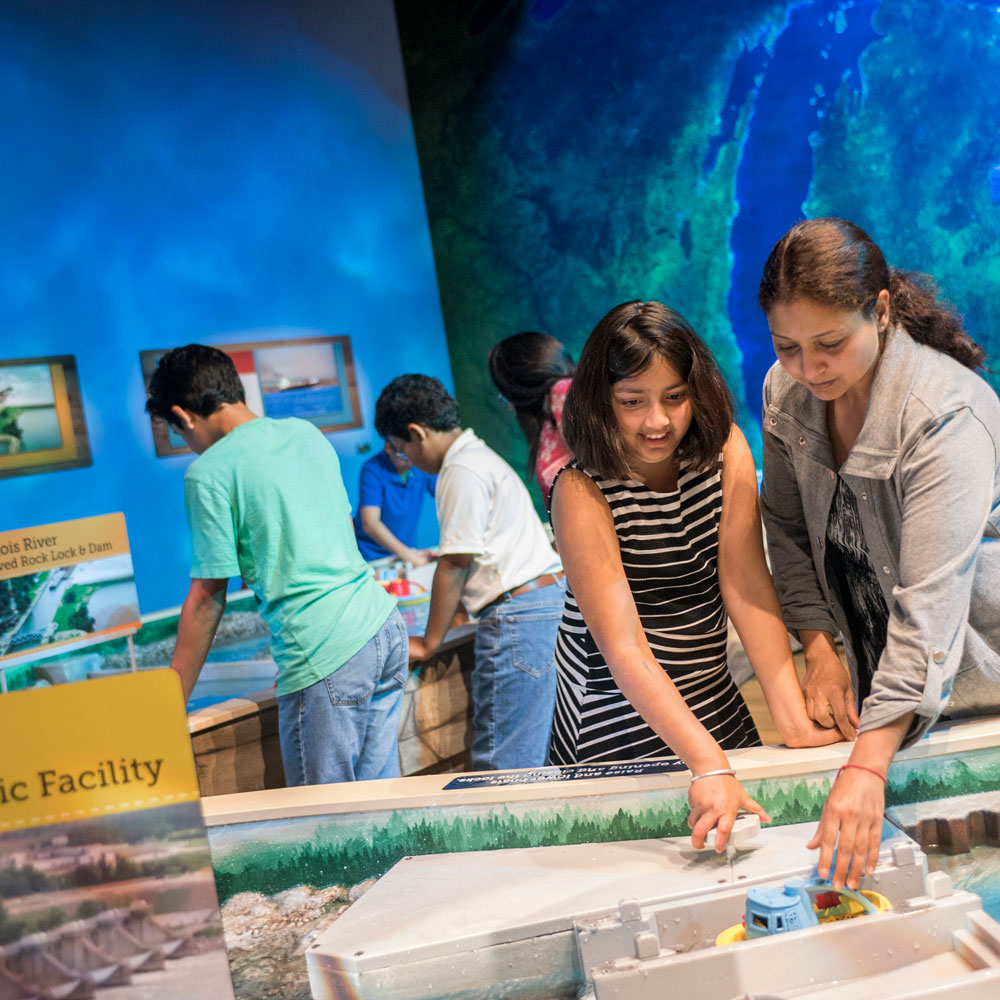 Understand how we clean and manage water, and engineer your own water system to help transport materials, create energy, and prevent flooding from the Great Lakes all the way to the Mississippi Delta in the fan-favorite Water Table. Then, try your hand at being a biologist, geologist, engineer, chemist, meteorologist, naturalist, or a farmer!
Pro tip: The Corteva Agriscience STEMLab, located inside Corteva Agrisciences Scienceworks, has a day full of live, interactive, and educational programming that your big kid will love! You can find all of the STEMLab programs here.
Location: Corteva Agrisciences ScienceWorks (Level 4)
Stop 10: Go 'round and 'round the Carousel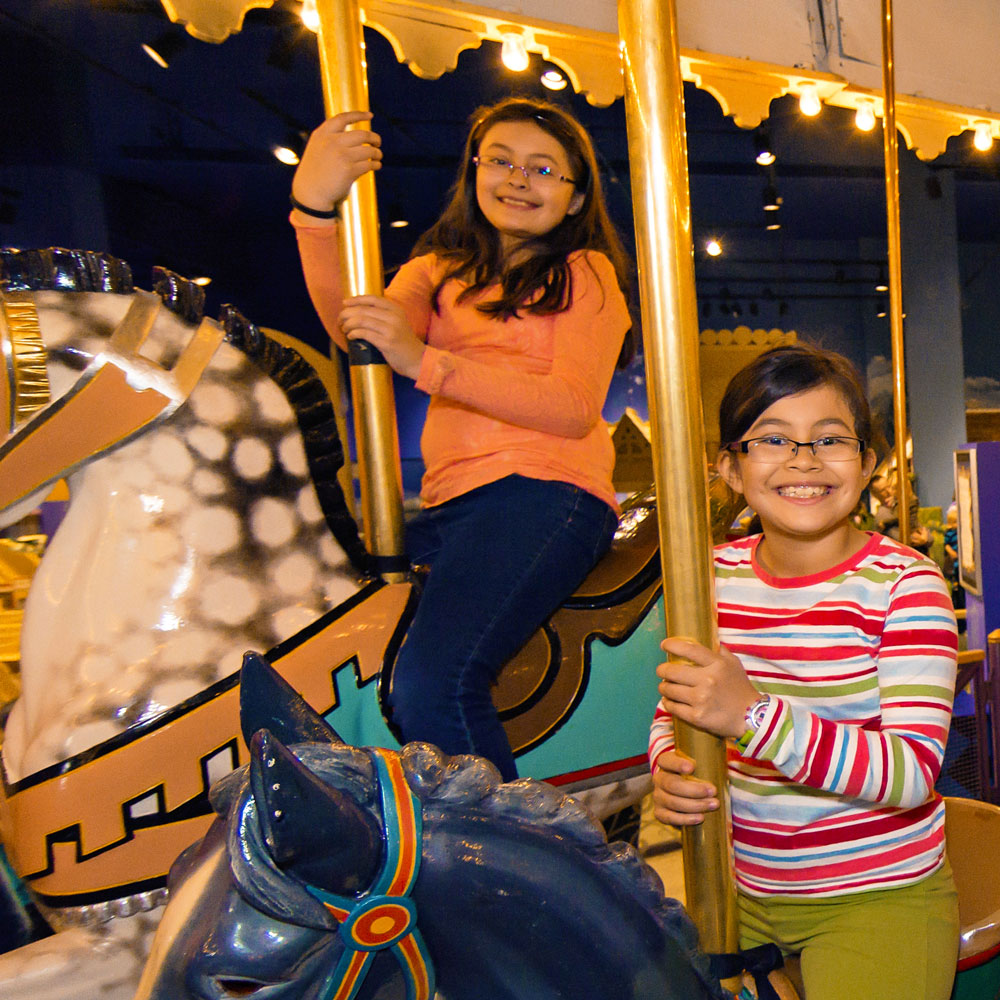 The Carousel is the largest artifact in the museum's collection! Carousel rides are free to members and kids under 2; nonmember cost is $1 per ride. There's a token machine at the front of the Carousel line.
Location: Carousel Wishes & Dreams (Level 4)
End the day with a parade!
Every day at The Children's Museum ends with a parade led by our beloved mascot, Rex! Meet on Level 4 at 4:45 and march down the museum ramp in the End of Day Parade! Don't forget to stop by The Museum Store on your way out. It's open a little later so you have plenty of time to buy a souvenir!
What are you waiting for? Get your tickets and start planning your visit with your big kid today!