Have you heard? The biggest and best children's museum has been taken over by Pokémon! The Children's Museum is also the site of a whopping ten PokéStops, and the most extraordinary Pokémon Gym in Indy—the monumental Chihuly sculpture, Fireworks of Glass! Now you and your family can come to the museum to experience everything the augmented reality game, Pokémon Go, has to offer! (Still not sure what this Pokémon Go thing is all about? We thought our busy parents would appreciate this article that explains the phenomenon in less than 400 words.)
What better place for families to safely play Pokémon Go than the world's largest children's museum? At The Children's Museum, every exhibit incorporates inter-generational memory sharing. And around here, we love tying nostalgic pop culture to family learning opportunities. From classic superheroes and comics to Transformers and Hot Wheels, now Pokémon has become a kind of pop-up virtual exhibit here at The Children's Museum! You may be a 30-something who played Pokémon on your 90s-era Game Boy, or perhaps you honed your Pokémon trainer skills with the Trading Card Game. Maybe you see your 10-year-old kiddo play the sixth generation of Pokémon on their Nintendo 3DS. No matter your age, memories of Pokémon span generations.
Now your family and friends can work together to catch 'em all at The Children's Museum, surrounded by extraordinary exhibits! There are plenty of Pokémon inside the museum as well as on the museum's grounds outside. We encourage families to come, play, catch, and share all the Pokémon you find. Send us your screengrabs using the #atTCM hashtag on Twitter and Instagram! So far we've spotted Pikachu, Jigglypuff, and even the super-rare Snorlax. You never know who you may catch!
Here are a few of our favorite catches so far—even our mascot Rex is getting in on the action!
See that box of Goldfish Crackers? Neither do Spearow or Bucky…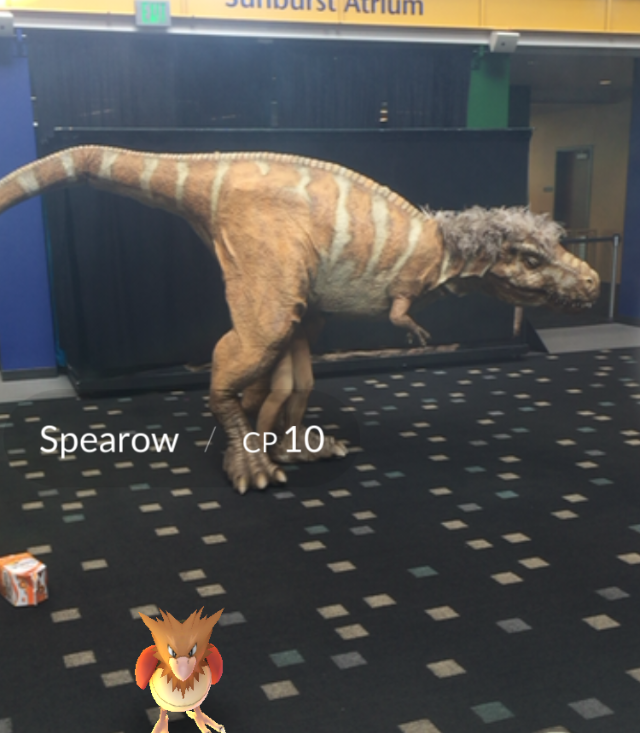 Rex is helping the Weedle make it outside to its natural habitat.
The Skywalk is the perfect place for Pidgey to fly!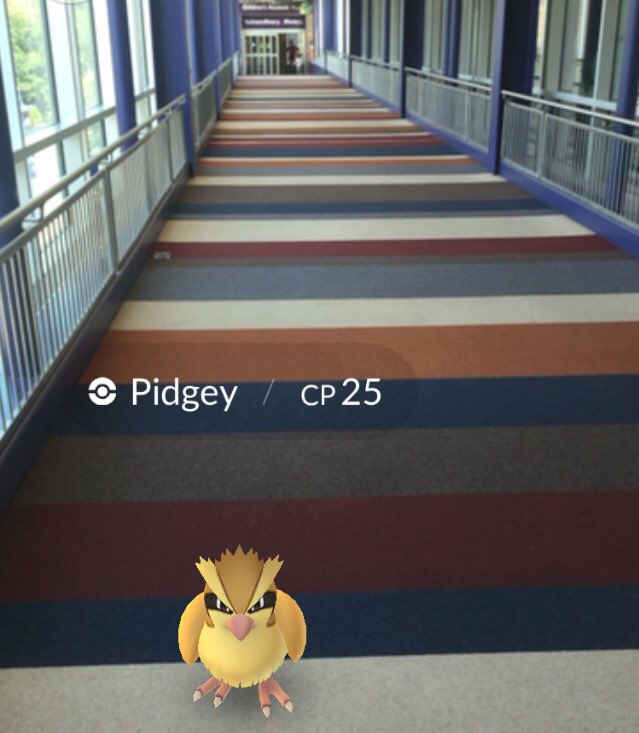 What?! A Rattata just darted out of the elevator! Catch it, Rex!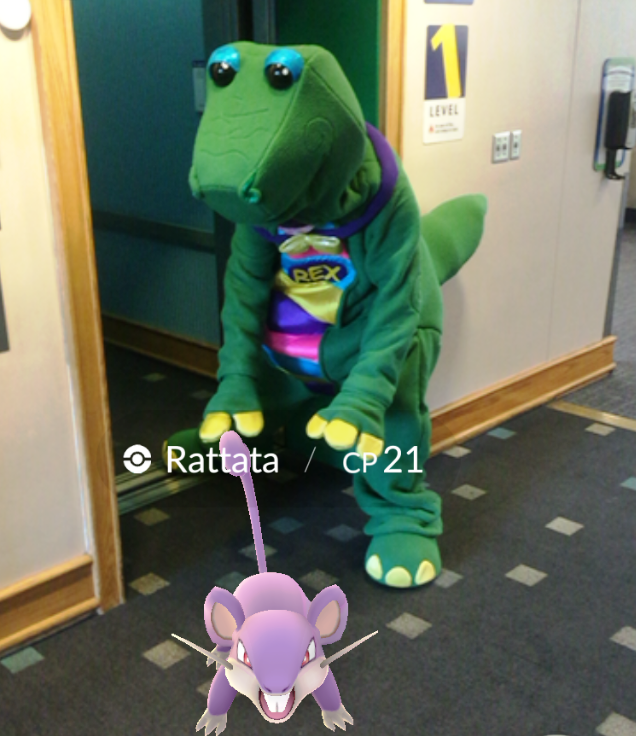 Spearow is preparing for training at the Pokémon Gym—at Fireworks of Glass!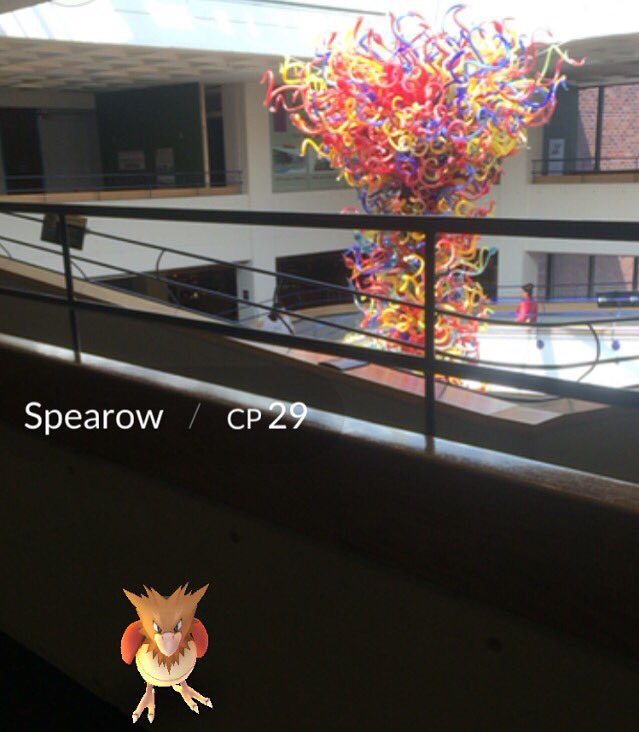 Sometimes, Rex can get a little batty at The Children's Museum.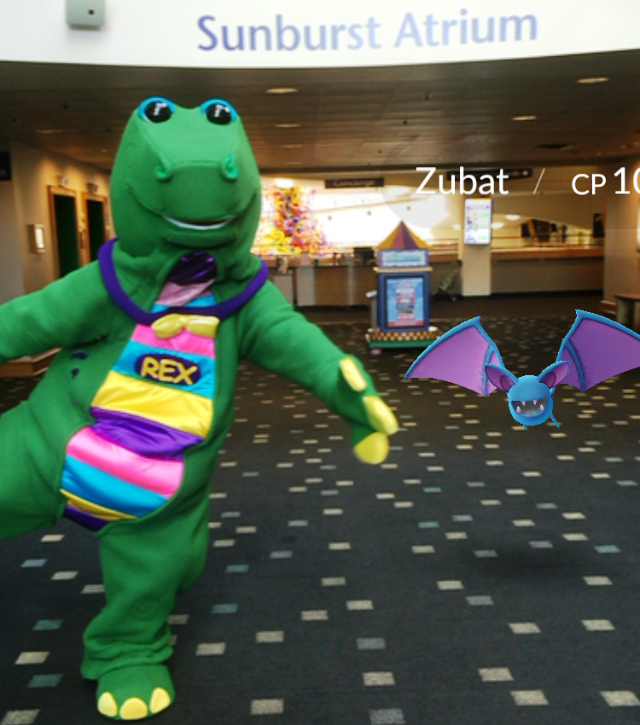 Can you guess which one of these bugs would get squished in a Pokémon battle?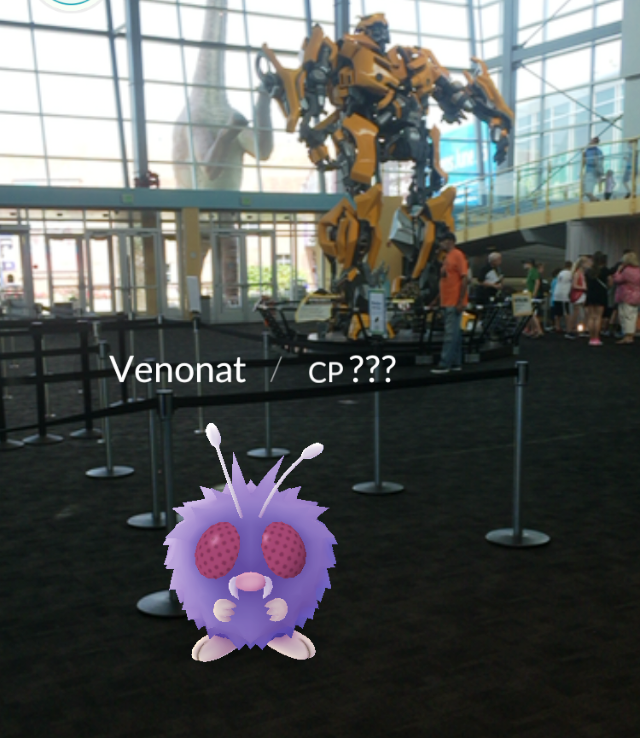 Pidgey have been all over the museum. They can't be contained!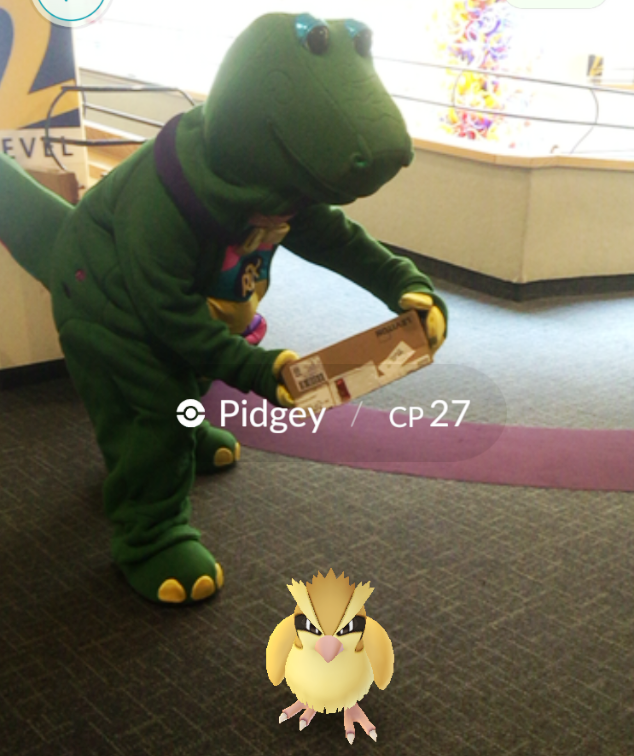 Visitors do have to pay general admission to explore all of the opportunities to "catch 'em all," but can explore the outside grounds and the Welcome Center free of charge.