A Coach in our outdoor sports park was encouraging a young guest to take a shot while using the "my sized" equipment in the Indiana Pacers and Indiana Fever Basketball Experience.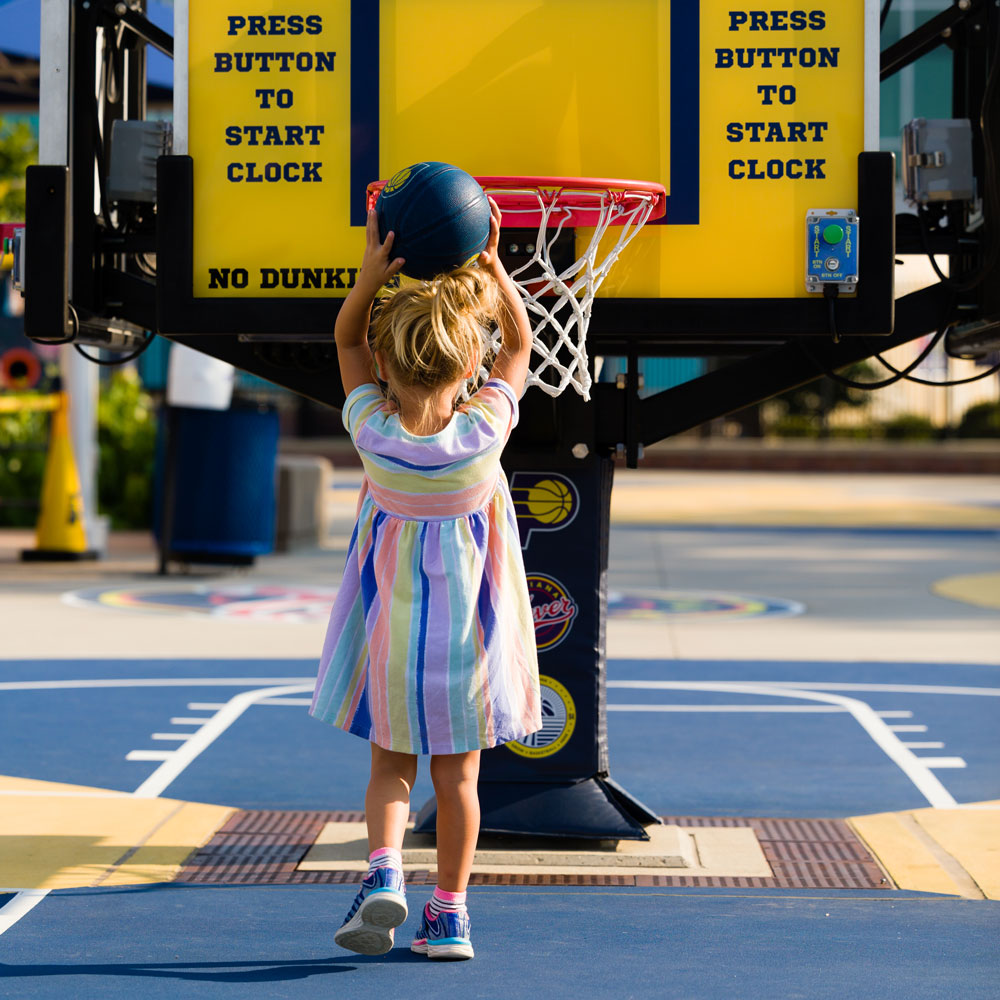 "I can't," she said.
"Why not?" he asked.
"Because I'm a girl," the child replied.
"Wait just a minute here," the Coach said. He walked over to a nearby statue, pointed at the figure, and said, "Do you see her? That's Tamika Catchings. She was a basketball superstar. Just like her, you can be anything you want to be. Now, let's get to shooting that basketball."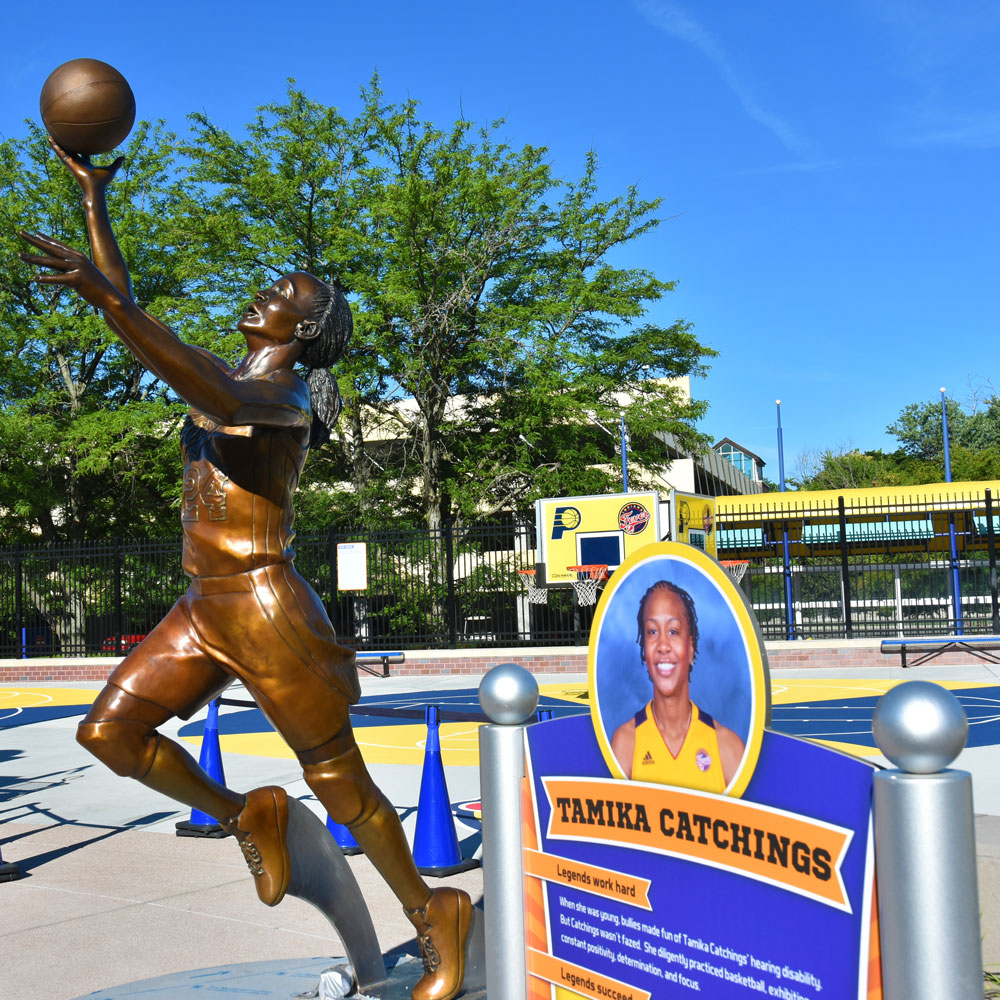 Naismith Memorial Basketball Hall of Fame inductee Tamika Catchings is an inspiration on and off the court. She overcame many obstacles and became a Sports Legend. Her list of achievements is long. And she serves as a shining example for all children. Grown-ups, too.
Title IX paved the way
It's impossible to imagine, but there's a good chance we might not have ever encountered the greatness of Tamika Catchings on a basketball court without Title IX—the groundbreaking legislation that was enacted 50 years ago. You've heard of Title IX, right? It gets brought up a lot when people talk about women's athletics, because it guarantees equal access to athletics opportunities in high school and college—regardless of gender.
"No person in the United States shall, based on sex, be excluded from participation in, be denied the benefits of, or be subjected to discrimination under any education program or activity receiving Federal financial assistance."
Title IX of the Education Amendments of 1972
While there's still room for improvement—especially when it comes to racial equality—women's sports have come a long way. Female athletes have often struggled for the same opportunities and recognition as their male counterparts. In the last 50 years, the achievements of many heroic women have revolutionized the world of sports. The Williams sisters—Venus and Serena—dominated American tennis for two decades. Mo'ne Davis was the first girl to throw a shutout in the Little League World Series. In 2020, Kim Ng—a graduate of the University of Chicago—became the first woman to serve as a general manager in Major League Baseball.
In the NCAA, student-athletes can compete in a wide variety of women's sports: basketball, beach volleyball, bowling, cross country, field hockey, golf, gymnastics, ice hockey, lacrosse, rowing, soccer, softball, swimming and diving, tennis, track and field, volleyball, and water polo. There are also three cc-ed sports that are sanctioned by the NCAA—fencing, rifle, and skiing.
This is all possible because Title IX paved the way.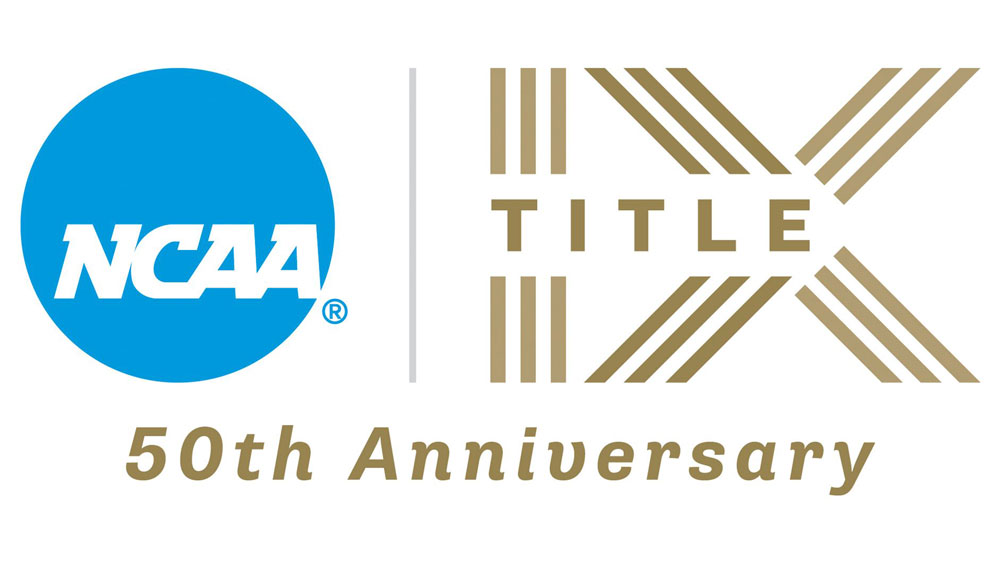 In honor of the 50th anniversary of Title IX, the NCAA has been celebrating this important law all year long. You can learn more about the impact of Title IX on collegiate athletics here.
Title IX and The Children's Museum
Title IX is about so much more than sports. Although it isn't perfect and there's still much work to be done to ensure equal education and protection, Title IX has created a more equal playing field for all children in all areas of education. It has helped close the gender gap by breaking down barriers and encouraging young women to blaze new trails. This works hand-in-hand with our museum's mission to create extraordinary learning experiences across the arts, sciences, and humanities that have the power to transform the lives of children and families.
Our exhibits inspire discovery. Our experiences spark creativity. They encourage exploration and they challenge children and grown-ups to make a difference in the world around them. And sometimes, they push us out of our comfort zones, encouraging us to become more well-rounded, compassionate, and understanding individuals.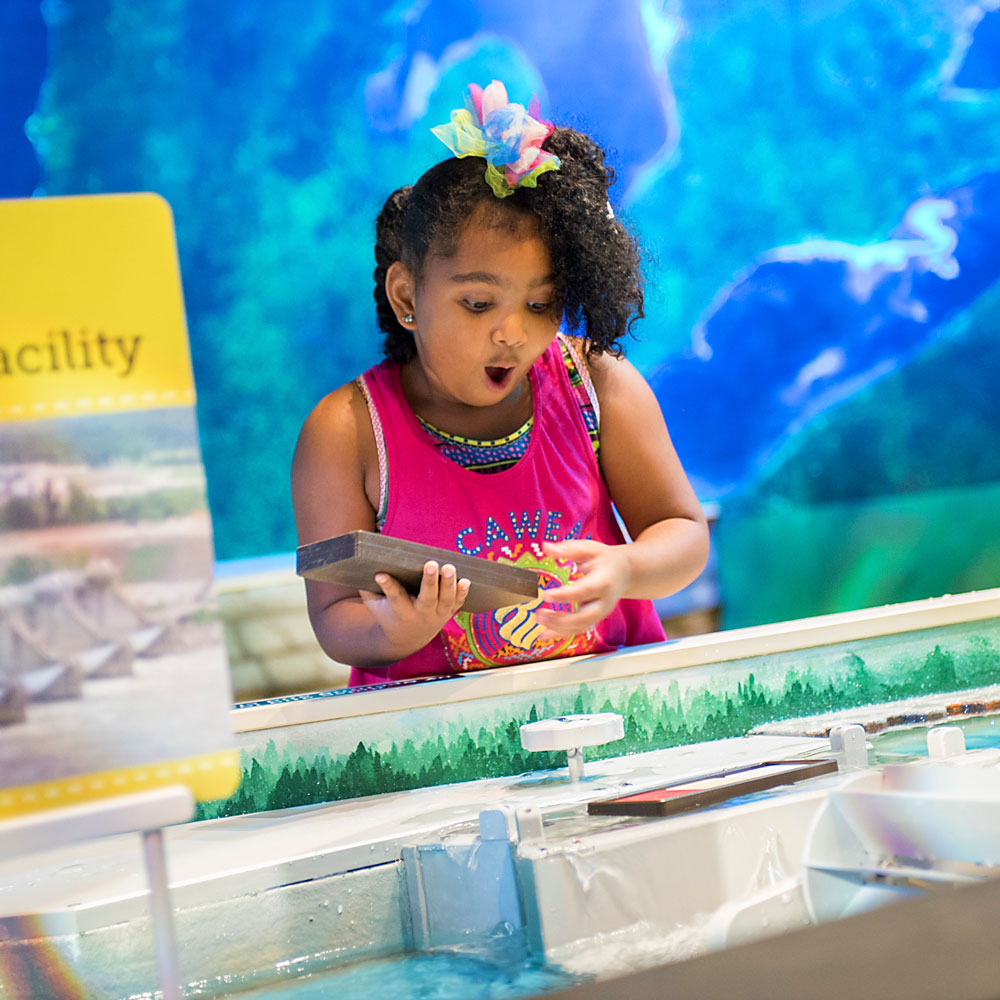 A world without limits
There are many careers that have traditionally been seen as "boys-only" or "girls-only"—especially in the areas of science, engineering, and math. And while much progress has been made, those assumptions still linger. But gender does not limit what you can be.
Do you want to be an archaeologist, hydrologist, biologist, geologist, engineer, chemist, meteorologist, naturalist, or a farmer? Then you can be an archaeologist, hydrologist, biologist, geologist, engineer, chemist, meteorologist, naturalist, or a farmer! Gender does not matter in any of these careers.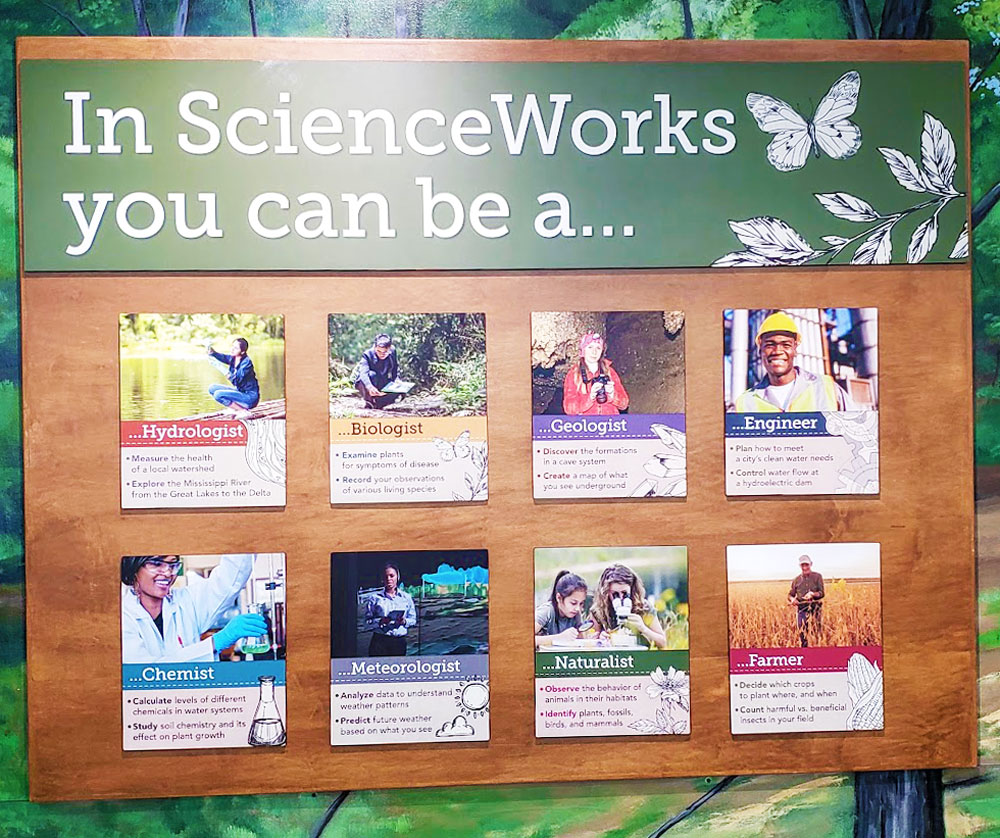 Gender doesn't matter in space exploration, either. Anyone can strive to become an astronaut. Or an astrophysicist. Or an astrophotographer.
And our paleo team that led the 2021 expedition at the Jurassic Mile™ dig site shouts loud and clear that anyone can study dinosaurs.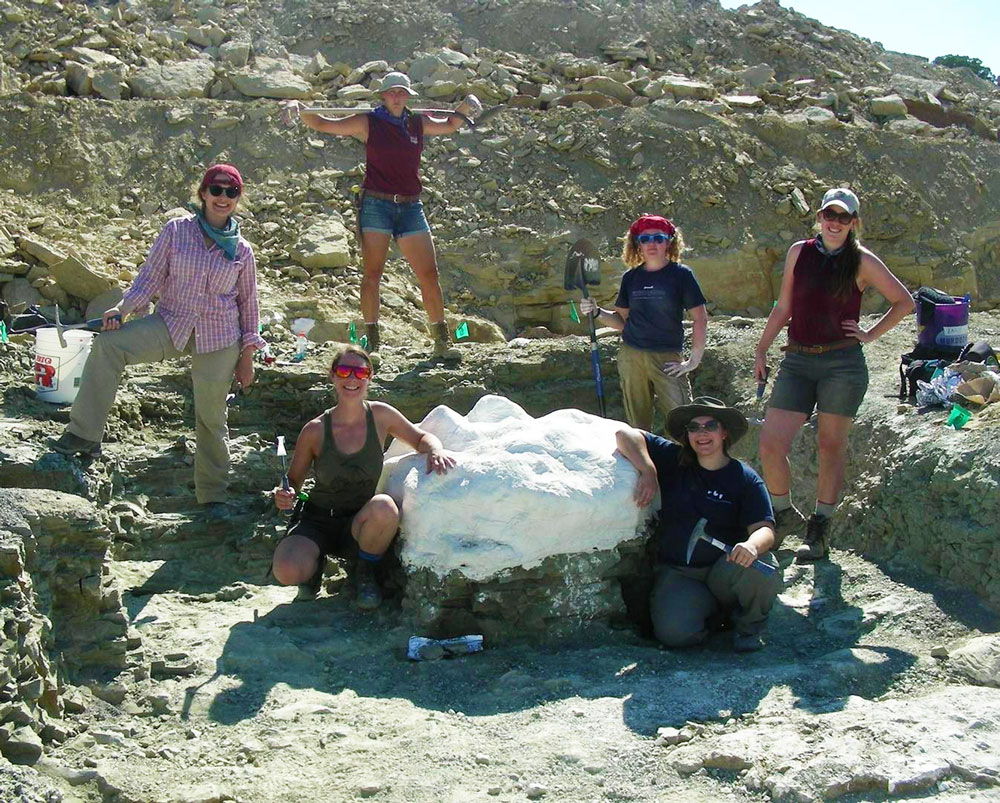 Meghan Newman, one of the women in this photo, got into paleontology because of a visit to The Children's Museum. Here's what she once said about the museum:
"I think the more people we have visible, it's better for everybody, whether that be little girls, little boys. It's important for them to see different people in these science and math roles, just to realize, hey, these are all really good options for me. I don't have to go a certain direction. I can just go with what my interests are."—Meghan
Title IX helps you dream big dreams
In the spirit of Amelia Earhart, who flew the skies when female pilots were practically unheard of, The Children's Museum encourages all children (and their grown-ups) to dream big dreams and pursue those big dreams.
Without Title IX guaranteeing everyone equal access to opportunities—regardless of gender—our efforts would be moot. So today we join the NCAA in celebrating the passing of Title IX because it works hand-in-hand with our mission at The Children's Museum.