With five floors of fun and 7.5 acres of indoor/outdoor sports, it can be hard to fully experience the museum in just one day. This isn't a problem for members—right? If you're a member, you can come and visit anytime you wish!
But what if you're coming from out of town? You want to make the most out of your single-day visit to the world's largest children's museum. You want to make sure you're going to have the best experience—and memories to boot! As you explore The Children's Museum, make sure you visit these go-to spots for the best photographs at The Children's Museum to help create a lifetime of memories!
Thanks to the hashtag #atTCM, Meagan—our Manager of Social Media and Digital Marketing—sees a lot of photos on social media. She's seen so many photos, you could probably call her our resident expert on photo ops at the museum. Here's her list of top spots.
Best photo spots at The Children's Museum
Rheta the Tyrannosaurus rex
Location: Dinosphere® entrance on Level 1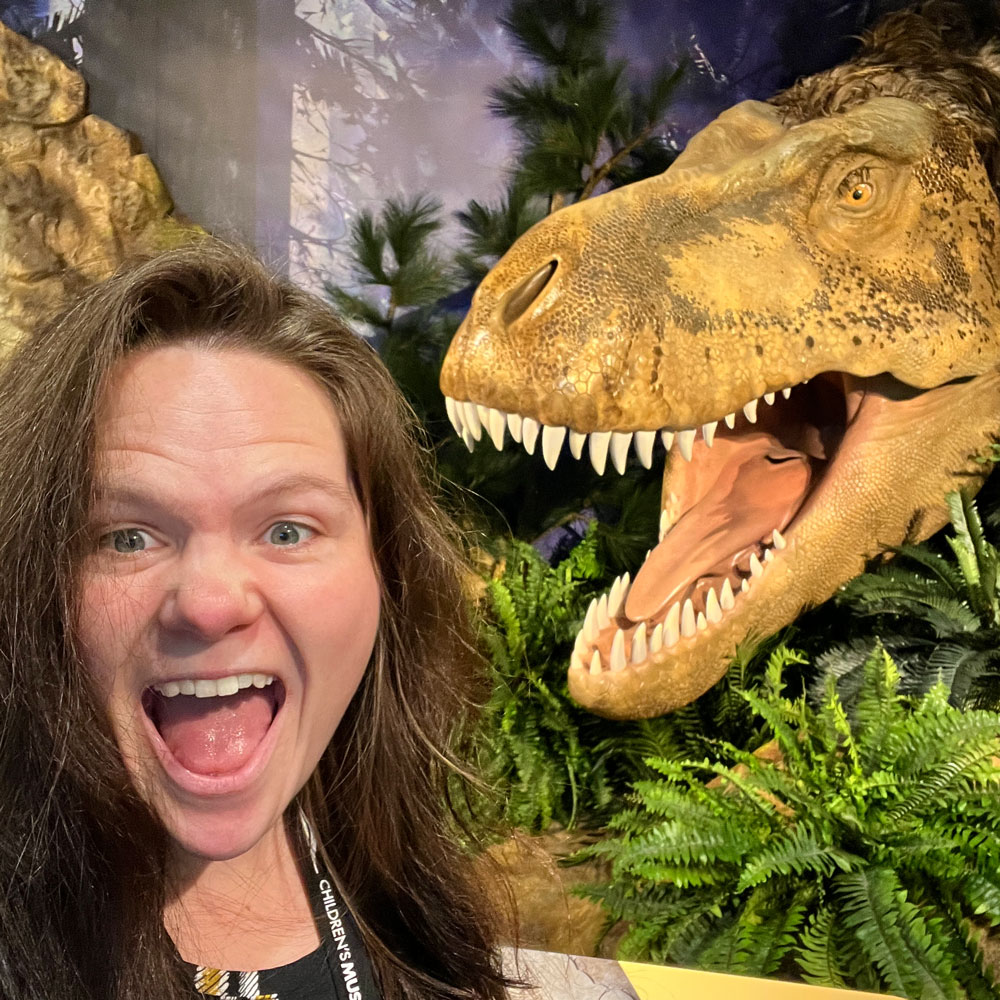 Paleo artists Brian Cooley and Mary Anne Wilson created Rheta—the first full-sized T. rex head to include feathers in its design. Rheta is ready to eat greet you at the entrance to Dinosphere®.
The Carousel
Location: Carousel Wishes and Dreams on Level 4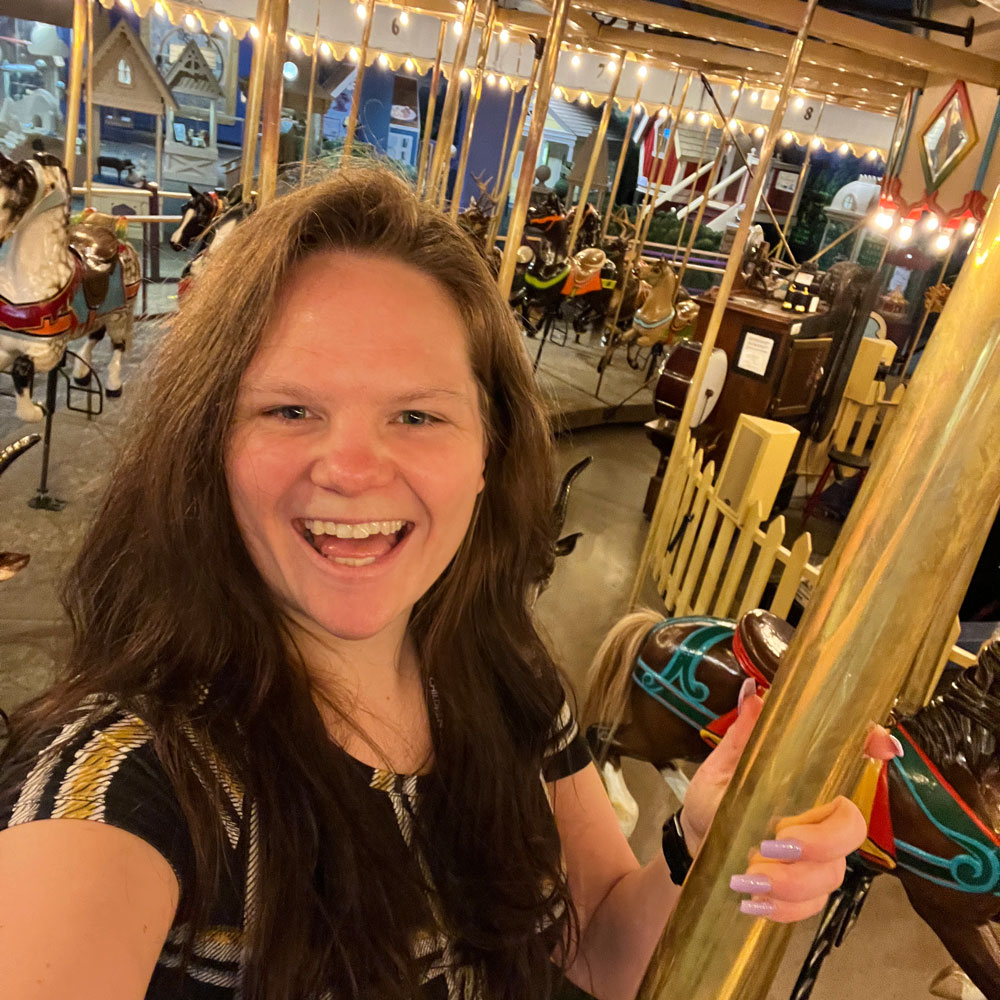 Snap a "carouselfie" while riding one of the intricately painted animals that were originally part of the carousel at Broad Ripple Park in 1917!
The dome inside Creatures of the Cretaceous™
Location: Dinosphere® on the Lower Level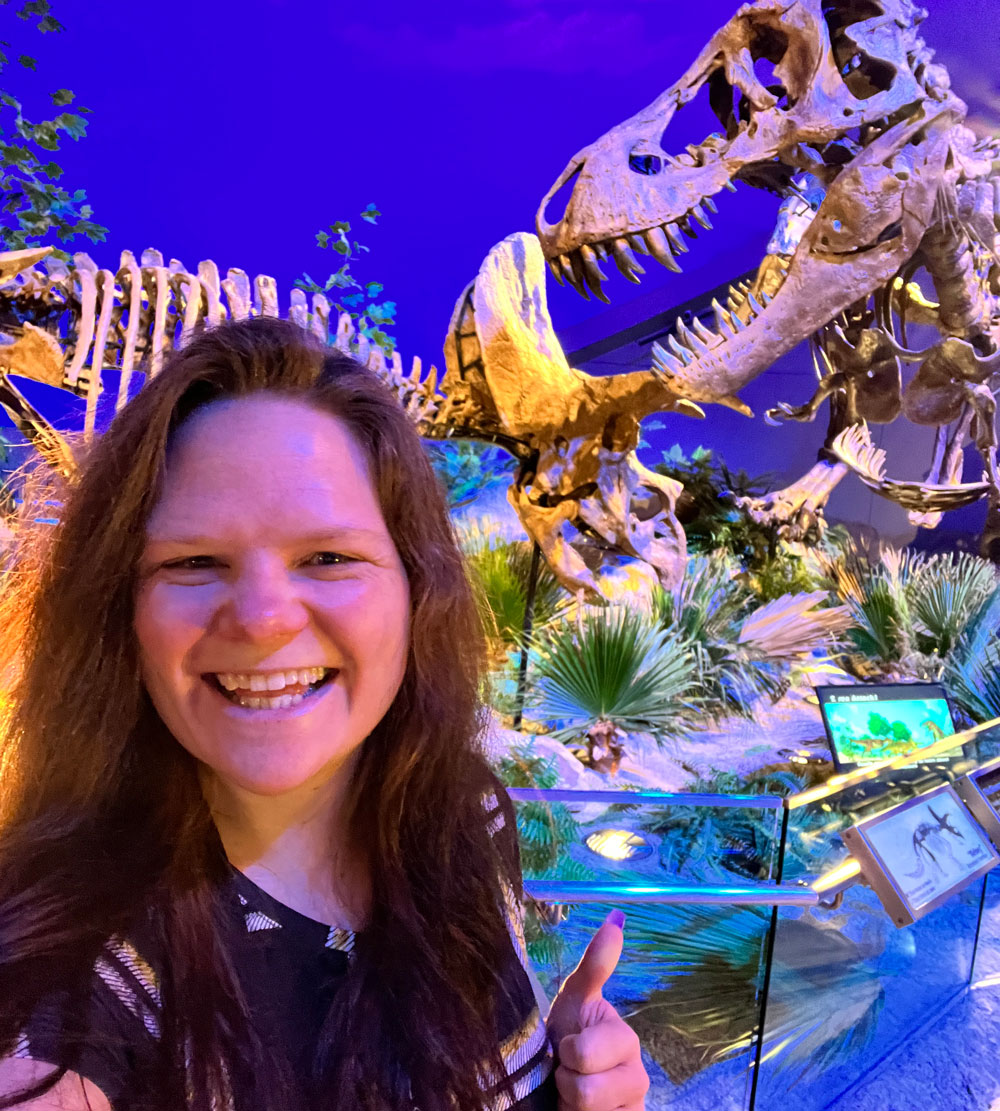 The Creatures of the Cretaceous™ Watering Hole is the perfect place to take a prehistoric photo with fan-favorites like Bucky the teenage T. rex and Kelsey the Tricaratops.
The view from outser space
Location: Beyond Spaceship Earth, Lower Level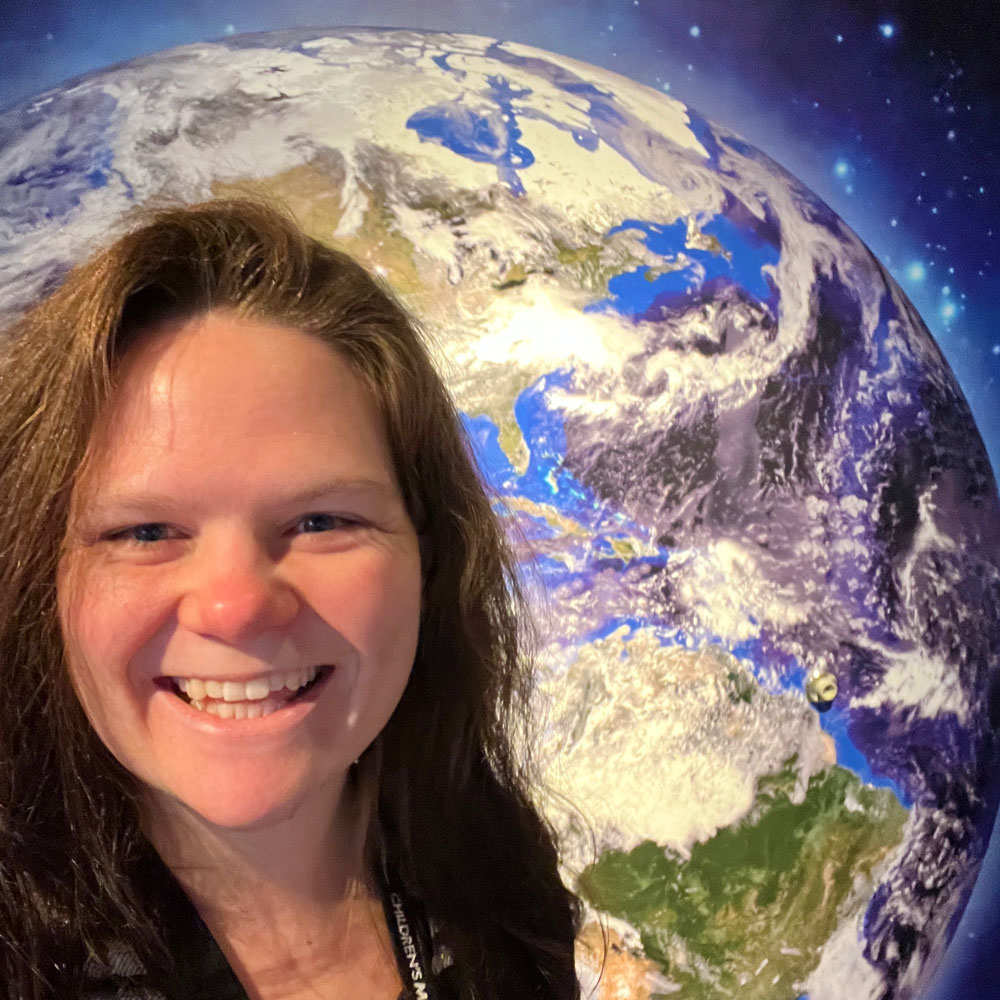 Blast off and explore a recreated portion of the International Space Station. Be sure to stop by the window that looks out from the station for an out of this world view from space!
Dale Chihuly's Fireworks of Glass
Location: Fireworks of Glass on the Lower Level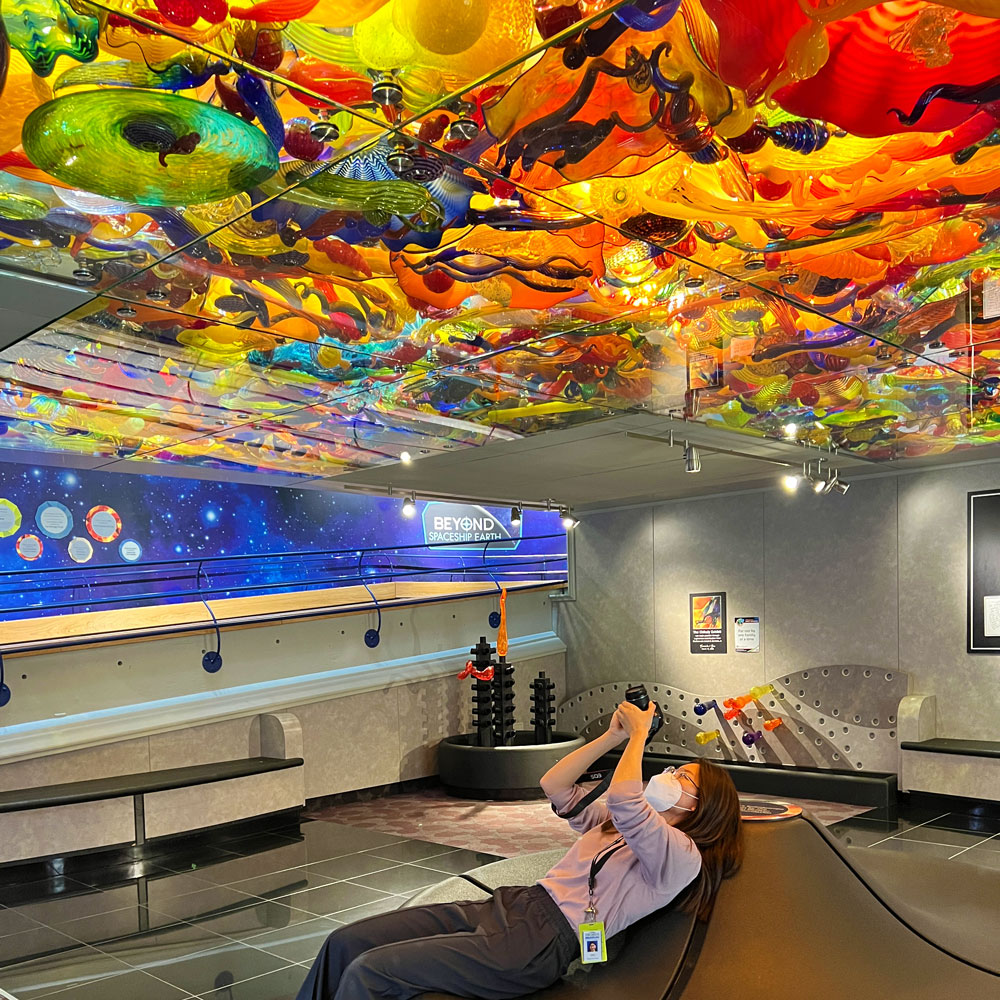 You can see Dale Chihuly's breathtaking sculpture from anywhere on the museum's ramp. There's a special observation seat that's designed for you to look up at the colorful sculpture as it towers over you.

Shout-out to Digital Marketing Intern Lain for posing for this photo.
Bumblebee
Location: Welcome Center
Your favorite Autobot, Bumblebee, stands ready as you enter the world's biggest and best children's museum. He's 17 feet tall, weighs a ton, and was originally a prop in the 2007 movie Transformers!
The mighty Reuben Wells
Location: All Aboard! on the Lower Level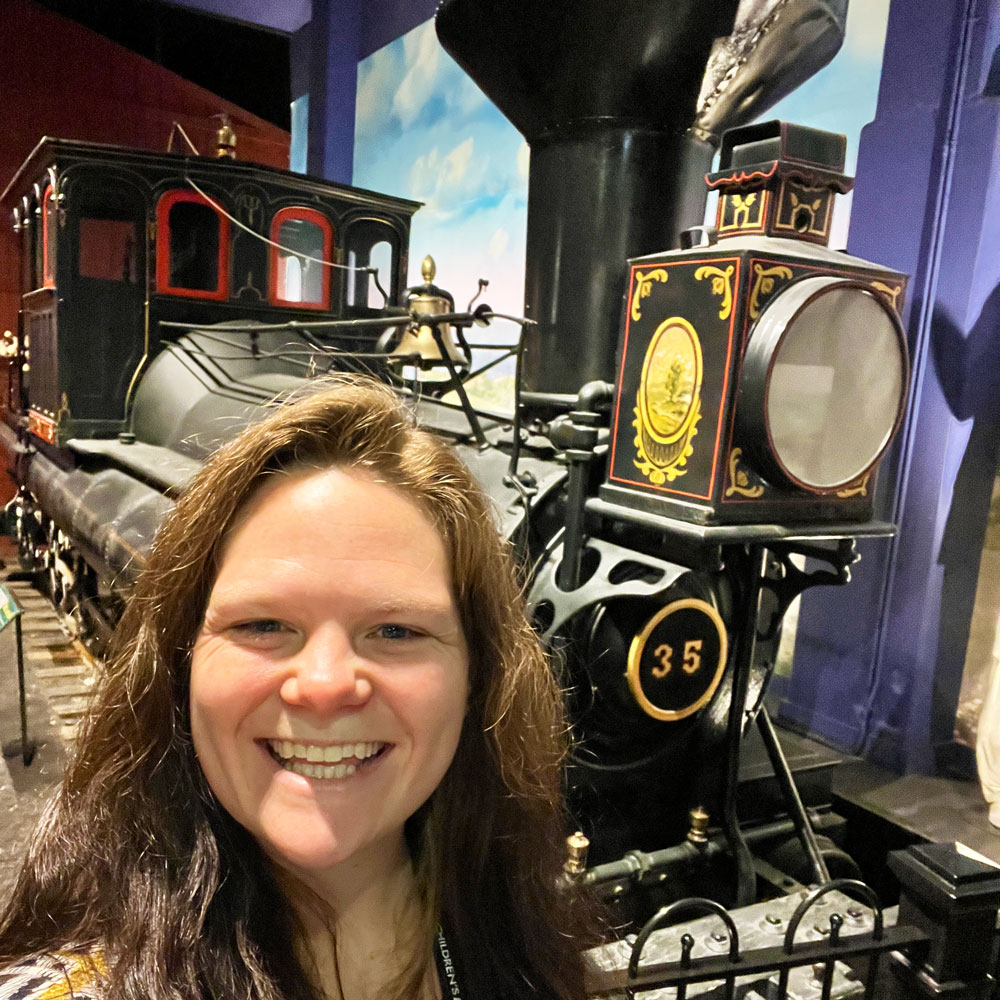 This 35-foot long, 55-ton behemoth was once the most powerful locomotive in the world. Did you know that The Children's Museum was literally built around this Hoosier legend? You can read about that fascinating journey in one of our blog posts.
The IndyCar race car
Location: Sunburst Atrium overlook on Level 3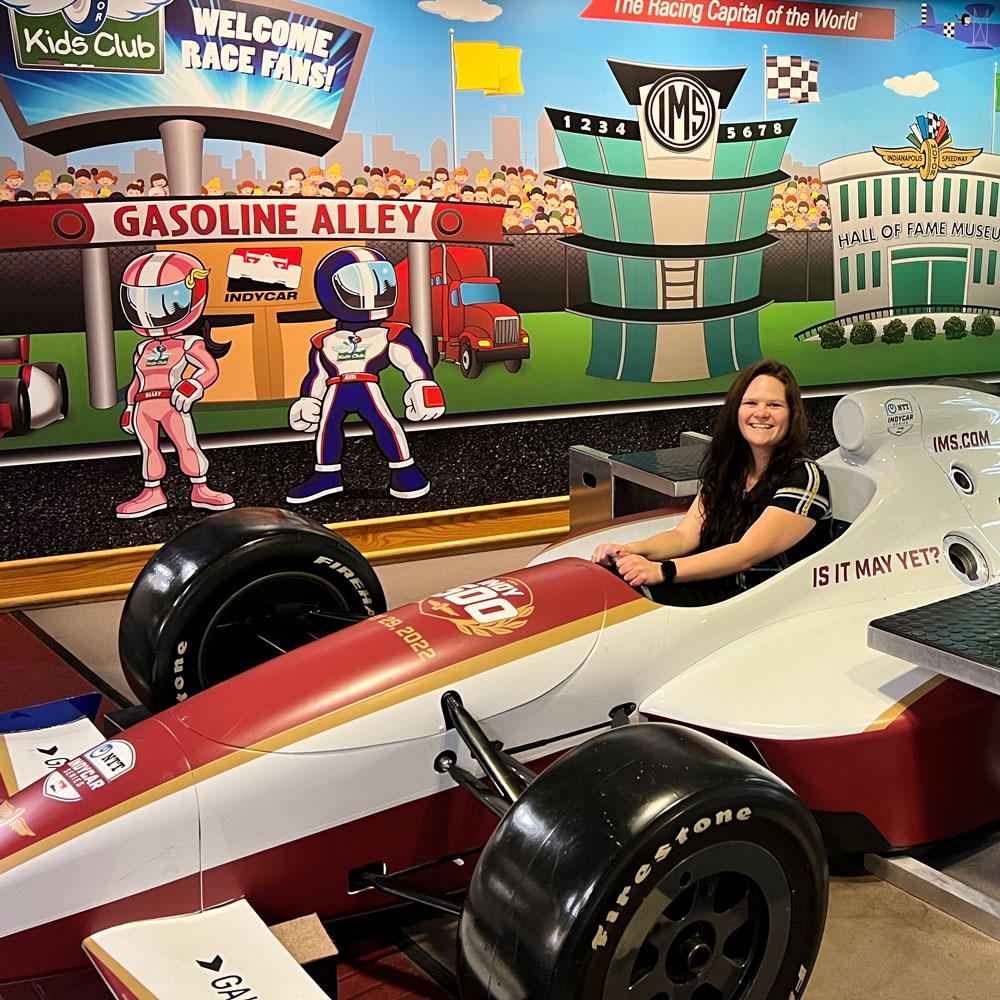 Sit in a real IndyCar show car and imagine yourself driving in the Indianapolis 500 at speeds over 200 miles per hour. Climb in and start your engine!
Barbie Box
Location: Barbie™ You Can Be Anything™: The Experience on Level 2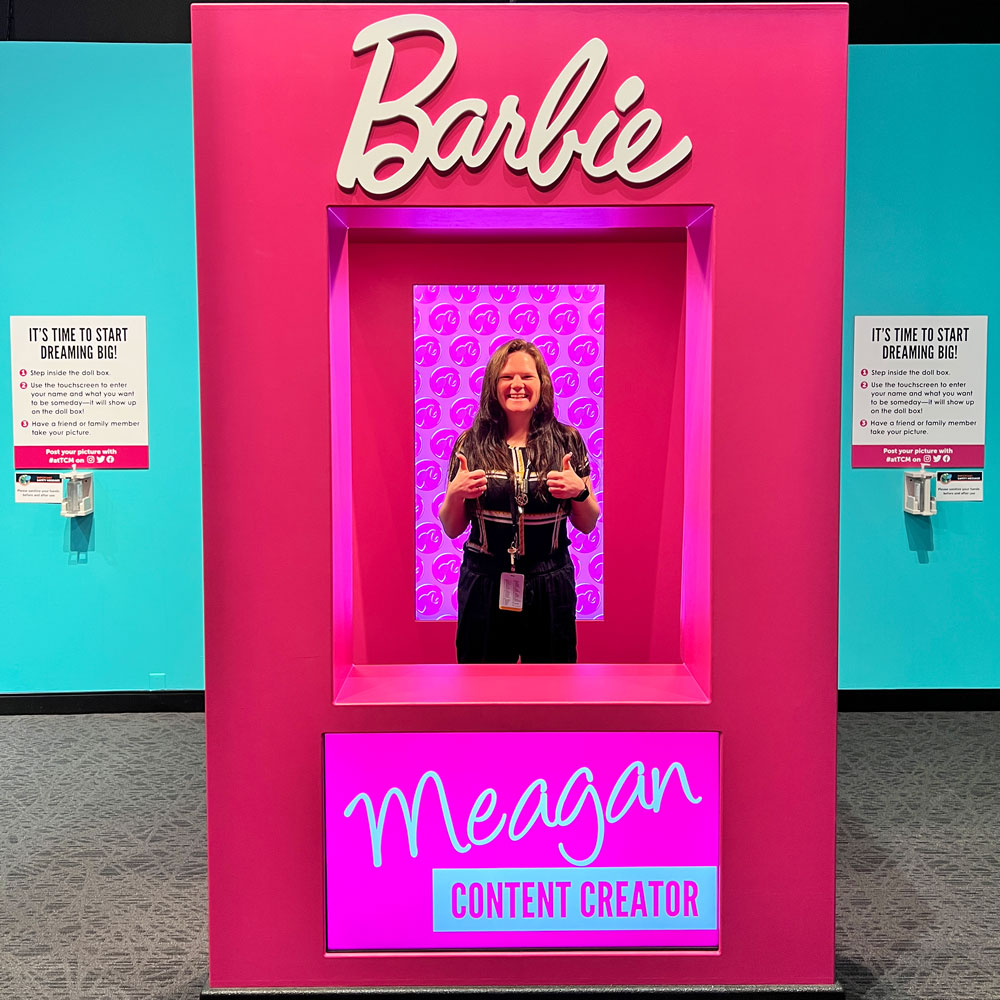 It's time to start dreaming big. Explore 11 different careers and then announce the world what you want to be. There are so many things you can be. Explore the possibilities!
The Central Indiana Honda Dealers Winner's Circle
Location: Near the Racing experiences in the Riley Children's Health Sports Legends Experience®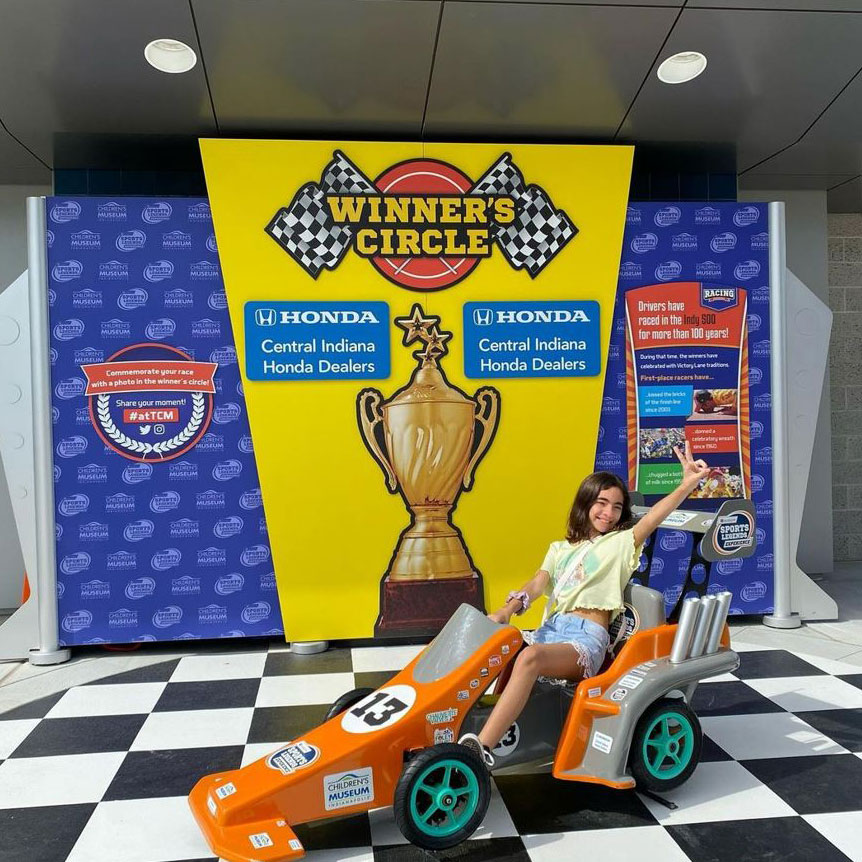 Celebrate your pedal car race by striking a pose in a winner's circle!
Use #atTCM to share your memories
This last photo from the winner's circle is courtesy of one of our visitors. It's pretty great, isn't it? It's one of the Digital Team's favorites.
We found out about this photo because they used the #atTCM hashtag on their social media platform. That's how you can share your experience, too! Start planning your visit today and share your memories with us (and the world)!