School may only have been back in session for a few weeks now, but that hasn't stopped us from creating a list of activities or visits you and your families can make this September. Learning is never just for the classroom, and our Access Pass Program Partners prove it in their great line up. So, have a look, mark your calendars and plan ways to keep your families inspired, all while learning new things along the way.
 Balancing Acts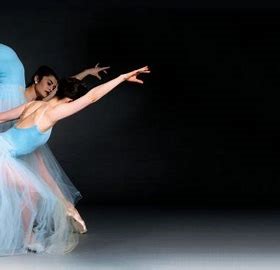 Indianapolis Ballet
Friday, September 23, 2022 7:30 p.m.
Sunday, September 25, 2022 3:00 p.m.
The Toby, Newfields
Our newest Access Pass Program Partner, Indianapolis Ballet opens up the world of dance. The 2022/23 season starts with work in conjunction with The George Balanchine Trust to stage three iconic ballets by "the father of American ballet," George Balanchine, for Balancing Acts.

The three works presented by Indianapolis Ballet during this Fall Residency - Serenade, Tchaikovsky Pas de Deux, and The Four Temperaments - provide a fantastic representation of Balanchine's musicality, creativity, innovative spirit, technique, and artistry. Tickets for Balancing Acts are on sale now at Indianapolis Ballet.
Admission into Newfields is $2 with your Access Pass.
After Hours: Gastronomy
WonderLab
September 24, 2022
 Experience a variety of hands-on demonstrations and activities centered on food and drink. Attend a guided class on how to make different foods and drinks, and talk with Indiana University experts about food systems.
Feed your inner Foodie, and explore the science behind Gastronomy in WonderLab After Hours Series. Learn about making "quick" ice cream with the temperature lowering property of rock salt. Explore the history, science, and nutrition of peppers; and try a dish that uses fresh peppers, dried chili powder, and hot sauce. Jump into the history of protein, all while making a delicious tofu curry, and more!
This event is $10 for Access Pass cardholders.
History Lab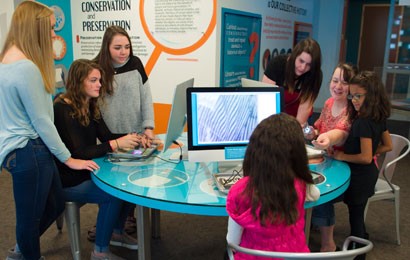 Indiana Historical Society
Permanent exhibit
The W. Brooks and Wanda Y. Fortune History Lab provides a rare opportunity to go behind the scenes of a real conservation lab and explore the technology used to preserve the IHS collection. Discover how objects are made, how they look up-close and how those qualities influence the way objects age through time. See the Unfortunate Mr. Foster and learn what to do to avoid damage to your own collection. Learn to do what conservators do by trying out one of the many techniques used to safely mend fragile paper. 
Admission into Indiana Historical Society is $2 with your Access Pass.
Stephen Sprouse: Rock | Art | Fashion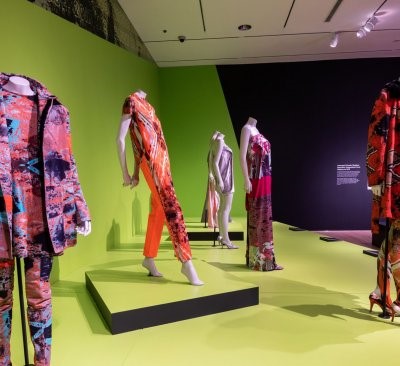 Newfields
July 16, 2022–April 12, 2023
Meet the work of the man who styled icon, Debbie Harry for her performances with her band, Blondie. Indiana Native and designer, Stephen Sprouse is best known for his Day-Glo, graffiti-covered apparel and edgy rock music-inspired collections that combined street style and high fashion. His work could be found with Louis Vuitton, but he was still accessible with a clothing and accessory line at Target, named: "Americaland". This exciting exhibit features more than 60 ensembles and shoes designed by Sprouse.
This exhibit is included with your $2 Access Pass admission.
Playtime on the Prairie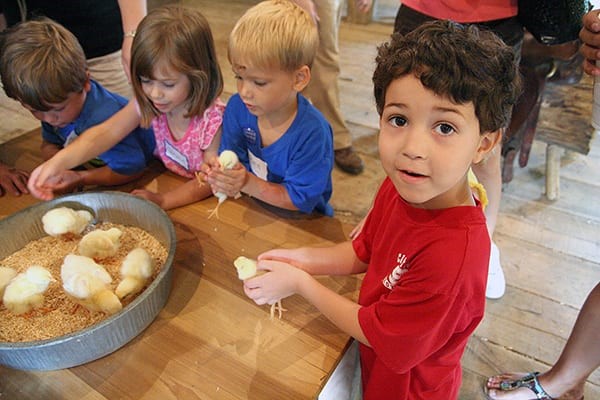 Conner Prairie
Playtime on the Prairie for 3-5 year olds is an hour long program designed for early learners and their parents or guardians. During these classes, attendees have the opportunity to explore natural materials, participate in age-appropriate activities, enjoy stories, share a snack together, CREATE, PLAY, and LEARN! Children must be accompanied by an adult at no charge.
Admission into Conner Prairie is $2 with your Access Pass.