The small but mighty Community Initiatives team has had some exciting changes in 2021, and we wanted to take the time to reintroduce ourselves!
Kelsey Hambleton
Mid-North Promise Program Manager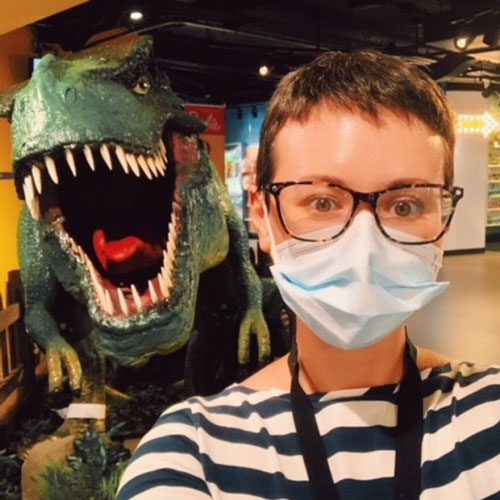 After serving in the role of Family Learning Navigator for the Old National Bank Mid-North Promise Program for the last three years, Kelsey recently took on the role of Mid-North Promise Program Manager. She came to The Children's Museum by way of a social work degree and a move from Los Angeles, and has been with the program since October 2018. She loves to read and go on long walks with her dog, Juno.
During her time in the Family Learning Navigator role, Kelsey has been instrumental in growing family engagement and in providing the consistency and partnership to support families with their successes. In her new role as Mid-North Promise Program Manager, Kelsey is excited to continue to think creatively about ways the Mid-North Promise Program serves the community.
Angelina Moore
Director of Community Initiatives
Angelina, a long-time resident of the Mid-North neighborhood, has a Bachelor of Science in Communication from the University of Illinois and a Master of Science in Communication Management from the University of Southern California. Angelina has a diverse background, including experience in community outreach, event management, marketing and market research, and public relations.
Prior to accepting this position, Angelina served as the museum's Community Initiatives Program Coordinator, where she expanded the museum's community outreach network, planned and organized community events, and raised awareness about the state-wide Access Pass program that allows families to visit a network of cultural attractions at a reduced rate. Angelina is excited to continue to get to know the families and work collaboratively to expand the Mid-North Promise Program!
Nate Reeves
Family Learning Navigator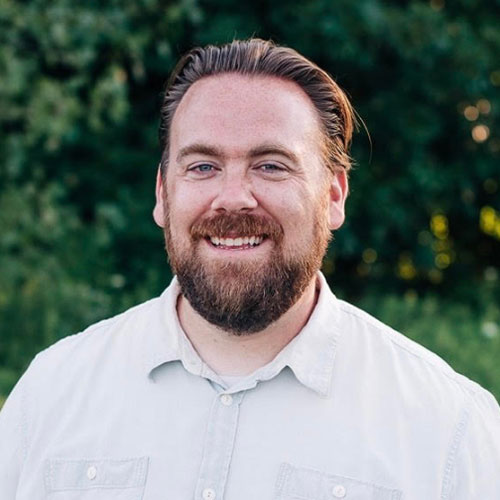 Nate, our new Family Learning Navigator, comes to us by way of Big Brothers Big Sisters of Central Indiana, where he served in the role of Mentoring Relationship Specialist. Nate is very excited to be able to work in partnership with our families through the Mid-North Promise Program.
Nate is a dad to a daughter and a dog, a husband, an admirer of hot sauce, and loves helping people find encouragement. He finds his greatest joy in meeting new people and laughing with anyone who will join in with him. He is excited to continue to build on the solid foundation of this program and to continue to grow the Mid-North Promise Program.