Please use the following as a guide for accessing your FSSA benefit account and printing your Proof of Eligibility document, which is required to enroll in the Access Pass program. Information listed is an example only. Please enter your own personal information within each field. If you need further assistance accessing your account, please call the phone number on the back of your Hoosier Healthwise or Hoosier Works benefit card.
1. Go to www.ifcem.com
2. Click on "Case Information/Print Proof of Eligibility/Report a Change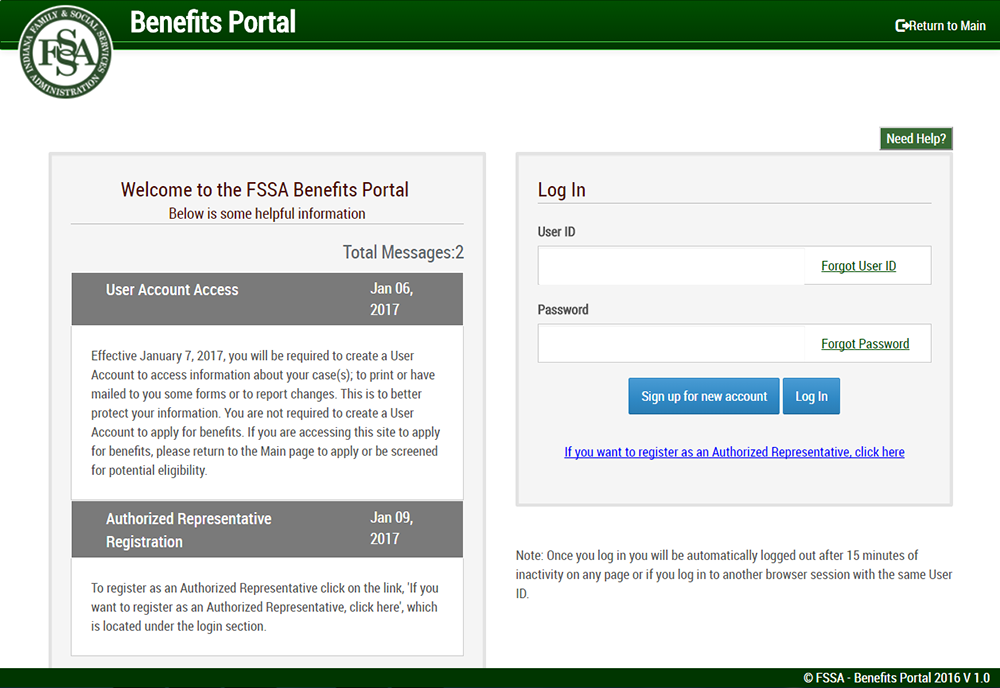 3. Click "Sign up for a new account"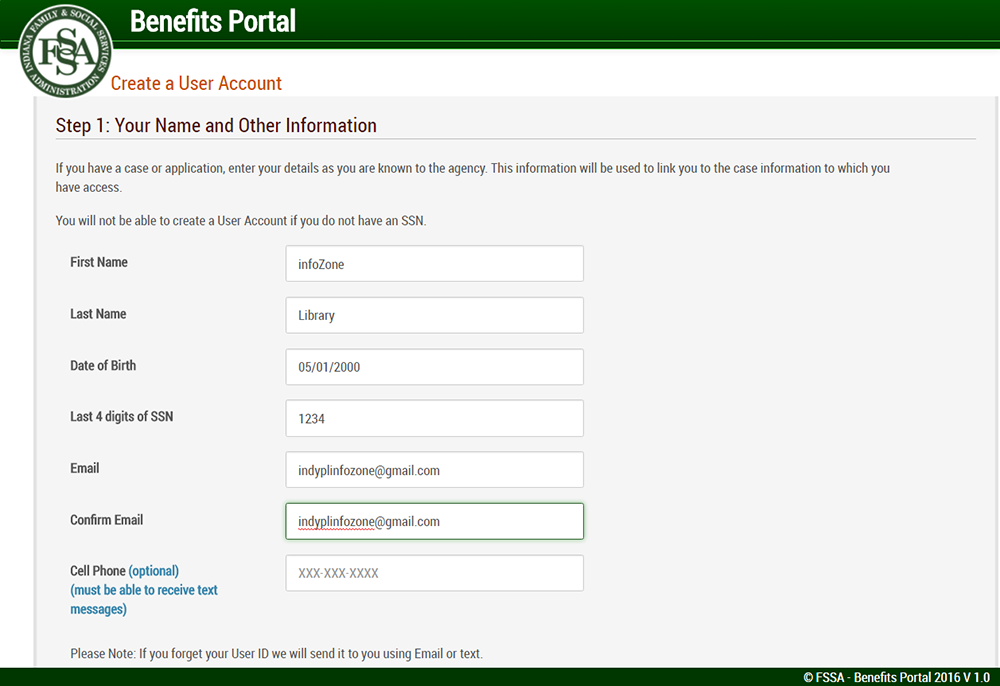 4. Fill in your information
* You will need provide an email address that you have access to in order to obtain a verification code.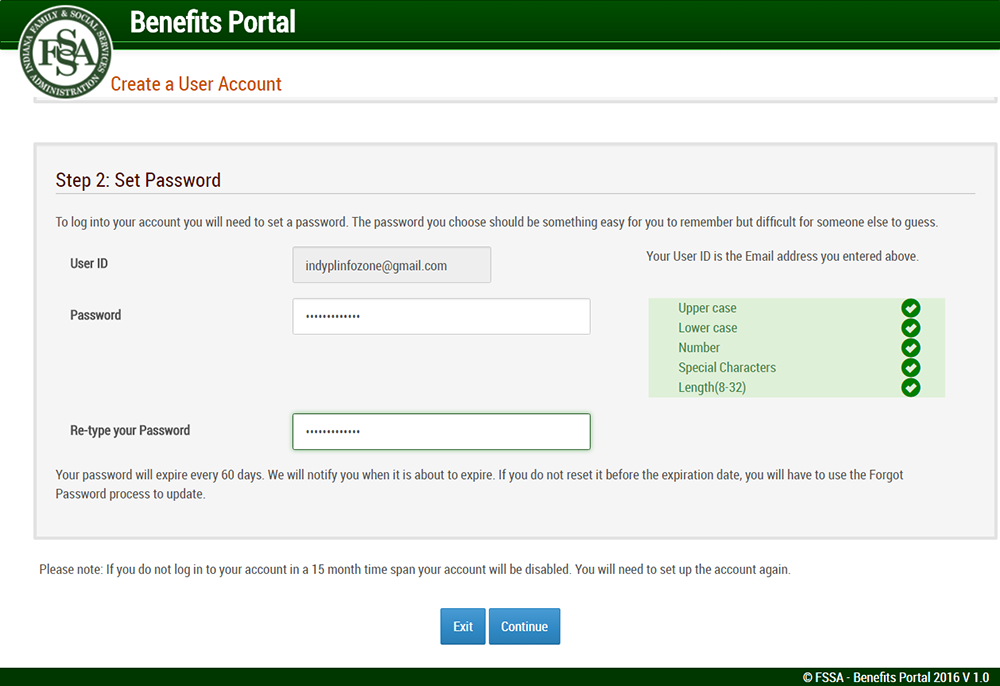 5. Create a password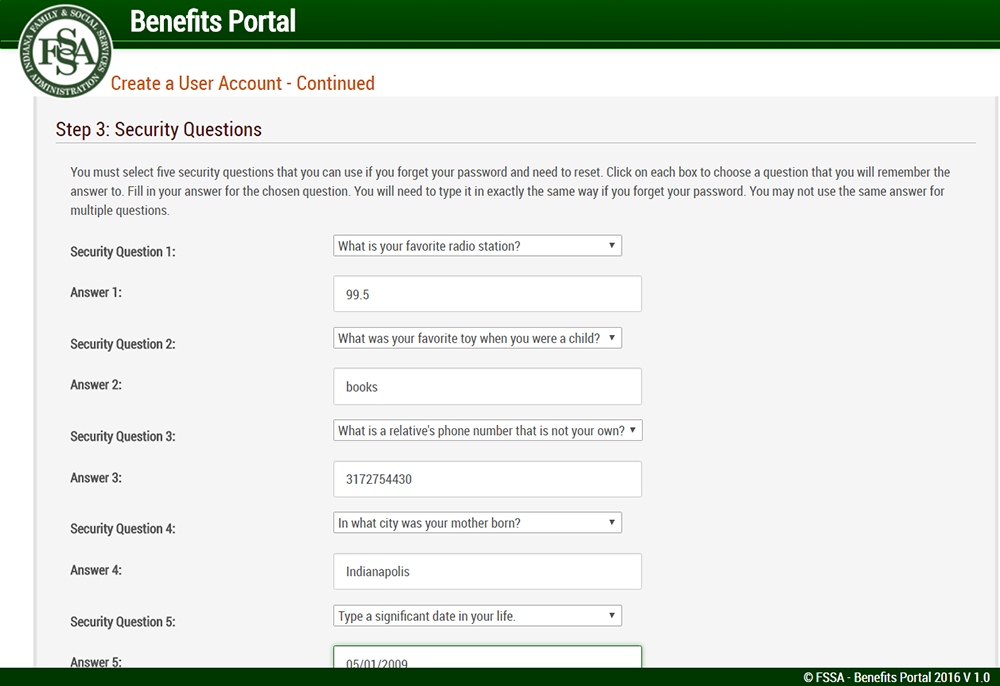 6. Setup your security questions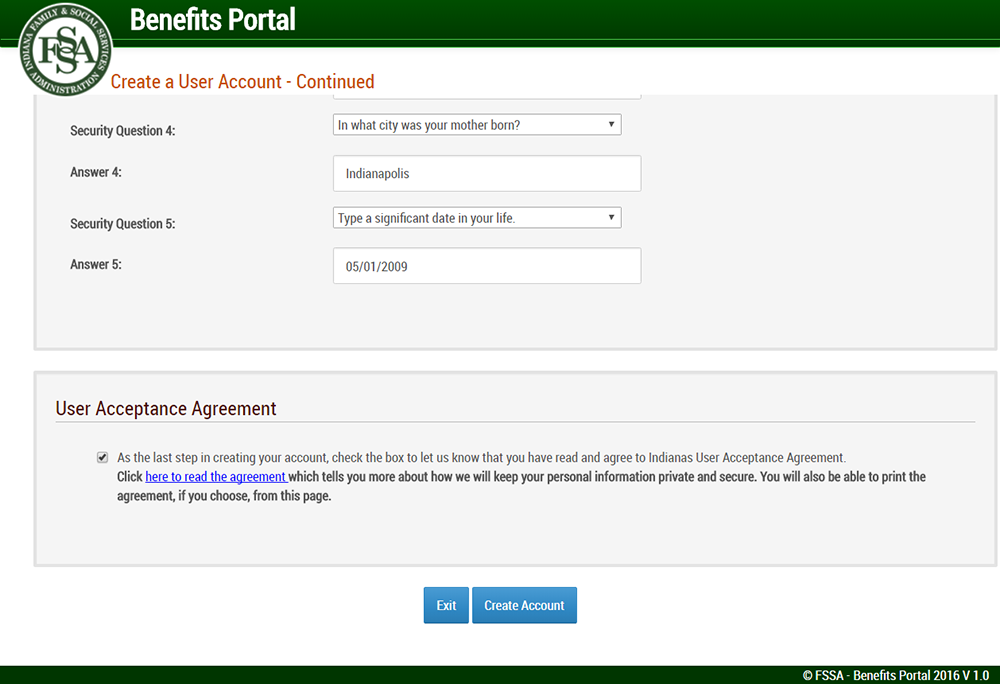 7. Check the acceptance box and click "Create Account"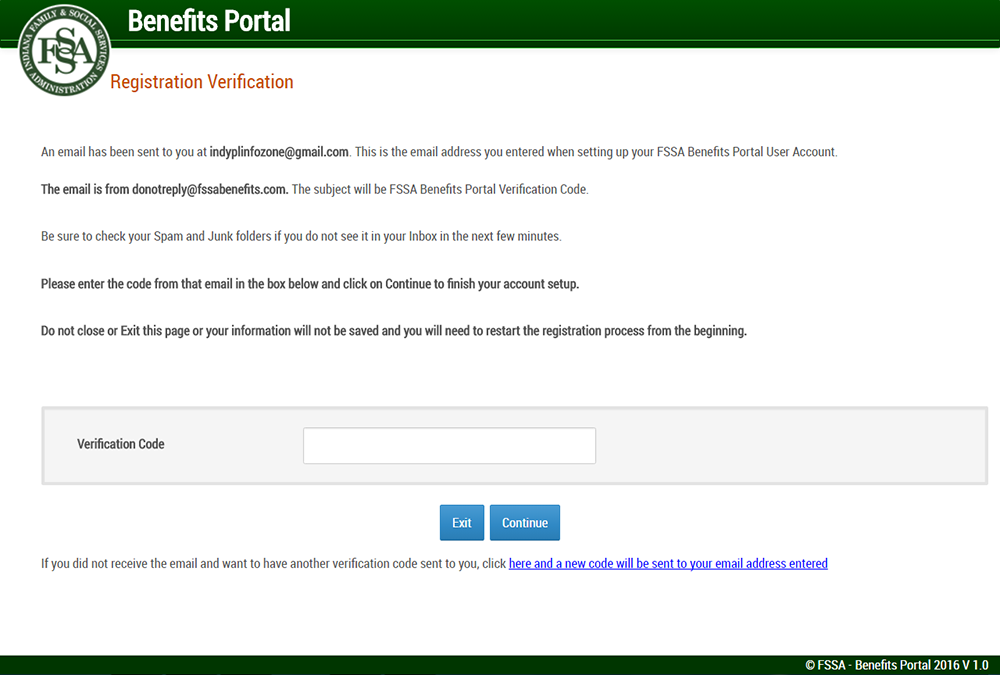 8. Check the email you provided to obtain the verification code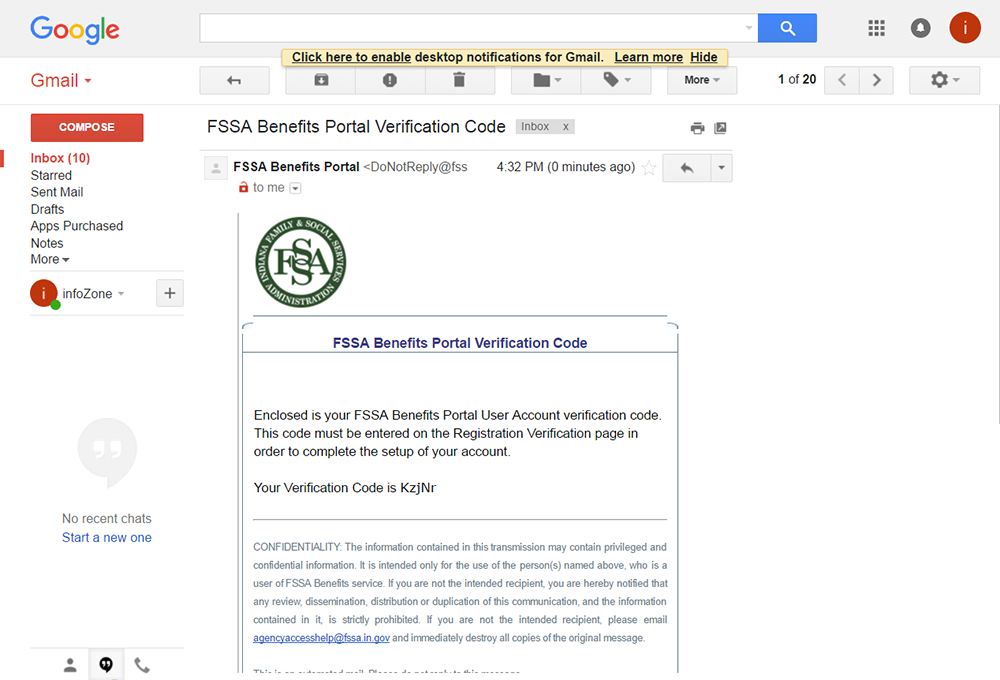 9. Open email to obtain verification code. Enter the verification code in the box on the FSSA website and click continue

10. Click "Go to Login"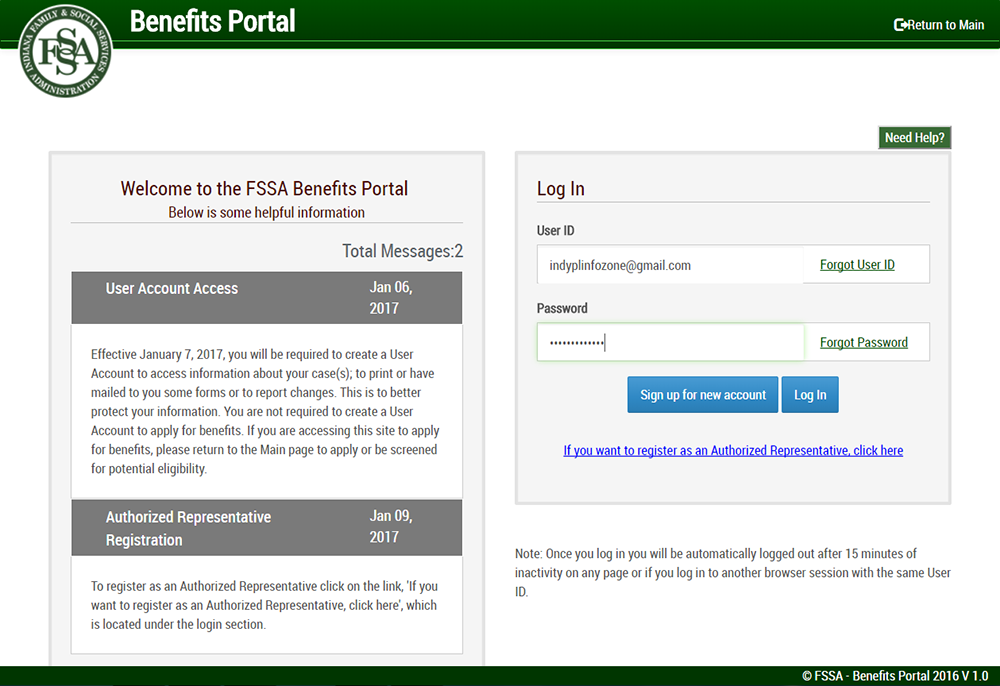 11. Enter the User ID and Password you just created.
* Your User ID is your email address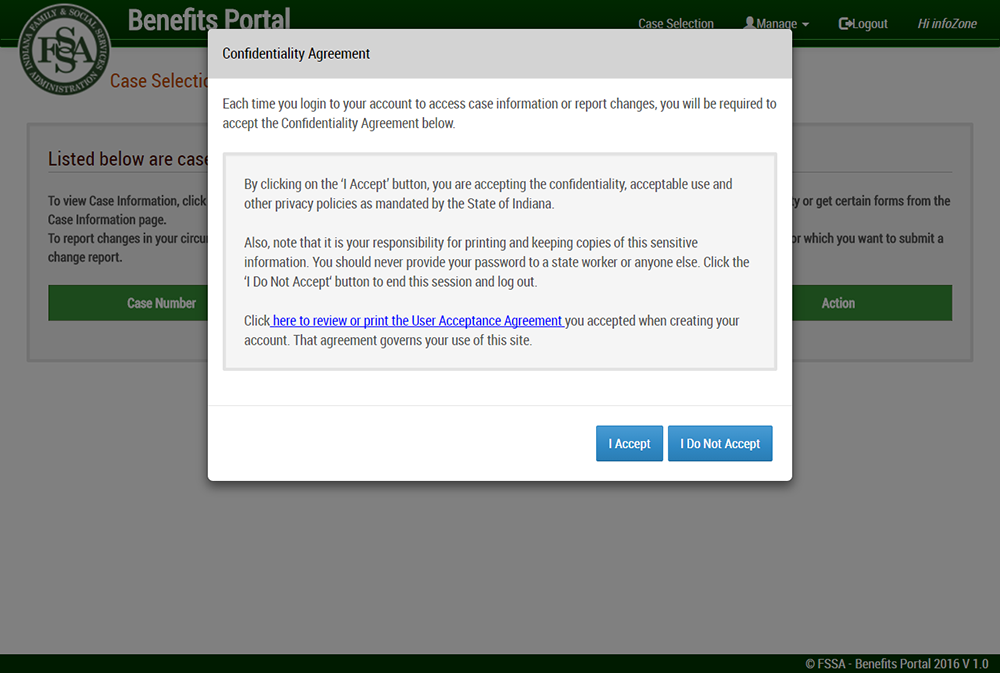 12. Click "I Accept"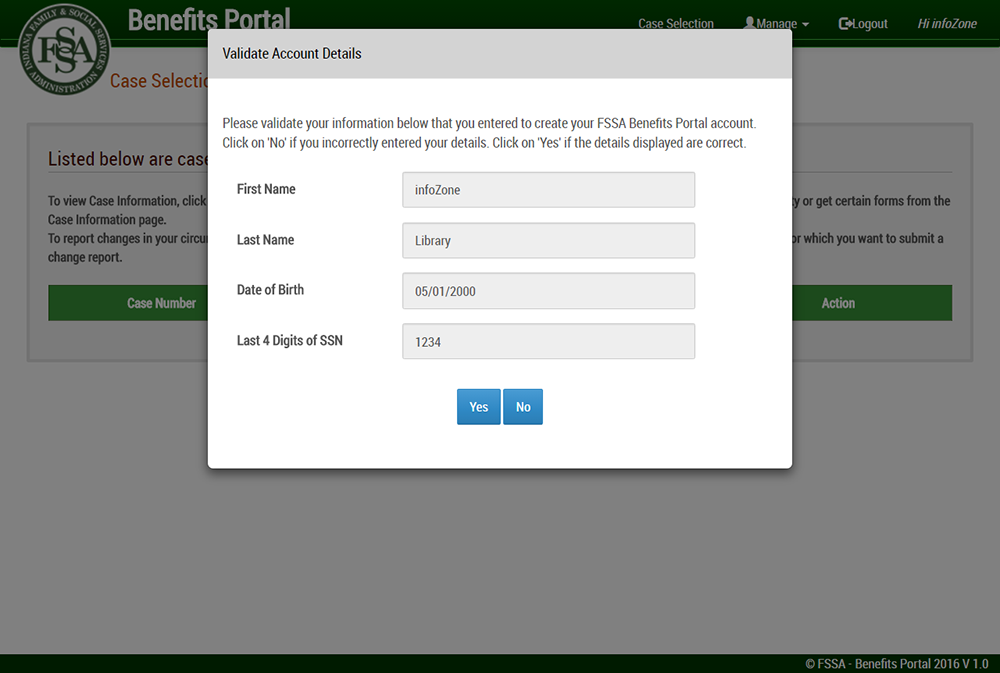 13. Verify your information and click "Yes"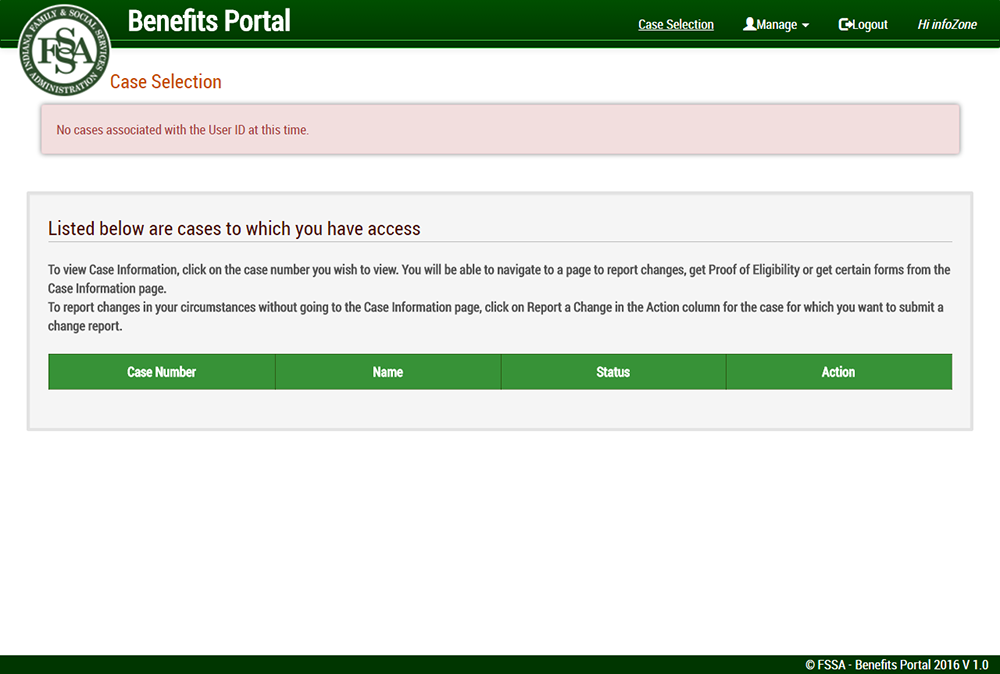 14. Click on the case number that has a status of Active