Jan. 28–July 30
"Tickets! Tickets, please!"
Join Buddy the Tyrannosaurus rex and his Pteranodon family on a time-traveling adventure through the Age of the Dinosaurs. Hop aboard a stationary version of the Dinosaur Train and help Buddy on his quest to discover everything there is to know about dinosaurs!
Based on the popular PBS KIDS TV series, Dinosaur Train, this exhibit explores the basics of science through fun, hands-on activities.
All aboard the Dinosaur Train!
Located on Level 2.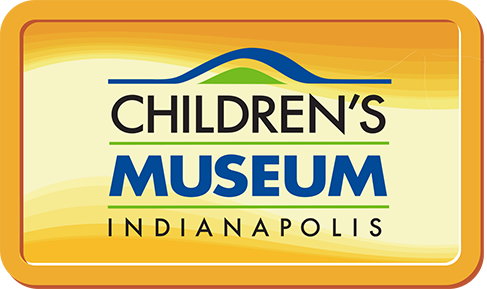 Members get more!
You'll see this exhibit (and more!) in the 2023 exhibit lineup. Buy a membership today for a year of unlimited visits.
Practice scientific principles while exploring the world of the Pteranodon family: Mr. and Mrs. Pteranodon, Tiny, Shiny, Don, and Buddy the T. rex. Learn basic math concepts by exploring the different sizes and measurements of dinosaurs, analyze dinosaur fossils, and learn the difference between herbivores, carnivores, and omnivores.
Explore, dig, and make your own discoveries in these different areas:
Nest
Train Station
Dinosaur Train
Junior Conductor Academy
The Big Pond
Advance tickets encouraged!
Dinosaur Train: The Traveling Exhibit is included with museum general admission and membership. Save up to 25% by when you buy at least two weeks in advance. For unlimited visits, become a member today!
Choose Your Day
Choose Your Tickets
View Cart
Would you like to upgrade your experience?
Dinosaur Train: The Traveling Exhibit was created by The Magic House in collaboration with The Jim Henson Company. © 2023 The Jim Henson Company. Jim Henson's mark & logo, Dinosaur Train mark & logo, characters and elements are trademarks of The Jim Henson Company. All Rights Reserved.
We would like to help you prepare ahead of time for some of the sights and sounds you will experience at The Children's Museum. Here is what you can expect in this exhibit..




You can find more information and tools on our Sensory Resources page.