March 11–Aug. 6
The world's biggest children's museum brings you the world's best-selling video game with Minecraft: The Exhibition. Explore the limitless possibilities and tell your own story as you develop problem-solving skills, discover new design concepts, and create innovative solutions to real-world problems in this one-of-a-kind exhibit.
Presented by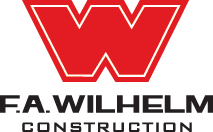 Limitless opportunities. Flowing creativity. Continuous exploration. And maybe the occasional llama. Just like the video game, Minecraft: The Exhibition will challenge and inspire you to unleash your imagination on a massive scale that could help build a better world together.
Let's build a better world—together.
Located on Level 2.
Advance tickets encouraged!
Minecraft: The Exhibition is included with museum general admission and membership. Save up to 25% by when you buy at least two weeks in advance. For unlimited visits, become a member today!
Choose Your Day
Choose Your Tickets
View Cart
Would you like to upgrade your experience?

Minecraft: The Exhibition is organized by the Museum of Pop Culture in partnership with Mojang.
We would like to help you prepare ahead of time for some of the sights and sounds you will experience at The Children's Museum. Here is what you can expect in this exhibit..